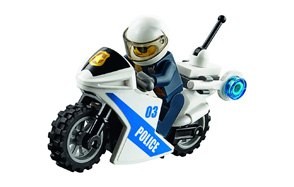 LEGO City Police Mobile Command Center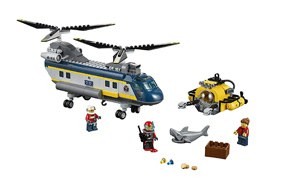 LEGO City Deep Sea Explorers Helicopter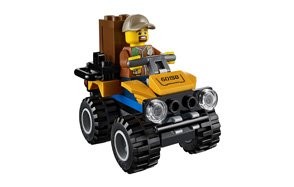 LEGO City Jungle Explorers Jungle Cargo Helicopter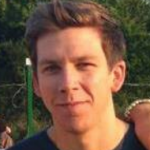 Did you know that over six billion Lego bricks have been produced? No, me neither.  But I have accidentally stepped barefoot on a few in my time which makes me absolutely qualified to write Gear Hungry's review on the best Lego City sets you can buy today.
Launched back in the 1930s, the Lego building sets most of us know from our childhoods continue their global dominance of the toy market with absolutely no sign of running out of building steam. Pretty impressive for a small plastic brick and, with new ranges regularly coming out and a whole growth area for Adult Lego, it's also good to see that one of its earliest themes is still going strong.
The iconic Lego City range was launched back in 1973 and has occupied the attention span of young 'city planners' ever since. But if you think this Lego range is all straight-laced civic design then think again buddy. One of the most popular Lego sets, Lego City captures the best of the bustling, mean streets of the big smoke and puts your young brick fan at the heart of creating adventures in their own urban world. Dig, build, enforce the law, fly the skies, police the harbor – your mini-builder could soon be the master of their own metropolis. Well, at least until suppertime…even young empire builders have to eat.
To help get you and your young Lego fan started on a fantastic, plastic brick-built urban adventure, we look at what we think are currently the best Lego City sets out there.
The Best Lego City Sets
LEGO City Police Mobile Command Center
See More Reviews

See More Reviews



Bring some (law and) order to the kids' playtime with this super fun Police Command Center that totally deserves our Best Choice badge. There's so much to this great priced Lego city police set, that it's a tough one to know where to start. But it would be a crime to leave anything out so here goes!
Recreate the mean city streets and let your forensic imagination run wild as you bring your own madcap brand of justice to the criminal underworld. Police Command Center has to be one of the best Lego City sets out there as it's a Lego kit that just keeps on giving – it's a police truck, that opens up into a mobile command center that houses its very own jail. But not any old jail – this is Lego, after all –it comes with a cool breakout feature, so the bad guys can escape in their own ATV and spark a full-on playtime man-hunt.
Key Features:
Police truck that opens into a command center and jail
Mobile command center is over 4" high, 9" long and 2" wide
Comes with four police officer figures plus a police dog
Compatible with all Lego City and construction sets
Kit features a total of 374 pieces
Suitable for children aged six to 12
Specification:
Brand

LEGO

Model

6174395

Weight

1.68 pounds
LEGO City Jungle Explorers Jungle Cargo Helicopter
See More Reviews

Indiana Jones meets Airwolf (for those of you old enough to remember the 80s TV series) with this cool Jungle Explorer helicopter from the ever-popular Lego City sets range. While not urban in the true sense of the word, this is still a top little Lego kit that works with the rest of the City range to keep you and yours entertained for hours. In short, this is a great value Lego play set that would be a good introduction to newbie builders but is also challenging enough for the more experienced Lego 'brickers'.
So, what can you do with this nifty little 'copter set? Building this model will certainly keep your mini Lego mechanics attention and while it's not quite as big as some of the other helicopters in the Lego range, it certainly holds its own when it comes to the play factor. And the whole set encourages creative play as you dream up your own jungle exploration storyline to fly into.
Key Features:
Helicopter with opening cockpit, spinning rotors and winch
Also comes with an additional ATV
Includes pilot and an explorer plus a jungle spider figure
Plus, there's a temple with a hidden chalice
Helicopter measures 3in high, 9in long and 7in wide
Suitable for children aged six to 12
Specification:
Brand

LEGO

Model

6174577

Weight

12.8 ounces
See More Reviews

See More Reviews



We apologize for the pun, but the Gear Hungry team totally digs this popular Lego set! City Excavator is a quality Lego kit with a clever design which means you can really get stuck into some heavy duty brick building. Your mini builder will be the most popular dude on their imaginary Lego building site as they rock up with this fully articulated truck and transporter, complete with a cool digger.
This Lego playset may be a tad on the expensive side, but it is a quality Lego kit that shouts out to be played with. The clever bods at Lego seem to have recognized this and have made it all quick and straightforward to build, allowing you to then get on with the really fun digging business.
Key Features:
Set includes transport truck and excavator
Truck has an articulated trailer and opening cab doors
Excavator features detachable drill and rotating cabin
Comes with 350 pieces, including accessories
Total vehicle measures 15in x 2.8in x 10.3in
Suitable for children aged five to 12
Specification:
Brand

LEGO

Model

4654191

Weight

1.5 pounds
LEGO City Deep Sea Explorers Helicopter
See More Reviews

Now here's a Lego City kit that will put you happily in at the deep end when it comes to awesome brick building – not only do you get a spinning twin-rotor helicopter but a deep sea submarine and ferocious shark to boot! What's not to love about this set! For its sheer oceanic silliness alone, this has to be one of the best Lego sets ever and totally deserves our Premium Pick title.
Lego City Deep Sea Explorers helicopter building kit will keep your little 'uns totally immersed for hours on end as they create a fantastical adventure where they are both hero 'copter pilot and intrepid deep sea explorer.
Key Features:
Set include helicopter, submarine, pilot, submariner, scuba diver and shark
Copter features a cockpit, spinning twin rotors, winch and loading bay
Accessories include a walkie-talkie, diamonds and gold coin treasure
Helicopter measures over 4″ high, 9″ and 3″ wide
submarine measures over 2″ high, 4″ long and 3″ wide
Most suitable for children aged seven to 12
Specification:
Brand

LEGO

Model

6100334

Weight

1.68 pounds
LEGO City Pickup & Caravan
See More Reviews

See More Reviews



And last, but certainly not least, time to get out of the city and head for the great outdoors with this feature-packed Lego City set which, piece for piece, offers an impressive amount of bang for your buck.
Ideal for younger kids, the Lego City pickup and caravan set will get their imagination out on the open road and offers plenty of scope for creative outdoor adventure. Your young Lego fan will totally enjoy building this neat piece of kit, which comes with an eye-catching pickup truck along with a detachable caravan packed full of camping detail.
Key Features:
Pickup truck and caravan trailer with removable roof
Includes 3 figures: mom, dad and son plus a crab figure
Pickup measures over 2" high, 5" long and 2" wide
Caravan measures over 3" high, 7" long and 2" wide
Comes with 344 pieces
Suitable for children aged five to 12
Specification:
Brand

LEGO

Model

6209753

Weight

1.46 pounds