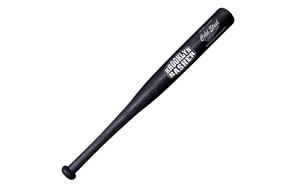 Cold Steel Brooklyn Crusher Baseball Bat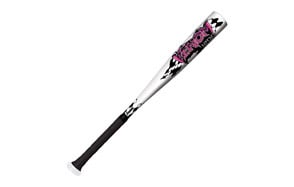 Franklin Sports Teeball Baseball Bat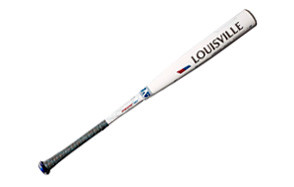 Louisville Slugger 2019 Prime Baseball Bat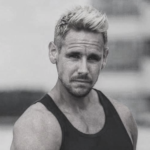 It's time to dust off the old catchers mitt, and hit the home plate for another season. Whether you want to grab youth baseball bats for your kids, or baseball equipment to stock up your own supply, everything you need is a quick scroll away. We've made the process as simple as can be, and answered your burning questions on ratings, barrel materials and material types below. We won't keep you waiting; the best baseball bat brands and models on the market today are at your fingertips.
The Best Baseball Bat
Baseball Bat Buying Guide and FAQs
Features to Look for in Baseball Bats
Weight - This will majorly impact whether or not it can be used for any league (we'll cover more of this in the guide below). You want to ensure that the weight of your bat and the length of your bat are close. For example, if you want to be able to use this as the pros would, you would want a bat with a twenty-six ounce weight, and no more than a twenty-nine inch length.
Length - This is another contributing factor to the viability of a baseball bat. The length and weight must be close. For example, if you had a thirty inch bat, you would want the weight to be no less than twenty-seven ounces.
MOI - MOI stands for moment of inertia, and is primarily used in laboratory control tests to measure how well the bat will perform. The maximum potential speed of your bat depends on the MOI rating, which is basically how weight is distributed throughout your bat. That's why there's a knob at the bottom of the hilt, to keep the weight even.
Material - Aluminum, or wood? We'll break down the different wood types, but what you need to know is aluminum bats and wooden bats usually come in at the same cost. Aluminum bats weight less and require less maintenance, but nothing beats holding a wooden baseball bat like the good old days.
Barrel Diameter - The barrel diameter may determine a small advantage or disadvantage, but most baseball bat manufacturers are aware of this. We'll break down the reasons why the diameter affects your purchase decision, but it's something you need to be on the lookout for.

How to Properly Maintain and Take Care of Baseball Bats
Good news: if you have an aluminum bat, you've got far less maintenance to worry about than if you own a wooden one. In short, you have to maintain two things: your handle, and the barrel of your bat.
For aluminum bats, you'll probably have a dense rubber handle. Rubber starts to split and get damaged when you keep it in alternating climates. For instance, if you keep it in the back of the car in triple digit weather and then bring it into the air conditioned house, the rubber isn't going to react well. Keep it in a fair temperature range.
For wooden bats and the barrels, the number one thing you can do is to get rubbing alcohol and shine it. Sounds crazy, but it helps get those dirt specs off from when you dropped it on the home plate, and remove scuffs and scrapes (to some extent) so you can keep a smooth barrel and hit area.
Baseball Bat FAQs
Q: What Are the Negative Numbers on a Bat?
A: Quite simply, this number refers to the ratio or difference between the length and weight of a bat. For example, if you had a bat that was thirty-one inches, and only weighed twenty-five ounces, you would see a -6 as the negative number. The reasons for this, which will affect our next topic on BBCOR regulations, is to keep the game as fair as possible for high school, college and major league games.
Q: What is a BBCOR Bat?
A: It stands for Bat-Ball Coefficient of Restitution, and essentially means that it's league-appropriate for use. The reason why this certification system exists is because without regulation on bats, you would have an unfair advantage while hitting a ball based on materials. We'll get into this more in a moment, but know that the difference is not all that great, but when you're measuring who's winning or losing, you want to ensure certifications and guidelines are in place.

Q: What Leagues Use BBCOR Bats?
A: Just about all high school and college baseball teams use BBCOR certified bats, as well as the MLB. The truth is, BBCOR ratings have only recently become an issue, and many believe that this certification system is actually ruining the sport. It's a much tighter grip on the rules and guidelines than we've previously seen, and we're expecting more leagues to adopt this certification requirement as well.
Q: Do Big Barrel Bats Hit Farther?
A: Not really. You'll find a lot of publications that try to shove a bunch of illegible scientific formula in your face regarding mass and what not, but the truth is, we're dealing with hard and dense materials to begin with here, so it's all about your strength and speed.
The more strength you possess, the faster you can swing your bat. Aluminum bats are popular because they're usually hollow, meaning you have less weight that you're swinging. Sensibly you can swing it faster, resulting in a harder hit of the ball. But your personal strength is a greater decider of how far you can hit the ball. Two men could stand next to one another, one with a disadvantage based on his barrel size and bat material, and still hit farther than the man with "better" equipment. Larger barrels don't matter, speed and strength do.
Q: What is the Best Type of Wood for a Bat?
A: You won't see standard oak when you're looking at baseball bats. A quality or even subpar quality baseball bat will be made out of either ashwood, maple or birch, and rarely anything else.
To outline why those three woods are chosen, let's look at the key differences to help you decide what bat material you should get to match your specific needs.
Ashwood isn't as commonly used anymore ever since maple took the spotlight, but it's still a great wood. It's hard, mildly flexible, and rests somewhere in between cost and toughness compared to maple and birch.
Maple is a hard, dense wood that doesn't quit for anything. Going for a high-end bat that you don't plan on replacing anytime soon? Maple will hold up.
Birch is a very flexible wood, making it perfect for companies to create bats with. This makes it a little bit cheaper, but also, the flexibility could potentially make these more aerodynamic, depending on how fast you swing.

Q: What is the Difference Between a Baseball Bat and a Softball Bat?
A: It all comes down to the physical makeup, and we're not just talking about what materials were used to build it. You have to look at the overall weight, the length of the bat, and the circumference of the end. The number one thing that will set apart baseball bats and softball bats is the length. You might be surprised to find out that softball bats are usually a little bit longer than baseball bats, on average by about 2".
Softball bats have shorter barrels, but wider diameters. This means that your swing has more power behind it since you're using less weight to pull it at the hilt, and a wider area to hit a softball, which is much larger than a standard baseball. Keep in mind that softball bats can come in similar lengths and sizes to baseball bats, which is why we have regulations to help separate them.
Q: Can I Use a Baseball Bat in a Softball Match?
A: Just tossing it around in your backyard? Sure, but it's not going to fly with little league or if you're trying to practice for the company game. Baseball bats are designed specifically for baseball, based on league regulations, and the previous attributes we mentioned that define a physical difference. It's also important to note that if you're practicing to actually play against other teams or against friends, using a softball bat for practice and then switching to a baseball bat is going to throw off your center of gravity while swinging. Know the differences, and practice them accordingly.