Last updated:
12 Apr 2019
15 Best Lego Minecraft Sets (Review) in 2021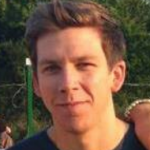 This product guide was written by Jordan Carter
Published
September 10, 2018
The phenomenon of Minecraft has been around for years and isn't going anywhere soon. When they partnered with Lego for these fantastic sets, it brought a whole new element to the Lego world. We've run down (and had a super fun time assembling) all of these Lego Minecraft sets, and come back with the best of the best in terms of fun, bang for your buck, and excitability. Let's jump into the best Minecraft sets ever created and have a fun time doing it.
The Best Lego Minecraft Set
The best!
Gear, gadgets & stuff for men
Straight to your inbox