Best Archery Targets In 2022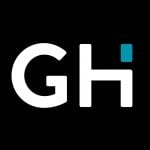 This product guide was written by GearHungry Staff
Last Updated
January 16, 2020
GearHungry Staff
GearHungry Staff posts are a compilation of work by various members of our editorial team. We update old articles regularly to provide you the most current information. You can learn more about our staff
here
.
GearHungry may earn a small commission from affiliate links in this article.
Learn more
If you're an outdoorsman who loves the feeling of a bow in their hand, the best archery targets are what you need in your life to maximize your skills and show off during the next hunting season. If you're just getting started, an archery target is a fantastic way to practice and hone your skills from the comfort of your home, whether you're training for competition or because it's your job.
Today, we've brought you a wide range of options that anybody who knows anything about archery would consider firmly – ahem – on target. From regular targets to more realistic models to get you a feel for the outside, there is something for everybody regardless of your skill level or preferred bow type.
Durable, reliable, and high-quality, these archery targets are the next step in your quest to master the art of the bow, just like Robin Hood did centuries before you, and while we don't condone stealing, if you want to help out the poor by borrowing from the rich, that's fine by us.
The Best Archery Target
Black Hole 4-Sided Archery Target
The Black Hole 4-Sided Archery Target is an option that you might consider it to be thoroughly out of their world. It provides 4-sided shooting options with vivid and clear contrasting aim points to mix it up a little and provide some variety.
Again, there is easy arrow removable and the friction-based stopping means that the target stays in excellent condition and reduces shooter fatigue, rather than the force-based stoppage of other options. It comes in two sizes and is suitable for all arrows except crossbow bolts, so while it might be durable, it's not that durable. The target is well made and easy to take with you on archery trips, with a lightweight design and portable carry handle. It's also mostly weatherproof and you can leave it outside overnight even during a storm, although we'd probably recommend bringing it in over winter. For more handy equipment like this, check out our selection of the best crossbow scopes.
Key Features:
3 sizes
4-sided shooting
Easy arrow removal
Lightweight and portable
Long-lasting durability
Suitable for field tips, broadside, and expandable arrows
Wrapped and open-face target options
Portable carry handle
Can be left outside
Well made
Not suitable for crossbow bolt
Shooter Buck 3D Deer Archery Target
If you need to practice what it's really like to aim at a passing buck, the Shooter Buck 3D Deer Archery Target is the only archery target that y6ou need for your backyard target practice. The lifelike design helps prepare you for stumbling across a buck out in the wilderness and puts you in the most suitable frame of mind to outperform everyone else at the competition on your way to glory.
It boasts 5 times the shooting surface of the bag-style targets, giving you greater room to improve your accuracy and aim and also ensures fewer errant arrows flying over the backyard fence. The buck is also stable and kept firmly in place by helpful pgs that keep the feet firmly on the floor so you don't need to run back and forth every time you hit the target.
The buck stops all broadhead and field point arrows, while the target is durable. Even when it has run its course, the high-density core is easily replaceable, and you can even use this core by itself if you want to get a few practice shots in before an expedition, as there may not always be space in the back of the truck for the full buck.
At 48" tall, it's easy to spot and aim at, but the design still adds a touch of complication to it. It doesn't stand out against the trees, but if you're looking for the most authentic archery experience, this is exactly what you need. Excellent for building on existing skills and getting to grips with serious performance, this buck target could be the one for you.
Key Features:
Lifelike shooter buck
Replaceable high-density core
5-times shooting surface
Stable
Stops all broadhead arrows and field points
48" tall
Long target life
Specification:
Brand

Shooter

Model

G71600

Weight

8 Ounces
Field Logic Block GenZ Youth Archery Target
If you've got kids that are just itching to join you, their older siblings, and anyone else the next time you head out to practice your technique errand precision, the Field Logic Block GenZ 16″ Youth Archery Arrow Target is an excellent way to introduce them to the wonders of archery and work on their skills. It is suitable for bows with 40 pounds or draw or less, which is what you'd expect a kid to work with at first, and it also boasts easy arrow removal that won't wear them out before they're finished.
The white and black contrast provides excellent visibility, and while this may not give them the authentic experience that you're used to, it will definitely boost their confidence while they are still learning. This contract also serves as a safety measure, ensuring they always know exactly where the target is. The full bullseye targets further encourage this, and with a multiple sizes to aim at, they can perfect their skills with greater ease across both short and long distances
It is compatible with tips, broadheads, expandables, making it a highly versatile option to suit all types of bows, while the built-in handle means they can take it anywhere they like. This gives them the autonomy to practice at every opportunity as long as you're there to supervise them.
Key Features:
Suitable for bows with 40 pounds of draw
Easy arrow removal with open layer design
White-and-black contrast for easy visibility
Built-in handle for portability
Compatible with field tips, broadheads, expandables
Ideal for short and long distances
4 bullseye targets
Specification:
Brand

Field Logic

Model

B51000

Weight

5 Pounds
Block Classic Archery Target
The Field Logic Block Classic Archery Target is a simple but effective choice available in 2 sizes to provide hours of practice time that will help you improve your skills and perfect form from the comfort of your own backyard.
The high-contrast targets make aiming easy and straightforward, and while it is not the most realistic thing to aim at we've selected so far, it still does the job and offers a suitable target for any skill level. It improves accuracy, and the double-sided target options give you some variety and allow you to attempt different options. It's portable, and lightweight and the carry handle is useful, even if there's the slightest chance that it might snap earlier than expected. This isn't too common, though, and if you're looking for a durable option with easy to remove arrows, this option is a great mid-range choice. For better precision, be sure to pick the best bow stabilizer from our list.
Key Features:
2 sizes
Open layer design
High-contrast targets
Improves accuracy
Easy transport handle
Lightweight
Specification:
Brand

Block Targets

Model

B06Y5Q448W

Weight

16 Pounds
Durable design
Dual-sided
Affordable
Field Logic GlenDel 3D Buck Archery Target
If you want to go for realism and really get into the feeling of being out in the wilderness, the Field Logic GlenDel 3D Buck Archery Target is the choice for you and is our pick for the premium option available. The life-life buck model stands confidently in your backyard and imitates a 200-pound deer with none of the weight that makes it difficult to haul back.
It's easy to remove the arrows, and there's also a sufficient target life that ensures longevity and the chance to use it again and again, season after season. The inner target is also replaceable, so you only need to buy the buck model once. It provides uniform layer compression and it can stop broadhead and field tip arrows, however, while most of it is a durable model, the legs feel a little flimsy for us. For those of you planning on making your own arrows at home, be sure to pick one of the best arrow saws from our list. 
Key Features:
Life-like buck model
200 pound imitation
Easy arrow removal
Long target life
Stops broadhead and field tip arrows
Replaceable core insert
Specification:
Brand

Field Logic

Model

G71000

Weight

8 Ounces
Uniform layer compression
Stability stakes
Realistic design for practice and training
Legs are not as secure as we'd like
Mckenzie TuffBlock Game Shot Archery Target
For something simple but also versatile, the Mckenzie TuffBlock Game Shot Archery Target is a superb choice for those who use their bow as more of a hobby than a way of life. The contrasting target colors make it easy to identify from a distance, and there are also variable target si9zes to appeal to all levels and test your skills.
It's suitable for low-poundage bows under 40 pounds, as anything larger might knock it over unless you've stood it up against a tree or fence. While it may not boats the toughness of other options, it's still a suitable choice, being lightweight and easy to carry, while the protective plastic cover ensures the inside doesn't get damaged by weather. However, if you leave it out for too long, it may attract moss. The reliable insert makes the arrows easy to remove, and it has a decent lifespan for one of the cheaper options we've picked out today.
Key Features:
Contrasting target colors
Variable target size
Sub-40 pound bow suitability
Lightweight
Easy to carry
Protective plastic cover
Specification:
Brand

Mckenzie

Model

20950

Weight

2.93 Pounds
Suitable for all skill levels
Reliable insert
Decent lifespan
Cover may attract moss if left out in wet weather
Morrell Supreme Range Field Point Bag Archery Target
The Morrell Supreme Range Field Point Bag Archery Target is a NASP-accepted target ideal for training, especially if you or your kids are just getting into archery. It is 100% weatherproof to ensure longevity throughout the seasons no matter where you are, and the overall long-lasting design delivers quality and performance.
You could even consider it brutally tough, even for a practice target, and this makes it ideal not just for beginners but a range of skill levels. The quick arrow stop prevents most arrows from bouncing off, although that might still happen occasionally, though it's not that bad that it ruins the experience. It is well-weighted and stays securely in place, which makes it great for long-range shots with the arrows being easy to remove at the end of each practice session. At the top corners, there are grommet holes to hang it from a tree post to mix up the practice a little. This target makes a great gift for hunters and archers.
Key Features:
NASP target
100% weatherproof
Long-lasting design
Brutally tough
Quick arrow stop
Easy to remove arrows
Specification:
Brand

Morrell

Model

119

Weight

55 Pounds
Well-weighted
Suitable for home practice
Perfect for long-range shots
Some arrows may bounce off
Field Logic GlenDel 3D Archery Target Insert Core
If you don't want to traumatize your kids by firing arrows at a lifelike, if still fake, buck in the backyard, the Field Logic GlenDel 3D Archery Target Insert Core is a decent alternative (and you can use it to replace the buck core after the kids have gone to bed).
It is impenetrable, well, as impenetrable as you'd expect a target to be. While the arrows will piece the exterior, they will not fly all the way through, which makes them easy to remove at the end of the session. This provides a long target life and reliability to guarantee hours of practice. It may not appeal to all archers or bowmen, though, and the lack of contrast on the target makes it more difficult to aim compared to other options. It's still large enough for novice hunters, though, and it can also handle a crossbow bolt that other options may struggle with.
Key Features:
Impenetrable
Versatile design
Easy arrow removal
Long target life
5-times insert shooting surface
Secure layer position
Specification:
Brand

Field Logic

Model

G71100

Weight

8 Ounces
Large enough for beginners
Suitable for crossbow
Works in a 3D model or by itself
May not appeal to all bowmen
Rinehart Targets 18-1 Broadhead
If you're looking for a target with almost too many sides to aim at, the Rinehart Targets 18-1 Broadhead is the perfect option for you. It boasts a massive 18 targets in one, with varying sizes to give you plenty of opportunities to hone your skills and impress at the next competition.
The self-healing foam ensures durability, however field point arrows will leave a slight hole, but this is hardly noticeable and for the majority of readers, this isn't relevant. You can use it anywhere, and it's lightweight enough to carry, while the useful top loop helps you hang it up if you want to test different techniques. You'll get at least a year of use from it, and potentially more if your aim is not as true as you first thought. It's easy to use, and the foam doesn't full arrow tips, so you won't spend as long sharpening them or more money on replacements.
Key Features:
18 targets at once
Self-healing foam
Suitable for use anywhere
At least 1 year lifespan
Vivid target zones
Easy to carry handle
Specification:
Brand

Rinehart Targets

Model

28007

Weight

2 Pounds
Easy to use
Long-lasting design
Will not dull arrow tips
Field point arrows will leave a slight hole
Morrell Double Duty 450FPS Archery Target
Our best choice for bow targets is the Morrell Double Duty 450FPS Field Point Bag, which boasts a versatile application and is suitable for a ghi speed crossbow and a compound bow and arrow to suit al archers wherever they are.
The design ensures long life, while it's mostly easy to remove the arrows after firing, although you might struggle with some arrows, so make sure to hit the gym beforehand. The whole target is durable and will survive throughout the year, and the replaceable cover means you can replenish the target designs when you've got your monies worth. The 4 sides ensure multiple target options to improve form and accuracy and gives you something a little different to firing at the same old target all day long. It's not the lightest option around, but it's still portable enough to take with you on hunting trips or to competitions to warm up before everything gets started.
Key Features:
Designed for high-speed crossbow, compound bow and arrow
Long life
Easy arrow removal
Easy tote carry handles
Replaceable cover
450FPS stopping power
4-sided target options
Specification:
Brand

Morrell

Model

131

Weight

0.8 Ounces
Stops arrows well
Versatile targets
Portable design
May find some arrows harder to remove than others
Morrell Yellow Jacket Stinger Field Point Bag Archery Target
The Morrell Yellow Jacket Stinger Field Point Bag Archery Target is as badass as its namesake and boasts a high-quality design that's not just durable, but also massively affordable and perfect for beginners, or those who just want to do some casual target practice throughout the day.
The vivid colors help it stand out against the backdrop of nature, and while this isn't as realistic as what you'll experience in the wild, it's ideal for perfecting and mastering form in a (mostly) pressure-free environment. This allows for easy aiming and excellent results for smaller recurve bows, although it may not prove suitable for adult bows. The multi-layered interior provides easy arrow removal and the outer cover is 100% weatherproof for those who want to test their skills in the most extreme conditions. It's easy to carry, easy to transport, and you can set it on its base or hang from a tree when practicing.
Key Features:
High-quality construction
Multi-layered density design
Bright yellow exterior
Red aiming points
Internal frame system
Easy arrow removal
Weatherproof exterior
Specification:
Brand

Morrell

Model

1003669

Weight

18.31 Pounds
Field tip design
Easy carry handle
Internal frame system technology
May not be suitable for all adult bows
Archery Target Buying Guide
Features To Look For In Archery Targets
Before deciding on which of the best archery targets is the perfect one (or three) for you, check out the most important features to look for.
Sturdiness - You don't want a target that gets destroyed following one afternoon of practice, nor do you want one that gets damaged if left outside. Weatherproof covers are ideal for this and keeps the insert safe, at least from the weather.
Self-Healing - Self-healing targets mean you spend less money on replacements. These are made from foam or rubber, which morphs back together after removing the arrows. It is more aesthetically pleasing and ensures targets last a long time.
Color - High contrast colors are the best way for you to identify the target, and it's especially useful for beginners. If you can see the colors, you can aim correctly. Some may want to make it more challenging for themselves, but for most of you, a colorful target is useful. If you are practicing long-range shots, then a colorful target can be very beneficial.
Price - Price is important no matter what you buy, and this is no different with archery targets. When picking your product, consider how to balance affordability with quality. You don't want to spend too little, however, a price that is too high may not feel totally worth it after using it a few times. You've got to consider your skill level and the quality of your arrows and bow, as well as how often you will use the target.
Arrow Retrieval - Anyone who's ever used an archery target before understands that there is a fine line between easy arrow retrieval and an arrow that flies straight through, which renders your target pretty much useless. You want your arrow to penetrate the target but not too much. Conversely, a target that is too tough causes the arrows to bounce off, which is not what you want when trying to perfect your skills.
Arrow Security - Arrow security is a feature that many novices will overlook, but that's easy to do, so don't worry about it. The target should be tough enough to not fall apart, but a material that's too tough will damage the arrows, which means you need to sharpen or replace them more often. It might also be that the bullseye or other targets are too close, which causes your arrows to scrape against each other upon contact.
Size - The size of your target will depend on the type of bow you use, but also the distance from which you will be firing from, and your skill level. Larger targets are easier to aim at, which minimizes the risk of missing the target. However, there are other things you must think about.
As a rule, it's best to use a large target with recurve bows, as they are more difficult to aim. Likewise, instinct archers can also benefit from a large target. As your skills improve, you can think about investing in smaller targets to fine hone your performance and ensure you hit the target every single time.
Grommets - While you will balance your target against a tree or on a tabletop for most of your practice, you may also want to hang it from a tree, fence, or pole to work on different techniques. Grommets are a fantastic way to do this, but it's not enough to merely have holes attached to the corners of the bag.
Grommets are only useful when they are stable and secure, while also being large enough to string a support through. This gives you the reliability to keep it hanging regardless of how many arrows fly in, and also offers variety in your archery practice to mix it up now and then, especially if you're training for competitions.
Purpose - If you want to get the most from your archery target, make sure you buy one that aligns with what you need it for. If you are a hunter, then 3D targets are ideal. However, if you just want to practice, then bag or foam layer targets are more suitable. Overall, you know which is best for you, so keep it in mind when purchasing your archery target.
Types Of Archery Targets
Bag Target - This target is easy to carry and are best for support hunting and shooting. They are suitable for long distance practice and are arguably the most durable around, but it can be a little challenging to remove the arrows.
Foam Layer Target - Foam layer targets are not as durable compared to bag targets, but it is easier to remove the arrows. There will be fewer holes, which makes them look nicer, too, but when practicing archery, that is rarely the point.
3D Practice Target - These targets mimic the kinds of animals you would find during game hunting. It helps recreate the types of scenarios you will encounter during hunting season and the core is replaceable. However, they can be difficult to transport, and they are the most expensive options around.
Sign Up Now
GET THE VERY BEST OF GEARHUNGRY STRAIGHT TO YOUR INBOX