Best Kids Boxing Gloves In 2022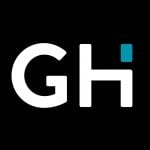 This product guide was written by GearHungry Staff
Last Updated
January 10, 2019
GearHungry Staff
GearHungry Staff posts are a compilation of work by various members of our editorial team. We update old articles regularly to provide you the most current information. You can learn more about our staff
here
.
GearHungry may earn a small commission from affiliate links in this article.
Learn more
Boxing is a classic sport which has wowed the blood-baying public for over a century, but it's more than just two dudes (or dudettes) thrashing it out against one another until one doesn't get back up. There's a timeless class to boxing that those who've never watched a fight in their life don't understand, but we're sure you do. Your kids might too, and maybe they've shown a budding interest in the art of boxing. Maybe they've started lightly (and not so lightly) giving your arm a quick sparring session while you're trying to relax. It's no good quashing this interest though, so instead you can invest in the best kids boxing gloves to steer them in the right direction.
Because it's not just about protecting your arms from their tiny fists of fury, boxing is also a superb form of exercise, that – once mom gets past the violence – will do wonders for your kid. Along with this, it's also a great way to channel aggression, fine-tune focus, and teach that crucial discipline that your little monster may, unfortunately, be lacking. And, even though we don't condone violence here at Gear Hungry, we do respect the need to protect yourself, and what better way to beat the bullies and stand up for the helpless than by learning to box?
So yeah, not only does boxing help your kid grow as a person, but it's also their first step towards becoming an actual, bona fide superhero, and they won't even need you to stitch them a costume. If all this sounds like a sweet deal (and we know it does) check out our picks for the top boxing gloves before you let your kid step between the ropes. We've got to admit, it's quite the knockout.
The Best Kids Boxing Glove
Cheerwing PU Kids Cartoon Sparring Dajn Boxing Gloves
Our top pick for the best kids boxing gloves you can get right now is the Cheerwing PU Kids Cartoon Sparring Dajn Boxing Gloves which aren't just effective, but fun to look at, too. This pair of gloves is ideal for beginners and will fit kids aged 5 to 10 years old, which is the perfect age to throw them into the ring and teach them that life pulls no punches.
Perhaps though, it's best to start them out training, and these gloves make for an excellent, affordable pair of training gloves. The high-quality PU leather may not handle proper competition, but it's excellent for teaching your kid the basics and getting them used to maintain the correct form during bouts, while also giving them an idea of how their hands will feel once they eventually stand up to an opponent.
While there's only one size, the elastic wrist strap offers a customizable fit for smaller kids and should suit them all the way until they graduate to more serious competition. The construction allows room for their hands to grow but still provides a secure fit to prevent injuries and ensures wrist stability, which is especially important for fast sparring.
What's also important is the comfort level. We know how quickly kids' opinions can change, and if they feel even slight discomfort, it's likely they'll throw their gloves down, and your dreams of being a suburban (and not as sketchy) Don King will be dashed faster than a knockout blow. Thankfully, these gloves come with small ventilation holes that guarantee breathability and keep their hands cool and dry during intense practice sessions.
Overall, they're an excellent pair of beginner gloves that'll serve a more than satisfactory purpose as you show your kids the ropes. They're designed for both boys and girls, so any little sisters can relish the chance to fight back against annoying older brothers and are suitable for boxing, sparring, MMA, and punch bags giving you a versatile army of warriors running around the home. We probably wouldn't recommend them for proper competition, but for practice and light sparring, you're unlikely to find anything as good as these for such a great price. You can match your child with one of the boxing gloves from our list.
Key Features:
High-quality PU leather and EVA foaming
Elastic wrist strap for a customizable fit
Suitable for kids aged 5 – 10 years old
Small ventilation holes keeps hands cool and dry
Allows enough room for hands to grow
Specification:
Brand

Cheerwing

Model

W8510

Weight

7.2 ounces
Suitable for a variety of combat sports including MMA and Muay Thai
Not too heavy for younger kids
Easy for kids to put on themselves
Maybe not suitable for proper competition but still a good pair of training gloves
RDX Kids Maya Hide Boxing Gloves
If you need a pair of kids boxing gloves for those getting really serious about this whole combat sports thing, then you should take a close look at our premium choice. The RDX Kids Maya Hide Boxing Gloves are the perfect graduation present from light sparring to proper competition and are suitable for kids aged 7 to 15 years old. Like any decent pair of boxing gloves, they provide support and protection for the hands, and with the dense latex padding with shock-absorbent foam, you'll get one of – if not the most – satisfying protection possible, at least for kids boxing gloves. There's also EVA-LUTION foam padding around the wrist which gives your kid the snug fit required for haymakers, jabs, and sweet right hooks.
RDX go even further with this though, and for added protection, the child-friendly Slipastic wrist design offers security for the wrist and prevents strains and injuries during both training and competition. This design also makes it easy to pull the gloves on and take them off, too, offering convenience on top of comfort.
The Maya Hide leather – a step or two up from PU – is durable, tough, and brings guaranteed longevity to the ring. Unlike other leathers, it's also not too suffocating, which is further encouraged by cool X palm-mesh that enhances breathability and prevents discomfort in the throes of the 12th round.
Because of the size and quality, these gloves are sure to last your kid through a few years at least and depending on how they develop as fighters may serve them well enough until they move up to young professionals.
However, because of the age range, they're probably not ideal for very young beginners or anyone below aged 7. This is purely down to the available sizes, of which there are two (4 ounces and 6 ounces). If you have a kid this age who's eager to get into the ring, it may be best to start them out with something a little less advanced and watch them build up their skill level before gifting gloves like these. They may not need them right now, but once they do, you'll realize it. Be sure to also check out our list of the best kickboxing gloves for more great items like this.
Key Features:
Dense latex padding with shock-absorbent foam in the knuckle area
Child-friendly Slipastic wrist design with the unique elastic design for easy on and off application
Resilient Maya Hide leather ensures durability and longevity
Cool X palm mesh ensures breathability and ventilation
EVA-LUTION foam padding around wrist for support and snug fit
Variety of uses for different levels
Recommended for ages 7 – 15 years old with different sizes available
Higher, more reliable quality than other kids boxing gloves
Not suitable for young beginners
Luniquz Kids Boxing Gloves
With a freakin' sweet flame design, which may be enough by itself, the Luniquz Kids Boxing Gloves brings a whole new meaning to the phrase fists of fury, and even though they look more like a novelty item at first, there's still a lot to love about these gloves. The synthetic leather coating is a great place to start, and while it doesn't offer the authenticity of real leather, it's still good enough for young kids and prevents their hands feeling too weighed down during long training sessions. The top machine stitching is also there to prevent unraveling, which ensures additional durability
There's also something a little different from what we've seen so far (and also beyond this product). Within the glove, there's a built-in tube grip palm, which is vital for creating excellent form and teaching your kids how to position their hand correctly for the punch. This prevents injuries ranging from sore knuckles to broken fingers – or worse – and creates a more natural hand shape to help them master the basics quicker than a bell ring.
Along with this tube, the inner padding, which is crafted entirely from the sponge, offers further protection and comfort to help them survive intense training as they get ready to step into the ring themselves. The wide and strong velcro wrist strap is there to prevent strains and your kids can adjust them easily to suit their comfort demands.
Looking at the breathability aspect, the existing vent holes located around the palm area keep the air flowing through which halts overheating and any bacteria buildup, especially considering how difficult boxing gloves are to clean. Yuck.
What you'll get is a cool pair of gloves younger kids will love  (the age recommendation is from 36 months to 8 years) and inspire a love of boxing. However, this also means you'll soon be moving onto slightly more appropriate gloves once they grow older.
This is a shame, as they are very, very cool (did we mention the sweet flame design?) But also understandable, and while they're a good beginner pair, any kid serious about training will need something a little more mature if they're to move up in the future. And hey, they can always paint flames on their gloves (maybe with the blood, sweat, and tears of their opponents) if they miss the fire so much. Our handy guide to the best weightlifting gloves features more great products like this.
Key Features:
Synthetic leather coating with top machine stitching to prevent unraveling
Inserted tube grip in palm for a more natural punching feel
Inner padding made entirely of sponge for comfort and protection
Wide and strong wrist velcro allows for easy tightness adjustment and fast removal
Air vent holes in palm ensures ventilation and prevents bacteria buildup
Specification:
Brand

Luniquz

Weight

6.1 ounces
Extra thickness for further protection
Variety of sick colors available
Suitable for a variety of combat sports including Muay Thai, boxing, and MMA
Not large enough for slightly older kids
Everlast Laceless Kids Boxing Gloves
For the best kids boxing gloves in terms of value, look no further than the classic, timeless Everlast Laceless Gloves. A massively durable product, they're the perfect alternative for anyone unable or unwilling to splash out on more expensive models and come with all the fantastic history you'd expect. The soft design is perfect for kids but isn't too soft that it loses its effectiveness, and the premium synthetic leather construction is close enough to the real thing that only a leather expert could tell the difference and is as good as the larger, adult-sized versions.
Unlike some gloves, this leather construction is suitable for both training and competition – although we wouldn't recommend using the same gloves for both activities. They'll give your kid a chance to get to grips with the feel, weight, and comfort of these in a variety of environments and ensure it's their hand raised at the end of every fight. It's also much lighter than traditional leather, which prevents fatigue and keeps the gloves firmly up against the chin, ready to strike when the opportunity presents itself.
The laceless design may seem a little odd to boxing purists, but there's a method to such madness – if you can even call it that. The simple elasticated closure makes is easy to pull the gloves on and take them off, although some thinner wristed children may need tape to keep them secure, and they may not be as secure as strapped-gloves, at least not until your kids get used to them and improve their form.
If boxing isn't entirely your kid's thing and they prefer the wild brutality or careful deliberation of the octagon, then these gloves will serve them as satisfactorily there as they would in the boxing ring. The Everlasts are suitable for a variety of combat sports while still providing the proper support and protection no matter what fighting style they choose.
Even if you know nothing about boxing, you'll surely recognize this iconic brand, which even if your kid boxes like they've got two left feet, they'll at least look the part, and sometimes that's the first step towards undisputed glory. This makes them an excellent entry level pair of gloves and is also great for casual punch bag practice in the garage because every boxer needs to start somewhere.
Key Features:
Durable and soft padded design perfect for kids
Use in both competition and training with great effect
Premium synthetic leather construction
Easy slip-on design with simple elastic closure
Rugged, long-lasting stitching
Specification:
Brand

Everlast

Model

3003

Weight

1.1 pounds
Suitable for both boxing and MMA
Super lightweight to prevent fatigue
Snug and comfortable fit for younger kids
Not large enough to fit older kids (11 years and older)
Elite Sports Kids Boxing and Sparring Training Gloves
The final round for our selection of kids boxing gloves are the mighty Elite Sports Boxing Gloves which come at a price that seems too good to be true but is very much true, so lucky you. The multiple weights and sizes appeal to a wide variety of skill sets and ages, so your kids can use the same brand gloves as they improve and grow.  They also come in adult sizes, so if you want to go on this boxing odyssey together, you can start with getting matching gloves. Your kid may not think it's so cool, but they'll come to appreciate it, we're sure.
They seem to be the next step in boxing glove technology, providing a pre-curved anatomic hand design which helps keep your kids' hand in the correct position and saves them worrying about the shape of their palm, fingers, and thumb when training. This means they can focus on in front and remember everything you've painstakingly taught them throughout the years: hands, feet, eyes, feet, hands, block, chin, strike, and so on.
The triple density gel and impact foam also reduce the strain and potential injury for your kids' hands. Not only will this increase protection, meaning they can battle harder for longer, it also increases performance, and they won't suffer fatigue, which anyone who's ever boxed before will tell you is where you really start to lose.
Fatigue is further prevented by the Maya Hide leather, which is lightweight enough to keep those dukes up without wearing you down but also durable enough for assured longevity, although there have been instances of loose stitching, which is obviously not what you want. Other injuries are kept at bay by a secure velcro closure which offers support and can be adjusted depending on the size of your kid's wrist.
As much as comfort when boxing seems like too much of an absurd oxymoron, it's very prevalent and very important. The 3D cooling mesh promotes airflow and breathability and prevents any nasty bacteria build up that could lead to illness or infection.
The Elite Sports Maya Hide gloves are a good mid-range option for kids who've just moved up from beginner gloves, and while there are concerns over quality control, they are rare enough to take a punt on if you're looking for a comfortable and forgiving option.
Key Features:
Pre-curved anatomic hand design to maintain fist closure and focus during training
Triple-density gel and impact foam provides added protection for increased performance
Durable Maya Hide Leather is ultra-lightweight for superior comfort
Secure velcro closure with leather wrist strap prevents injuries
3D cooling mesh ensures hands stay cool and dry
Easy and simple to clean and maintain
Three available weights for kids (4 – 8 ounces)
Antimicrobial lining prevents disease and infection
Some reports of quickly loosening stitching
Kids Boxing Gloves Buying Guide
How We Chose Our Selection Of The Best Kids Boxing Gloves
As much as we'd love to get into the ring and test the boxing gloves out on each other there were a few problems with that. Mainly, these are kids boxing gloves, and unfortunately, there was no one around who had hands small enough to try them properly, and also we wouldn't want to punch each other in the face anyway, but only because there was no championship up for grabs.
So instead, regretfully, we relied on the trustworthiness of considering the brand, the reviews, the quality, and the price to help us whittle down a wide list of kids boxing gloves into something more manageable just for you. We know, we know, we're so good to you.
Brand - Anyone who's followed boxing all their life knows the main brands which are guaranteed to supply you with top quality products. These brands are trustworthy and recognizable, so you'll naturally flock to the before exploring different options.
However, new brands which design gloves using modern technology are also worth looking at, and if there're some brands which specialize in kids boxing gloves, we felt they're probably the best options to go for. We tried to find a range of brands, too, just so it doesn't look like we're playing favorites, we wouldn't anyway, though.
Reviews - Reviews are an awesome way of figuring out if a product is worth including, and it's no different with boxing gloves. These comments from the public - those who've used these gloves themselves and have previous experience with other, maybe lesser, maybe better products - give us an excellent and well-rounded (plus unbiased) idea of what to look for in the best boxing gloves.
They tell us whether the gloves fit properly if the stitching is good and secure if there's enough padding and protection and how the kids liked them, because it's rarely the kids writing these reviews. This kind of information is much better than trusting what the company tells us as we get the complete picture instead of just what's good about them.
Quality - All sports require good quality gear and accessories for you to get the most from them, but it's especially important in boxing, which requires flurries of contact almost constantly. To ensure your kids' boxing experience is enjoyable and effective, high-quality gear is essential.
This quality can mean anything from the material to the stitching, and everything in between. If there's a lack of quality anywhere on the glove, it could cause an injury which derails your child's boxing career before it's even begun. It can lead to sprained wrists, blisters, or even in extreme cases a broken hand. Bad quality could also mean the gloves fall apart after just a couple of fights, which means you must spend more money.
We don't want anyone injured and we don't want you to spend more money than you should, so high quality is always a massive priority for us as much as it is you.
Price - We understand everyone has different budgets and needs for everything, so we keep this in mind when making our selection. Depending on your kid's skill level, experience, and enthusiasm, you'll surely find a pair of boxing gloves that'll make them happy.
Luckily, children's boxing gloves aren't too expensive, but you know how your kid is better than we do, if they are prone to flaking on an activity after a few months we'd suggest not going for the most expensive pair, and then treating them to better, more durable, and professional gloves once get over the initial shock of their opponent not saying sorry after punching them in the face and show some promise of being a future legend. Just don't tell them that's how you approach things.
Features To Look For In Kids Boxing Gloves
Before deciding on your favorite pair - which should really be your kid's favorite but whatever - make sure you know what the best features to look for are when selecting kids boxing gloves.
Size and Fit - Gloves that are too loose will fall off. Sure, this sounds comical, but it's also not great for the traditions of the sport, and could lead to your kid getting disqualified. Too-loose gloves also won't pack the same punch as secure and proper fitting gloves will, making much of your kid's offense and defense ineffective.
Likewise, gloves that are too tight will cause discomfort, hinder concentration, prevent your kid from maximizing their potential. For their sake, it's best to go with a pair of gloves that fit perfectly, or at least with a little space to grow.
Weight - Boxing gloves that are too heavy - especially for kids with muscles and bodies still midway through development - can lead to fatigue, which is one of the worst things that a boxer (or any athlete) can experience.
Material - With kids boxing gloves, you'll find two types of material: leather and synthetic leather.
Leather is more traditional, it'll make your kid feel more like a boxer, and is likely to last longer, but it also may be more expensive, conversely, synthetic leather may not have the durability of real leather, and it might feel cheaper, but it'll also be lighter and won't cost you so much for a onetime purchase.
Aftercare and Maintenance - We assume that your kids won't be able to hit hard enough to spill blood, but you still need to take care after practice and competition to ensure they last a long time. It's advised you wipe them down with a cloth and warm - but not boiling - water, and store them in a cool dry place to prevent heat or light cracking the material.
Purpose - You should also choose your gloves depending on what purpose you'll use them for. Some gloves are better for competition and others are better for practice. There's also the issue of what kind of combat sport you'll wear them in, as MMA may require different features than boxing and vice versa.
Types Of Kids Boxing Gloves
If you're still new to learning all about boxing, it's smart to learn the different boxing gloves you'll encounter as your kid moves up through the ranks, if only just to make it look like you're not riding their coattails to success and, in fact, you really do know what you're talking about.
Style-wise you'll find either laceless or laced, but it goes a little deeper than that, and there's still further branches of gloves you can find out there.
All-Purpose Training - These gloves are a one-stop-shop for all your training needs. They are suitable for training with sparring partners and a bag, so are an excellent option for those who don't need or can't afford multiple pairs of separate gloves. They offer good wrist support and padding, which means you can indulge in longer training sessions without hurting you.
Bag - As the name suggests, these gloves are designed primarily for training with a punching bag. They aren't as padded as all-purpose gloves but offer excellent protection and support to prevent wrist strain. Bag gloves are used for longer sessions but don't require your kids to go hard, in fact, they're ideal for all-day training without causing fatigue.
Sparring - These are the midpoint between training and competition gloves and help ease your kid into what a proper fight will feel like. They provide the right amount of padding for long sessions, but also won't weigh down the hands and arms after a couple of hours.
Still, they're heavier than competition gloves, which prevents too much power coming from your kid, which could end up injuring them or their sparring partner, as beginners aren't as disciplined as professionals and don't know how or when to hold back.
Competition - Competition gloves will be your best gloves, and the ones kept in a top condition which you wear the least, only brought out when there's something on the line. They have less padding than other gloves and aren't as heavy as training gloves. These are the gloves worn by the pros, so your kid probably won't get to this level for a while.
You may think you only need one pair of gloves, but there are many benefits to having a variety to ensure you don't ruin or wear out one pair too quickly.
Sources:
Boxing Gloves Buying Guide - Boxing Gloves Reviews
How to Clean Boxing Gloves - The Roar
Sign Up Now
GET THE VERY BEST OF GEARHUNGRY STRAIGHT TO YOUR INBOX