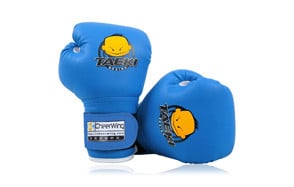 Cheerwing PU Kids Cartoon Sparring Dajn Boxing Gloves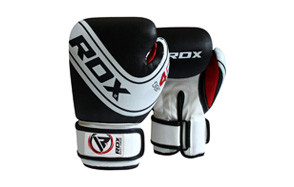 RDX Kids Maya Hide Boxing Gloves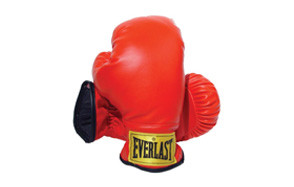 Everlast Laceless Kids Boxing Gloves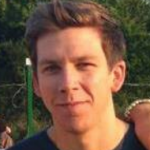 Boxing is a classic sport which has wowed the blood-baying public for over a century, but it's more than just two dudes (or dudettes) thrashing it out against one another until one doesn't get back up. There's a timeless class to boxing that those who've never watched a fight in their life don't understand, but we're sure you do. Your kids might too, and maybe they've shown a budding interest in the art of boxing. Maybe they've started lightly (and not so lightly) giving your arm a quick sparring session while you're trying to relax. It's no good quashing this interest though, so instead you can invest in the best kids boxing gloves to steer them in the right direction.
Because it's not just about protecting your arms from their tiny fists of fury, boxing is also a superb form of exercise, that – once mom gets past the violence – will do wonders for your kid. Along with this, it's also a great way to channel aggression, fine-tune focus, and teach that crucial discipline that your little monster may, unfortunately, be lacking. And, even though we don't condone violence here at Gear Hungry, we do respect the need to protect yourself, and what better way to beat the bullies and stand up for the helpless than by learning to box?
So yeah, not only does boxing help your kid grow as a person, but it's also their first step towards becoming an actual, bona fide superhero, and they won't even need you to stitch them a costume. If all this sounds like a sweet deal (and we know it does) check out our picks for the top boxing gloves before you let your kid step between the ropes. We've got to admit, it's quite the knockout.
The Best Kids Boxing Glove
Kids Boxing Gloves Buying Guide
How We Chose Our Selection Of The Best Kids Boxing Gloves
As much as we'd love to get into the ring and test the boxing gloves out on each other there were a few problems with that. Mainly, these are kids boxing gloves, and unfortunately, there was no one around who had hands small enough to try them properly, and also we wouldn't want to punch each other in the face anyway, but only because there was no championship up for grabs.
So instead, regretfully, we relied on the trustworthiness of considering the brand, the reviews, the quality, and the price to help us whittle down a wide list of kids boxing gloves into something more manageable just for you. We know, we know, we're so good to you.

Brand - Anyone who's followed boxing all their life knows the main brands which are guaranteed to supply you with top quality products. These brands are trustworthy and recognizable, so you'll naturally flock to the before exploring different options.
However, new brands which design gloves using modern technology are also worth looking at, and if there're some brands which specialize in kids boxing gloves, we felt they're probably the best options to go for. We tried to find a range of brands, too, just so it doesn't look like we're playing favorites, we wouldn't anyway, though.
Reviews - Reviews are an awesome way of figuring out if a product is worth including, and it's no different with boxing gloves. These comments from the public - those who've used these gloves themselves and have previous experience with other, maybe lesser, maybe better products - give us an excellent and well-rounded (plus unbiased) idea of what to look for in the best boxing gloves.
They tell us whether the gloves fit properly if the stitching is good and secure if there's enough padding and protection and how the kids liked them, because it's rarely the kids writing these reviews. This kind of information is much better than trusting what the company tells us as we get the complete picture instead of just what's good about them.
Quality - All sports require good quality gear and accessories for you to get the most from them, but it's especially important in boxing, which requires flurries of contact almost constantly. To ensure your kids' boxing experience is enjoyable and effective, high-quality gear is essential.
This quality can mean anything from the material to the stitching, and everything in between. If there's a lack of quality anywhere on the glove, it could cause an injury which derails your child's boxing career before it's even begun. It can lead to sprained wrists, blisters, or even in extreme cases a broken hand. Bad quality could also mean the gloves fall apart after just a couple of fights, which means you must spend more money.
We don't want anyone injured and we don't want you to spend more money than you should, so high quality is always a massive priority for us as much as it is you.
Price - We understand everyone has different budgets and needs for everything, so we keep this in mind when making our selection. Depending on your kid's skill level, experience, and enthusiasm, you'll surely find a pair of boxing gloves that'll make them happy.
Luckily, children's boxing gloves aren't too expensive, but you know how your kid is better than we do, if they are prone to flaking on an activity after a few months we'd suggest not going for the most expensive pair, and then treating them to better, more durable, and professional gloves once get over the initial shock of their opponent not saying sorry after punching them in the face and show some promise of being a future legend. Just don't tell them that's how you approach things.

Features To Look For In Kids Boxing Gloves
Before deciding on your favorite pair - which should really be your kid's favorite but whatever - make sure you know what the best features to look for are when selecting kids boxing gloves.
Size and Fit - Gloves that are too loose will fall off. Sure, this sounds comical, but it's also not great for the traditions of the sport, and could lead to your kid getting disqualified. Too-loose gloves also won't pack the same punch as secure and proper fitting gloves will, making much of your kid's offense and defense ineffective.
Likewise, gloves that are too tight will cause discomfort, hinder concentration, prevent your kid from maximizing their potential. For their sake, it's best to go with a pair of gloves that fit perfectly, or at least with a little space to grow.
Weight - Boxing gloves that are too heavy - especially for kids with muscles and bodies still midway through development - can lead to fatigue, which is one of the worst things that a boxer (or any athlete) can experience.
Material - With kids boxing gloves, you'll find two types of material: leather and synthetic leather.
Leather is more traditional, it'll make your kid feel more like a boxer, and is likely to last longer, but it also may be more expensive, conversely, synthetic leather may not have the durability of real leather, and it might feel cheaper, but it'll also be lighter and won't cost you so much for a onetime purchase.
Aftercare and Maintenance - We assume that your kids won't be able to hit hard enough to spill blood, but you still need to take care after practice and competition to ensure they last a long time. It's advised you wipe them down with a cloth and warm - but not boiling - water, and store them in a cool dry place to prevent heat or light cracking the material.
Purpose - You should also choose your gloves depending on what purpose you'll use them for. Some gloves are better for competition and others are better for practice. There's also the issue of what kind of combat sport you'll wear them in, as MMA may require different features than boxing and vice versa.

Types Of Kids Boxing Gloves
If you're still new to learning all about boxing, it's smart to learn the different boxing gloves you'll encounter as your kid moves up through the ranks, if only just to make it look like you're not riding their coattails to success and, in fact, you really do know what you're talking about.
Style-wise you'll find either laceless or laced, but it goes a little deeper than that, and there's still further branches of gloves you can find out there.
All-Purpose Training - These gloves are a one-stop-shop for all your training needs. They are suitable for training with sparring partners and a bag, so are an excellent option for those who don't need or can't afford multiple pairs of separate gloves. They offer good wrist support and padding, which means you can indulge in longer training sessions without hurting you.
Bag - As the name suggests, these gloves are designed primarily for training with a punching bag. They aren't as padded as all-purpose gloves but offer excellent protection and support to prevent wrist strain. Bag gloves are used for longer sessions but don't require your kids to go hard, in fact, they're ideal for all-day training without causing fatigue.
Sparring - These are the midpoint between training and competition gloves and help ease your kid into what a proper fight will feel like. They provide the right amount of padding for long sessions, but also won't weigh down the hands and arms after a couple of hours.
Still, they're heavier than competition gloves, which prevents too much power coming from your kid, which could end up injuring them or their sparring partner, as beginners aren't as disciplined as professionals and don't know how or when to hold back.
Competition - Competition gloves will be your best gloves, and the ones kept in a top condition which you wear the least, only brought out when there's something on the line. They have less padding than other gloves and aren't as heavy as training gloves. These are the gloves worn by the pros, so your kid probably won't get to this level for a while.
You may think you only need one pair of gloves, but there are many benefits to having a variety to ensure you don't ruin or wear out one pair too quickly.

Sources:
Boxing Gloves Buying Guide - Boxing Gloves Reviews
How to Clean Boxing Gloves - The Roar