Best Drawing Tablets For Artists In 2022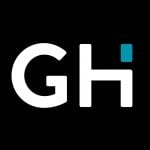 This product guide was written by GearHungry Staff
Last Updated
October 24, 2018
GearHungry Staff
GearHungry Staff posts are a compilation of work by various members of our editorial team. We update old articles regularly to provide you the most current information. You can learn more about our staff
here
.
GearHungry may earn a small commission from affiliate links in this article.
Learn more
Just like essentially everything else, art has leaped into the 21st Century and artists have never been happier. What once meant scribbling on thousands of notepad pages, shaving whole trees worth when sharpening pencils, and feeling like there's not enough paper in the world to get all your ideas down is now completely without any of those problems, which it all thanks drawing tablets.
They've brought a completely new dimension to digital art, and have made it easier than ever for us, you, and anybody else to indulge in their artistic passions anywhere they go. They're lightweight, packed full of features, and don't require you to carry around bulky notepads and an endless supply of mechanical pencils. If you know someone with an artistic flair (even if that someone is you) then check out our pick of the 9 best drawing tablets for artists and join in with bringing a little bit of color into the world.
The Best Drawing Tablet For Artists
Huion Inspiroy H640P Graphics Drawing Tablet
Our top pick for the very best drawing tablet that money can buy is the Huion Inspiroy H640P. This drawing pad provides a whole host of cool features that help it stand against more expensive products without any doubts. Its famed for its high efficiency and uses a completely battery-free stylus that makes doodling that spark of inspiration has never been easier.
The software is straightforward and easy to install on either Mac or Windows devices, while the rest of the tablet is incredibly easy to use that you can pick up all the what, where, why, and how in less than an afternoon. It also uses features 6 customizable keys to obtain the greatest command and personalization possible so you can really make it your own.
Key Features:
Battery-free stylus
6 customizable Express Keys
Compatible with Mac and Windows
8 Pen Nibs included
Easy to personalize
Specification:
Brand

HUION

Model

INSPIROY H640P

Weight

2.05 pounds
XP-Pen Deco 01 Digital Graphics Drawing Tablet
This XP-Pen Deco 01 is an excellent product that seeks to offer you as much as it possibly can while still being incredibly affordable with great value for money. Using the latest Passive Pen design, you get nearly 8200 levels of sensitivity, enabling you to create art detailed like never before.
This detail can be achieved with unparalleled fluidity and control, meaning you can truly work to your full potential. It's not merely a super-sensitive (in the best way) product though. There are also 8 Express Keys that are customizable to provide even more control than has been possible in older drawing tablets and will take your art to a whole new level.
Sold at a great price and bringing you heaps of great features that you'd expect to see in only the most valuable tablets, this XP-Pen Deco is an awesome choice for those on a budget.
Key Features:
Latest Passive Pen design with over 8000 sensitivity levels
Battery-free pen
8 customizable Express Keys
Suitable for left and right handed artists
Compatible with Mac, Windows, and more
Specification:
Brand

XP-PEN

Model

DECO_01

Weight

1.3 pounds
Huion KAMVAS GT-191 Drawing Tablet
There's little we can really say about Huion KAMVAS GT-191 Drawing Tablet that isn't obvious from merely looking at it. If you're serious about your digital drawing, then anything less than this tablet will feel like a toy. With it, you get pens that register over 8000 levels of sensitivity, as well as anti-glare eye protection on the screen, the 19.5 inch HD screen that is, to protect your eyes after a long day of staring at a screen.
Did we say HD screen? We sure did. Unlike other tablets we've picked out, this guy has an actual viewable screen built into the tablet, eliminating the need to carry multiple screens around with you when you're on the move, which we all know can be a hassle.
It's not cheap, but that shouldn't surprise you (we've picked it as premium, after all) but that shouldn't put you off if you want to experience the very top of the range technology and have endless features and functions at your fingertips. It brings together regular tablets and drawing tablets, the result is extraordinary, so it makes a perfect Christmas gift for that special artist in your life.
Key Features:
HD screen
Two new pens with over 8000 sensitivity levels
Anti-glare eye protection
Adjustable stand between 20 and 80 degrees
Includes all cables and extras
Specification:
Brand

Huion

Model

GT-191VE

Weight

13.05 pounds
Wacom Intuos Pro Digital Graphic Drawing Tablet
The Wacom Intuos art tablet comes with over 8192 levels of sensitivity and possesses a super-slim design to make it one of the best replacements for your battered old sketchbook. Designed with the artist in mind, it brings heaps of cool, innovative options to a compact device that can be carried anywhere you need to take it, making it ideal for artists on-the-go.
With technology, you can now scribble all of your weird and wonderful thoughts – most of them at least, let's not get too weird – onto the tablet like never before. This pen has been created to feel as close to a real fountain pen or pencil as possible and achieves it by providing incredible tilt response all without that irritating lag.
The good times don't stop there, though. Even at a price of over $300, it still feels like you've got your hands on a bargain. You have the potential for excellent customization, the latest technology, and a comfortable-to-hold, comfortable-to-work-on tablet that will no doubt be the envy of artists and non-artists alike. You may also like some of these best smart notebooks from our list, so check them out.
Key Features:
New pen tech supports over 8000 levels of sensitivity
Super-slim design
Express keys and multitouch gestures
Bluetooth enabled
Windows and Mac compatible
Specification:
Brand

Wacom

Model

PTH660

Weight

1.54 pounds
XP-Pen Star06 Wireless Graphics Drawing Tablet
XP-Pen have a fantastic line of middle-to-quite expensive products and the Star06 is just one of them, which manages to bring high-quality and affordability to an even level, with a bunch of great little additions that are a must-have with any kind of tablet.
There are 6 customizable shortcuts that gift you a wide range of control and makes operating the tablet easy-peasy, while the battery-free stylus pen is both environmentally friendly and convenient and comes with the widest range of sensitivity levels that allow you to get the most from your pen.
It's a fast-charging tablet capable of lasting for hours of uninterrupted work, and is a great option for editing, sketching, designing, or just playing around, all while being compatible with Windows, Mac, as well as the very best photography studio software to make any transitions easier than you thought possible. This makes it a great starter tablet, but also comes with enough cool stuff that the experienced artist will find a lot to love with it, too. 
Key Features:
Offers wired and wireless USB capability
Battery-free pen
Over 8000 sensitivity pressure levels
6 customizable shortcut keys
Compatible with Mac, Windows, and more
Specification:
Brand

XP-PEN

Model

Star06

Weight

3.09 pounds
Wacom Intuos Drawing Tablet
This Wacom Drawing Tablet is a pretty darn good buy (if we do say so ourselves) on its own, but combine it with free creative software that's available with purchase, it suddenly and understandably shoots high up in our estimations. A simple tablet that doesn't offer any more than it needs to, it's still a great little product and is especially useful for newbies just starting on that long journey of never even being satisfied with how they drew that stick man.
Weighing just over half a pound, it is easy to carry around and won't bulk up your work backpack, and can be whipped out in an instant whenever inspiration grabs you around the throat while also offering one of the closest feelings to actual drawing possible.
There's the opportunity for 4 shortcut keys, which isn't as many as we've seen but is definitely still helpful, and the software is simple to get through so you can start doodling straight away – battery level dependent, that is.
Key Features:
Free creative software download included
Easy set up for both lefties and righties
Compact and stylish design
4 customizable shortcut keys
Natural drawing feel
Specification:
Brand

Wacom

Model

CTL4100

Weight

8.2 ounces
Wacom Bamboo Capture Pen and Touch Tablet
Our final digital art tablet is the Wacom Capture Pen and Touch Tablet. This gives you the chance to edit pictures, photographs and sketches on a smart, sleek, and sophisticated product that would be ideal for artists old and new. The surface feels just like drawing on paper and might makes you forget you're in the new millennium altogether, and the pen possesses a wide range of sensitivity levels for your convenience and to enhance your ability.
There are also four Express Keys that you can adapt to suit your needs, making it simple to flick between styles, settings, and more, and providing you are much control as you need. The touchscreen features also allow for zooming, scrolling, and general navigation that's streamlined and smooth, making work feel a little less like work.
To give you the best deal possible, it's also sold with free creative software so you can start working on your pictures and scribbling ideas onto a digital page as soon as installation is complete. No artist should be without the very best digital technology, and this makes you feel like you'll never go back to anything else.
Key Features:
Free creative software included for download
4 Express Keys
Pressure sensitive pen
Multi-touch operations to zoom, scroll, and navigate
Adaptable for left-handed users
Specification:
Brand

Wacom

Model

CTH470

Weight

14.9 ounces
GAOMON PD1560 Drawing Tablet
The Gaomon PD1560 Drawing Tablet is one of the best-reviewed tablets on this list. It has a large 15.6-inch screen with a resolution of 1920×1080, allowing you to create beautiful artworks without any mess. Designed for both professional and amateur artists, it comes with a super sensitive pen (8192 pressure sensitivity) that lasts up to 350 hours on a two-hour charge. Plus, it's compatible with most major drawing software (Photoshop, Clip Studio Paint, Illustrator, etc.)
One of the best things about the Gaomon PD1560 is that you get shortcut buttons that are completely customizable. For tech fans, this is a huge plus because it allows you to work quickly, without ever having to put down the pen. It also comes with an adjustable stand that makes it easy to find the perfect working angle. 
Key Features:
15.6-inch screen 
Resolution – 1920×1080
8192 pen pressure sensitivity 
Compatible with most major software 
Adjustable stand 
Specification:
Brand

Gaomon

Model

PD1560

Weight

3.48 pounds
Drawing Tablet For Artists Buying Guide
Features To Look For in a Drawing Tablet
If you know a certain someone who would massively benefit from being gifted a drawing tablet, maybe they've been hinting not-so-subtly, just short of giving you a phone call every morning reminding you of what they want, or maybe you're an artist yourself and feel like treating yourself! Either way, before you end up at the Checkout without quite remembering just how you got there (and where did all this other stuff come from?) you should probably be sure you're finding the right drawing tablet for you, uh, we mean them, no, both of you.
Drawing Area - A digital pen and pad is a lot different to the 20th-century physical pen and pad you used all through school, and this is reflected most obviously in the drawing area. This is also referred to as the active area and will be the place where the pen will react with the screen to create your art.
The size of the drawing area will need to suit the needs of the artist. Typically, these screens are large enough to accommodate all sorts of artists, but there are some who might need a larger screen, and others a smaller one. Luckily, there's a decent range of 'screen' sizes that should be ideal for everybody.
Pressure Sensitivity - The pressure sensitivity will determine how much pressure (wow, really?) you need to apply to the pen during your drawing. There's a massive range of sensitivity levels and the more your pen and tablet have, the more freedom you'll command over your work.
It helps to create thick lines, thin lines, fine details, and basically everything else you need to make the art you want. It's not that much different to using a pencil or pen to draw on paper, you push down harder on the page, you get a thicker line, you go with a more delicate approach, and you'll see more delicate results. Having more pressure options will also make your drawing feel more natural, and less like you're drawing onto a screen.
Battery Requirements - The great thing about tablets is their portability. If you're in a rush - which we're sure you are - you can complete work and projects on the train, on the bus, in the cafe, in the park, on a rollercoaster, basically anywhere you like. This portability can be hindered by the battery life, though.
Finding a drawing tablet with a long battery life, especially if you like to use full brightness or are working with a lot of colors, is essential. There's little more demoralizing than finally getting into the groove with your coffee, your headphones on with the volume cranked up to 11, only for the battery to die. Finding a tablet with at least 4 hours of independent battery life should be the very minimum requirement.
Hotkeys/Express Keys - All good drawing tablets will have Hotkey and Express Key capabilities, and the amount of these keys will vary depending on which brand and model you purchase, but will typically have at least 4. These keys are an excellent way of saving you time switching through settings, features, and more, and will make the whole experience much more streamlined.
Some tablets will come with preset keys, but if these aren't working for you - as in, you don't need them or another feature would be more useful - then they're easily customizable in the settings. The only thing left after that is you needing to remember which key does what, we're sure you'll be fine though.
Weight & Portability - Yeah, we've already mentioned portability but that was related to a wholly different feature so don't worry. Size, weight, and portability of a drawing tablet is just like any other kind of accessory you buy. You want to be sure you can take it with you wherever you go - or at least, you'd like the option to take it with you wherever you go - so nothing too large or heavy that'll be a chore to carry around in a backpack is a must.
Finding something that's both compact and lightweight enough to be immensely portable while also providing the features that you need isn't all that hard, but it might be best to browse a number of different products (gee, wonder where you'd find those?) to select the tablet that's right for you.
Software & Operating Systems - To make you transition from sketchbook to system much more straightforward, some drawing tablets will come with software that is ready to be installed on your personal computer or laptop when you are setting up the tablet itself. This software can include Adobe or something similar, and may often be exclusive to your particular brand, but will save you money on purchasing third-party software that might not be as comprehensive.
As for operating systems, make sure that your computer sketch pad is compatible with whatever operating system you use, whether that's Windows, Mac, or something else. This information will be in the product description and isn't too hard to find.
Warranties - You want to pray and hope nothing terrible will befall your drawing pad, but sometimes the universe has different ideas. To prevent the very worst from becoming even worse, be sure to research and double check the manufacturer's warranty on the on the tablet. In a decent tablet, this will be at least a year but will vary from brand to brand, and in some cases might be even more.
As these products cost so much, some of them nearly $500, a warranty is your best defense against system failure, theft (in some cases), or other damages which without the warranty could set you back more than you'd like. When your warranty does run out, you can always look into insurance that will protect you in the event of something bad happening.
Tips When Using a Drawing Tablet
Because drawing tablets are a little different from drawing on paper as well as your traditional tablet that has no doubt seen better days, we've compiled some advice from those who have been there, done that, and drawn (and then sold) the t-shirt. They should help with getting to grips with a new drawing tablet.
Make the Most of the Shortcuts
Despite the opinions of the older generation, artists are a busy bunch, and most of them have several projects at the same time. If you gift a drawing tablet, then life can be made so much easier by taking advantage of the shortcut keys that can be found on any decent drawing tablet.
These shortcuts give you the opportunity to jump through different projects, windows, and settings with one hand, while the other hand creates something really quite beautiful, and if not beautiful then certainly very, um, unique.
Try Out Different Nibs
You'll typically be supplied a pen with its own nib when you buy the drawing tablet, but just because this is the provided one doesn't mean you need to stick with it through all your artistic endeavors. The more nibs you have the better, really, as they will allow you to better get the feel of the tablet.
This is because different nibs have different reactions and sensitivities on the screen that is similar to things like felt-tips, markers, pencils, and other drawing utensils. Some tablets will come with additional nibs, so you needn't worry about spending money on things you might not even use.
Master the Sensitivity
Along with trying different nibs, there's also the issue of mastering the sensitivity levels on the tablet. These newer tablets have rocketed forward in terms of technology, and so there's a whole range of sensitivity levels that just a couple of years ago seemed extremely far away. While this is super-cool, it can take some getting used to.
What's important is to experiment with different sensitivities and find out what works best for you. If once you get used to everything, you realize that this level isn't working for you anymore, that's just tough luck. No, not really, you can just go back to the settings and alter it to suit you.
Play Some Games
We know you should be working, but what's a couple of minutes playing around on some games in the grand scheme of things? It's not just a bit of fun, either, playing games can help you familiarize yourself with this new, possibly weird and a little bit alien set up.
Playing games at the start of every drawing session is a useful way of getting into the groove of drawing, and will make it easier to transition to actually doing some drawing, than it would simply be sitting at the tablet, tapping the pen against the screen, and waiting for inspiration to come to you.
Get a Comfortable Set Up
You're going to be at your tablet for a long time, so you may as well get comfortable. When you're trying to complete something that is both time-sensitive and delicate, then the last thing you want is to be distracted by discomfort or fatigue.
This comfort will contribute to keeping focused. Instead of finding excuses for standing up, walking around, or making a coffee or ten, you'll be able to get in the zone, and you'd be surprised how easy it is to get through a mammoth chunk of work when you're really in the zone. So, once the tablet is set up and ready, grab some cushions, make sure you're neck and shoulders don't start to hurt, and put that tablet in the center, and smash through your work.
The Software Is Your Friend
If this is the first drawing tablet that you or whoever you've bought it for has ever used, then it's unlikely you know everything there is to know about the software you're using. This software, whether it's Adobe or a similar product is designed to make your work as excellent and easy to complete as possible, so don't get frustrated or disheartened with it if you're not seeing quite what you want to see.
And now the part you've been dreading: learn to use the software. It's going to take a long time, and you won't find everything in there useful or even relevant to what you need, but understanding as much of the software as you can is guaranteed to open a whole new world of digital artistry for you. Use the tutorials, use YouTube, and get it over with now, so you don't run into a software wall later on.
Practice, Practice, and Practice Some More
Nobody ever got good at something overnight so if you want to get the most from your digital drawing pad, then you should practice as often as possible. For some people, using a tablet feels like they're learning to draw all over again, and the reason they got so good at it in the first place is from practice.
It may take a week, maybe even longer, to get to grips with the weird sensation of seeing everything you draw appear on the screen almost like magic when you've been so used to laboring along with a mouse. The best tip we can give you is to give it time, you'll master it soon enough.
Drawing Tablet For Artists FAQ
Q: What can drawing tablets do?
A: A digital drawing tablet allows artists to draw their masterpieces or complete sketching, or just scribble some drafts onto a page digitally that is simultaneously uploaded to their computer where they can view it, if their drawing tablet doesn't have a screen. It works exactly like a regular drawing pad, except without pages, using proper drawing equipment, and feeling that sting of dread when you realize you've messed up.
Some will have additional features such as games or other programs that make it a more versatile tablet that you can use for multiple purposes.
Q: Do all drawing tablets need a computer?
A: While the majority of them do require a computer to view your art, there are some examples of drawing tablets that are provided with a screen. Unlike the other tablets, these allow you to look directly at the screen as you draw without looking away, instead of glancing between tablet and computer to view the sketch.
Q: How much does a drawing tablet cost?
A: There is a wide range of costs for a digital drawing pad, which means that literally anybody can buy and use one to hone their skills as an artist. They can be as cheap as less than $50, or they can be more than $500, it all depends on the features that you're looking for. The tablets may, but they will come with a ton of extra features that you wouldn't get with a basic model.
However, these cheaper tablets are still excellent products and would be excellent as starter tablets to get used to the way a drawing pad feels.
Q: Can an iPad be used as a drawing tablet?
A: You certainly can! In fact, an iPad is one of the best tablets you can draw on, without owning a drawing tablet. With a selection of apps, you can turn your iPad into a super handy drawing tablet that allows you to work with Photoshop and not one of its many limitations, as well as provide enough in-app tools to make it feel like you're using an actual drawing tablet.
However, them not being designed as a drawing app could hinder your work. You'll miss out on customizable keys, have to buy a stylus, and might also get bogged down with other files on the iPad. If you have one, then try it out, but don't expect it to offer anything as good as the real thing.
Q: What is the best drawing app?
A: There are many, many different drawing apps available. Some are very, very good, while others are not so good at all. Some will work on iOS, some will work on Windows, and others will work on both platforms. These include the likes of Adobe, Astropad, Sketchbook Pro, and Krita, which are all excellent, and you'll struggle to find any artist that doesn't use at least one of these. Many of them will require a paid subscription, but there are others that are available for free, so if you're just starting out or want to play around first, then these are an easy, stress-free way to start.
Sources
Sign Up Now
GET THE VERY BEST OF GEARHUNGRY STRAIGHT TO YOUR INBOX