Gifts for Skateboarders in 2021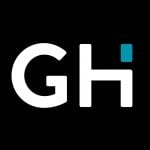 This product guide was written by Cody Gildart
Published
December 17, 2020
GearHungry may earn a small commission from affiliate links in this article.
Learn more
Skateboarding was born in the counterculture of the 1960s and grew in popularity over the decades that followed. As more and more kids took up skateboarding, it became part of life everywhere, from big cities to small towns. Today, skateboarding is mainstream. Communities across the country and around the world built skateparks and dedicated other public spaces to skating. Skating competitions, including the much-anticipated skateboarding in the 2020 Olympics in Tokyo, Japan, now draw massive crowds and television audiences. Skateboarding drives fashion, music, and design trends. And kids are still getting chased out of mall parking lots by security guards for foolin' around on skateboards. No matter what kind of skater you know, you are sure to find great skater gifts, presents for skateboarders, and skateboard gift ideas on our list of the Best Gifts for Skateboarders.
PLEASE NOTE! Skateboarding and other skating sports are inherently dangerous. Safety equipment should be used at all times, and always wear a helmet. All accidents, even low-speed accidents, can cause serious injury or death. Don't risk your life; wear proper safety equipment.
Gifts for Skateboarders
Ten Eighty Micro Flybox Launch Ramp Set




The Ten Eighty Micro Flybox Launch Ramp Set is a great gift for skateboarders at any level. This ramp provides a comfortable introduction to skating ramps with textured, slip-resistant finish and smooth transitions for beginners who are just starting out. Expert skaters will appreciate the big air potential and tabletop connector. This ramp is great for the neighborhood kids, with skateboard, electric scooter, bike, and inline skate riders able to use the launch ramp. Turn the driveway into a skatepark!
The Launch Ramp Set is made from high-impact polymer and is easy to assemble. The set measures 56 inches long, is 16 inches wide, and eight inches high. The wedge shape is ideal, as it allows riders to launch from either side or roll over the top if they are just learning. Great for mastering tricks or building confidence on a less intimidating ramp.
Key Features:
Launch ramp with tabletop connector park feature for beginner to expert tricks
High-impact polymer construction with non-slip rubber feet and textured finish
Smooth radius for big air launches
Recommended for age 8 and up
Specification:
Brand

Ten Eighty

Model

140237

Weight

9.75 pounds
adidas Originals Men's Seeley Sneaker

For ultimate skateboarding performance, every skater needs a pair of adidas Original Men's Seeley Sneakers. This shoe is comfortable and stylish, and it looks good with a pair of jeans and a V-neck T-shirt. These skateboard shoes feature a high-traction rubber sole for serious skaters to stick to the board and an abrasion-resistant synthetic suede upper for kickflips and other tricks. They have a low-profile look and comfortable padded sole, making them an excellent choice for around the house or around town. With iconic Adidas three-stripe styling, the Seeley Sneaker is a classic skate shoe that looks great and comes with an unparalleled pedigree of proven performance.
Key Features:
Classic Adidas three-stripe styling in a low-cut skate shoe
Synthetic suede upper and high-traction sole for ultimate performance
Skate shoe style and all-day comfort perfect for non-skaters
Available in many different style and colors
Specification:
Brand

adidas Originals

Model

AQ8528

Weight

1.3 pounds
Rotibox Bluetooth Wireless Headphone Beanie Hat

The Rotibox Bluetooth Wireless Headphone Beanie Hat is the perfect Christmas gift for any skateboarder who loves music. This stylish Bluetooth beanie hat keeps your skater's head warm while the tunes keep flowing. It connects to any Bluetooth-enabled smartphone and lets you listen to music without wearing headphones or earbuds. It even features a control panel on the left earpiece that lets you skip forward and back on your playlist and answer calls without taking out your phone. The rechargeable battery gives six hours of playtime on a two-and-a-half-hour charge, so the music never stops whether you are skating, snowboarding, or riding your bike. Listen to your favorite hype-up tunes as you get extreme!
Key Features:
100% acrylic double knitted soft and stylish beanie with integrated headphones
Bluetooth V4.1 technology pairs with cell phones, tablets, and other music devices
33-foot Bluetooth wireless connection range
Control panel for music and call control
Bodyprox Protective Padded Shorts

Extreme sports athletes are no stranger to bumps, bruises, scrapes, and sprains. The Bodyprox Protective Padded Shorts lets any extreme sports athlete go higher and harder with confidence. Built with shock-absorbing EVA foam padding in the rear, thigh, and tailbone areas, these armored shorts offer comfortable protection. The shorts are made from breathable fabric that durable and flexible, with vent mesh technology to wick moisture away from the skin. They are skin tight and move with the athlete while fitting under regular walking trousers. For sports where a no-fear attitude is sometimes the difference between landing the sick trick or bailing, these shorts give confidence to just go for it.
Key Features:
EVA padded armored liner shorts for extreme sports hip and tailbone protection
Lightweight and well vented to keep for cool comfort
Ergonomically designed to minimize discomfort
Effective against severe impacts and scrapes
Specification:
Brand

Bodyprox

Weight

6.38 ounces
Zeato All-in-One Skate Tools Multi-Function Portable Skateboard T Tool
Every skateboarder needs a skate tool. Heck, even if they have a skate tool, they can use the Zeato All-in-One Skate Tools Multi-Function Portable Skateboard T Tool. This tool is tough, lightweight, and works with any skateboard. It features three sockets to adjust axle nuts, mounting hardware, and the kingpin nut on the truck. With a removable Phillips head screwdriver for the deck screws, this tool is perfect for building or adjusting all parts of the skateboard. It easily slips into a pocket for the next skate session and even comes with a storage bag. Help your skateboarder dial in their board and take their skating to the next level with the Zeato T tool.
Key Features:
All-in-one skate tool to tighten, adjust, or repair your skateboard
Works with skateboards, penny boards, and longboards
3 different socket sizes – 3/8-inch, ½-inch, 9/16-inch
Change wheels and adjust axle nuts, mounting hardware, and truck kingpin nut
Specification:
Brand

Zeato

Weight

112 Grams
Board Blazers LED Underglow Lights

Turn any night skating session into a psychedelic light show Board Blazers LED Underglow Lights. These bright LEDs use industrial-grade adhesive to stick to securely stick to the underside of the board. Batteries are included, so these lights will instantly light up the underside of skateboards, longboards, scooters, and even roller skates. Safely light the way at night for flip tricks, grinds, or just cruisin'. With different vibrant colors to choose from, you can personalize any board. Choose a color that complements the graphics or mix and match colors for maximum fun. This cool gift for skateboarders is perfect for the skateboarder who has everything!
Key Features:
8 colors vibrant, bright LED light colors available
4 twist-on lights, adhesive pads, and skate sticker in the package
Improves night skating safety by lighting flips, slides, or grinds
4 CR2032 coin cell batteries included
Specification:
Brand

Board Blazers

Weight

0.8 ounces
Mongoose Boys Street Youth Skull Hardshell




Every skater needs a helmet, and the Mongoose Boys Street Youth Skull Hardshell is just about the coolest helmet you can get. It is black and tough, with a mean-looking skull on the back. Your skateboarder or BMX biker will want to wear this cool helmet, unlike other mountain bike helmets out there. If you have two boys, be sure to get two of these because they will argue over who gets to wear the skull helmet. But this brain bucket isn't just stylish. It features a super-tough outer shell with a 360-degree internal pad system for comfort and protection. Airflow from two vents in the front through the skull's eyes and nose in the back keeps the head cool when the temperatures go up.
Key Features:
Mean looking skull design on the rear of helmet
Tough outer shell with 360-degree internal pad system
2 front vents provide airflow and ventilation on hot days
Astm F1492 Certified for bikes, skateboards, scooters, and roller blades
Urban-Peacock Men's Novelty Socks

Even skateboarders need to go to church, weddings, and other occasions where dress socks are required. The Urban-Peacock Men's Novelty Socks let your skater show off his passion with the light grey skateboard sock. With a blend of cotton, polyester, and spandex, this sock stays in place with all-day comfort. The light grey design with dark skateboards pairs well with black, grey, or navy slacks and would even work with a khaki and brown colorway. If you know someone who would get married in Etnies shoes and a tuxedo or ride a longboard across the stage at their graduation, this is a unique gift for skaters that they probably don't have.
Key Features:
Stylish socks with skateboard design for dress up or casual use
Fabric blend of 70% cotton, 25% polyester, and 5% spandex
Offered as single pair of socks or bundled for a discount
Show off the passion for skateboarding in any setting
Volcom Men's Circle Web Belt

Anyone who has seen a roving pack of young skaters at the mall may have thought that one or more of them could really use a belt. The Volcom Men's Circle Web Belt is a gift that sends a supportive message while supporting the pants above the hips. This adjustable webbing belt comes with a metal buckle featuring the iconic Volcom stone logo. The easy closure and ability to fit any waist size make this belt an ideal gift for a young and growing skater. It's like they say on the big ramp circuit – Belt up for big air!
Key Features:
Adjustable 45-inch webbing belt for waist size up to 40 inches
Metallic buckle with molded Volcom stone logo
Vibrant colors match with any personality
Easy closure buckle for one size fits all
Specification:
Brand

Volcom

Model

D5911594

Weight

3.5 ounces
Vintage Retro Skateboarding T-Shirt

The Vintage Retro Skateboarding T-Shirt brings out a distinct 1970s Cali chill vibe on top of a more modern graphic of a skater doing a kickflip. This imagery connects today's skateboarders and the origins of the sport. In addition to the graphics, skateboarders will appreciate the soft material and classic T-shirt cut. And they always need another shirt to go skate in. A bad day skateboarding is better than a good day not skateboarding!
Key Features:
Skateboarding graphic on a retro-themed design
Lightweight material and classic t-shirt fit
Vibrant color choices to personalize to taste
Available for men, women, and youth
Specification:
Brand

Vintage Retro

Weight

4.8 ounces
BISOZER Mini Finger Skateboard

Skateboarding requires intense mental focus and physical practice to learn the various tricks and maneuvers. The BISOZER Mini Finger Skateboard helps a learning skater understand the board's physics and how to make it flip and spin by skating it with the first two fingers. This fingerboard is made from five layers of real maple wood with a deep concave deck and high kicks for extra pop for tricks. The wheels feature four ball bearings for a smooth ride. Give your favorite skater a gift that helps him or her progress in their skateboarding and have fun away from the phone or game console screen.
Key Features:
Excellent practice for learning advanced skateboarding techniques
Screwdriver to adjust the wheels and trucks included
Made of high-quality, non-toxic maple wood
Foam deck surface for excellent friction
Specification:
Brand

BISOZER

Weight

0.634 ounces
SKATERTRAINER Origami Skate Rack

With thousands of different skateboard designs out there, SKATERTRAINER Origami Skate Rack will help your skater show off their latest cool addition to the skateboard collection. This skate rack is also a great space saver, storing the board horizontally or vertically without drilling into or damaging the walls. While it will not work for vertical storage of longboards or the shorter penny boards, this puts trick skateboards on display. Great for organizing popsicle-shaped boards, old school shapes, and cruiser boards, the stand itself folds up and out of the way when not in use. This is more than a skateboard stand, it's a game-changer!
Key Features:
Puts skateboard deck art on display without damaging walls
Holds skateboards in place vertically or horizontally
Sleek, minimalist design that folds flat when not in use
Organizes popsicle-shaped boards, old school shapes, and cruiser boards
Ratgoo 100 Pcs Fashion Stickers

Besides riding a skateboard, nothing shows the world you are a true skater like covering all your stuff in skate stickers. The Ratgoo 100 Pcs Fashion Stickers will prove your skateboard chops with 100 decal stickers, including logos from renowned brands. These stickers range from two to five inches in size and are made from tough Luminous PVC vinyl and strong, non-toxic adhesive. These are easy to stick and peel off repeatedly without leaving a messy residue. The skater in your life can personalize their helmet, skateboarding bag, laptop, or guitar case in waterproof, non-fading, high-gloss sticker style.
Key Features:
100 non-repeating logo stickers from well-known brands
2-5 inch Luminous PVC vinyl fashion logo decal stickers
Anti-sun, no wrinkles, thick, and durable
Stickers stick and peel repeatedly with no residue
Specification:
Brand

Ratgoo

Weight

2.39 ounces
COR Surf Bamboo Skateboard Wall Rack

You go to grab your board as you dash out the door but can't seem to find where you stashed it after almost tripping on it last night. The Bamboo Skateboard Wall Rack solves this problem forever by giving the skater in your life a handy place to store their board. Made from eco-friendly bamboo, this storage rack keeps any house looking good while keeping any skateboard collection organized. It is easy to install with included hardware and works with trick electric skateboards, longboards, and the shorter penny and mini boards. The worst thing about this rack is discovering you need one for every board!
Key Features:
Skateboard storage rack made from eco-friendly, sustainable bamboo
Mounting hardware and instructions included
Works with all kinds of skateboards, longboards, and penny boards
Lifetime warranty and 100% money back guarantee
Specification:
Brand

COR Surf

Model

Skate-01

Weight

1.2 pounds
Skate Wax Stuntstick Skateboard Wax

Serious skaters need wax, and Skate Wax Stuntstick Skateboard Wax is the ultimate wax. When you get really good at skateboarding, many tricks involve sliding the board along lips and edges of concrete skatepark features or grinding the trucks' axels along these edges. A generous amount of skate wax applied to the top of a skatepark ramp makes these tricks easier to pull off. The Stuntstick is handmade in the USA and features vibrant, colorful beads that make each stick unique. If you know a skateboarder who has been at it a while, get them the gift of wax! Either they need it or will appreciate your confidence in their skill.
Key Features:
High-quality skate wax for reducing friction for slides and grinds
Perfect gift for advanced skaters who always need it
Bright, colorful wax beads make each stick unique
Handmade in the USA
Specification:
Brand

Skate wax ,Stuntstick
LEGO City MiniFigure Skateboarder Boy




No doubt about it, skateboarders are passionate about their sport. The LEGO City MiniFigure Skateboarder lets your skater build his passion into any Lego set. This mini Lego City set comes with the skateboarder minifigure, lime green skateboard, and a skate ramp with rail. The minifigure sports a classic skater haircut and skateboarding inspired clothing. He attaches to the skateboard for maximum fun with flips and slides. All pieces and the minifigure are compatible with other Lego sets, so if you want to take your skate ramp to the LEGO City Police Station and let the Lego cops try to grind the rail, you totally can! Rad!
Key Features:
Skateboarding mini-set with skateboarder boy, skateboard, and skate ramp with rail
Skateboarder boy minifigure sports skating-inspired outfit
Comes disassembled and ready to build
Integrates with all other Lego sets
Specification:
Brand

LEGO

Weight

0.32 ounces
Ronyes Skateboard Backpack

The Ronyes Skateboard Backpack is perfect for back to school, traveling, or for any young skateboarder on the go. This backpack is perfect for carrying schoolbooks, a gaming laptop, a tablet, and it has a handy built-in organizer pocket. It also features straps on the backpack's exterior to hold a skateboard and a hidden mesh net to hold a soccer ball, muddy shoes, or other athletic equipment. No matter what you are carrying, the load is comfortable because of ergonomic S-shaped shoulder straps, air mesh padding on the straps and back panel, and adjustable sternum and waist straps. It even comes with an integrated USB port and power bank storage. Great for school, university, outdoor activities, or just navigating the urban jungle.
Key Features:
Backpack with organizer front pocket, two side pockets, and laptop and tablet storage
Exterior skateboard carrying system and mesh net for athletic equipment
Comfortable to carry with ergonomic straps, air mesh, and waist and sternum straps
Integrated USB port and power bank storage
Specification:
Brand

Ronyes

Weight

2 pounds
SKATERTRAINER 2.0 The Rubber Skateboarding Accessory

To excel at skateboarding takes practice and perseverance. The SKATERTRAINER 2.0 The Rubber Skateboarding Accessory can cut down the time it takes to learn tricks by allowing you to practice anywhere. This simple innovation goes around standard skateboard wheels size 48mm to 65mm and stops the wheels from rolling. Then, you can experiment and practice tricks while working on balance and coordination on a stabilized board. Whether you are a novice trying to stick your first ollie or a seasoned skater dialing in your kickflips, switch tricks, and more, these trainers will speed up your progress. Better than a fingerboard or a balance board, this lets you skate in your garage or bedroom!
Key Features:
Simple accessories stop skateboard wheels from rolling
Perfect for learning tricks and practicing
Fit skateboard wheels from 48mm to 65 mm
Accelerate skate progress and bring the fun inside
Specification:
Brand

SKATERTRAINER

Model

SkaterTrainer 2.0

Weight

3.2 ounces
LookHUMAN Outta My Way Losers Ceramic Coffee Mug

The LookHUMAN Outta My Way Losers Ceramic Coffee Mug is perfect for oldschool cool skaters who have to go into work early and newschool skaters who brew up to stay up. This cool cat has nothing but a two-hand salute for the world as he cruises by on his board. Outta my way losers! Perhaps it's that feeling when you haven't had a cup of coffee in the morning or the anticipation of that 1:00 a.m. pot and the final push on a big project. One thing is for sure – skaters who drink coffee need this unique coffee mug.
Key Features:
11-ounce novelty mug with large, easy-grip handle and wrap-around print
On the mug, a skateboarding cat gives a sideways look
The cat is also giving the middle finger salute with both front paws
OUTTA MY WAY LOSERS frames this crazy skateboarding cat
Specification:
Brand

LookHUMAN

Model

mug-268

Weight

14.2 ounces
Govivo Skateboarding Patent Wall Art Prints

Skateboarding and art have a close history. The Govivo Skateboarding Patent Wall Art Prints join iconic photographs from the early years that defined skateboarding and decks from the modern era that hang on walls in Malibu homes and New York galleries. This set of four 8×10-inch unframed wall art prints features engineering diagrams from skateboarding-related US Patent applications that show off the inner workings of skateboard trucks, wheel bearings, and a halfpipe. These prints are the perfect addition to a young skater's room, family recreation room, man cave, or even a skate shop. Printed on Fuji Crystal Archive paper, these prints will last a lifetime.
Key Features:
4 8×10-inch high-quality, ready-to-frame skateboarding wall art prints
Patent diagram prints feature skateboard trucks, skate wheel bearings and a half pipe
Classic engineering diagrams with retro feel go great with most décor
Printed on Fuji Crystal Archive paper for long lasting enjoyment
Specification:
Brand

Govivo

Weight

4.16 ounces
Sign Up Now
GET THE VERY BEST OF GEARHUNGRY STRAIGHT TO YOUR INBOX