Best Punching Bags In 2022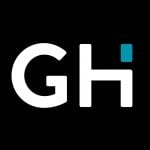 This product guide was written by GearHungry Staff
Last Updated
March 20, 2019
GearHungry Staff
GearHungry Staff posts are a compilation of work by various members of our editorial team. We update old articles regularly to provide you the most current information. You can learn more about our staff
here
.
GearHungry may earn a small commission from affiliate links in this article.
Learn more
Want to punch your way to a fitter body before summer kicks in? If so, you can't go wrong with a punching bag.  However, finding the right punching bag for your training sessions is extremely vital, especially if you're planning to train often. What's more, punching is not for softies, so a DIY punch bag made of a stuffed pillowcase is out of the question. Regardless of your skill level in boxing, the quality of your punching bag must be on the high side, to enable you to reap all its benefits. A punching bag made from heavy duty and high-quality materials help you blow off steam with ease for a more enjoyable workout. Our team has put together a list containing ten of the best punching bags around, based on user reviews and other vital factors, which will be discussed as part of the buying guide. To find out more about these heavy punching bags, keep reading.
The Best Punching Bag
Century Wavemaster XXL Punching Bag
If you don't have anywhere to attach a punching bag, the Century Wavemaster XXL is your knight in shining armor. This freestanding bag can be easily moved around and is still stable enough for both fitness freaks and martial artists. Whether you're trying to increase your cardiovascular capability or improve your accuracy, this bag will become your best friend. The bag is filled with high-density foam and covered in durable vinyl material, making it super tough and still forgiving enough so you don't break your hand. The stability is provided by the extra-large base that can be filled with either sand or water to stop it from falling over. When full, the base weighs approximately 270 pounds, so it shouldn't topple, no matter how hard you kick.
Key Features:
69-inches tall
18-inch diameter 
Base can be filled with sand or water 
Filled with high-density foam 
Covered in vinyl
Specification:
Brand

Century

Model

10176-010-016

Weight

24 pounds
Designed for both martial artists and fitness 
Super durable 
Extremely stable
Can move around when hit 
Some reports of missing items
Century BOB Body Opponent Training Bag
Boxing BOB, or Body Opponent Training Bag to give him his proper title, might not give you much pre-match backchat but he sure is one serious contender. He's height adjustable from 60" up to 78" tall and easy to install. He features realistic human body strike points for a focused and lifelike training session. OK, so he doesn't really fight back, but he does offer a flexible and fun freestanding training option and makes the ultimate sparring opponent for a more realistic self-defense session. While Century BOB provides less resistance than the usual heavier style training bags, he does still hold his base pretty well, and he delivers plenty in the way of mobility. Century BOB can be filled with either water or sand and can easily be moved into a new position when empty. The realistic body form and shape allow you to hone your fighting techniques, working on liver shots, uppercuts, and cross jabs plus the torso can be detached for grappling sessions too. If you are looking to combine the convenience of a free-standing punching bag with lifelike motivational characteristics, then BOB's your man!
Key Features:
Realistic human-shaped target ideal for visualizing strikes
Lifelike mannequin even has vinyl "skin"
Use with or without gloves for targeted sparring practice
Rounded base can be filled with water or sand to secure
Height adjustable from 60" to 78"
Specification:
Brand

Century

Model

101693

Weight

37 pounds
Looks like you're kicking a real person 
Great for improving accuracy 
Can adjust height
Very loud 
Some reports of missing parts
Everlast P00001263 70LB Heavy Bag
The Everlast brand is a trendy one, due to its consistent supply of high-quality products that benefit the customer in a variety of ways. They appreciate our need for durable and functional items for an affordable price, and as such, during the manufacturing process of the Everlast 70LB Heavy Bag, they sought to make use of their most innovative yet budget-friendly features. This punching bag is made from premium synthetic leather with an added boost in durability via the inclusion of a reinforced webbing system.
For safety and security, the Everlast 70lb punch bag features heavy-duty nylon straps, with its filling being composed of specially blended filler mix. These mixes are made after combining both natural and synthetic fibers, in a bid to provide resilient shock absorbency. If you need the best freestanding bad that will withstand all your pressure during your training, this is your best option. It helps you achieve all your fitness gains, without breaking down or experiencing wear and tear.
The Everlast punching bags feature a system that is simple to assemble with little required time. It also comes with a base that is simple to fill and accommodates both sand and water. The height can be adjusted naturally, via the use of its pole, on which the container stands. There's nothing better than owning a punching bag that doesn't require you to adjust your step or make sacrifices. The final thought from users is a feature they enjoy thoroughly. The Everlast 70llb punch bag features an adjustable height from 52 inches to 65 inches, making it ideal for both beginners and skilled professionals.
Key Features:
Reinforced webbing
Filler mix of synthetic and natural fibers
Heavy-duty nylon straps
Double end loop
Specification:
Brand

Everlast

Model

P00001263

Weight

70 pounds
Height is adjustable
Designed for superior resistance
Multiple filler options available
Support tends to break after many months of heavy use
Reduced durability
Costly
Tech Tools Boxing Ball Set
Getting kids off their screens and actively engaged in a more active and therapeutic way of venting their frustrations and burning off excess energy just got a whole lot easier. Thanks to this complete boxing solution from Tech Tools, your kids can now safely learn how to tackle stress, while building new skills, having lots of fun at the same time and enjoying a physical workout. This spring-mounted punching ball on a sturdy base swings right back after it's been hit, improving your kids to hand to eye coordination and working on those reflexes, power, and speed. Boxing sessions are not only stress-busting but can also help increase their confidence and fitness levels too. This height adjustable set extends from 33" to 50" so provides plenty of room for growth and progression. It's the ideal introductory set for anyone looking to learn mixed military art skills or start with some basic boxing training.
Key Features:
Spring mounted stand with punchball
Easy to assemble and lots of fun
Improves hand to eye coordination, flexibility and speed
Height adjustable from 35" to 50"
Specification:
Brand

Tech Tools

Model

PI-6160

Weight

4.89 pounds
Great exercise for kids 
Comes with all the accessories you need 
High-quality materials
Everlast Traditional Heavy Punching Bag
The Everlast Heavy Bag Kit is a great starter kit for you. Filled with everything you might ever need to help you on your way to a meaner and leaner body, this canvas heavy bag from Everlast is 70-pound; one of the heaviest of its kind. The package includes the heavy-duty bag, a pair of hand wraps, MMA-style gloves and a bungee rope that is easily attachable to the base of your bag. The kit comes with a customized filling made from both synthetic and natural fibers, blended with sifted sand for more weight. Due to this type of filler, the wraps and gloves of the Everlast heavy bag kit have been designed in a manner that protects your hands against abrasion.
The height of this punching bag can easily be adjusted because it has been designed with a customization chain. There is also a higher resistance offered to the container via the inclusive bungee cord featured as an extra accessory. This heavy punching bag has many benefits, making it one of the most recommended models on the market. Firstly, it is the best starter kit as it possesses all the essential items needed for beginning sports enthusiasts. Despite its high level of durability, this starter kit from Everlast is extremely affordable and can be purchased by everyone.
It offers the look and feels of synthetic leather, thanks to the use of polycanvas for its shell design. This material is the most durable model around, often used because of its ability to withstand the kicks and punches meted out to it during training sessions. Get all the basics you require to get started on your journey to a healthier version of you. Make sure you check our guide to the best boxing gloves.
Key Features:
108-Inch hand wraps
Natural and synthetic fibers
Heavy Bag gloves and wraps
Bungee cord
Specification:
Brand

Everlast

Model

SG70

Weight

70 pounds
The kit comes with heavy bag, bag gloves, and harness
Cheap starter kit
Durable Everlast bag with support
Light, short, sandbag filling
Low quality
Better options available
Outslayer Muay Thai Punching Bag
There's nothing more to say about the Outslayer Muay Thai Punching bag, apart from the fact that it is a superb creation by a company that understands the needs of their customers. After carrying out research and a series of tests to identify the various issues faced by people involved in martial arts, the Outslayer brand has designed, developed, and launched the world's best Muay Thai punching bag. This heavy bag kit is exceptional in function and visual appeal. Functionally, it is one of the most durable models in existence, made from the most excellent grade of materials ever.
The Outslayer punching bag for Muay Thai is made in the USA. It weighs up to 130 pounds and is filled with only fabric. There is no need for chains as opposed to other well-known brands that make use of strings to keep their bags stable. This bag from Outslayer is well suited for Muay Thai practitioners and can be used as an all-around tool for various types of training. Some of the training that can be done with this punching bag include Boxing, Muay Thai, and MMA amongst many. This bag is made available filled or unfilled and is definitely worth the hype.
Outslayer is one trusted brand when it comes to the development of fight equipment. They are known to produce some of the most durable material, with most of their items coming with a ten-year warranty. Our guru choice for this article is undoubtedly this unit from the Outslayer brand, a model we believe can take your training to another level. Our handy guide to the best kickboxing gloves features more great products like this.
Key Features:
Made in the USA
Ships filled 130 pounds
Does not require chains
Filled only with fabric
Specification:
Brand

Outslayer

Weight

130 pounds
Great for all types of training
Made in the USA
10 year warranty
Heavy
Only fabric filling
Not so much of a versatile unit
Century Versys VS.1 Fight Simulator
Versatility is the trademark of the Century Versys VS1 Fight Simulator. We encourage all readers to add this stand up punching bag as one of their selection options, while they scout for the best punching bags. This bag is a versatile punching bag built by seasoned professionals with the aim of encouraging all individuals to take on new challenges concerning fitness. As soon as this model is purchased it is ready to be used. Yes, this means there's no need for any additional installation, offering you more time to get your workout done. The Versys simulator is made with a pre-filled sand base and a durable vinyl shell, a combination that delivers low impact results during your various force kicks and strikes.
For all your ground and stand-up training sessions, the Versys will perform at its peak. It is identified by many as an extremely versatile unit, built with more than three times the striking surface of a standard bag. It works by combining the uses of a grappling dummy and a standard freestanding bag to deliver the most realistic workout you will ever have, especially when your workout partner isn't around. This punch bag helps improve your reflexes and timing while you work on your strikes. It also enables you to undertake a series of exercises such as knee strikes, dragging, leg lifts, sit ups, and many more.
The Versys VS1 punch bag is a member of the brand's new line of heavy-duty bags. They are designed uniquely as simulator sets and feature a low profile base for more striking surface. There are two handles found on this unit; one made for the martial arts and the other for grappling. Explore the many activities one can do with the Versys and uniquely enjoy each workout session. Find more great products like this by checking out our guide to the best kids boxing gloves.
Key Features:
Versatile bag
Pre-filled sand base
Durable vinyl shell
Ready to use
Specification:
Brand

Century

Model

10184

Weight

112.6 pounds
Training versatility
Low impact 
Convenient and easy to use
Versatility
The price tag is too high
Will be better with dummy parts
There is a new fun way to get your kids to do their chores and tidy their room. The Suck UK laundry basket is the unique and most innovative product found on the market today. It is a hard-wearing polyester canvas laundry bag that has been designed in the form of a classic boxing punch bag. Featuring a capacity of up to 67 liters, this laundry basket is vast and massive enough to accommodate loads of washing. It acts not only as a laundry basket but also as a workout aid and a storage solution in your children's rooms. 
The Suck UK laundry bag can be gifted to any teenager or young adult who is perpetually lazy and hates the process of cleaning up. It enables the users to keep all their linens, trousers, socks and tops elevated from their bedroom floor, and also uses these clothes as a filling whenever you feel like working out. Its multifunctional feature is its stronghold. The portability of this unit is essential to its versatility. It can be moved from your bedroom to your home gym with ease and can be stored via collapsing or folding.
This is one household essential and the best training aid one can ever find. It is a highly flexible kickboxing bag with maximum durability offered via the selection of material as well as its construction. The Suck UK laundry bag is both sturdy and tear resistant. It can be gifted to loved ones for birthdays, Christmas and other special occasions. The best group of individuals these punch bags/ laundry bags are made for are college students and those in boarding school.
Key Features:
Hard wearing polyester canvas
67-liter capacity
Attached fabric carry handle
Water and weatherproof
Specification:
Brand

Suck UK

Model

SK BAGPUNCH1

Weight

1.4 pounds
Ships empty
Great as a workout aid, washing basket, and storage solution
Resistance and snap of striking a real person
Does not include hanging hardware
The design concept is unhygienic to some
Big enough to hold a full load
Everlast P00001222 40LB Heavy Bag
If there's one brand our team has grown to love and respect, it is Everlast. This is a company that has decades of experience under their belt, for the design and production of a series of items that make our lives more enjoyable. The Everlast 40lb Heavy Bag is one of such superb products and is the best punching bag on the market. Featuring one of the highest sales in today's market, this heavy-duty bag is made with a reinforced webbing from premium synthetic leather, a material that ensures that your model stands the test of time.
There are several features possessed by these heavy bags that help it deliver on the company's promises. Some of these features include its heavy-duty nylon straps covered for safety, the double end loop that works to increase the bag's functionality, the natural setup process, and the ability to hang your punch bag anywhere you please. It also comes with a manual for all beginners who may not know the best place to hang their bags.
The Everlast heavy duty bags are the safest punch bags available. They are strong enough to withstand all your punches, even though they are generally light in weight. The lightweight nature of this bag makes it more suited for beginners than pros, as lightweight punching bags are seen to be less useful for pros. We encourage all boxing beginners or boxing enthusiasts to consider getting this model from Everlast to enjoy the best benefits money can buy.
Key Features:
Premium synthetic leather
A mix of synthetic and natural fibers
Heavy-duty nylon straps
Double end loop
Specification:
Brand

Everlast

Model

P00001222

Weight

40 pounds
Custom filling of natural and synthetic fibers
The robust design maintains durability
Ideal for cardio training
Not the best for those who hit hard
Base tends to break after heavy use
Expensive
Xsport Pro Freestanding Punching Bag
The Xsport Pro Freestanding Punching Bag is known for its stability above everything else. It has a revolutionary shock absorption system that allows users to really lean into a punch without the fear of the bag falling over. Underneath the bag, you'll find dual RVC shock absorbers and four thick springs that displace the energy from each punch away from the base. The base itself has suction cups to attach it to the floor and is wider than most other punching bag bases, providing added stability. It can be filled with either sand or water, however, sand is preferred because it makes the base around 50lbs heavier. 
The outside of the bag is made from 2mm thick PU leather held together with nylon stitches. Underneath this, there are multiple layers to withstand years of kicks and punches. The stainless steel tube is covered with a fabric buffer and a layer of highly-resilient EPE foam.
Key Features:
Four-layer construction 
Dual TPU absorbers + 4 springs 
Wide ABS tank with 12 suction cups 
Made from high-quality materials
Specification:
Brand

Xsport Pro

Weight

44.1 pounds
Extremely stable 
High-quality for the price 
Relatively quiet
The bag is thin and lightweight
Punching Bag Buying Guide & FAQ
How We Chose Our Selection Of Punching Bags
Reviews - The feedback from individuals who have been using the enlisted best punching bags was vital to the selection process. Reports were obtained from several online websites and forums about punching bags, and these reviews provided our team with long term benefits or threats to each product. Our list is, therefore, a clear representation of each product, clearly outlining its pros and cons, as well as all its specifications.
Price - We took a critical look at the price range of every punching bag, directly relating it to the quality being provided. This ensures that all our readers obtain the value for their money, especially since a punching bag is a significant investment. All recommended products cater to a broad range of budgets without compromising on the quality of services rendered.
Features To Look For In Punching Bags
The process attached to selecting the best punching bag is often severe and sometimes confusing for individuals who have no idea what to look out for. This often leads to individuals making lousy purchasing decisions and regretting them in the long run. Your punching bag can make your training more enjoyable or painful, which is why we offer you the essential feature to look out for while you go bag shopping.
Outside Material - There are different types of materials used to construct the interior and exterior of every punching bag. The materials used determine the level of durability possessed by your product; thus, this is an essential feature to look out for during the selection process. Contrary to popular belief, the use of leather for your punching bag doesn't automatically mean that the product is the most durable. Other materials can be even more essential to serve a specific purpose.
However, leather is the most common, most expensive and most durable. It is a comfortable material with a great response, which is why it is used most often despite its price. Synthetic leather is another real option used for punching bags. These are relatively cheaper than original leather, but they also offer a great balance between response and comfort.
Filling Types - The filling in a punching bag serves as its core and is a determinant to how your punches will land and feel. The most common fillers used for these bags are water, sand, and foam. If you need a more realistic training session, the punching bags with water cores are advised for you. Those filled with sand in the center are often surrounded by fiber, to enable it to spin quickly when punched. Foam liners or fillers offer a more consistent feel when you kick or punch. The foam provides a place for the impact on landing and also helps secure the lining in place thus warding off all voids and dead spots.
Size - A punching bag that measures up to half of your body weight is the ideal size for you. If you want to train for extra strength, you can modify this rule and go for a more massive bag, but generally, users are advised to use bags under 100 pounds for safety reasons. There are bags designed not only for punching but can be used for kicking sessions as well. These bags are generally thinner and longer. Depending on your training demands, the size of your punching bag may vary.
Weight - The weight of a punching bag contributes tremendously to the experience you receive. If your kit is too light, the experience of consistent resistance will not be offered to you to help with muscle toning and strength training. If the bag is too heavy, body parts such as your knees, hand, and fingers can be hurt severely. It is advised that users choose the weight of their bags based on their weight and height. The intensity of your exercises may demand different weights; thus, you might want to consider punching bags filled with water at their core. These bags are the best because you can reduce or increase the water level, to suit your training session.
Types Of Punching Bags
There are different types of punching bags, designed to help fulfill a specific purpose. While some types help with muscle strengthening, others work to improve your kicking skills. This article focuses on two of these types, namely the Standing and hanging punching bags.
Standing - Also known as a freestanding punching bag, this unit is ideal for those who want to train their kicks along with some punch training.
Hanging - For muscle toning and strength workouts, users should consider purchasing the hanging boxing bags. These are incredibly affordable and comfortable to use.
Punching Bag FAQ
Q: Is hitting the punching bag a good workout?
A: A punching bag is an ideal tool for working out as it helps in the growth of your muscles, weight loss and provides you with an intense level of aerobic exercise and cardio. The constant movement also helps add footwork to your training session.
Q: Does a punching bag make you hit harder?
A: Yes, it does. When you punch, the bag is meant to resist the force of your hit. In doing so, it helps build up the muscles that powered that punch making them stronger than before. If you aim to improve your muscle strength and want to hit harder, using the punching bag is the best way to achieve that.
Sign Up Now
GET THE VERY BEST OF GEARHUNGRY STRAIGHT TO YOUR INBOX