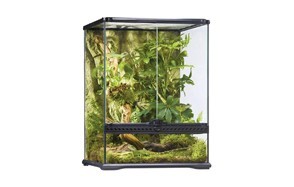 Exo Terra Allglass Terrarium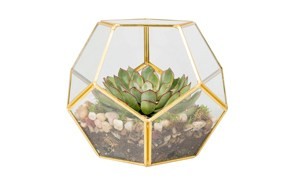 Deco Glass Terrarium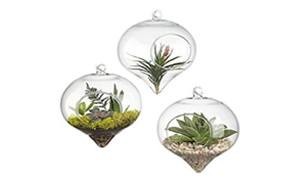 Pack of 3 Hanging Air Plant Terrarium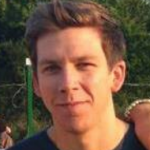 Our reptile friends certainly deserve the best when concerning their habitat. And as a reptile pet owner, it is imperative to keep their comfort at the forefront always, such that they're provided with homes that offer them enough space to move and rest. Typically, several factors must be taken into consideration before a final decision is made when it comes to providing reptiles with the best accommodation conditions. They include you knowing your pet and its needs, as well as the type of environment it requires to thrive adequately. Below are ten of the best terrariums for reptile owners, with each of them having all the required features that ensure your reptile remains calm and happy at all times.
The Best Terrarium
Terrarium Buying Guide & FAQ
How We Chose Our Selection Of The Best Terrarium
Price - During the selection process for the best terrariums, our team of experts considered the rates of models on the market in relation to the different budgets of our readers. This led them to invent a list with a wide range of products which many people can afford. These products are those that offer readers excessive value for money thanks to their durability and high functionality.

Quality - The level of quality for terrariums is mostly identified in its construction as well as the type of material used in manufacturing it. Our list of recommendations contains only the best of the best and as such, users and potential users are assured that it can withstand all pressures that come with regular usage.
Reviews - All forms of feedback from existing users of the selected terrariums were taken into consideration, and this helped the team further streamline their list of recommendations. The reviews offered both pros and cons which gave us the best reflection of each product.
Features To Look For In The Best Terrarium
Every reptile deserves a great home, whether it is a snake, lizard or frog. As a reptile owner, it is imperative that you make sure the home of your pet features the optimum conditions in which they can thrive. In the following subsections, we analyze some of the vital elements that pet owners need to consider when selecting a terrarium for their pets.
Maintenance - Depending on your timelines and the level of activity you engage in daily, you will want to opt for a terrarium with a specific maintenance schedule. Some models do not require daily maintenance techniques such as watering, while others need constant attention. Also, the type of terrarium you opt for can determine that maintenance you will require.
Size - The size of your terrarium should take into account the size of your pet. It must be big enough to allow smooth movement of your reptile around and wide enough to ensure the ultimate comfort of your snake or lizard. Terrariums come in a variety of sizes, making a choice easier for pet owners.
Style - The style of the terrarium is essential to your choice but is mostly dependent on your preference and the type of pet you plan on keeping. If your pet may pose as a threat to the general public, opting for a closed terrarium will be ideal.

Types Of Terrariums
Generally, there are two major types of terrariums; the open and closed terrariums. Each one will be discussed in the sections below.
Closed Style - The closed style of terrariums is simply a container that can be closed completely. They are considered safer, and they are more affordable. They feature a lid that leads to the build-up of moisture on the outer portion of the terrarium and works excellently for humidity-loving plants.
Open Style - The open terrarium is great for dry weather plants, and as such, it doesn't require regular watering. Some of these models are slightly expensive, and they are used more as decorative pieces than as habitats for animals.
Terrarium FAQ
Q: What is the best plant for a terrarium?
A: The best plants typically used in terrariums are foliage plants. Plants that grow slowly cab also be used. If you want to have plants such as ferns, and carnivorous plants, the best way to grow them is via a terrarium. Avoid fast-growing plants when making your terrarium.
Q: What soil is best for terrariums?
A: Houseplant, peat moss, and coco-coir are the best kinds of soil that can be used in creating a terrarium. These soil types are loved by a significant population of plants, apart from succulents that love to grow in a well-drained inorganic medium.

Q: Do you have to use activated charcoal in a terrarium?
A: No, it is not a compulsory need to have charcoal in your terrarium even though it does help to dispel all types of odor.
Q: How do you care for a closed terrarium?
A: Generally, terrariums are low maintenance things. However, there are some periodic checks and activities one can partake in to ensure that your terrarium thrives at all times.
Trim the leaves of your ferns when they're overgrowing.
Dispose of all yellow or brown leaves from within your terrarium, as these items may be diseased or infected by pests.
Take off the lid from your closed terrarium once in a while and allow fresh air to move through your terrarium.
Q: How do I know when to water my terrarium?
A: Watering terrariums can be done monthly, depending on the types of plants, nature of the soil and other factors. If you have an open terrarium, you can choose to water it every 3 to 6 weeks.
Q: Can I leave my terrarium outside?
A: Terrariums can receive sunlight directly, indirectly or they can make use of artificial light. If you decide to leave you terrarium outside, be sure to take off its lid to prevent the internal environment from becoming too hot.