Best Terrariums In 2022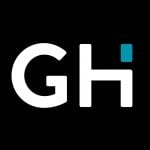 This product guide was written by GearHungry Staff
Last Updated
May 10, 2019
GearHungry Staff
GearHungry Staff posts are a compilation of work by various members of our editorial team. We update old articles regularly to provide you the most current information. You can learn more about our staff
here
.
GearHungry may earn a small commission from affiliate links in this article.
Learn more
Our reptile friends certainly deserve the best when concerning their habitat. And as a reptile pet owner, it is imperative to keep their comfort at the forefront always, such that they're provided with homes that offer them enough space to move and rest. Typically, several factors must be taken into consideration before a final decision is made when it comes to providing reptiles with the best accommodation conditions. They include you knowing your pet and its needs, as well as the type of environment it requires to thrive adequately. Below are ten of the best terrariums for reptile owners, with each of them having all the required features that ensure your reptile remains calm and happy at all times.
The Best Terrarium
Exo Terra Allglass Terrarium




With over 4,00 species of amphibians around the world, entities such as terrarium containers have become necessities as they help us keep these reptiles in a comfortable and climatic space that mimics their natural environment. The Exo Terra All Glass Terrarium stands out as the best choice among the lot for various reasons. This glass product meets all the needs of hobbyists and also meets the living standards required by your reptile. It is one of the many models created by exo terra, a company that specializes in the creation of different, state-of-the-art terrariums, some of which include the aquarium type, tropical terrarium, and the desert terrarium. 
The exo terra natural glass terrarium features a patented window design that offers the best ventilation to your pets. It also comes with a waterproof bottom and a raised bottom frame that enables you to make use of a substrate heater with ease. There is no escape of your pet with this terrarium, and this is thanks to the unit's escape-proof dual door design. Besides all these essential features, this succulent terrarium from Exo Terra comes with a natural background that mimics the natural environment of any reptile and amphibian. It is the ideal reptile and amphibian housing unit made by the finest herpetologists in Europe. Make sure you also check our guide to the best plant stands.
Key Features:
Patented front window ventilation
Raised bottom frame
Escape-proof dual doors lock
Closable inlets for wires
Specification:
Brand

Exo Terra

Model

PT2607

Weight

1 pounds
Watertight design
Specially designed feeding ports
Metal screen top
Not suitable for large reptiles
Lamps quality could be better
Pack of 3 Hanging Air Plant Terrarium

Most Terrarians have their home in the tropics and having one as pet usually requires mimicking their natural living conditions of South America or Australia. So, for maximum comfort, there is no better product than a hanging terrarium. This Pack Of Three Hanging Plant Terrarium makes its way into our list of recommendations based on may positive reviews from users all across the globe. Featuring three distinctly designed pieces of glass air plant pots, this product is a 10cm diameter terrarium that is made from a high boron glass. It can be filled with plant accessories such as air plants and stones and makes for a great decorative feature in your home, office and even your garden. Get ready to receive endless compliments on your little, beautiful terrariums and enjoy a great conversation based on their magnificence.
The pack of 3 hanging terrarium plants are durable thanks to the glass material used, and they are more economical options for many people. We recommend this product for those who love to grow plants such as ferns and for those looking to add a little more funk into their home or office décor.
Key Features:
Three pieces of glass air plant pots
Material: High boron silicon glass
10 cm diameters
Fill the glass hanging plant pot with small plant accessories
Specification:
Brand

Fashionstorm

Weight

6.4 ounces
High-quality filtration system
Easy to accessorize
Easy to put together
Lamps quality could be better
Not suitable for large reptiles
Lack of warranty



Enjoy the benefits of this complete succulent planter kit. This is a complete terrarium kit that works well as a cactus container when needed. It requires the inclusion of a fresh plant and is another economical option for potential buyers. This product doesn't only house plants, and it also offers its users a relaxing view which can help them calm down and reduce their stress levels. It is excellent for use as a decoration item in your office or home and can also be used as a child activity set.
Developed in the USA, the Complete Terrarium Kit features an instruction manual and handmade soil that is ideal for plants such as cactus and succulents. It is one of the terrariums that make use of activated charcoal which does a great job of getting rid of all toxins in your soil. Some of the ingredients it features include polished river rock for aesthetics, sheet moss, washed pea gravel and the organic soil mix. Don't forget to alco check our best indoor herb garden kits review.
Key Features:
Polished river rock
Washed pea gravel
Organic soil mix
Activated charcoal
Specification:
Brand

TerraGreen Creations

Weight

1.9 pounds
Two reflective lights
Humidity and temperature barometer
Fresh air screen cover
Lack of warranty
Lamps quality could be better
Not suitable for large reptiles
Exo Terra Glass Natural Terrarium Nano

Reptiles bring a touch of primeval times into the living room. No animal of the domestic fauna offers such a variety of colors and behaviors. For the comfort of your reptile friend, there is a second product from Exo Terra terrarium plants making waves in the market and among customers. It is Exo Terra Terrarium Nano. The Nano has similar features with other terrariums from Exo Terra, some of which include a raised bottom frame, a patented window, wire inlets and escape-proof doors that prevent any amphibian or reptile from escaping. The difference between the Nano terrariums and other terrariums from Exo Terra is in their doors. Whereas the typical terrarium features a dual door, this Nano product due to its small size features a single door. Just like its counterparts; however, the Nano terrarium makes use of the same color of the natural background that depicts waterfalls, water dishes, and heat wave rocks, among others. This is the most durable units on the market and the most robust, with an environment that is extremely easy to adjust to and live in.
Key Features:
Glass terrarium for reptiles or amphibians
Patented front window ventilation
Raised bottom frame
Escape-proof door locks
Specification:
Brand

Exo Terra

Model

PT2601A1

Weight

7.4 pounds
Built-in latch
Easy to clean and assemble
The top screen allows superior ventilation
Some would prefer a stainless steel cover
Lack of warranty
Not suitable for large reptiles
NCYP Brass Glass Geometric Terrarium

If you need a little more style along with your terrarium, the best option for you is the NCYP Geometric Terrarium. This is a brass glass terrarium, designed with inspiration from a pentagon. Its geometric form adds more style and class to its design and makes it more decorative in your home or office. It is well suited to hold plants and other objects and makes for a great birthday, wedding, housewarming, gift for family and friends. It accommodates most types of small plants, but it can also be used ideally for other decorative objects without any issues.
A single purchase provides the user with a geometric terrarium and a decorative owl. It features an easy to access opening that enables you to place items with ease and is made from ultra-clear sodium calcium glass. We recommend the geometric terrariums for your patio and your home thanks to its eye-catching style. We also believe that plants kept in such a terrarium are relatively easy to maintain and this notion is backed strongly by existing users who adore their pentagon shaped terrarium. Our guide to the best potting benches offers more great products so check it out.
Key Features:
Ideal size for plants with easy maintenance
Excellent as a housewarming or gift
It is made of ultra-clear sodium calcium glass
Easy-to-access opening for placing items inside
Specification:
Brand

NCYP

Model

20161109004owl

Weight

9.1 ounces
Stainless steel cover
Easy to clean
Dual front doors
Accessories are not included
Lack of warranty
Not suitable for large reptiles
Mkono Clear Glass Hanging Plant Terrarium




The Mkono Hanging Plant Terrarium is another specially designed terrarium that is widely used across the globe for office and home decoration. It is used not only to hold plants but to accommodate decorative items and acts as a tea light or candleholder. The modern design of this terrarium makes it extremely versatile which ultimately makes it an excellent investment for many. You can place this terrarium anywhere within your home, and it'll fit right in. It can be used in your bedroom, living area, coffee room or the dining room to add a touch of elegance.
The Mkono Terrarium is built by professionals using high quality, high borosilicate glass. These terrariums are known to be durable and robust, with high resistance to drought and corrosion. Make use of the water-saving, light previous unit and experience beauty like no other. 
Key Features:
Black metal stand tabletop display
Potted stand for air plants
S-shape
2 globes
Specification:
Brand

Mkono

Weight

1.8 pounds
It has a waterproof bottom
Durable and safe lock
Comes with a decorative background
Not suitable for large reptiles
Accessories are not included
Lack of warranty

Another product we love is the Deco Plant terrarium. This product is a sphere-shaped glass terrarium made for use by air plants and succulent plants. It is a decorative terrarium; thus it features a beautiful gold brass accent which also makes it ideal as a gift for loved ones. The Deco Glass Terrarium brings life to any space it is placed within. It brings in several compliments from visitors while helping you grow your favorite microgreens, cacti, succulents and many more. The Deco group has found a way to merge the functionality of its products with its beauty to create a multipurpose product that appeals to many. They also ensure that the cost of their terrariums is affordable to as many budgets as possible, and this has dramatically increased their sales base.
Key Features:
Succulent & air plant greenhouse
Beautiful gold brass accent
Great for growing microgreens
Great gift and great for small places
Specification:
Brand

Deco

Model

DCO-TER-059

Weight

1 pounds
It has a waterproof bottom
It has a reliable lock
Raised bottom frame
Small dimension
Not suitable for large reptiles
Accessories are not included
Teardrop Plant Terrariums from Glass Home Gardens

The Teardrop Plant Terrarium is a hanging terrarium that has changed the design standards of terrariums around the world. This is a unit with a difference. It features three small groups, each having a 3-inch diameter with the ability to accommodate air plants such as tillandsia. It is made of clear glass and comes in an orb shape to allow for a full spectrum of light. It can be used decoratively and can also be used to keep children engaged, provided it is used with supervision.
The Teardrop hanging terrarium comes with a guide to air plants as a bonus item for cherished customers. If you want to create a little garden scene in your office or patio, this is the best model for you.
Key Features:
Great for air plants
Fantastic for crafting hanging garden scenes
Perfect for children's art projects
Bright glass orb for full spectrum light
Specification:
Brand

Glass Home Gardens

Model

GL_HNG_TD_3PK_5IN

Weight

12 ounces
Treated with a biodegradable enzyme
It is odor fighting
It comes with accessories
Lack of warranty
Not suitable for large reptiles
Accessories are not included
Glass Terrarium, Succulent & Air Plant




The D'Eco Home Décor terrarium is the best terrarium designed for all your plants. It acts as an air plant greenhouse and also as a decorative feature for all your interior spaces. This product features the use of a gold brass accent which helps create a lush focal point for your office and home. It is a modern geodesic unit designed as the ideal gift for any birthday, housewarming or wedding and it is well suited for the growth of succulents, micro-greens, cacti, air plants, moss and many more. Our team recommends this terrarium because of its level of durability, beautiful nature and excellent function as a plant greenhouse.
Key Features:
Diamond Hanging Glass Terrarium
Beautiful gold brass accent and great ventilation
Compact enough for small places. 
Plants not included
Specification:
Brand

Deco

Weight

1.06 pounds
Waterproof base
Sturdy and durable
Comes with accessories
Lack of warranty
Not suitable for large reptiles
Accessories are not included

Our final terrarium product but certainly one of the best terrarium is a Pack of six glass planters. One terrarium is perfect, but imagine having six for an incredibly low price; that's an excellent investment. These glass planters are designed to hang. They feature glass containers with nails that enable you to hang them with ease. Each glass ball features a diameter of 4.7 inches with a hole that makes the hanging process even more comfortable. You can grow your air plants, succulents, and water plants within this plant container quickly without any issues. It comes wrapped in foam and placed in a box since it is extra fragile.
Key Features:
Six hanging planters with nails
Size: 4.7-inch diameter
Comes with holes on the back
Perfect container for your air plants
Waterproof base
Gradual temperature for your pet
Easy to assemble
No accessories included
Lack of warranty
Not suitable for large reptiles
Terrarium Buying Guide & FAQ
How We Chose Our Selection Of The Best Terrarium
Price - During the selection process for the best terrariums, our team of experts considered the rates of models on the market in relation to the different budgets of our readers. This led them to invent a list with a wide range of products which many people can afford. These products are those that offer readers excessive value for money thanks to their durability and high functionality.

Quality - The level of quality for terrariums is mostly identified in its construction as well as the type of material used in manufacturing it. Our list of recommendations contains only the best of the best and as such, users and potential users are assured that it can withstand all pressures that come with regular usage.
Reviews - All forms of feedback from existing users of the selected terrariums were taken into consideration, and this helped the team further streamline their list of recommendations. The reviews offered both pros and cons which gave us the best reflection of each product.
Features To Look For In The Best Terrarium
Every reptile deserves a great home, whether it is a snake, lizard or frog. As a reptile owner, it is imperative that you make sure the home of your pet features the optimum conditions in which they can thrive. In the following subsections, we analyze some of the vital elements that pet owners need to consider when selecting a terrarium for their pets.
Maintenance - Depending on your timelines and the level of activity you engage in daily, you will want to opt for a terrarium with a specific maintenance schedule. Some models do not require daily maintenance techniques such as watering, while others need constant attention. Also, the type of terrarium you opt for can determine that maintenance you will require.
Size - The size of your terrarium should take into account the size of your pet. It must be big enough to allow smooth movement of your reptile around and wide enough to ensure the ultimate comfort of your snake or lizard. Terrariums come in a variety of sizes, making a choice easier for pet owners.
Style - The style of the terrarium is essential to your choice but is mostly dependent on your preference and the type of pet you plan on keeping. If your pet may pose as a threat to the general public, opting for a closed terrarium will be ideal.

Types Of Terrariums
Generally, there are two major types of terrariums; the open and closed terrariums. Each one will be discussed in the sections below.
Closed Style - The closed style of terrariums is simply a container that can be closed completely. They are considered safer, and they are more affordable. They feature a lid that leads to the build-up of moisture on the outer portion of the terrarium and works excellently for humidity-loving plants.
Open Style - The open terrarium is great for dry weather plants, and as such, it doesn't require regular watering. Some of these models are slightly expensive, and they are used more as decorative pieces than as habitats for animals.
Terrarium FAQ
Q: What is the best plant for a terrarium?
A: The best plants typically used in terrariums are foliage plants. Plants that grow slowly cab also be used. If you want to have plants such as ferns, and carnivorous plants, the best way to grow them is via a terrarium. Avoid fast-growing plants when making your terrarium.
Q: What soil is best for terrariums?
A: Houseplant, peat moss, and coco-coir are the best kinds of soil that can be used in creating a terrarium. These soil types are loved by a significant population of plants, apart from succulents that love to grow in a well-drained inorganic medium.

Q: Do you have to use activated charcoal in a terrarium?
A: No, it is not a compulsory need to have charcoal in your terrarium even though it does help to dispel all types of odor.
Q: How do you care for a closed terrarium?
A: Generally, terrariums are low maintenance things. However, there are some periodic checks and activities one can partake in to ensure that your terrarium thrives at all times.
Trim the leaves of your ferns when they're overgrowing.
Dispose of all yellow or brown leaves from within your terrarium, as these items may be diseased or infected by pests.
Take off the lid from your closed terrarium once in a while and allow fresh air to move through your terrarium.
Q: How do I know when to water my terrarium?
A: Watering terrariums can be done monthly, depending on the types of plants, nature of the soil and other factors. If you have an open terrarium, you can choose to water it every 3 to 6 weeks.
Q: Can I leave my terrarium outside?
A: Terrariums can receive sunlight directly, indirectly or they can make use of artificial light. If you decide to leave you terrarium outside, be sure to take off its lid to prevent the internal environment from becoming too hot.
Sign Up Now
GET THE VERY BEST OF GEARHUNGRY STRAIGHT TO YOUR INBOX