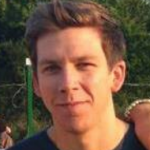 If you want to play like Federer or Djokovic, you're going to need the right tennis racket. The problem is, the world of tennis rackets can get a bit confusing. You have to consider your body type, style of play, and skill level before you start shopping around. Beginner and intermediate tennis players often buy the wrong type of racket, which can end up in a lack of progress or, worse, injury. Getting the right racket, however, can make a huge difference to your game.
In this article, we've selected the ten best tennis rackets from complete beginner rackets to professional standard rackets. We've also created a buyer's guide and FAQ section below to help answer your questions and guide you in the direction of the perfect racket.
The Best Tennis Racket
Tennis Racket Buying Guide & FAQ
We've not just provided a list of the best tennis rackets, we also want to show you how we made our decisions. This is important because it will help you make an informed choice when it comes to buying a racket.
How We Chose Our Selection Of Tennis Rackets
Price – How much you want to spend on your tennis racket is going to depend on your budget and how serious you are about the sport. If you're just starting out as a tennis player, you don't need to spend hundreds of dollars on the best racket in the business. However, it's definitely true that the more you spend, the better racket you'll get. Tennis racket manufacturers use the best materials and technology in their high-end rackets. This will make the racket lighter, more powerful, and more durable. In the list above, we've selected rackets from all price points from the cheapest to the most expensive.
Reviews – Reviews are an excellent way of finding out how good a racket is. The company can provide an amazing product description and lots of technical details, but ultimately the racket needs to be tested on the court. We focus on two types of reviews when we're selecting products for our buying guides. First, we scoured the internet for professional reviews by tennis experts. These reviewers have tried every racket in the business and will be able to point out the technical pros and cons of each racket, giving us the opportunity to find out which ones are the best. Then, we look at customer reviews. These might not be the most detailed and technical reviews, they are always honest. We will be able to see potential problems with the racket and find out how amateur tennis players respond to them.
Brand – In a popular sport like tennis, brands are very important. The most famous brands – Wilson, Head, Babolat, etc. – have been making the best tennis rackets for years. Because of this, they have the best product development teams and are constantly improving their rackets. Sometimes new brands come along that can compete with the established companies, but in general, it is best to trust the brands you know.

Features To Look For In Tennis Rackets
Style of Play – For new tennis players, this isn't so important. You won't know what your style of play is yet and therefore need a racket that can do everything. For the more experienced tennis player, it is important to buy a racket that reflects your style. There are four main styles of play: aggressive baseliner, serve and volleyer, counterpuncher, and all-court. Knowing your style will help you look for the characteristics you need from your racket. For example, a serve and volleyer will want a racket that can produce a lot of power.
Strings – Again, this is only really important for experienced players. The thinner your tennis strings the more spin you will be able to achieve on your shots. However, thicker strings are more durable. Generally, the better player you are the thinner strings you will want.
Grip Size – Selecting the right grip size isn't just important for performance and comfort, it will also help you avoid injury. Here is how you measure your hand for the right grip size: Look at the palm of your hands, there will be two horizontal lines running across your palm. Measure from the bottom horizontal line to the top of your ring finger. You should get a measurement between 4 inches and 4 ⅝ inches. This is the correct grip size for your racket. If you are having trouble following these instructions, go to a local tennis shop or club and ask for their help.
Weight – There is a common misconception that lighter rackets are better. In fact, the best tennis players in the world use heavier rackets so that they can achieve more power in their shots. It's best to start out with a lighter racket that feels comfortable when playing multiple sets. If you feel like you need more power or stability, you can add weight later on.
Durability – If you're spending a lot of money on a racket, you want to know that it's going to last. Of course, you should make sure it has a protective cover and avoid throwing it if you lose a crucial point – you're not John McEnroe. All of the rackets on this list are durable if you look after them correctly.

Tennis Racket FAQ
Q: How do I choose a tennis racket?
A: When you're choosing a tennis racket, you need to take a lot of things into consideration like budget, your weight, skill level, style of play, and more. If you are just getting into tennis, choose a lightweight racket that is suitable for all styles of play. If you're more experienced, look for a racket that is specifically suited to your style of play as well as your measurements and weight. It's often useful to demo a few different rackets so that you have a reference point when choosing.
Q: What grip size is best for tennis?
A: Your grip size is determined by the size of your hand. To work out the correct grip size for you:
Look at the palm of your hands, there will be two horizontal lines running across your palm. Measure from the bottom horizontal line to the top of your ring finger. You should get a measurement between 4 inches and 4 ⅝ inches. There are instructional videos on YouTube if you get stuck or don't get the correct measurement. Alternatively, you could ask at a local tennis shop or club.

Q: What weight tennis racquet should I use?
A: The weight of your tennis racket depends on your strength and skill level. Professional tennis players often play with heavier rackets to give themselves more power. There is no hard and fast rule for choosing the right weight tennis racket. Just make sure it is comfortable for a full game, you can always add weight to it later.
Q: How often should tennis rackets be restrung?
A: A general rule amongst tennis players is that you should replace your strings as many times per year as you play per week. For example, if you play tennis three times per week, you should place the strings three times a year.