Best Tennis Rackets In 2022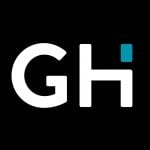 This product guide was written by GearHungry Staff
Last Updated
February 20, 2019
GearHungry Staff
GearHungry Staff posts are a compilation of work by various members of our editorial team. We update old articles regularly to provide you the most current information. You can learn more about our staff
here
.
GearHungry may earn a small commission from affiliate links in this article.
Learn more
If you want to play like Federer or Djokovic, you're going to need the right tennis racket. The problem is, the world of tennis rackets can get a bit confusing. You have to consider your body type, style of play, and skill level before you start shopping around. Beginner and intermediate tennis players often buy the wrong type of racket, which can end up in a lack of progress or, worse, injury. Getting the right racket, however, can make a huge difference to your game.
In this article, we've selected the ten best tennis rackets from complete beginner rackets to professional standard rackets. We've also created a buyer's guide and FAQ section below to help answer your questions and guide you in the direction of the perfect racket.
The Best Tennis Racket
Wilson Tour Slam Lite Tennis Racket
This is the "lite" version of the Wilson Tour Slam racket. We've selected it to be our Best Value product this week because it's even cheaper than the Wilson Tour Slam. At less than $20, it has to be one of the cheapest tennis rackets on the market. You really aren't going to find anything cheaper that is worth having.
Like the normal Tour Slam racket, it has an oversized head, perfect for beginners. It also has a long frame and Wilson's Stop Shock sleeves which soak up the vibration from each shot and make it a really easy racket to play with. Interestingly, despite the name, it actually weighs the same as the standard version – 10.3 ounces. That means it's still a really lightweight racket and you shouldn't encounter any problems from it being too heavy.
Key Features:
Longer main strings for explosive power and stability
Oversized head perfect for beginners
Stop shock sleeve for improved comfort
Power string bridge for stability
Aluminum construction is lightweight and easy to handle
Specification:
Brand

Wilson

Model

55065

Weight

11.2 ounces
One of the cheapest rackets on the market, from a well-respected brand.
Great for beginners.
If you get into the sport you will quickly want to upgrade to a better racket.
Not suitable for intermediate or advanced tennis players.
HEAD Ti.S6 Strung Tennis Racquet
The Head Ti.S6 is definitely a step up from the Wilson racket we chose as our Best Choice. In terms of price, you're looking at nearly double the investment, but you get some extra technology that is perfect for an all-court player. Despite the higher price tag, this is still a beginner's racket. It has an even bigger head at 115 square inches, making it one of the most forgiving rackets on the market. That also means that most of the weight is at the head of the racket instead of it being equally distributed.
Like the Wilson Tour Slam, it's also longer than a lot of advanced rackets. This gives you more reach and power, which is perfect for beginners. It will suit most styles of play but is especially suited to all-court players with compact to medium strokes that use a lot of spin on their shots. Instead of the aluminum alloy used in the Wilson, this racket uses an ultra-strong titanium weave that provides extra stability in the racket. It manages to keep the weight down to an impressive 8 ounces, whilst still maintaining a stiff construction and providing power in the shots.
Key Features:
Durable titanium and graphite alloy frame
Oversized head at 115-inches
Ideal for beginners through to intermediate players
Head heavy balance ensures stability and precision
Easy to control and highly durable construction
Specification:
Brand

HEAD

Model

236005-4.25

Weight

2 pounds
For slightly more advanced beginners, perfect for a player moving up to intermediate level.
Oversized head makes it very forgiving.
Some reports of strings breaking after a few uses.
HEAD Speed Kids Tennis Racquet
This Head Speed Kids Tennis Racket is ideal for children aged two to eight years old and comes in a range of contemporary colors they'll love. It's also available in various lengths from 19-25 inches and is perfect for beginners to the game. It's a lightweight racket so easy to manage with plenty of flexibility and maneuverability. However, the durable aluminum construction is designed to last and will certainly be going strong way after your child has outgrown its use.
It is uniquely designed with a head that actively reduces vibration for a more stable and responsive result. With a 3.75-inch grip and a head size of 107-inches, this is a great racket to help them gain confidence as they find their feet on the court. Lightweight, durable, and responsive, it is an excellent choice.
Key Features:
Aluminum construction is lightweight and durable
Perfect rackets for kids aged up to 8 years old
Lightly balanced head reduced vibration
Stable and responsive results when hitting the ball
Available in a range of sizes from 19 to 25-inches
Specification:
Brand

HEAD

Model

234267

Weight

8 ounces
Wilson Federer 4 3/8 Tennis Racket
Almost every young tennis player in the world wants to play like Roger Federer. He is what Pele is to soccer, Muhammed Ali is to boxing, and Michael Jordan is to basketball. At the ripe old age (for a tennis player anyway) of 37, he is still one of the best in the world and still winning titles. So surely the Wilson Federer Tennis Racket is the racket of choice for tennis fanatics.
This is his beginner's signature racket, but it's worth mentioning that it's not the racket he uses. His other signature racket cost in the region of $200 and it's much more advanced. This is simply a racket that he has put his name to. So, is it any good?
Well, like all beginner rackets, it's basic. It has a large 110-inch head, which makes it easy to play with. Plus, it's very lightweight, sturdy and well-balanced – the volcanic frame technology gives it a super strong feel without adding to the weight. Like the Wilson Tour Slam, it has Stop Shock pads to prevent added vibration and give you more control over your shots. Make sure you wear comfortable tennis shoes and with this racket you will be playing like a pro in no time.
Key Features:
Volcanic frame technology
110 square inch head
16×9 string pattern
Power strings
You can pretend to be Roger Federer, which might even make you play better.
It's an excellent all-court beginner tennis racket.
It doesn't come with a cover.
Some bad reviews on Amazon with complaints ranging from rackets warping to rackets arriving strung incorrectly.
Wilson Energy XL Tennis Racket
The Wilson Energy XL Tennis Racket is the last beginner's racket to feature in our list. It's similar in design to the other beginner Wilson rackets but is larger and more suited to taller and heavier players. Having said that, it has a similar oversized head to the other Wilson rackets at 112 square inches, but the frame is slightly longer. This works together to give you extra reach and power in your shots, whilst still giving you plenty of room for error in your shot.
It features Wilson's V-matrix technology, which gives the strings a larger sweet spot. So even if you hit your shot with the wrong part of the racket, it will still have plenty of power and accuracy. It has an AirLite alloy frame, similar to the Wilson Tour Slam racket that we featured as our best choice. Wilson makes a whole range of excellent beginner tennis racquet, to choose between them it's worth trialing a few before you buy.
Key Features:
AirLite alloy frame
Oversized 112 square inch head
Power strings
16×9 string pattern
Specification:
Brand

Wilson

Model

WRT31160U3

Weight

14.1 ounces
Very affordable
Oversized head and length of racket makes it perfect for beginners
If you get into the sport you will quickly want to upgrade to a better racket.
Babolat 2018 Pure Drive Tennis Racquet
We had to choose the Babolat 2018 Pure Drive as our premium product. Not only is it the most expensive product on this list, but it's also probably the best tennis racquet for advanced players that money can buy. This racket is the latest in the Babolat Pure Drive range, which has become one of the best-selling ranges of all time. They are constantly pushing the technology forward and this has to be one of the most advanced tennis rackets ever made.
It has amazing frame technology that makes it super strong but also very absorbent at the same time. The frame is also designed to stop itself from twisting when you make off-center hits. It has a 100 square inch head and is 27 inches long, making it very similar to the other Babolat rackets we've featured. The main difference with this one is the amount of power you can get into your shots. Even the best players can find it difficult to handle.
Unfortunately, it doesn't have the same smart racket technology as the Pure Aero Play. You can get a smart version of this racket, but it costs nearly $400.
Key Features:
100 square inch head
Weighs 11.1 ounce
Cortex dampening system
Graphite construction
Specification:
Brand

Babolat

Weight

12.8 ounces
One of the best-advanced tennis rackets money can buy.
Can be too powerful for some players.
Doesn't come with the smart racket technology.
Wilson Tour Slam Adult Strung Tennis Racket
We've chosen the Wilson Tour Slam racket as our Best Choice product in this list. It might not be the most technologically advanced racket, but for beginner and casual tennis players, it's really hard to beat. If you play regularly and competitive tennis, you should be looking for a racket that is more specifically suited to your style of play and body shape.
So, what makes this racket so perfect for beginners? Firstly, it has a large head size (also known as an oversized head) at 112 square inches. When you consider that professional players use a head size of around 95-97 inches, you can see how much extra space you have to hit the ball. So, if you aren't completely accurate when you make contact with the ball, there's more room for error. The oversized head also gives you extra comfort when you hit the tennis ball with the wrong part of the strings.
It's got an AirLite alloy frame that's made from lightweight aluminum. As we've explained in more detail in the buyer's guide below, when you're starting out as a tennis player you want a lightweight racket. The heavier your racket, the more strength it takes to move it and the higher the risk of injury.
On top of that, it has Wilson's Stop Shock pads that soak up a lot of the vibration when the ball hits the racket. This will give you more control over your shot and allow you to transfer more power. This racket is towards the bottom of the price range for tennis rackets, but you still get a whole lot of technology. It's powerful and comfortable enough for any tennis player new to the game, and because of the price, it's not too much of an investment if you want to upgrade when your game improves.
Key Features:
Lightweight aluminum frame
Oversized 112 square inch head
Stop Shock pads
16×9 string pattern
Specification:
Brand

Wilson

Model

WRT32230U4-Parent

Weight

12 ounces
Very affordable
Oversized head and length of racket makes it perfect for beginners
High-quality design and construction
If you get into the sport you will quickly want to upgrade to a better racket.
Tennis Racket Buying Guide & FAQ
We've not just provided a list of the best tennis rackets, we also want to show you how we made our decisions. This is important because it will help you make an informed choice when it comes to buying a racket.
How We Chose Our Selection Of Tennis Rackets
Brand - In a competitive and popular category like tennis rackets, there are plenty of well-known market-leading brands. Almost everyone, whether they're a fan of tennis or not, will no doubt be familiar with popular brands like Head, Wilson, and Babolat. These brands spend a lot of money in research and development, so it's always an excellent idea to check out what they have on offer.
Price - You can spend as little or as much as you want on a tennis racket and in the end, it will come down to what budget you have available. The advanced materials and technology used in the worlds best tennis rackets cost more money to develop. Generally speaking, the more budget you have at your disposal, the better quality and more durable the racket will be that you can invest in.
Reviews - There's no better way, save from trying out the racket yourself, of understanding the likely performance of a tennis racket than reading what other consumers have to say about their own experiences using it. Consumer reviews might not always be technically accurate, but they do provide an honest appraisal of any potential problems you would do well to avoid.

Features To Look For In Tennis Rackets
These are the key attributes that we recommend you first evaluate before making your final product selection.
Control - As you become more experienced, you will be the one wanting to control your racket as opposed to the other way round. Starting out, the larger surface area the head has and the heavier and stiffer the racket is, the easier it is for you to place your shot, no matter how poor your return might be. As your gameplay improves, it's all about you being able to expertly direct the ball and control your racket to deliver precisely placed shots. That's when a more flexible racket frame with smaller head size will be more appropriate.
Power - Starting out, you won't be able to generate as much physical power yourself. This is something that will increase over time, along with your technique. So consider purchasing a racket that can create that pace and speed for you. The more powerful rackets tend to have larger heads and stiffer frames and overall are longer.
Touch - How a racket feels when you swing, it is part of the nuance of playing a game of tennis. Ultimately you want the racket to feel like a natural extension of your arm so that you have ultimate control over all your shots and not the other way round.
Comfort - Comfort is most often associated with vibration or rather lack of it. Starting out, you will want to minimize shock so that you can play and place more precise shots. Heavier rackets enable this control and connectedness, better allowing the novice player to handle and absorb shock.
Stability - Do you require a racket that gives you confidence or one that delivers lots of responsiveness? The heavier a racket is, the more stable it will be, and the easier it will be to strike and return service with accuracy. As you become more experienced, stability becomes less important, and precision and placement take over.
Maneuverability - An easy to maneuver racket will feel lighter to hold and more natural to swing plus will provide faster response times when it comes to position and angling the direction of the head.

Tennis Racket FAQ
Q: How do I choose a tennis racket?
A: Besides your available budget, you also need to consider your skill level, style of play along with your weight and size. Starting out, it's best to go for a more generic and basic racket whereas you progress you should choose something optimized for your gameplay and tailored to your exact measurements.
Q: What grip size should I go for?
A: To determine the most suitable grip size, examine the size of your hand. Look at your palm and measure the length of the horizontal line running from your palm up to the start of your ring finger. That measurement is likely to be anywhere from 4 inches up to around 4 5/8 inches. If in doubt, head to your local sports store where an expert will be able to kit you out professionally.
Q: What weight tennis racquet should I go for?
A: It's not just about what feels best and is more comfortable to grip and swing. The weight of the racket you purchase will also affect the pace and control of your gameplay. As will the type of grip control you go for, the size of the head itself as well as the racket's overall length and width.
Generally speaking, lighter rackets of 255-270 grams are easier to control but provide less power. Mid-weight rackets of 280- 310 grams offer a nice balanced combination between both control and power. Whereas at the top end, heavier rackets weighing around 330 grams provide a great deal more energy and give the player a lot more control and dynamism.
Sign Up Now
GET THE VERY BEST OF GEARHUNGRY STRAIGHT TO YOUR INBOX