Last updated:
05 Jan 2021
20 Gifts for Chess Lovers in 2021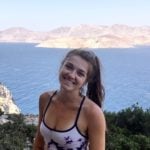 This product guide was written by Chloe Matthews
Published
December 30, 2020
Beyond the chessboard, the obsession for the game doesn't stop when the timer stops. Chess is an all-consuming game once you've taken the dive. Once you have a board and pieces, gifting to a chess aficionado isn't as easy as we thought. Some gift ideas you've probably never heard of; maybe your chess lover hasn't heard of them either. Some of the items break down chess to fundamentals for training, some are chess with bent rules, and some are humorous ways to poke good fun at your favorite chess lover. Home decor centered around Chess gives off a nerdy but chic vibe. We've dug around to find the best chess gifts and compiled them all into our comprehensive guide of gifts for chess lovers. Take a peek!
Gifts for Chess Lovers
The best!
Gear, gadgets & stuff for men
Straight to your inbox