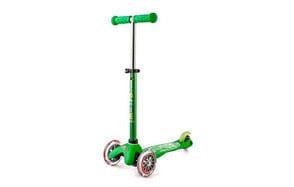 Micro Mini Deluxe Kick Scooter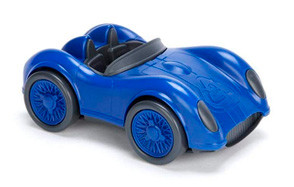 Green Toys Race Car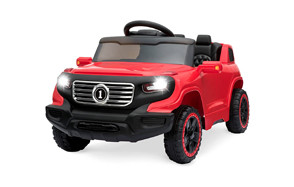 Best Choice Products 6V Ride-On Truck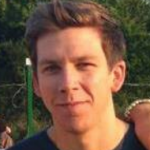 Toddlers and preschoolers are natural adventure seekers who always love to explore their surroundings, and usually by the age of four, their lives revolve around wild levels of imagination and endless curiosity. Playing with the right toys can benefit children by developing their appropriate talents, however, knowing which toy to get for a child may be difficult. That's why we've compiled a list of some of the best toys for 4-year olds we know they will love.
The Best Toys For 4 Year Old Boys
Toys For 4-Year-Old Boys Buying Guide
Children learn easily while they play. The preschool stage of every child requires parents and teachers to introduce children to basic language skills in addition to numbers and letters. Simple alphabet puzzles and high-tech electronic gadgets are some examples of educational toys that encourage this type of learning.
Toys also provide you with a chance to bond with your kid while he learns and has fun all at the same time. Having a playdate with your son helps you get more insight into how he thinks and also what he's exposed to outside of your home. Watching him as he builds up his Lego creator set or helping him build it is a sure way to strengthen your relationship.

Factors to Consider When Buying the Best Toys for 4-Year-Old Boys
In picking a gift for a 4-year-old, there are many factors one must consider to ensure that the child receives all other benefits, apart from that of having a fun experience.
Taste: The first factor is the taste of the child. Even though children have different tastes on a daily basis, they do have a few items they really love. The best way to figure out the preference of the child is to consult with their parents or to ask the child directly to find out about the common themes they love. For example, most boys are fans of cars, construction, and dinosaurs. Disney movies are also huge hits amongst boys and children in general.
Non-toxic: All toys made for children must be made from non-toxic materials such as plastics to ensure their safety. The design of metal toys must be such that the rate of real accidents is reduced. A toy is said to be durable if it's made with stronger materials such as wood and steel, whereas those made of plastic may not always last that long.
Budget: An important thing to also pay attention to is your relationship with the child. Depending on how well you know the child, your budget and choice of the toy can be affected. Being a grandparent or close relative, you're expected to have a fair idea of what the child likes and thus, you can get away with bigger toys and a huge budget.
Other Related Guides
Best Toys For 1 Year Old Boys
Best Toys For 2 Year Old Boys
Best Toys For 3 Year Old Boys
Best Toys For 5 Year Old Boys
Best Toys For 6 Year Old Boys
Best Toys For 7 Year Old Boys
Best Toys For 8 Year Old Boys
Best Toys For 9 Year Old Boys