Best Gifts & Toys for 4 Year Old Boys In 2022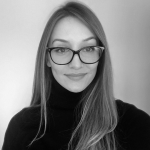 This product guide was written by Jovana Dosenovic
Last Updated
October 27, 2021
Jovana Dosenovic
Jovana is a writer and copy editor living with her lazy calico cat and thousands of (mostly unread) books. She has worked as a copywriter, fact-checker, QA analyst, and librarian, but this has been her favorite gig so far. A bit of a bookworm since she was tiny, she loves nothing more than curling up with a giant cup of coffee or tea and a good book. When not hunched over a keyboard or book, Jovana enjoys going on long walks, short hikes, and occasional camping trips. She also has an unfinished novel she'd like to publish one day. No, really.
GearHungry may earn a small commission from affiliate links in this article.
Learn more
At 4-years of age, kids are learning to explore the world around them and express their emotions, and they usually do this through play. That's why having enough playtime and the right toys is so important – aside from keeping them entertained, the best gifts & toys for 4-year-old boys will also help children develop their skills, including problem-solving, social and fine motor skills, as well as help spark their imagination.
But finding such toys – those that are both entertaining and educational – can be tricky. From LEGO kits to building toys to stuffed animals to toy cars – the options are truly endless! To help narrow down the options for you, we've rounded up some of the best toys for 4-year-olds on the market. Whether you're looking to inspire some creativity, encourage friendly competition, or help your boy develop some basic STEM skills, our list has got you covered.
Without further ado, here are the best high-quality toys for 4-year-olds that will keep young minds and bodies going while also keeping them happy and entertained.
The Best Toys
& Gifts

For 4 Year Old Boys
Gifts & Toys for 4 Year Old Boys Buying Guide
Why Trust Us
To give you the very best toys and gifts for 4-year-old boys, we've scoured the internet for top-rated products, making sure that each toy is a perfect combination of entertainment and educational value. We've also consulted with parents-members of our team who let us know which types of toys and games tend to keep their little boys occupied and engaged for hours. We also took time to make sure that every single product on our list is of excellent quality and made from kid-friendly materials.
Who This Is For
We created this gift guide for anyone looking for fantastic gifts for 4-year-olds! Whether you're a parent looking for the best toys that promote creative thinking, a grandparent searching for a cool gift for your grandson for this holiday season, or an aunt or uncle looking for more toys to spoil your favorite nephew, we've got you covered.
How We Picked
Narrowing down the thousands of toy options available on the market to what we consider to be the absolute best toys for four-year-old boys took lots of research and checking. We focused on the most reputable brands and products with the most positive reviews from buyers and made sure we included a wide selection of toys so every boy's needs and preferences - as well as every parent's budget - could be satisfied. We also talked at length with parents-members of our staff who gave us advice on what types of toys and games to focus on.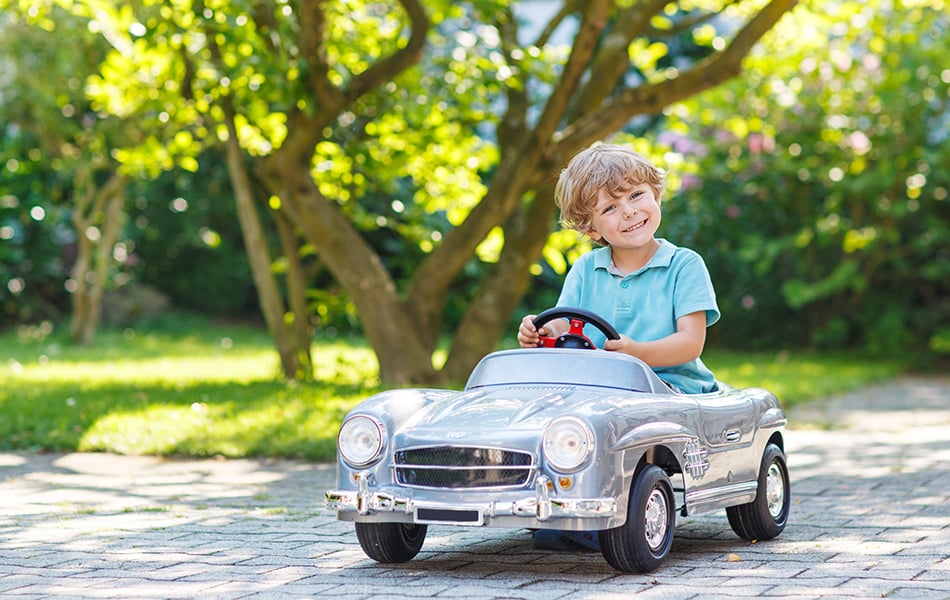 Features To Look For In Toys For 4-Year-Old Boys
Children learn while they play. During preschool, playtime is also a great opportunity to introduce kids to basic language skills, numbers, and letters. Educational toys, from simple alphabet puzzles to high-tech electronic gadgets, can encourage this type of learning.
Additionally, toys can help with your child's motor abilities, spatial awareness, problem-solving, and social skills. By working on hand-eye coordination and playing with others, your child can have fun while building critical life skills.
When choosing a toy for a 4-year-old, you will want to consider several factors to make sure you pick an age-appropriate gift.
Personal preference - If you are looking for ideas for gifts for 4-year-old boys, it's a good idea to first find out what the child enjoys. If you can, spend some time playing with them or ask them directly to get an idea of what they love. For example, many boys are fans of cars, construction, and dinosaurs. Favorite Disney movies or superheroes are often a hit for young boys as well.
Materials - It's essential that your child's toys are made from safe, non-toxic materials only. Also, some toys may be more durable if made from materials like wood or steel, whereas toys made of plastic are often less robust.
Budget - Consider your price range and the occasion. Perhaps splurge on a pricier item for your child's birthday, Christmas, Hannukah, and other gifting holidays. But remember, toys don't always need to be elaborate or expensive to bring joy to your child. What's important is to pick a toy (or two if you're buying for his imaginary friend as well!) that plays into the boy's interests.
Sources:
Fun Learning Ideas For 4-Year-Olds - Oxford Owl
Sign Up Now
GET THE VERY BEST OF GEARHUNGRY STRAIGHT TO YOUR INBOX