Best Kids Shower Heads In 2022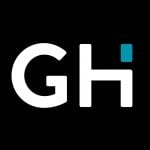 This product guide was written by GearHungry Staff
Last Updated
June 25, 2020
GearHungry Staff
GearHungry Staff posts are a compilation of work by various members of our editorial team. We update old articles regularly to provide you the most current information. You can learn more about our staff
here
.
GearHungry may earn a small commission from affiliate links in this article.
Learn more
Most parents find bathtime to be a hellish experience with their toddlers as kids tend to find showers to be uncomfortable; they don't like to stay put. The best kids shower heads spruce up their baths with fancy colors and relatable designs. They are vibrant, colorful, and playful, perfect for children who hate bathing regularly. We've gathered a few of the best shower heads for kids on the market to help turn frustrating bath time around.
The Best Kids Shower Head
Yookidoo Baby Bath Kids Shower Head

Anyone in the market for a reliable shower head will love what the Yookidoo Baby Bath Shower Head has to offer. The different colors and elephant water pump make this shower head an enjoyable addition to any shower. Maneuvering this shower head is simple, and the unit comes with two knobs to activate and control water flow and assure you'll be able to wash a child's hair and body without getting water in their eyes.
The Yookidoo Shower Head has developmental benefits for babies. It introduces sensory play from your baby's first days. The color contrast and movement can enhance their hand-eye coordination and improve visual focus skills. The unit is battery-operated and portable, with a gentle flow allowing toddlers to take control without soaking the bathroom. It is suitable for all kinds of baths, and it is easy to use.
This Yookidoo unit is not perfect. There's a tendency for water to slip into the battery compartment and could limit the functionality of a great deal. Some users have complained about being unable to open up the shower head to clean it out. Since bath toys tend to fill with mold, cleaning is a challenge.
Another issue is air can get inside the showerhead when you take it out of the water, affecting the operation of the unit.  In some cases, the showerhead might stop working until the air is released. For the fans of smart home technology, we have prepared our selection of the best smart shower heads, so check them out.
Key Features:
Easy to maneuver and operate
One-hand operation for better security
Long-lasting battery
Suitable for newborns, infants, and toddlers
Specification:
Brand

Yookidoo

Model

7290107721592

Weight

1.15 pounds
Skip Hop Baby Bath Kids Shower Head




The Skip Hop Baby Bath Shower Head comes in a starfish shape appealing to infants and toddlers. It's the best shower head for newborns to two-year-olds and made of safe plastic components that are non-toxic to kids. You might find some reviews of customers complaining about its durability, but we feel it boils down to usage and how you store the shower head after use.
The manufacturers included a handheld shower head sprayer so you can attach the shower head to an existing one for easy installation. With the added water diverter, you can move between the shower head and its handheld sprayer seamlessly. Besides the starfish design your child will love, this unit has a comfortable, gentle flow and a six-foot hose for convenience and mobility. You will be able to move the head around the tub and bathe your child without getting water in their eyes. For secure storage, it includes a hook you can use to hang it on an existing shower head or to the wall of your shower.
You get a diverter that allows you to switch between the handheld sprayer and the shower head seamlessly. Installation is easy, simply attach it to your current shower head, and you're good to go.
The Skip Hop Baby Bath Shower Head is above average; it has some notable drawbacks. The hose that comes with this unit is stiff, and the connector is flimsy, sometimes hindering usage.
Some users have complained about the shower head not allowing water to drain from the sprayer, causing potential mold build-up. You can soak it in bleach to remove mold, but you will have to do that regularly. That will be quite challenging if you're short on time.
Otherwise, it's perfect for newborns and toddlers to maneuver and hold. Since the pressure is adjustable, they won't have any issues with handling.
Key Features:
Easy to manipulate and use
Simple installation process
Provides a gentle stream for your baby's skin
Can be converted into a toy later on
Specification:
Brand

Skip Hop

Model

235626

Weight

13.6 ounces

Kaiying has developed a reputation for manufacturing quality kid's shower heads, producing a variety of bright colors and characters, including a duck, monkey, frog, and dolphin. This bright-green frog Kaiying Showerhead miniature-sized and fits small hands, making it a perfect handheld shower for toddlers and a great product to use if you're teaching your child to bathe themselves.
Kaiying has highlighted the safety of the materials, emphasizing it's both sturdy and gentle. The ABS plastic material is non-toxic and food-grade, so your child can play with the shower head as she sees fit. If you have a toddler that puts toys in her mouth, this shower head won't cause any harm. The handle is smooth and odorless, and the unit includes sturdy suction cups for mounting the shower wand on any bathroom surface or tub. A matching shower head holder provides handling, and a one and half meter hose boosts mobility.
This shower head has some interesting add-ons. These include perfect water pressure and easy installation; however, not all that glitters is gold. You might find it challenging to adjust the shower head's angle, and there have been complaints the shower head isn't steady in the holder. You will want to be careful when your child uses it to avoid it falling out unexpectedly.
Regardless of the issues, this product comes with a suction cup and perfect water pressure, and it comes with a 100% money-back guarantee. You either love it or send it back.
Key Features:
Easy to use
Cute design that draws kids in
Made with food-grade ABS material
Make bath time even more special
Specification:
Brand

KAIYING

Weight

1.18 pounds
Ginsey Industries My Own Shower Kids Shower Head




This Ginsey Industries My Own Shower Head comes with a fish-themed design and is a perfect option of creating memorable bathtimes with your child. It's one of the best budget shower heads available in the market. Designed with the safety and comfort of your toddler in mind, the shower head features a three-foot detachable hose and a patented connector/coupling valve used to connect your child's unit to the regular showerhead for convenience.
Since both are connected, you can still use your regular shower head without interfering with your child's business with the coupling value. Potentially an issue for shorter users who have trouble reaching, making the Ginsey shower head better off fixed in your child's bathroom. The shower head comes with an adjustable suction cup, which you can install on any bathroom surface. The suction cup and three-foot-long hose allow you to position the shower head in a way that accommodates your child's height. The unit produces gentle water pressure and a softer spray, ideal for toddlers who are scared of using the shower.
The major drawback to this product is the suction cups provided don't work on tile or ceramic bathroom surfaces. Placing the shower head will be a challenge for you if you don't have a smooth surface in your bathroom. You can try to wet the suction cup, or reviewers have suggested you could zip-tie the shower head to a shower caddy or buy a new suction cup to go with the product. It is a great product that children love regardless of the drawbacks. For other amazing products for your bathroom, check out our buying guide on the best rain shower heads.
Key Features:
Two showerhead characters for parents with two kids
Easy to store away and out of reach from the children
Made with non-toxic materials
Convenient to install and fun for kids
Specification:
Brand

Ginsey Industries

Model

4210

Weight

12 ounces
KAIYING Children's Handheld Kids Shower Head

The Kaiying Children Handheld Shower Head Dollie stands out from its competitors because of the different characters and vibrant colors included. It's the second product from the manufacturers on this list, and it's as impressive as the first. This pre-school shower head comes in a dolphin-themed design. It features suction cups you can use to place the shower wand mount in the tub or shower. You get a detachable hose for increased mobility, interaction, and convenience. This Kaiying unit has a simple, three to five-minute installation. Using the hose and water diverter, it becomes easy to switch between the kid's showerhead and the regular shower.
It's an excellent shower head, bath toy, and functions perfectly as a tool for playing interactive games with an infant in the bathtub. It helps develop coordination and to recognize shapes through visual stimulation. The fun dolphin character and miniature size can encourage your toddler to learn to bathe themselves and better identify different animals.
The gentle water pressure from the showerhead makes it ideal for children of all ages. However, this product appears to have significant issues. First is the hose included with the shower head isn't long enough, so your child will have to use it while nearby. For the restless child, this might be a bit challenging.
Some customers complained about the product leaking water. It won't be much of a problem but makes the shower head a questionable choice for someone trying to save water. No one wants to rack up utility bills. Our buying guide on the best dual shower heads features some more products like this, so make sure to check them out.
Key Features:
Robust suction system for easy installation
Great for young kids, infants, and toddlers
Convenient to store
100% money-back guarantee
Specification:
Brand

KAIYING

Weight

1.14 pounds
Waterpik Safari Spray Elephant Kid's Shower Head




The Waterpik Safari Spray Elephant Kid's Shower Head has goodies in the trunk. It's one of the best kid's showerheads, and children rightfully adore it. Besides the functionality and design, we're fans of the manufacturer, Water Pik. The personal and oral health company has existed since 1962 and is best known for manufacturing and commercializing durable water flossers and pulsating shower heads.
This shower head is an adjustable, light gray elephant head. The standout feature is the 18-inch flex-neck allowing the shower head closer to the body, giving your toddler more room for interaction. The Waterpik shower head is easy to install, and it looks gorgeous in a child's bathroom. You can connect the shower head to any standard shower arm, and the flexible neck will help you adjust its height from tall to small, depending on your child's size.
This shower head features three different sprays that produce a gentle stream of water for kids. You can turn it into a rainforest shower, a tropical mist, or a combination of both. The rainforest-themed spray settings make bathtime exciting for kids. We adore this WaterPik unit for its ability to incorporate learning while showering.
The Waterpik shower head features other impressive perks. These include gentle water pressure, easy installation, and an adjustable height.
There are some issues; customers have torched the product for not being user-friendly. Most parents try to get shower heads their children can use. This one takes some getting used to, and parents will have to operate it on your child's behalf to prevent any damage done to it.
The shower head doesn't appear to be sturdy. Several customers have complained about the product breaking off or suffering some other form of damage quickly. It is likely an adjustment problem, as kids tend to apply too much force. You should be able to avoid damage by being careful.
Regardless of these issues, this is a reliable product. It has a creative design children will love, and you can't beat its ability to save water. To make bathtime more pleasant for your little one, play some fun music on one of these top shower speakers.
Key Features:
Three rainforest-themed spray settings
2-gallons-per-minute water flow rate
Adjustable 18-inch flex-neck hose
WaterSense-certified shower head
Specification:
Brand

Waterpik

Model

KSH-306T

Weight

1.44 pounds
Barbuzzo Funwares Wash n' Roar T-Rex Shower Head

The Wash n' Roar T-Rex Shower Head comes in a vibrant lime green color with a build modeled after the Tyrannosaurus Rex skull. If your kids are crazy about Jurassic park, this will have them thrilled. Immerse them in a dino bath and watch them fall in love with the showers. The T-Rex shower head is a decorative piece, and the head is a great way to interest your child in science.
T-Rex is suitable for both handheld and fixed showers—more versatility than you'll find with its competitors. It works with all standard U.S. shower heads, so compatibility isn't an issue. This shower head has nine jets, each a consistent speed, with a water pressure of 1.8 gallons per minute. The shower head falls within the California water-saving standard, saving you in utility bills. It's a durable unit of high-quality plastic material.
Installing the unit is relatively easy. The shower head comes with an instruction manual, and if you're hands-on, you can install the unit using a wrench and a Teflon tape.
Many users find the shower head easily attaches to the end of a handheld sprayer, instead of attaching it to a fixed showerhead. This installation method makes the shower head more kid-friendly, providing an opportunity for your child to splash around in the bathroom.
We love this T-Rex shower head as it takes bathtime to a whole new level. One drawback with this product is it's not adjustable, an issue easily fixed with an additional swivel adapter.
Some users have complained about the water intensity and felt the pressure could be too much for toddlers. While the shower head does help to save water, it also has significant pressure. We think this shower head might be too strong on kids with sensitive skin or toddlers that are just getting the hang of bathing on their own. Despite the flaws, the T-Rex head is a high-quality one your kids will love. To keep the bathroom spotless, make sure to choose one of these top shower squeegees.
Key Features:
Water-saving shower head
1.8-gallons-per-minute water flow rate
Modeled after real T-Rex skull
Includes Teflon tape
Specification:
Brand

Funwares

Model

UTU3GI0124

Weight

4.2 ounces
Sign Up Now
GET THE VERY BEST OF GEARHUNGRY STRAIGHT TO YOUR INBOX