Best Tool Belts in 2022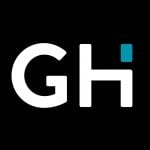 This product guide was written by GearHungry Staff
Last Updated
July 16, 2018
GearHungry Staff
GearHungry Staff posts are a compilation of work by various members of our editorial team. We update old articles regularly to provide you the most current information. You can learn more about our staff
here
.
GearHungry may earn a small commission from affiliate links in this article.
Learn more
Your mechanical wingman, the carpenter's companion, the quintessential component to the engineer's ensemble: tool belts. They've been around for ages, but nobody ever talks about how in-depth they can be. We're about to break down the most intricate parts, and throw some hard science down on the table. From materials to waist size, brand to the build, there's always more than meets the eye. We're going to focus more on the function, and less on the flair of these ultra functional necessities. Designate a new spot in the shed or garage for your favorite pick from this list.
The Best Tool Belt
Dewalt 20-Pocket Pro Apron Tool Belt
One of the ultimate kings of the tool scene, the largest drill manufacturer in America: Dewalt. There isn't anything about the brand that we don't personally love, and this tool belt is a shining testament to their excellence. First off, you get Yoke-style suspenders to hoist this over your shoulders, while padded chest pieces keep you comfortable throughout the day.
It's all about the capacity: you get twenty small pockets, as well as nine primary pockets, and a built-in utility knife pouch for safety and security. Out of every tool belt we tested, we found this to be the most versatile, and include the most benefits. From the durable harness system, to smaller feature like the designated cell phone holster, you can tell that Dewalt put their back into it, all so you don't have to. The right price, the right build, right on time. Be sure to also check our guide to the best aprons for men for more great items like this.
Key Features:
Multiple pockets
Very comfortable
Durable
Fully-adjustable yoke-style Suspenders
Specification:
Brand

DEWALT

Model

DG5617

Weight

5.2 pounds
Bucket Boss Airlift 2 Bag Tool Belt
Big and tall guys have no problem fitting perfectly into this work apron as the Bucket Boss Airlift tool belt offers an adjustable infinity belt which accommodates up to 52″ waistline. If you work with heavy tools, you equally don't need to worry about the possibility of them falling through the pockets as this piece reinforced the pouch bottoms to withstand more weight.
The roomy pouches can also be detached and repositioned to suit the user. Additionally, the adjustable suspender system can equally be detached from the belt. What's more, the chest restraining strap is attached here to make you feel safe and relaxed while working. Made with a holder for one steel hammer, the Airlift tool belt offers an additional loop to carry more tools that have long handles. So, with this tool belt, your screw gun, a box of screws or nails, hammer and any other item you work with, can fit into different pockets. To crown it all up, this is an easy to get on and off the apron.
Key Features:
Detachable and adjustable pouch
Easy on, easy off
Roomy pouches
Adjustable suspender system
Specification:
Brand

Bucket Boss

Model

50100

Weight

3.35 pounds
CLC Custom Leathercraft I427X Heavy Duty Tool Belt
A heavy-duty work apron is what you need to carry those weighty tools that you fear might rip their way out of any other tool belt. Luckily, the Custom Leathercraft contractor-grade Work Apron offers strong and spacious pockets for all your tools. The heavy-duty contractor-grade piece is made of strong suede leather and contains two front pockets wide enough for easy access to your tools. In all, there are 12 pockets here with 4 main ones for your nails and tools, as well as 8 smaller pouches where nail sets, pliers, pencils and other portable tools can sit comfortably.
A 2-inch poly web belt that fits waist sizes of around 29″ and 46″ secures the tool belt on the user with a metal interlocking buckle. Also included on the list of amazing features of this work apron is a leather combination square holder for more security. Overall, this tool belt has really got you covered when you need to organize your working tools for convenience and safety. As such, the entirety of the pouch, belt and other parts of the tool belt are built to be resilient no matter how tough the condition gets.
Key Features:
Heavy-duty tool belt
Double front pockets
12-pocket tool belt
Poly web belt with metal interlocking buckle
Specification:
Brand

Custom Leathercraft

Model

I427X

Weight

1.9 pounds
Dickies Work Gear Tool Belt
Your back and hips are relieved of the stress of carrying heavy tools when you use the Dickies Work Gear. This tool belt equally boosts performance by making things once considered hard relatively easy. The gel-core, moisture-wicking suspenders and fully adjustable front and back straps guide you to customize the piece to a perfect fit on your body. Furthermore, the waist belt is wider than most on the market at 5 inches, which is all thanks to the addition of a double-roller buckle & hook which can be adjusted around 32 to 50 inches in length. Additionally, the belt is also made of moisture-wicking mesh that keeps you comfortable while working all year round.
It's also worth noting that six spacious pockets have been created to hold larger tools while 7 smaller ones, as well as 2 tool loops, which are scattered around the main pouches here. There is also a bonus steel loop for a hammer, as well as an elastic cell phone pouch at the front for easy access. So, if you own a smartphone that doesn't often find enough room on most tool belts, Dickies will offer you the perfect space with a hook and secured flap to keep your phone from falling out. No matter the field you work in, you need Dickies work gear to turn work time to take some of the stress out of the process. You'll also feel safe with the durable steel double-tongue roller buckle.
Key Features:
6 large and 7 small pockets
Rip resistant canvas
Fully adjustable front and back straps
Elastic-sided cell phone/device pocket
Specification:
Brand

Dickies Work Gear

Model

57023

Weight

3.65 pounds
DEWALT DG5103 Small Durable Maintenance Tool Belt
The last thing you want to do while working is taking on a lot more than you can handle, after all, you only have two hands. This Dewalt DG5103 pouch makes things a little easier by taking those tools off your hands while they remain close at hand. It ensures convenience with one large main pocket for bigger tools, while several smaller pockets and web loops are created for additional tools and items of different sizes. In any case, this means more work in less time for you as all your bits can be accessed with ease. The pouch is made of durable ballistic poly material and can be attached to a belt of 2-3/4 inches in width through a clip.
Additionally, a strap secured by the side of the pouch is the perfect place to hang your electrical tape. Meanwhile, the other side features a carabiner key holder for the bunch of keys maintenance workers often carry around with them. No doubt, this tool system is one handy pack that you can just grab and be on your way when duty calls. Busy maintenance men and other workers have a lot to gain from the portable size of this pouch. This is mostly because it does not pose a burden to your belt, but at the same time, provides enough space to stash away the tools and parts you often use. Furthermore, it comes in a trapezoid shape that prevents unnecessary dangling while climbing or walking. In all, anyone who uses tool belts for all kinds of tasks should get themselves a Dewalt DG5103 pouch for easy and convenient mobility.
Key Features:
Trapezoid shape
Multiple options for storage
Durable ballistic poly fabric
Double connection options
Specification:
Brand

Custom Leathercraft

Model

DG5103

Weight

0.32 ounces
ToughBuilt Tool Belt Set and Deluxe Organizer
Next up is a customizable set that allows you to either use this as a waist belt, or throw on the suspenders and slug it over your shoulders for a full harness. ToughBuilt is resting right on the line between superiority, and an excellent value, adding features like designated storage for your phone and utility knife, among other things. You get ten total pockets, each providing ample storage for multiple small tools, all while only keeping this belt at four pounds total weight.
Depending on how hard and heavy you need to go, you can either leave the large pouch off, or slip it onto the clip for quicker access. The belt itself has spots for a three-piece harness, alleviating some of that weight from your waist. ToughBuilt is known to have excellent customer service, and fitted to last a lifetime with proper care, thanks to this ultra durable build. If you are in need of reliable tools, check out our best screwdrivers set review. 
Key Features:
Ten total pockets
Designed for between a 32" and 48" waistline
Lightweight at only four pounds
Includes components to build your own tool belt: bags, suspenders, pouches, etc.
Designated storage for your cell phone, utility knife, and more
Specification:
Brand

ToughBuilt

Model

TOU-CT-111C

Weight

3.97 pounds
CLC Custom Leathercraft Heavy Duty Framers Tool Belt System
CLC focused 100% on your comfort and dexterity when you're under the harness straps. They fitted the shoulders with 3" thick padding pieces, giving you increased durability, but also cutting down on fatigue that's sure to plague you at the end of a long workday. This one comes with all the fixings: easy carry handle, adjustable suspenders, and a good set of durable pockets, but what attracted us to this belt was something else entirely.
Some models will put enormous pockets on one side: CLC focuses on your center of gravity. Thanks to the specific weight distribution and pouch placement, you'll be right as rain to continue through the day without feeling that extra wear and tear on one side. An easy carry handle, an excellent waistline fitting range; smooth sailing ahead. Don't forget to also check our guide to top torque wrenches for more great items like this.
Key Features:
3" thick padded roller buckle
Easy carry handle
Distributes weight evenly to keep your center of gravity
Adjustable suspenders for maximum comfort
Designed for between a 29" and 46" waistline
Specification:
Brand

Custom Leathercraft

Model

1614

Weight

4.9 pounds
Occidental Leather LG Commercial Electrician's Set
Occidental makes one of the best tool belts on the planet, but this one comes with an excellent twist: it's specifically designed for electricians. Thanks to the durable build, you're only going to need to seal this once per year, or once per cleaning cycle. Electricians often run into issues with nylon bags; they have smaller tools to get into finer areas. Narrow tools mean they move around a lot more in those bulkier belt bags, but with this, everything has a place.
These are fitted within 4" waistline ranges, coming in a total of six sizes. While a one-size-fits-all solution works for some, this belt weighs six pounds when empty, so it's important to keep it nice and tight on your hips. It also comes with adjustable pouches, allowing you to evenly distribute your weight to reduce fatigue, while keeping your most needed tools handy for every obstacle in your way. Get in, get the job done, and put your trust in Occidental Leather. Our handy guide to the best nail guns features more great products like this.
Key Features:
No-spill tool holder system, designed for electrician's tools
Two-year warranty from purchase date
Adjustable pouches; evenly distribute weight
Comes in six different sizes
High density leather only requires sealant once per year
Specification:
Brand

Occidental Leather

Model

5590 LG

Weight

5.2 pounds
Carhartt Legacy Tool Belt
All-purpose, and all-weather, Carhartt's Polyester Carpenter's Belt comes with Rain Defender to let you stay at it all day, even when Mother Nature doesn't want to let you. This is a quintessential tool belt, coming with nine total pockets, all sturdy in construction. You also get six loops, as well as a metal hammer hook in the back. It seems very cut-and-dry, but there's more than meets the eye.
Polyester is one of the easiest materials to care for, and require the least amount of time spent cleaning. This is a one-size-fits-all belt, designed for up to 42" waistlines, and as a result of the build and material, it only weighs two pounds when empty. If you're still trying to get your bearings with all that added tool weight on your hips, starting with a low-weight belt is the right move. For more carpenter related tools, make sure you check our portable workbench review and electric chainsaw review. 
Key Features:
100% polyester construction
Rain Defender finish
Designed to fit up to 42" waistlines
Nine total pockets and six loops (two removable)
Metal hammer hook on rear
Specification:
Brand

Carhartt

Model

26063102

Weight

2 pounds
Gatorback B145 Carpenter's Triple Comob Belt
Designed with the Jack-of-all-trades in mind, Gatorback's Top-Notch Belt comes with a volley of features that are certain to make your day-to-day operations a bit easier. First of all, they have a patented airflow technology that reduces sweating, and lowers the possibility of chafing throughout the day. It's a heavier belt at five pounds, making airflow and the included padding extremely important, especially when you add the weight of all your tools.
Gatorback guarantees this for up to one year, as part of their defect-free warranty. Thanks to the sturdy construction, this is set to last a lifetime with proper care. You get the important stuff, like a designated slot specifically designed to fit most drills, as well as seven larger pockets that each come with organizers and ample storage. Whatever your workload for the day has thrown your way, you can conquer it with Gatorback. And if you have too many tools to carry, one of our top tool bags suggestions might come in handy.
Key Features:
Designed for a 36" to 40" waistline
Patented air channel to reduce sweating and irritability
Seven total pockets w/ organizers
Designated drill
Comes with a one-year defect-free warranty
Specification:
Brand

Gatorback

Weight

5 pounds
CLC Custom Leathercraft Heavy Duty Suede Construction Apron
We're coming to a close, but CLC came back with another punch. This Suede-Leather Heavy Duty Tool Belt comes with a dozen total pockets, giving you just enough storage for those small to medium-sized jobs without having to visit the truck repeatedly. Alternatively, with all that power it's packing, you're only looking at a total of one pound of materials. It's lightweight enough to keep fatigue at an all-time low throughout the day.
It's a very inexpensive belt, and as all other belts on this list, this can last a lifetime with some proper TLC. You get a wide waistline range, making this as one-size-fits-all as possible. Users love the thickness of the leather, added pencil holders, and enough space to slap on a cordless drill and hammer without the risk of them falling out on a hike up the ladder. You've been looking for a sturdy replacement for quite some time: this is just the ticket. Find more great items like this by checking out our guide to the top circular saws.
Key Features:
Made of leather and suede
12 total pockets
Lightweight at one pound total
Designed for between a 29" and 46" waistline
Excellent low cost
Specification:
Brand

Custom Leathercraft

Model

527X

Weight

1 pounds
Task Tools Carpenter's Apron
We were initially skeptical of Task Tools, but after this stellar belt, we're total fans. Made of oil-tanned leather, this lightweight belt brings everything you need to the worksite, without going in too heavy. Thanks to the 2" heavy duty saddle belt, it rests comfortable on your waistline without giving too much drag. If you've already got a standalone harness, you have multiple loops to toss that through.
There's a total of twelve rounded-corner pockets, each of varying sizes, allowing you to hold onto a volley of different items. Whether you're heading up the ladder on a carpentry job, hitting the ground floor for electrical work, or anything in between, Task Tools is a very inexpensive alternative to some of our other brands on this list. Built to last a lifetime, and let you get the job done.
Key Features:
Rounded corner pockets
2" heavy duty saddle
Oil-tanned construction keeps this at peak performance at all times
Twelve multi-sized pockets
Lightweight at under three pounds
Specification:
Brand

Task Tools

Model

T77265

Weight

2.8 pounds
Tool Belt Buying Guide
How We Chose Our Selection of Tools Belts
While others just see a tool belt, we see an opportunity to explore every crack, crevice, nook and cranny to find out what makes these powerhouse brands remain on top. We took a look at the following criteria to build our list:
Quality
Construction materials
Overall price
Customer reviews
Brand reputation
Warranty information
Ease of cleaning
Many of these brands have been in the consumer construction business for ages, and provide major tools, belts, and other necessities to a wide array of crafts and trades. It took a lot for us to whittle it down this much, and after sifting through the best of the best, we've also taken the time to carve-out everything you need to know about maintenance in the guide below.
Features to Look For In Tool Belts
Waist size - This comes right on down to you, and how much the belt is designed for. Pay special attention to the measurements range: a minimum and maximum waist size, usually in inches, that will quickly dictate if it's the right belt for you.
Weight - This refers to the empty weight because it's going to directly impact your carry weight. You're not carrying 20 lbs of tools; you're carrying 22 lbs between the tools and the belt. A little goes a long way. Leather weighs more than nylon; harness belts weigh more than waist belts.
Material - You'll run into leather, nylon, synthetic fiber, and in very rare cases, a bit of canvas. The first three are viable choices. If you care for it properly, no matter what material, this will last you forever.
Pockets - Amount, depth, and durability: the pockets are the reason you're grabbing this belt in the first place. Take into account the number, sizes, and what you'll be using this for. You already have a clear picture in your head. Now, you just have to apply it to your purchase.
Durability - This also relies on the material. To be totally honest, unless you're a complete novice and don't know how to load a tool belt properly, any belt you purchase will be durable enough to last a lifetime (with proper maintenance). These are designed to hold onto heavy, sharp, and otherwise fabric stress-inducing items. Time is nothing.
Design - There are two primary designs: harness, or waist. This comes down to preference, and in some cases, your work may require one or the other, very specifically. Harness belts are better used when working in elevated workspaces, while waist belts are universal.
Comfort - Just because you're lugging around a set of tools doesn't mean you should be uncomfortable during the process. Comfort comes in the form of padding (sometimes you have to buy it separately, so be on the lookout for this), harness strap thickness and durability, maximum weight hold on each pouch, and the different adjustment range so you can get a good, quality fit.
Why You Need a Tool Belt
You've either been asked by your boss, required to grab one by your foreman, or you're just sick of trekking all the way back to the garage ten times on a Sunday afternoon. It's all about mobility, and not having to make additional trips back and forth for tools, nails, or other small components. Maximize efficiency, get the task done faster, and be on to the next one.
Any good tool belt is also going to be interchangeable, giving you some control over how different compartments fit, and how the entire thing is designed. If you work in any trade or spend your weekends fixing up the house, helping mates, or anything in between that requires a steady hand and some know-how, you need a quality tool belt. Treat them right, and they'll last a lifetime.
How to Properly Wear a Tool Belt
There are usually two different tool belt types. Regardless of which material type, it all boils down to a couple of choices. You have an over-the-shoulder or harness strap, or one that fits around your waist. Key differences can be seen if you look at our #1 product on this list, and our #4 pick.
If you've got your eyes on a waist tool belt, you like a classic appeal with old-school function. We're right there with you. You already know how to wear a belt, so we're not going to hold your hand through it. You have to get a comfortable and accessible fit, while also ensuring that your pants aren't going to droop and sag (it's a chore trying to adjust them without taking the belt off).
For harness-style tool belts, they get a touch bit more complex. You have to take your height into consideration, and understand that you'll be putting a lot more weight on your shoulders. It can get fairly heavy, and you also have an entirely different setup going on than a standard waist belt. Look for padding and the adjustable range on your straps before purchasing, so you know how much leeway you have.
That covers each type, but what you really want to focus on is your setup before you take it up a ladder. Take these simple steps into consideration before you hike the rafters.
Place your most-used tools in a small radius, adjacent to your dominant hand. Take into account the specific job you're about to do: if you're a Jack-of-all-trades, then you'll want to take a look at the project, and plan accordingly before you ascend any elevated position.
Place less-used, but still vital tools on the side of your non-dominant hand. They'll still be accessible to you, and if a fellow worker needs one of those tools, you can simply tell them what side it's on, and they can grab it for themselves.
Carry the bare minimum when you're going up ladders. If you don't need it right now, don't bring it. It's easier to go down the ladder than have an overweight tool belt drop items below. This will also help with lower lumbar support in the future.
Buy a padded piece if your tool belt doesn't come with one. If you're up on the roof or out in the field all day, you're going to thank yourself for the extra bit of comfort when the weight of the world slides off your shoulders when that whistle blows.
How to Wash Your Tool Belt
Most tool belts are primarily made out of nylon, leather, or synthetic materials. We thought it best to cover all three separately, and include a short list of items that go well to cleaning and maintaining your tool belt for years to come.
Cleaning Your Leather Tool Belt
Leather is a sturdy material, even when you get under the skin. Start by removing all your tools, and inspecting the leather's current water resistance.
Leather is naturally oiled and has a waterproof feature about it. Splash a few specs of water on a specific area. If it beads up, then it's nice and protected. Now you can get to cleaning.
Once all is well, grab a damp face cloth, and wipe out the tool holsters. You'll be extracting sheetrock bits, sawdust, and anything else you encounter in your profession.
Hang it up to air dry, or use a simple paper towel to gently pat it dry. If your leather tool belt gets wet, do not, under any circumstances, use a hairdryer or any other heat source to dry it out. It can severely damage the structural makeup, causing it to crack, fade, and tear.
Seal and treat this up to two times per year, and you'll have your tool belt for the rest of your life.
Cleaning Your Nylon or Synthetic Fiber Tool Belt
Start by removing your tools, nails and anything else that might be hanging around. Kick on your vacuum cleaner, and use the narrowing tool to get in all the crevices. Even if it looks clean, you're going to run your vacuum hose over ever single spot on this tool belt.
Next, grab your bristle brush (if you don't have one, look in the next section for our personal recommendation). Apply a conservative amount of cleaner to the ends, trying hard not to let it drip to the handle or base of the bristles.
Gently rub circles into each spot in your tool belt. Nylon isn't very breathable, but it still manages to absorb dust and fibers over time. Whatever the vacuum didn't get out, the brush will. This process should last for four to seven minutes.
Hang it somewhere to get some air throughout it. You should have an easier time putting this on and taking it off. Over time, debris gathering inside of the material will impede mobility. You'll want to do this once every six months or so.
Tool Belt Cleaning Add-Ons
Leather Honey - The ultimate all-in-one leather cleaner. It's primarily used for jackets, shoes and other leather apparel items, though it can be used on seats as well. If you have kiddos around, you'll be happy to know this is a non-toxic mix.
Leather Sealer - As we talked about in the cleaning guide, your leather will eventually lose that natural waterproof element. Using this helps revitalize the natural oils in the leather, and put a waterproof shield back where it belongs.
Soft Sole - Nylon cleaner to work with your nylon cleaning brush. These two items will work in sync, clean those difficult spots in between the fibers, and leave it feeling like the day you bought it: flawlessly new. This also works on synthetic materials.
Sign Up Now
GET THE VERY BEST OF GEARHUNGRY STRAIGHT TO YOUR INBOX