Best Gifts & Toys For 2 Year Old Boys In 2022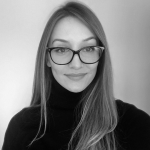 This product guide was written by Jovana Dosenovic
Last Updated
October 20, 2021
Jovana Dosenovic
Jovana is a writer and copy editor living with her lazy calico cat and thousands of (mostly unread) books. She has worked as a copywriter, fact-checker, QA analyst, and librarian, but this has been her favorite gig so far. A bit of a bookworm since she was tiny, she loves nothing more than curling up with a giant cup of coffee or tea and a good book. When not hunched over a keyboard or book, Jovana enjoys going on long walks, short hikes, and occasional camping trips. She also has an unfinished novel she'd like to publish one day. No, really.
GearHungry may earn a small commission from affiliate links in this article.
Learn more
Keeping a curious and active 2-year-old entertained and engaged is no easy feat. Sure, it's a really fun age, but the "terrible two" period can also be, well, kind of terrible at times! Two-year-old boys undergo major and rapid intellectual, emotional, motor, and behavioral changes, so keeping up with them can be quite challenging. But the best toys for 2-year-old boys – those that keep them not only entertained but also help them develop their skills and abilities – can make your and your little guy's life easier, better, and of so much more fun!
Aside from being entertaining and educational, the best gifts & toys for 2-year-old boys will also let the child expend some of his boundless energy in a safe and healthy way. When shopping for gifts for toddler boys, don't forget to look for toys and activities that also play into their growing personalities and interests.
After spending more than 18 hours on research, as well as consulting with members of our team who are parents and caregivers of little boys, we've rounded up some of the best toys and gifts for 2-year olds. All of these encourage happy and healthy creative play and child development, so whichever one you choose, we're sure your little one will be happy. Even the most discerning parents will appreciate the toys on this list!
The Best Toy & Gift For 2-Year-Old Boys
Gifts & Toys for 2 Year Old Boys Buying Guide
Why Trust Us
To give you the very best toys and gifts for 2-year old boys, we spent over 18 hours on research and editing, making sure every product on our list is not only well-constructed and durable but also entertaining and educating. Aside from reading dozens of articles on child development and well-being as well as hundreds of product reviews, we also talked with parents-members of our team who gave us some great gift ideas based on what their own kids seem to like playing with the most.
Who This Is For
This guide is for anyone who wishes to gift their favorite little guy a fantastic toy or two! Whether you're looking for a fun toy car for outdoor play, a comforting plush toy that provides support, or an interactive book that teaches your little boy new things in a fun way, we've got you covered.
How We Picked
When choosing products for this guide, we tried to find toys and games that would appeal to a wide range of needs, likes and budgets. We included toys that encourage creative thinking, role play, and healthy physical activity; basically, toys that are both fun and educational at the same time. Rest assured, all products on our list are well-constructed, sturdy and made from kid-safe materials.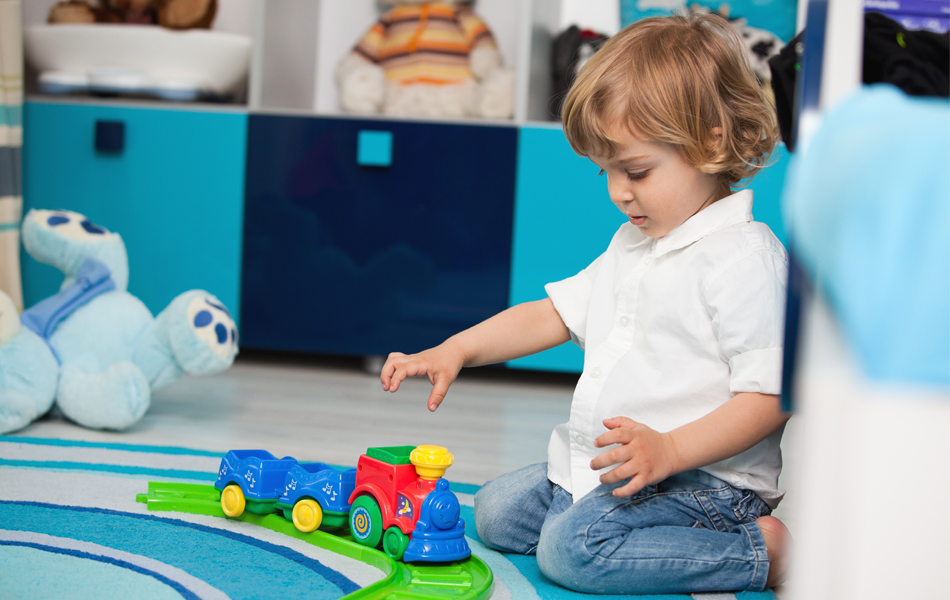 Features To Look For In Toys & Gifts For 2-Year-Old Boys
Toys aren't just about mindlessly entertaining your kids, especially at the critical 2-year-old development stage. The toys that toddlers play with, be they simple bath toys, race cars, or baby dolls, should be fun, yes, but they should also be at least somewhat educational.
Aside from this, all toys for toddlers should also be durable, safe to play with, as well as challenging but not frustrating. A good toy should also be suitable for a child's current age and encourage the development of vital skills that last a lifetime. It's a big bonus if the toy is also colorful and engaging.
So, to sum up, look for toys that are:
Durable - All toys for children should be well-made, sturdy, and ideally long-lasting (no sharp ends or parts that could pinch!).
Safe - Pay special attention to the size and construction of the toy. Not only should all products for kids be made from non-toxic materials, but they should also be big enough so your boy cannot swallow them.
Fun - Make sure the toy you're eyeing is actually matching the boy's interests as well as the level of his development.
Educational - Aside from being entertaining and stimulating, a good toy should also help the child learn new things or build new skills.
Sources:
Choosing Safe Toys for Toddlers and Preschoolers - Nemours KidsHealth
Sign Up Now
GET THE VERY BEST OF GEARHUNGRY STRAIGHT TO YOUR INBOX