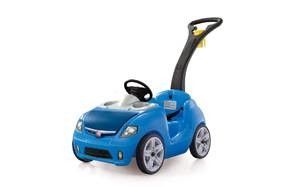 Step 2 Whisper Ride on Push Car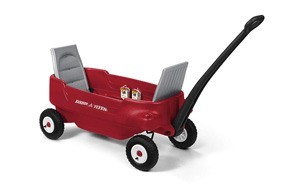 Radio Flyer All-Terrain Pathfinder Wagon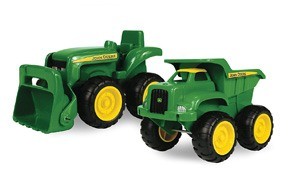 John Deere Sandbox Vehicle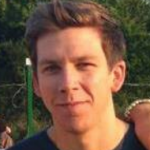 Keeping a curious and active two-year-old entertained and engaged is no easy feat! It's a fun age where they become more keen to explore their surroundings and will be searching for more fun and stimulation as their curious and creative side kicks into overdrive. It's a great age to instill a lifelong love of learning through buying them toys that engage them on a creative, emotional, fun as well as educational level. We have some fantastic gift recommendations in our guide today that even the most discerning of parents will appreciate. So let's take a look at the Best Toys for 2-year old Boys all designed to encourage happy and healthy creative play and child development.
The Best Toy & Gift for 2 Year Old Boys
2-Year-Old Boys Toy Buying Guide & FAQ
Toys aren't just about mindlessly entertaining your kids, especially at such a critical stage in their development as being a two-year-old is. The toys they play with should, of course, be fun but you should also try to choose ones that enrich and engage them too, and that will actually help them to learn some vital life skills. Boys are curious and creative and can also have a tendency to play rough too so make sure that the toys you spend money on have been carefully constructed to be durable and to deliver real and tangible benefits and early developmental skills. The right toys will not only hold their attention but have them enraptured and amused for hours.
Factors to Consider When Buying The Best Toys & Gifts for 2-Year-Old Boys
Toddlers learn fast, and every day they seem to be more curious and creative, exploring their environment more and amazing you with what they can do and say. These formative years can really set the tone for their subsequent school years so it's important to choose toys carefully that are suitable for the age that they are at and which will encourage the development of the vital skills that can be transferred into for their real lives. Toys should be colorful and exciting, hard wearing and durable and above all else, stimulate their curiosity and keep them actively engaged.
Other Related Guides
Best Toys For 1 Year Old Boys
Best Toys For 3 Year Old Boys
Best Toys For 4 Year Old Boys
Best Toys For 5 Year Old Boys
Best Toys For 6 Year Old Boys
Best Toys For 7 Year Old Boys
Best Toys For 8 Year Old Boys
Best Toys For 9 Year Old Boys