Best Tool Boxes in 2022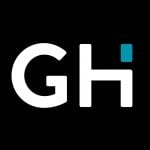 This product guide was written by GearHungry Staff
Last Updated
July 19, 2018
GearHungry Staff
GearHungry Staff posts are a compilation of work by various members of our editorial team. We update old articles regularly to provide you the most current information. You can learn more about our staff
here
.
GearHungry may earn a small commission from affiliate links in this article.
Learn more
Whether you are a handyman or a journeyman you need a way to transport tools and peripherals to and from the job that is convenient and reliable. In other words you need a tool box. Finding just the right tool box to fit your particular needs is important, but with so many sizes and styles available today it can be a daunting task. That's where we come in. We've selected the 10 best tool boxes around and present them here for your consideration; starting now.
The Best Tool Box
DEWALT DWST08204 Tough System Case
The life of a toolbox is one that involves a lot of hits and bumps. This is due to the nature of the items that are contained within and the sorts of places it finds itself. To handle this enormous workload, toolboxes need to be strong and sturdy and the DEWALT DWST08204 Tough System Case ticks all the boxes you could want for this. It is enormous and competent enough to carry all the tools you can fit into it and can take up to 110 pounds worth of tools which is a big deal and a dream come true to potential buyers who work with a lot of devices. No doubt, this is a toolbox that is all about the efficiency of storage, as evidenced by the inner vertical storage room, which was made for hand tools. So, you don't have to place your screwdrivers and the likes with the other devices that stay on the floor.
That's not all; it also possesses a removable tray where you can keep smaller equipment and items like nuts and bolts. What's more, it can take a good beating as the sturdy 4mm thick walls outer walls are durable enough. and considering how heavy this toolbox could get, it can be assumed that transporting it about would be a problem. This is not the case, as it features side handles that allow it to easily placed on metal carriers that aid the process of transportation. We all know how bad water can be for metal tools as the continued exposure to water could lead to rust; this is why the DEWALT comes with an integrated water seal that protects your tools from rust. This, of course, ensures that your appliances last a long time and are always in top shape when it's time to work. Of the toolboxes on this list, this one has the best features and is our top choice, perfect for all your tools, from drills to breaker bars.
Key Features:
Thick 4mm walls
Integrated water seal to protect tools
Removable trays to keep smaller equipment
Inner vertical storage space for handheld tools
Specification:
Brand

DEWALT

Model

DWST08204

Weight

13.51 pounds
GANCHUN 14-inch Consumer Storage and Toolbox
If the extra-large DEWALT is too enormous for you or strikes you like a bit of overkill, then you can cast your aspirations on the GANCHUN 14-inch Consumer Storage and Toolbox. It is also significant, secure, and durable and possesses a lot of features that would make it appealing to any potential buyer, be it a newbie or a pro. What's more, this toolbox is made with high-quality PP plastic, which is lightweight enough for you to carry about with little fuss. This should not in any way lead you to believe that it is somehow less durable due to this, as that would be false. The high-quality plastic construction makes for a powerful toolbox that serves you in the harshest conditions and to the best of its abilities. What's more, wasting valuable space is a common pitfall with toolboxes as large as this; however, the GANCHUN doesn't suffer from this thanks to the double-layer design. This provides you with an extra layer where you can keep and organize your tools and ensures that the toolbox takes even more devices, therefore, making the need for an additional storage case or container redundant.
Speaking of storage, this toolbox also contains two sections for the storage of smaller items which allows you to neatly arrange the 'small stuff' which can save time in emergencies; therefore, you wouldn't need to rummage through the box trying to find an essential small piece for the job at hand. Additionally, the stable safety lock installed into this toolbox is also noteworthy and it is strong, easy to use, and doesn't come undone easily, coupled with the comfortable non-slip handle, transporting this box from one place to the other presents no problems at all. There is no reason not to go for the GANCHUN toolbox, and you are guaranteed a great experience using it.
Key Features:
Comfortable non-slip handle for easy transportation
Double-layer design
Convenient lock system
Made with high-quality PP plastic
Specification:
Brand

GANCHUN

Weight

1.87 pounds
Stalwart 75-MJ5051B Contractor Grade Tool Box
Sometimes, your toolbox is a reflection of who you are. Perhaps, you're a mild-mannered individual who would prefer a lightweight toolbox that doesn't stress you out. Or, you might be a macho man/ woman who wants the strongest and sturdiest box on the market. Whatever your personality, there's a toolbox out there for you. If we could hazard a guess, we'd say the Stalwart 75-MJ5051B Contractor Grade Tool Box is a storage box for those who are meticulous about where their tools reside and take the arrangement of their equipment very seriously. The Stalwart toolbox has a sturdy construction and was put together with polypropylene and stainless steel. This is an impressive combination, which, in turn, has led to the creation of a sturdy box.
It contains 15 removable compartments in the top tier, which allows it to house small equipment and items for easy access. What's more, the top layer also features a plastic lid that makes it aesthetically pleasing and the toolbox also considers the weight of the top tier as it comes with support legs, which prevents the box from tipping over and spilling its contents. Additionally, the inside is spacious and is made to take a lot of tools and the lock system is competent and secure and is easy to operate. Furthermore, the stainless steel handle allows for easy transportation from one place to the other; as it isn't too heavy, moving it about isn't much of a challenge. Overall, it is beneficial to handymen and people working in construction and is a top contender for the best toolbox and is worth every penny spent on it.
Key Features:
15 removable compartments in the top tier
Stainless steel and polypropylene construction
Support legs for the top tier to protect from tipping and spilling
Vast internal storage space for all kinds of tools
Specification:
Brand

Stalwart

Model

75-MJ5051B

Weight

8.85 pounds
DEWALT TSTAK Tool Storage Organizer
DEWALT has a reputation for creating tools and equipment that's top-tier and impressive in every regard. We have already looked at one of their products on this list, and in the DEWALT (DWST17814) Tstak Tool Box, they have another fantastic product worthy of your consideration. The first thing to note about this DEWALT is that it has space, lots and lots of space. The vast interior effortlessly stores most of the tools you would need to carry out any job. It might not be as large as its sister toolbox, but it still has a lot of space which it uses smartly. This is evident with the addition of a top organizer with dividers that are ideal for storing drills and bits.
What's more, the handle is comfortable and allows for easy transportation when the box is in use. This box also features side latches that enable it to be stacked on top of other modules and it features metal latches that are resistant to rust and gleam dully as you carry out your daily tasks. Furthermore, the toolbox is made with high-quality materials that make it a durable storage box that keeps everything intact. This is a product that will last you for a long time, and due to its compatibility with other DEWALT products, it encourages bulk purchases. You can use the DEWALT toolbox in your home, at work, or on a separate site while working.
Key Features:
Massive storage space for tools
Sturdy metal latches that are rust-resistant
User-friendly handle for easy transportation
Top organizer for smaller tools and equipment
Specification:
Brand

DEWALT

Model

DWST17804

Weight

9 pounds
Stanley 28-Inch Structural Foam Tool Box
Stanley has hit the nail on the head with their 28 inch Structural Foam tool box. This is one of the few truly waterproof boxes on the market and also happens to be one of the most thoughtfully designed and beautifully executed. There is plenty of room for all your basic hand tools along with a power drill or two and perhaps a circular saw if you arranged things just right. It can get heavy but your gear isn't going to be swimming inside the box if it gets caught in the rain. Be sure to also check out our list of the best aprons for men for more great items like this.
Key Features:
Fabricated from structural foam polymer
Full sized metal latches
Watertight seal around the lid
Weight 10.2 pounds
Specification:
Brand

Stanley

Model

028001L

Weight

10.2 pounds
Provides real protection in the rain
Can be carried via the top or side handles
An excellent all around large tool chest at a fair price
The box strains a bit under a full load.
Stalwart Mobile Workshop and Tool Box
The Stalwart Mobile Workshop and tool box is comprised of 2 cases capable of stacking and rolling as a single unit. The bottom case is a bit deeper than the top, presumably to accommodate a plethora of power tools. There's a pair of removable trays, plenty of exterior hooks for extension cords and the like and a removable cubby drawer on the front for your screws, washers, drill bits and more. The pull handle is large and comfortable and there's also a topside handle for carrying the upper portion as a standard tool box. Be sure to also check out our list of the rolling tool boxes for more great items like this. 
Key Features:
Removable top storage
Exterior hooks for cables and more
Removable front box with 14 cubbies
Weight 17 pounds
Specification:
Brand

Stalwart

Model

75-2250

Weight

11.05 pounds
Plenty of storage between the two sections for all your tools.
The top separates easily and makes a high quality portable tool box.
A total of 2 dozen storage compartments.
Plano 823-003 22-Inch Tool Box
Plano refers to this as a "storage case" and we won't argue with that description. The fact that the lid is not on hinges but is clamped down at either end is the first indication that something is up. Still, if you can get past the lid you're going to find plenty to like in the 823-003. There's a pair of removable inner trays, a large comfortable handle, enough room for a power drill, cord and peripherals as well as a most agreeable price point. Our handy guide to the best tool backpacks features more great products like this.
Key Features:
1 deep and 1 shallow removable tray
2 lift out hardware trays on the lid
Reinforced handle
Weight 9.35 pounds
Specification:
Brand

Plano Molding

Model

823

Weight

9.35 pounds
A well-built budget tool organizer.
Some obvious thought was brought to bear on the organization.
Affordable.
The unconventional lid takes some getting used to.
The Keter Classic is what most people will think of when they think of a classic tool box, expect perhaps that it's plastic instead of metal. It's got the stout, sturdy profile of a classic box and enough room inside for a power drill, power cord, a few hand or pocket tools and some peripherals like screws, drill bits, nails, wire nuts and more. It's not so big that it can ever become unwieldy and the large, comfortable handle makes it painless to carry in all conditions.
Key Features:
Dual lid compartments for peripherals
Removable interior tray
Polypropylene resin body
Weight 3.9 pounds
Specification:
Brand

Keter

Model

238060

Weight

3.9 pounds
Compact and durable tool organizer.
Perfect for transporting peripherals and small tools.
The metal lid stopper is a nice touch.
Anything in the lid compartments is going to get wet if it rains
The OEMTOOLS 19" tool box is another classic style lightweight tool box with a compact profile but plenty of well-considered drawers, trays and storage cubbies. The main interior tray is easily removed to accommodate a couple of modest sized power tools while the built in lid organizers let you bring along all the screws, nuts, bolts, washers and drill bits you like. With a maximum capacity of 40 pounds this is a pocket sized dynamo that will do any handyman or DIYer proud.
Key Features:
Robust metal latches
Removable inner tray
Electric lime green lid for easy identification
Weight 3.75 pounds
Specification:
Brand

OEMTOOLS

Model

22179

Weight

3.75 pounds
A great looking little tool chest with a forget-me-not lid.
Has its priorities straight with peripherals up top and inside reserved for larger items.
Removable inner tray allows you even more space for tools.
The clamps don't seem all that durable.
Tool Box Buying Guide
How We Chose Our Selection of Tool Boxes
We chose the tool boxes for this list by examining the physical characteristics of each box, the materials it is made from and its feature set. We then combined our findings with information gathered from the people who actually use tool boxes. That information fell into 4 categories:
Quality - How does the box hold up under duress? How comfortable is it to carry? Does it feel fragile? Do the latches hold fast or pop open? These are some of the questions we sought answers to in order to discern a general level of overall quality for each box.
Brand - When tradespeople find a brand that works they tend to stick with it. This is both good and bad. It's good in that it promotes the long term success of companies that produce quality products, but it's not so great because it can prevent worthy new products from breaking through to widespread acceptance. So the brand of a particular tool box was a secondary concern to us.
Price - Although there are exceptions to every rule you pretty much get what you pay for when it comes to tool boxes. That truism however, did not prevent us from considering any tool box at any price point that seemed as though it was/is a value winner.
Reviews - We never give too much weight to customer reviews, simply because it's impossible to know who is actually behind them. We'd rather draw our own conclusions. When we do sift through customer reviews we're primarily looking for trends or things we might have missed rather than the number of stars or particularly scathing or glowing comments.

Features To Look For In Tool Boxes
Size - Unless you have a compelling reason to believe you're never going to carry much in the way of tools you'll typically want to get a slightly larger tool box than you think is necessary. This way you're prepared for any eventuality.
Storage capacity/weight - The storage capacity you need is determined by how many tools you typically use in the normal performance of your duties. If you typically need lots of tools you'll want to consider a rolling tool box because any portable box will likely be too heavy to carry around.
Material - In the days of yore craftsmen had elaborately designed wooden tool boxes. In the 20th century those gave way to steel, which was easier and cheaper to mass produce. In the 21st century the majority of tool boxes sold are some form of plastic or plastic composite. Plastic has some distinct advantages over steel in that it's lighter, lends itself to a wider variety of designs and colors and costs less to make.
Construction - Manufacturers can try and buttress their plastic tool box with all the nifty interior support ribs they want but it's still not going to be as tough as a steel box. That's not to say today's plastic tool boxes are pushovers. They're not. But generally the larger the portable plastic box the more you're going to come face to face with the material's practical limits.
Durability - To some people durable means the ability to withstand heavy shocks and resist break ins. Which would make steel the most durable. While to others durability is tied to potential longevity. In which case plastic would be the most durable because your plastic tool box will likely still be around at the dawn of the next ice age.
Compartments - Because a tool box is not just used to transport tools you're going to want yours to have as many compartments, drawers, trays and cubbies as possible. While there are some folks for whom "organization" is a kind of 4-letter word, for most of us the more options we have when it comes to arranging our materials the easier it is to do our job. And that's true whether we're talking about briefcases or tool boxes.
Design - Tool boxes are a classic case of form following function. Portable tool boxes are going to be small(ish) by definition. Otherwise they won't be very portable. Mobile workshops, however can get very large indeed. Many, especially the plastic ones, are also designed to be modular so that you can take only the components you need on a given day.
Locking mechanism - Many portable tool boxes are made of plastic and even if this type of box accommodates a padlock breaking into it is a relative piece of cake. Security becomes an even bigger concern when you get into the realm of the rolling workstation. The sheer volume of tools you can store in such a box makes it both convenient and an obvious target for thieves. As such you'll need to prioritize security features such as locking mechanisms.
Waterproofness - Plastic tool boxes are never going to succumb to the elements but that doesn't mean they're necessarily waterproof. Leave the average plastic tool box out in the rain and when you open those storage trays on the lid they're going to be full of water. If you work outside a lot and water is an issue you should go with a tool box that is designed to be truly waterproof like the MILWAUKEE 26 inch Jobsite Work Box.
Portability - If you need to take certain tools with you wherever you go your tool box should be big enough to store those essential tools but small enough to be carried easily. If you regularly take lots of tools with you you'll need a rolling tool box like the Keter Masterloader.
Features - Thanks to the digital and LED revolutions everything is being pimped out these days, including tool boxes. Some of the newest ones have built in lights inside while others have portable charging stations. The best tool boxes, whether portable or rolling workstations, have lots of interchangeable and removable drawers, trays and other storage features.
Types of Tool Boxes
Hand Carry - A hand carry tool box is what most people are referring to when they say "portable tool box". This is the classic rectangular box with the handle on the lid that's about a foot and a half long. Today, most hand carry tool boxes are made of plastic because it's lighter and cheaper than metal or composites. Typically a hand carry tool box will have a shelf or tray inside that holds peripherals and can be removed to make way for a large power tool.
Rolling - Today's rolling tool boxes are available in an array of configurations and sizes. They may be largely horizontal 2 wheel boxes that resemble coolers or they may be enormous upright boxes - also with 2 wheels - that resemble trash bins. Then there are the more traditional rolling boxes that have 4 wheels and multiple shelves to hold all types of screws, washers, nut, bolts and other peripherals, as well as a large compartment to store multiple power tools and cords.
Tool Box FAQ
Q: Why do you need a tool box?
A: It doesn't take long for novice tradespeople to discover the answer to this question. You need a tool box because you simply cannot do your job without one. Whether you are a carpenter, electrician, plumber, house painter or just a dedicated DIYer you need to be able to bring at least a minimal complement of tools with you to the jobsite and carrying them individually by hand is just not going to work. To a tradesman a tool box is every bit as essential as the briefcase is to the high powered attorney or investment banker. It's how you transport the tools that allow you to do your job.
Q: Plastic or metal tool box?
A: While tool boxes are available in a number of different materials the vast majority these days are either metal or plastic, with metal steadily losing market share even as you read this. The virtues of the metal tool box are almost entirely functional as there is no denying it's going to be able to withstand the rigors of the jobsite to a greater degree than a plastic tool box. On the other hand, if you are willing to be a little more careful in how you handle your tool box, plastic has a lot to offer. Including the fact that it's lighter, it's not going to rust, it's available in a wider variety of styles and colors and it's more affordable.
Sign Up Now
GET THE VERY BEST OF GEARHUNGRY STRAIGHT TO YOUR INBOX