Best Basketball Hoops in 2022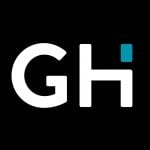 This product guide was written by GearHungry Staff
Last Updated
October 24, 2018
GearHungry Staff
GearHungry Staff posts are a compilation of work by various members of our editorial team. We update old articles regularly to provide you the most current information. You can learn more about our staff
here
.
GearHungry may earn a small commission from affiliate links in this article.
Learn more
If you've ever tried your hand at basketball, you will appreciate that it is most definitely one of those sports where practice makes perfect. If you or one of the younger members of your family have hopes and dreams of slam dunking a 15-foot high net with a successful and mighty leap as you hear the buzzer sound during those final dying minutes of the NBA Championship, then you most definitely need your own hoop at home! Yes, there are plenty of outdoor and indoor courts around, gym classes and pickup games in the local park you can or your child can join but if you really want to impress the new five on five team you've just joined then you need to get as much hoop practice in as possible to wow your new teammates. Even if it's just a friendly post work game with your office colleagues or a kids school team, nothing compares with having your own driveway basketball set-up so that you can shoot some hoops and wow them all with your laser-sharp accuracy. Up today we have ten of the Best Basketball hoops which will soon have you crowned the new King of the Court.
The Best Basketball Hoop
Spalding Pro Slam Portable NBA Basketball Hoop
A basketball hoop should stand outside if you do not have a sufficiently large hall at your disposal. Luckily, aesthetic obscurity has never worked so well, and the Spalding Pro Slam Portable NBA Basketball could easily be regarded as an adult or child hoop thanks to its simple design. For all-around efficiency, it comes fitted with a 3.5mm thick acrylic backboard duly lined with a sturdy steel frame. This delivers all the bounce and stability needed to keep the game forging ahead. The support pole is another equally versatile aspect of this setup. With its handy extra height lift system, it can be adjusted between the heights of 7.5 to 10 feet. This way, it can comfortably be shared by a child and adult or simply adjusted as a child grows. And if you wish to master your game, you will surely be interested in some of the best basketball return systems from our list, so take a moment to check them out.
Key Features:
Easy to assemble and adjust and comes with a height adjustment handle
Sturdy and durable long-lasting build
Sharp looking basketball system, perfect for the front yard, garden or driveway
NBA logo engrained on the rim
Best Choice Products Portable Youth Basketball Hoop
The Best Choice Products Portable Youth Basketball Hoop offers a weather-resistant design that is so much more than what meets the eye. In addition to being fortified against all elements, it can be used both indoors and outdoors thanks to the attachment of two handy wheels. It has an adjustable height of 6.5ft to 8 ft and a sturdy base that can be filled with either water or sand for extra stability. And while the plastic that makes up the basketball net and board is very durable, the stand's metal structures are made to resist rust. What's more, having been constructed from high-quality steel, a durable plastic board, and an efficient nylon net – they all work hand-in-hand to ensure a durable and user-friendly product on all fronts.
Key Features:
Height is adjustable and perfect for both adults and kids
Built with sturdy heavy-duty steel and a nylon net weather resistant
Designed with built-in wheels for easy transportation
A sturdy base that can be filled with water or sand
Specification:
Brand

Best Choice Products

Weight

17.6 pounds
Spalding NBA Slam Jam Mini Basketball Hoop
We're staying with Spalding for our next entry into the Best Basketball Hoops hall of fame enabling you to bring the thrills and spills of the Arena right into your home or even an office. Shooting a few hoops makes a great stress-busting diversion, and with this mini set-up, you can practice indoors with your very own ¼" scale replica of an actual NBA game backboard.
They've maintained all the same looks, proportions, detailing and styling as a professional level backboard. There's even a color NBA logoman. This set comes with a 4" rubber basketball included which arrives deflated and again features that iconic NBA logoman graphic. There's no need to worry about scuffing or damaging your doors either as a padded, protective door hook is also included with your purchase. It's the perfect package for fun indoor play.
Key Features:
Made from a durable steel construction
Padded polycarbonate board
Can be mounted on both a wall or a door
A mini ball is also included in the pack
Specification:
Brand

Spalding

Model

56099

Weight

3.9 pounds
Little Tikes EasyScore Basketball Hoop Set
First up, the product to be featured in this Best Basketball Hoops round-up is from Little Tikes, and you got it, it's been specifically designed for the Junior basketball players in your family. We're talking ages 1 ½ up to 5 years old only. It's great for use both indoors and outdoors and comes in a choice of either Blue or Pink. The basketball hoop itself adjusts to six different reset heights from two up to four feet, and it features an easy shoot, over-sized rim along with three child-friendly, basketballs to shoot.
The base can be weighted, preferably with sand, I order to keep it more stable. This tiny tots style basketball set makes starting out in sports fun, easy and rewarding for toddlers, encouraging them to get active and to play more. It's also an excellent way for young kids to work on their motor skills and to learn all about balance and coordination. Your little hoop star will have hours of fun playing with this easy score basketball set that provides just the right level of challenge for this age group.
Key Features:
Indoor and outdoor basketball hoop
Can be adjusted to six different heights starting from 2.5 to 4 feet
Includes 3 Junior size basketballs
It can be filled with sand for extra weight
Specification:
Brand

Little Tikes

Model

XCC642340

Weight

7 pounds
Silverback In-Ground Basketball Hoop System
For anyone really keen to progress their game and to recreate the most authentic home play experience, then this has to be one of the best basketball hoops around. With its extra-large glass mounted well and its ingenious anchor style system, it's not only easy to install but delivers a fantastic and authentic experience. It's about as pro as you can go without getting yourself into an actual court.
It's designed with a built-in style goal, and so you would expect it to look substantial, and it certainly does. This Silverback Hoop doesn't disappoint either in looks or quality. The main supports is a purposeful 4 x 4-inch square, and the large, 60-inch aluminum framed backboard is made of robust 8mm tempered glass. Alongside that, there's a 7.5 to 10 feet high adjustable pole on a convenient winder that allows you to customize your own height setting. Perfect for progression. The steel parts are all coated in powder or zine which protects them from the elements too so this in-ground basketball from Silverback should last for many years to come and bring hours of enjoyment as well as helping you or your child to get seriously good at shooting those hoops! Buyers can also take advantage of an impressive five-year warranty.
The most important point to note with this, as with any in-ground system, is that you need to ensure that you get the pole stable before you complete your installation. If that pole isn't secured fully then you could end up with a wobbly backboard, especially when it receives heavy ball impact. So make sure that you are careful and methodical about the all-important installation phase.
Key Features:
In-ground basketball goal delivers gymnasium style experience and quality
Anchor mounting offers strength of concrete for ultimate performance
Tempered glass reinforced backboard with pro-style breakaway rim
Powder coated adjustable steel pole goes up to 10 feet high
Includes backboard pads and pole pad for safety during rough play
Specification:
Brand

Silverback

Model

B5402W

Weight

203 pounds
Lifetime Portable Basketball Hoop System
Next, up in our Best Basketball Hoops review, we have the 1221 Pro Court model from Lifetime which is a perfect budget-friendly and portable model ideal for kids who are just getting started or for general family fun. It has wheels at the base so that it can be conveniently moved around and its relatively lightweight too. This means you can handily tuck it away in the corner of your backyard when it's not being used. It's not designed for super aggressive or professional basketball players in waiting, but it is perfect for encouraging your youngsters to get outside for some good old-fashioned fun time shooting the breeze together.
It is height adjustable but ideally requires two people to operate this function as the backboard needs to be connected and reconnected while the pole height is adjusted. The backboard is made from a high quality and durable polyethylene that delivers an excellent and authentic rebound. The rim isn't a breakaway type like the Silverback 60" however, that is reflected in the pricing of the Lifetime portable basketball system which we would say is more suited to the casual rather than competitive player. There's no installation required so you can be up and out, slam dunking in your backyard in next to no time.
That backboard we mentioned is what we would describe as undersized, at 44" horizontal measurement but that makes it just perfect for those pint-sized players! In order to really ensure that the system remains stable as it's not the heaviest hoop around, it's recommended that you fill the base with water rather than sand. All in all, for a budget, buy, it's a great entry level basketball system and offers a fun and affordable way of getting your kids outdoors and actively engaged in a sporting pursuit.
Key Features:
Super portable, easy to set up and to move around into different positions
Telescoping adjustable pole in powder-coated steel with classic rim
Features an all-weather net
Comes with a shatterproof Fusion backboard in various color options
Delivers a budget-friendly, realistic experience for casual home play
Specification:
Brand

Lifetime

Model

90690

Weight

50 pounds
Goalrilla Basketball Hoop Yard System
Our next entry is a beneficial product for anyone regularly practicing outdoors in for example a landscaped back garden rather than just a yard. It's especially useful if you are new to the sport and starting out with your basketball training. That annoying phase where you are likely to miss more shots than not and end up knocking all the heads of your flowers in the back garden!
The Goalrilla (love that name!) Yard Guard is a really neat defensive net system that works in conjunction with any already installed Goalrilla Goal to keep your stray balls from bouncing out of the perimeter. It effectively protects your lawn and any lovely landscaping you might have and acts as a great safety feature. Even if you are playing out in the street, you can still set up a safety net area which will stop you from keep having to run down the road, chains stray balls! Spanning over 12-foot wide by 9-foot tall the Yard Guard system provides ample barrier with plenty of room for manageability. The system handily and compactly dismantles in seconds and can be packed away discreetly when not in use and assembled again when you are ready for another game. It comes with steel poles and a nylon net. Our handy guide to the best basketball sneakers features more great products like this.
Key Features:
Extended defensive net system perfect for the garden
Helps to keep stray balls in the court and not your flower beds
Encourages more practice time and building up skills
Folds away neatly and discreetly when not in use
Quick to install and comes with steel poles and nylon net
Specification:
Brand

Goalrilla

Model

Yard Guard

Weight

25 pounds
Lifetime Youth Basketball Hoop
Our final product to be featured in this Best Basketball Hoops round-up is aimed specifically at the younger end of the market, for aspiring players in need of plenty of off-court practice at home. It has a fully functioning and adjustable telescopic pole that can go from just over five foot to over seven foot so even if you buy this for a youth in your family who's just starting out, they should still get good use from the hoop through to their teenage years. Unless they really are destined to be the next Michael Jordan and are already seven foot by the time they are thirteen years old! It features a portable design so the base can be easily moved around into the perfect location; in your yard, garden or a driveway. Lifetime Youth Basketball Hoop has been specifically designed for use outdoors and is both rust as well as weather resistant. It also features fun and colorful fade-resistant graphics that come in a bold red or striking lime green.
Key Features:
32" backboard in either red/black or lime green design
Comes with an all-weather net
Height adjustable telescoping mechanism can be set from 5ft5 to 7ft5
10-gallon base element is portable yet stable and can be filled with water or sand
Designed to be both rust and weather resistant for use outdoors
Specification:
Brand

Lifetime

Model

90022

Weight

27.8 pounds
SKLZ Pro Mini Basketball Hoop
If you're serious about improving your free-throws, you're going to need to practice constantly – on the court, in the office, and even in your bedroom. So, if you don't want to spend hours throwing balls of paper into the waste-paper basket, why not upgrade to the SKLZ Pro Mini Basketball Hoop. This awesome little hoop slides onto your door, so you can practice whilst you're working or relaxing. It has foam-padded slide-on door mounts that won't damage your door and an 18"x12" polycarbonate backboard for practicing rebounds. 
It comes with a five-inch deflated rubber basketball but we'd recommend buying a couple of mini foam balls. They'll be far less damaging to the interior of your home or office. 
Key Features:
18"x 12" polycarbonate backboard 
Foam-padded slide-on door mounts 
Comes with a five-inch rubber ball 
Nine-inch spring- action "break-away" steel rim
Basketball Hoop Buying Guide & FAQs
Features To Look For in Basketball Hoops
You might think on the surface of things that shopping for a basketball is easy, but there are a number of features that you should take into consideration be on the lookout for. Including but by no means limited to the key points below.
Size and Materials – What space do you have to fill and are you intending keeping the hoop outdoors all year round. You can get 54", 60" and 72" as standard and go for either a portable or a fixed design. Work out which one is best for you first.
Playability – If you know that you have an aggressive style and want to really perfect that slam dunk technique, then you need to be on the lookout for a breakaway rim that will be both sturdy but flexible under pressure too.
Assembly – The larger style in the ground, permanent hoops are going to require more set up to get them into the correct position as once they are in, they're in so you need to ensure that you are measured up correctly and have your pole in the right place. Portable units are good options and can be quicker to assemble and be up and running. Sorry, what we should say is playing!
Installation Costs – Check into the option of getting your hoop professionally installed. It might cost a bit more but could end up saving you time and money in the long wrong by ensuring that you are perfectly set up from the get-go.
Pricing – Determine your budget first before you start browsing. You can pay anywhere from sub $50 to way over $1500 so set your expectations in the right ballpark to avoid disappointment when you realize that the 72", automatic height adjusting, tempered glass backboard that you've set your heart on is well out of your little league.
Basketball Hoop FAQs
Q: What Surface Area Do I Need For A Basketball Hoop?
A: You can work with whatever space you have, but as a general rule of thumb, especially if you are planning on using your basketball hoop outside in a driveway or yard, the following is a good guideline based around how many cars your garage could hold! So for a 1 car garage, a 54" hoop will do just fine whereas if you have a 2 car width garage, then your driveway can probably comfortably handle a 60" hoop. Going for the big guns at 72" then you either live in a palatial mansion with a fleet of cars, or you've just got a really big backyard! Just go for something that's proportional really relative to the space that you intend to position it. More importantly, make sure that you have a flat and even surface, preferably one that's made of cement or asphalt. While you can use basketballs on grass, you just won't get the required bounce from this kind of surface.
Q: How Do I Maintain My Basketball Hoop?
A: Chances are you will have invested good money in your hoop, and while most are made with outdoor conditions in mind and designed to be rust-resistant and weatherproof, it still pays dividends to properly maintain your hoop to ensure an extended service life and many happy years of play time. If you have invested in a portable style hoop, it will require either water or sand to keep it stable and secure. Keep in mind that over time, water will evaporate so it's a good idea to keep your base regularly topped up, that way it will remain safe and stable. If you already know that you are going to be using your hoop periodically and also have an aggressive style of gameplay and love a good old athletic jump and dunk, then make sure you go for a system that has a sturdy breakaway rim.
When it comes to maintenance, routinely check your net for signs of wear and tear. A net will need to be replaced anywhere from every 1-5 years depending on usage, quality, and conditions. You might also find that over time the paint detailing fades or gets scratched or chipped so touch that up with a satin black outdoor spray paint like a Rust-Oleum if necessary.
If you do have to keep your hoop outside in adverse weather conditions, it's also a good idea to remove any pole padding if that's possible and make sure you check and tighten all the nuts and bolts once a year. Follow these general maintenance rules, and you should be able to enjoy your basketball hoop for years to come.
Sign Up Now
GET THE VERY BEST OF GEARHUNGRY STRAIGHT TO YOUR INBOX