Best RC Helicopters In 2022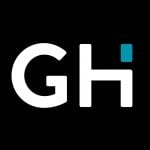 This product guide was written by GearHungry Staff
GearHungry Staff
GearHungry Staff posts are a compilation of work by various members of our editorial team. We update old articles regularly to provide you the most current information. You can learn more about our staff
here
.
GearHungry may earn a small commission from affiliate links in this article.
Learn more
Fun and games are something you and your kids can experience all year round, regardless of the weather. On rainy days, you get to break out the best family board games or take the afternoon (and maybe longer) building challenging but rewarding Marvel Lego sets. You can't spend the whole year cooped up inside, though, and getting out and enjoying the sunshine with the best RC helicopters sounds to us like a sweet way to spend the summer.
Much like their ground-based cousins, a remote control helicopter can be fun for both you and your kids. They're great for some bonding time and also to help you both get into a hobby you otherwise may have bypassed. While sports are cool and exciting, there's more to life than a kick of a ball or swing of a bat.
Modern RC helicopters are not like the remote control vehicles of your youth, either. Now, they boast improved features such as built-in cameras and enhanced craftsmanship to help you get over any fears of flying and instead take to the skies like a pro.
So, as Arnie would say, Get to da Choppa, it's time to take flight.
The Best RC Helicopter
Syma 3 Channel RC Helicopter



The Syma 3 Channel RC Helicopter is our top pick for the best RC helicopter around today. It's a great entry-level option because of its easy control and precise flight that will ensure you master the tricks of remote control flight with simplicity.
The brushed motor operation is durable and means less maintenance with longer lasting performance, while the metal frame protects it from most crashes and collisions. They're great for indoor use, and even though they may be a little too lightweight for heavy winds, you can still get something out of them down at the park or just in the backyard.
It takes around half an hour to charge to full, and you'll get 10 minutes of flight time from this, which doesn't sound great, but is standard for remote control helicopters. The controller itself is as little bulky, too, so while it's suitable for children younger kids may not grip it as securely as they'd like.
Despite these issues it's still an RC helicopter than comes at a spectacularly affordable price and gives you a great stepping stone to practice and master the basics before looking into something a little more substantial and more expensive. Even if you've been flying helis for years, it's likely you'll come back to the Syma repeatedly. If you like RC toys, check out our guide to the best remote control planes.
Key Features:
Easy to fly and ideal for beginners
Features auto stable and precision speed for controlled flying
2 selectable frequencies allow for 2 helicopters to been operated simultaneously
3-channel infrared remote control allows for multi-directional flying
Durably constructed from unique material designed to withstand crashes
Specification:
Brand

Syma

Model

S107G-B

Weight

8 ounces
Great for beginners
Durable
3 channel infrared controls

If you have kids in the family who are keen to take up a new hobby and love tinkering with remote control vehicles, then the Syma S39 is an excellent choice. It's also an excellent option for newbies to this fun pastime with plenty of safety features included that will help protect your investment from unwanted collision damage. It is only suitable for indoor use, so don't be tempted to fly this outside. Larger than the first helicopter we reviewed, it's made from a sturdy alloy which is purposefully chosen as it prolongs the lifespan of your helicopter. That's especially important when you're just starting out and frequent crashes are likely to occur. In terms of other useful safety features, it's also equipped with low-voltage and a reverse protection function, which are much better for the inner workings of your RC helicopter.
We already mentioned that it's only suitable for indoor use but a couple of other factors you should know about the run time and how best to operate. The optimum flight height is 10 meters and you can expect around 5-8 minutes consecutive flying time. It's fully compatible with a range of international helicopter safety certificates and also certified safe for kids to use. A couple of the noteworthy features include an infrared control that facilitates forward/backward/left/right/up and also down movements. Also, if you did want to advance to flying two helicopters at once, you can do that thanks to the fact that this Syma helicopter features 2 selectable frequencies.
Key Features:
Easy to fly and an excellent choice for children
Suitable for indoors flight only with distance of up to 10 meters
Fitted with a Gyro stabilizer as well as 2 frequencies allowing you to fly two helicopters at once
Sturdily constructed from anti-collision alloy
Infrared control allows for forward/backward/left/right/up/down frequencies
Specification:
Brand

SYMA

Weight

13.4 ounces
Cheerwing S107/S107G Phantom 3CH 3.5 Channel Mini RC Helicopter

The Cheerwing S107 Phantom mini RC helicopter is fitted with an advanced Gyroscope system that delivers superb precision and control. This style of system allows for continual adjustment of your aircraft mid-fight to ensure superior stability. It's also a durable and robustly constructed helicopter with an advanced metal frame. This has been proven under repeated testing conditions to be able to withstand dozens of collisions and crash landings. That makes it an ideal option for beginners to RC flying devices who might need some practice before they are entirely up to speed.
Other notable features include a super wide infrared control. Your mini helicopter is actually charged directly via AA batteries, so it's easy to maintain and ensures that you are always ready for your next flying adventure. There's also a colorful flashing lighting incorporated into the design that allows you to fly confidently in nighttime conditions adding a whole new fun dimension to playing with your Cheering Phantom helicopter. It's also fitted with 3 channels that allow for forward and backward, left and right as well as up and down movements. Should you require it, you can also fly 2 helicopters at once as this model of RC helicopter even features 2 selectable frequencies. It's definitely worth a closer inspection and may well be the best RC helicopter for you.
Key Features:
Features 3 channels and 2 frequencies to fly two helicopters in all directions
Upgraded durable metal frame for advanced impact collision
Ideal for flying in night conditions thanks to colorful flashing light
Small in size so quick and agile in the air
Precision control thanks to upgraded gyro system
Specification:
Brand

Cheerwing

Weight

13.6 ounces
Syma 3.5 Channel RC Helicopter

For the best value RC helicopter around, look no further than the Syma 3.5 Channel RC Helicopter which brings something a little more to the skies than the S107G with bright and clear LED lights for easy visibility and an extra touch of authenticity on take off. Like all Syma products, it delivers an excellent and stable flight for assured comfort and the precise handling is perfect for beginners. This doesn't mean more experienced pilots can't get some joy from it, though, and it works great as a practice set, too.
The smooth flight makes it a joy to use, and you'll have it whizzing through the air in no time after unpacking it from the box. You'll also enjoy its durability, because newbies won't have the hang of it immediately, but the solid and reliable construction makes it capable of withstanding crashes against walls, floors, faces, or other RC helicopters. Should it suffer any damage, there are extra parts included, and other parts are readily available to find in stores or online. 
However, the charging time might be a little too long for some of your liking, especially if you've got an itch that only an RC helicopter flight can scratch. There's little you can do about this, though, so we'd suggest getting the most from each flight so you feel mostly satisfied.
Ready to fly as soon as you take it out the box, offering dual frequencies, and with multiple channels for concurrent flight, you'll soon have your hover of helicopters ascending in no time.
Key Features:
LED lights
Stable flight
Precise handling
Brushed motor
2 frequencies
Specification:
Brand

Syma

Model

S111G

Weight

0.32 ounces
Durable
Affordable
Spare parts included
Blade E-Flite mCX2 RTF RC Helicopter

With a precision swashplate and a 5-in-1 control unit, the Blade E-Flite mCX2 RTF is one of the most substantial picks for both budding helicopter enthusiasts and those who know their way around a rotor or two. It comes with easy to use user-controllable settings, while the control unit delivers a variety of excellent features to make your time with the Blade E-Flite one of the most satisfying you'll ever find. The flashing LED lights also provide a more real experience, while the sleek body design ensures comfortable, speedy and streamlined flying.
You'll also find it's one of the most remarkably resistant choppers around and can survive everything from expected crashes into the wall to taking a tumble into buckets full of water. It's too light for outdoor flight, though, so try to keep in indoors as much as possible as we don't want your brand new helicopter stuck in a tree. We're not entirely sure the local fire department will come out to rescue that.
As long as you take flight in the comfort and warmth of your own home, though, you'll find yourself with a wonderful and ever-rewarding RC helicopter that will provide hours of fun for you and your family, and if you ever feel like adding to your collection, there's the potential for races to see who's the slickest pilot around.
Key Features:
Precision swashplate
5-in-1 control unit
2.4GHz DSM2 compatible receiver
Flashing LED lights
Counter-rotating head design
User-selectable control settings
Specification:
Brand

Blade

Model

EFLH2400

Weight

0.96 ounces
Sleek body design
Full line of replaceable parts online
Durable and resilient
Too light for outdoor flight
Syma 3.5 Channel Apache RC Helicopter

Our final pick of the day is the super cool Syma 3.5 Channel Apache RC Helicopter which gives you the chance to live out all your battlefield curiosities with none of the inherent danger.The performance is consistent with other Syma products, delivering stable flight and powered by a brushed motor for excellent, durable flight even for beginners. This makes it one of the easiest helicopters to fly, while the 8 meter range from the control gives you plenty of space to practice tricks, spins, and turns.
There are 2 available frequencies, and the gyro helps you move in a variety of directions for maximum maneuverability. It also recommends use inside because of infrared control, but we're sure you might get away using it in the garden.
There's no warranty offered, which is the same with all Syma products, so if you receive a faulty product or damage it beyond repair, then you're all out of luck. While unfortunate, careful flight should ensure it lasts long enough for you to get the most from it, so try to keep it out the way of obstacles as best you can.
It's a great gift from former or current members of the military, and with an additional landing pad, you can maximize the experience and take it to the next level.
Key Features:
Stable and easy to fly
8 meter flight range
Multiple directional movement
Brushed motor
2 available frequencies
Spare tail blade included
Tough and durable
Cool design
Cheerwing U12S Mini RC Helicopter

The Cheerwing U12S Mini RC Helicopter is one of a new breed of remote-controlled vehicles. It has a camera integrated into the design of the helicopter, which sends a live video feed straight to your smartphone. This gives you a literal birds-eye view. This technology has been brought about by the drone craze and is a huge upgrade for RC helicopter enthusiasts. It still uses a traditional remote control but has a clip to hold your phone so you can see the live feed right in front of you. 
Another useful feature is the auto hovering function or 'Altitude Hold Mode'. You can take your hands off the remote control and the helicopter will hover and wait for you to start moving again. This, alongside the low battery power alarm, reduces the risk of the vehicle falling out of the sky unexpectedly. It also has 2.4Ghz Frequency Technology, allowing multiple users to fly at the same time.  
Key Features:
Integrated 640x480p camera 
Transmission range – 30m 
Flight time – 5 to 6 minutes 
Charge time – approx 80 minutes 
Altitude Hold Mode 
2.4Ghz Frequency Technology 
Specification:
Brand

Cheerwing

Model

U12S

Weight

14.4 ounces
Get a real birds-eye view
Easy to fly 
Looks great 
Long charge time and short flight time 
Not very durable
DEERC DE51 Remote Control Helicopter

The DEERC DE51 Remote Control Helicopter has to be one of the best RC helicopters on the market today. If you're looking for the perfect introduction to the world of remote-controlled, propeller-powered flight, this is it. At less than $30, it's a lot cheaper than the professional level models on the market but it's still packed with impressive features that will keep you (and your kids) entertained for, well as long as the battery lasts. Speaking of the battery, you actually get two that provide around 10 minutes of flight time each. 
One of the best things about this RC helicopter is how easy it is to fly. It has one-key take-off and landing, which means you don't need to take flying lessons to be the pilot. Plus, it has an altitude hold function that stops it from falling out of the sky. The control distance is about 50 meters and it comes with an easy-to-use remote controller that anyone can work out. All-in-all, it's a great way to get started as an RC helicopter pilot. 
Key Features:
2.4GHz controller
One-key take-off and landing 
Two speeds 
Two modular batteries 
50-meter range 
Specification:
Brand

DEERC

Weight

11.1 ounces
Easy to fly 
Competitively priced 
Comes with two batteries 
Some concerns about long-term durability 
RC Helicopter Buying Guide
How We Chose Our Selection Of RC Helicopters
To ensure we got our selection of the best RC helicopters spot on, we needed to think about these 2 essential factors.
Reviews - RC helicopter reviews were an essential means of helping us figure out which are the top products to pick. While product descriptions and a little practice can give us a decent sign of the quality of a product, we don't have time to test for months on end. Instead, we use reviews to give us an idea of how well (or how not-so-well) these products perform months and even years down the line.
Price - It doesn't matter if you're a newbie or one who's more experienced with RC helicopters. Our mission was to present the best options around, regardless of knowledge, skill, and especially budget. To ensure we made a selection that could appeal to all, we found a wide range of prices so whether you're buying your 1st RC helicopter or your 101st, you will find something that will suit your needs.

Features To Look For In RC Helicopters
Before you make your final decision about which is the best RC helicopter for you and your household or friends, make sure you consider these key features that could sway your choice to something more suitable.
Battery Life and Charge Time - You'll have noticed that the battery life of RC helicopters isn't all that great, and they last somewhere between 6 and 15 minutes. There's little you can do about that, though, so instead of complaining about it, consider where you; 'll fly your helicopter and what you aim to achieve with it.
If you're a novice, you may prefer a longer battery life so you have longer to master your skills, whereas experienced pilots may just want to scratch their flying itch for 6 or 7 minutes before packing it away to charge. This isn't a hard and fast rule, though, and it will be down to your preference.
Some products come with overload protection to increase the battery life and ensure better and more consistent flight for longer.
As for the charge time, you'll find the helicopters charge anywhere between 20 minutes and 40 minutes. For the impatient among us, 40 minutes sounds like a lot, but you also may not trust a 20-minute charge to give you sufficient flight time.
Range - A large transmission range will give you more freedom with your helicopter and allow you to soar higher and travel further. If you fly indoors, the range will be easier to determine as there's less space for it to go, but if flying outside, be careful you don't fly it too far that you'll struggle to get in back.

Weight - It doesn't take an aerospace genius to figure out that a helicopter that's too heavy will struggle to get off the ground, however, more weight isn't always a bad thing, and it can help you maintain a steady hover and stay in place if the wind picks up when using your RC helicopter outside.
Number of Channels - The number of channels affects the directions you can move in. dual channel helicopters can move up and down, whereas 3 channel products will move forward and backward. If you get your hands on a 4 channel helicopter, you'll have complete control over where you go and which way you can move, giving you the most authentic experience possible.
Visibility - Both the color of the helicopter and any LED lights will improve the visibility when flying, especially at night or in areas where your vision could be hindered by surrounding trees. Excellent visibility will help you keep a close eye on your chopper to ensure it stays in range while also preventing it from getting caught against lampshades or stuck in trees.
Quality and Performance - Excellent build quality ensures better durability to provide a more enjoyable and successful flight with little risk of parts damage, and this can also impact the performance. The top-rated RC helicopters will boast lightweight metal construction to provide better reliability should you crash.
As for performance in the air, a decent transmitter is crucial, as is the ability to fly in a variety of conditions. All helicopters will fly indoors, but it's when you get outdoors that problems begin, as if the motor isn't powerful enough (and the helicopter is too light), you'll struggle to battle against the wind and a strong gust can quickly throw you off course.

Parts - While you may have an expert eye and superb control, there's always the chance you'll suffer a crash at some point in your miniature aviation career. This doesn't mean you can't use your RC helicopter any longer, though, and just because you break it doesn't mean it's the end.
Top-quality helicopters have replacement parts easily available online, and some models come with spare parts in the package for the more delicate areas of the helicopter. Before buying, make sure you can find extra parts should your break. We hope you never need to use them, but it's better to be safe and prepared.
Sources:
Sign Up Now
GET THE VERY BEST OF GEARHUNGRY STRAIGHT TO YOUR INBOX