Gifts For Gardeners in 2022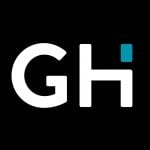 This product guide was written by GearHungry Staff
Last Updated
September 12, 2018
GearHungry Staff
GearHungry Staff posts are a compilation of work by various members of our editorial team. We update old articles regularly to provide you the most current information. You can learn more about our staff
here
.
GearHungry may earn a small commission from affiliate links in this article.
Learn more
They've got a green thumb, and it shows. You want to get them the perfect gift; fortunately, you already knew where to look. We've put our heads together and found the very best assortment of gifts to grab for the gardener on your list. Functional, beautiful, fantastic pieces that they'll be able to use for years to come, and so much more. Without further ado, let's hop into the best gifts for gardeners.
Gifts For Gardeners




You judge a hardcore gardener on how they make their compost. Actually, we just made that up. Compost is the number one thing that every serious gardener should have at-the-ready, and among the best garden gadgets rests the hand compost tumbler. You're picking one of the most functional, and one of the most crucial items that every gardener needs. Yimby Tumbler Composter comes with solid polypropylene construction, totally BPA-free, and looks fantastic out in the garden.
Making compost is all about aeration. Thanks to the slits along the sides and the dual-chamber feature, they're able to make two batches of differently-composed compost and keep it under the perfect conditions. No harmful mold, just healthy, rich compost for a more beautiful garden. And it can also make a perfect housewarming gift for a gardener in your life.
Key Features:
Easy tumble feature for small batches of compost
Separate compartments for varying compost composites
Fantastic aeration prevents harmful mold buildup
BPA-free polypropylene; this isn't going anywhere
Specification:
Brand

Yimby

Model

IM4000

Weight

30 pounds
Ki Store Garden Kneeling Pad

If you're low on gardening gift ideas, look no further: this is something that they don't even know they need, but after this, they'll never tend to the garden without it. You've seen them crouch down or bend over in uncomfortable ways to pluck weeds and prune the plants, and it always results in aching knees or a sore back. Boom: you've just eliminated their biggest problem.
Made from high-impact EVA foam, you kneel down, tend to the greenery, and you're good to rock and roll. While it's definitely among a lot of unusual gardening gifts, Ki Store Garden Kneeling Pad is ultra-functional and lets them know that you're thinking about their comfort. This is especially helpful if you're buying this for your aging mother or father; they get to continue doing what they love, no holds barred.
Key Features:
Reduces fatigue and joint aching
Made from high-impact EVA foam
Portable and lightweight
Simple to clean
Specification:
Brand

KI Store

Weight

3.31 pounds
Timber Ridge Folding Camping Wagon

This isn't your daddy's Radio Flyer. Some garden tasks call for a lot more might, whether it's tending to the weeds after a long and uneventful winter, or coming back from a two-week vacation on the Gulf Coast, the garden is overgrown. How are they going to fix it?
Timber Ridge Folding Camping Wagon is like a gardener's best friend: rugged wheels to roll over freshly-tilled soil, a high cargo capacity, and the perfect basic to store plucked weeds and general yard waste. It keeps things nice and neat, so there's no crazy cleanup session after the fact. It also includes a few external pockets to store secateurs or pruning shears.
Key Features:
Supports up to 150lbs of carbo
Extra durable wheels tackle rough terrain
Includes mesh external pockets for small tools
Includes a one-year manufacturer warranty
Specification:
Brand

Timber Ridge

Model

TRTR217271GRB

Weight

30 pounds
Keter Easy Grow Patio Garden Planter

They want to keep it green on the inside, green on the out: you're in luck because Keter Easy Grow Patio Garden Planter works both indoors and out. Every gardener needs a planter, but those large, clunky ceramic ones just aren't cutting it anymore. Let's show you why this one is so unbelievably awesome. First of all, you get a great drainage system along the bottom. Just pull the plug, and you're good to go.
On top of that, it's set at a great height. Prune the plants sitting down or standing up, it's all up to the gift recipient. This comes in a brown wicker-style exterior, or an all-black look, so you can match these neutral colors to their style, and kill two birds with one stone: gardening, and home decor.
Key Features:
Perfect height to use while sitting or standing
The quickest assembly process you've ever had
Drainage system with a plug for control
Useful for indoor or outdoor areas
Specification:
Brand

Keter

Model

212157

Weight

18.5 pounds
Worx 13 Amp Electric Leaf Mulcher

Having like ten bags of yard waste out at the curb looks awful. They like to mulch their leaves, use it in compost, or even just create a scrap pile behind the shed. Hey, it's their yard. Leaf mulching is a great way to take all that mess and turn it into a useful resource or pack it more efficiently. While this doesn't include the bags, the bottom is designed to fit most yard waste containers, so you can mitigate everything. Think of it as a trash compactor for the outdoors.
You'd be surprised at how quick Worx 13 Amp Electric Leaf Mulcher is to set up. This thing cuts down 53 gallons of leaves in a single minute, which is pretty scary when you think of just how many kitchen bags of leaves you could fill up. Three-year warranty from the manufacturer, tool-free building, and a very quick way to store it for the off-season. You were looking for the best garden gadgets, an out-of-the-box solution: here you go.
Key Features:
Mulches up to 53 pounds of leaves per minute
Requires zero tools to assemble
Quick construction and deconstruction for storage
Three-year warranty straight from the manufacturer
Specification:
Brand

Worx

Model

WG430

Weight

24.3 pounds
Black+Decker 20V Chainsaw




Black+Decker is probably one of America's most well-recognized brands for small home tools. They blew us out of the water with this one. Electric chainsaws usually get a bad rep, which is why they took it upon themselves to bring it back. This 20V battery comes included and is transferable to all other Black+Decker 20V items they might have, like a weed whacker. You get a total runtime of 30-40 minutes per charge.
Those charges take about four hours each as a heads-up. These are lightweight, simple to use, and provide enough power to really add some landscaping into the gardening zone. If you're hesitant, don't worry: Black+Decker 20V Chainsaw comes with a two-year warranty, so long as nobody's using this for commercial use.
Key Features:
Simple operation
Lightweight construction at 7.2lbs
20V battery lasts for 30-40 minutes
Includes a full two-year warranty for home use
Specification:
Brand

BLACK+DECKER

Model

LCS1020

Weight

7.2 pounds
Ohuhu Garden Kneeler and Seat

Did someone say unusual gardening gifts? They'll think it's a bench, but in reality, it's more than that. You can prop it the right way to kneel down on it, giving you a more comfortable way to prune the garden. Ohuhu Garden Kneeler and Seat is a simple gift, inexpensive, and provides enough tool slots along the side to make it convenient above all else. No constant getting up and down (which would nullify the point of the gift, really). Be sure to also check out our list of the best camping chairs for more great items like this.
Key Features:
Works as a bench or a kneeler
Includes three slender tool slots
Folds down easily for quick storage
Specification:
Brand

Ohuhu

Model

916-66000-62

Weight

6.65 pounds




Is their arsenal of gardening tools looking a little bit sad? Dull cutters, bent, rusty trowels? You've got the answer. Don't stick them with the same old tired kit, the one that's going to rust because they left it outside once. Vremi Garden Tools Set comes with rust-free aluminum construction, so they can put it through hell and back, and not be afraid. Quality pruners, trowels, gloves, and an entire carrying tote to keep them in.
That tote has organizational pouches along the exterior, as well as a quick-carry handle along the top. Nine pieces, one amazingly low price. If the budget's an issue, this is one of our inexpensive picks for the best gardening gifts you could possibly grab for that special someone. Or even make it a Christmas gift!
Key Features:
Includes 9 high-quality pieces in total
Rust-resistant aluminum construction
Durable, comfortable rubber grips for maximum traction
Tool organizer bag for simple cleanup
Specification:
Brand

Vremi

Model

VR0040

Weight

4.12 pounds
Pine Tree Tools Bamboo Working Gloves



Gardening gloves seem super basic, right? That's why Pine Tree Tools took it a step up and gave some special detail to an area of gardening that often gets neglected. Pine Tree Tools Gloves are made from bamboo, which degrades easily, grows without any harmful pesticides, making it a very green purchase for your green thumb. If they're not impressed, no worries: this is a super inexpensive and thoughtful gift, which also comes with a full money-back guarantee. Be sure to also check out our list of the best work gloves for more great items like this. 
Key Features:
Unisex design
Bamboo keeps your hands cool and dry
Completely hypoallergenic and earth-conscious purchase
Money-back guarantee
Specification:
Brand

Pine Tree Tools

Weight

0.64 ounces




Old tree roots and little stumps are like blemishes on your garden. If you know someone who's about to go the full landscaping overhaul route, they're going to need one of these. Crafted of steel and other durable materials, Brush Grubber simply grasps onto the stump or tree, up to 4" in diameter, and gives a helping hand in removing them from the garden. You get a great warranty, simple operation, and a quick fix for the gardener on your list.
Key Features:
The perfect way to pull out roots up to 4" in diameter
Includes 16 teeth to firmly grasp and dig into roots and small trees
One-year limited manufacturer warranty
Quick connection to an ATV, truck, or even a tractor
Specification:
Brand

Brush Grubber

Model

BG-08

Weight

11.9 pounds

Old-school wheelbarrows don't matter anymore: this is where it's at. Original Little Burro provides enough space for gardeners to get full use out of while having an organizational tray and series of hooks dedicated to keeping your gardener's gadgets at-the-ready. This works wonders on all-terrain, whether you have a freshly-tilled garden or you're dragging up the hilly slopes of the backyard. This quintessential companion is made up of steel and thick ABS plastic, keeping it sturdy and resistant against the weather.
Key Features:
7 cubic feet of wheelbarrow space
Tool organizer slots act as the last caddy you'll ever need in the garden
Sturdy steel stabilizers
Excellent traction on all terrain
Specification:
Brand

The Little Burros

Weight

6 pounds

I can't remember the last time I saw anyone privately own a full-fledged greenhouse, but with this excellent gardening gift, you don't have to. Gardman's miniature greenhouse brings the power of botany to a small space, so the gardener on your shopping list can either transplant flowers, give fragile plants some room to grow before placing them outside, or even starting an herb garden. The possibilities are endless.
This comes with a highly weather-resistant polyester lining over the top, made up of the same caliber that professional bakeries use on their food-safe transportation racks. Seal everything in with the sturdy zipper closure, and stand back as plants come to life. If you know a gardener who's cooped up in an apartment or wants to bring some more color to their kitchen, this is the way to go. For more similar products check out our guide to the best plant stands.
Key Features:
The perfect solution for potted gardeners or those with limited backyard space
Five feet tall; perfect height for shorter gardeners to still access their plants
Includes high-quality polyester cover w/ easy zipper closure
Specification:
Brand

Gardman

Model

R687

Weight

11.15 pounds
Modern Tabletop Geometric Terrarium

They garden, they bring greenery to life before their eyes, but all that dirt and grime could use a bit of style. Modern Tabletop Geometric Terrarium allows them to showcase their green thumb in any room in the house. Carefully constructed glass makes up the panels, allowing sunlight in, and those nurturing rays to do what they do best. This geometric enclosure has a watertight design, so you can tend to the plant inside without worrying about it spilling all over the coffee table or kitchen counter (just be sure not to overwater).
Key Features:
Stylish way to display early stage plants
Made of clear sodium calcium glass; sunlight penetrates and nourishes your plants
No draining slot on bottom; no mess
Specification:
Brand

NCYP

Model

20151222011

Weight

1.08 pounds

Get rid of that trowel, that's old-school. Hori Hori Garden Knife is the all-in-one tool for the garden that actually prevents people from spending more money on overpriced tools. It looks to be an intimidating war-era knife, but it serves the purpose of weeding, trimming back hedges, transplanting plants, and anything else that requires a firm hand. You get a sharpening tool for both the serrated edge as well as the smooth blade, a genuine leather sheath, and a high-quality handle (with a looped hole) to allow you to hang it on anything you'd like, or throw it into your Little Burro. Make sure you also check our guide to the best wedding tools for more great similar gardening products.
Key Features:
All-in-one tool for pruning, weeding and trimming
Includes genuine leather sheath
Free sharpening stone for both edges comes with your package
Smooth blade on one side, serrated on the other
Specification:
Brand

Truly Garden

Model

48-D7S3-XMRO

Weight

15.2 ounces
GrowLED Indoor Kitchen Garden

The ultimate indoor solution for renewing your green thumb, and being able to tend to plants without sunlight to guide you. This fantastic gift comes with a smart timer feature, giving sixteen hours of LED light to act as a standard day cycle, promoting proper photosynthesis for your plants.
While the size isn't enormous, GrowLED Indoor Kitchen Garden works wonderfully to begin vegetables or small trees, before planting them in the harsh outdoors. You can also provide a bit of peace of mind: this uses such a low amount of electricity, it won't even appear as a blip on their energy bills. Last but not least, it adds a clean and clear interior decoration to quite literally brighten up any space.
Key Features:
Provides excellent LED light for photosynthesis
Consumes a very low amount of energy
Smart timer tricks your plants into thinking it's daytime; auto shut-off
Suitable for a wide array of different plants, great for transplanting
Specification:
Brand

GrowLED

Model

TKLFMGGRO14P

Weight

4.8 pounds
Rhino Bilt Folding Boot Scraper




No matter how much a gardener loves the outdoors, the raw earth, and soil, they don't want to track it inside. This nifty tool is straightforward, and something we're willing to bet your gardener definitely doesn't have. Prop open the plates, stand on either side and lift one boot at a time to drag it across the four-piece intersecting bristle brush system.
Rhino Bilt Folding Boot Scraper works wonders with numerous types of work boots and shoes, clearing out the grooves and design of numerous heel types and brands. This tool is easy to maintain: you simply use it, forget about it, and give it a quick cleaning once a year to get any stuck-on dirt out. A perfect addition to any mudroom; a functional gift for gardeners.
Key Features:
Simple use; prop it open, stand on the plates, brush your boots
Works for numerous boot and shoe grooves
Keeps dirt outside, even when you bring the gardening boots indoors
Easy to maintain and lasts for years before needing maintenance
Specification:
Brand

Rhino Bilt

Model

FS

Weight

4.55 pounds




There are some discomfort and associated aching that comes with gardening, but there doesn't have to be. This nifty little rolling cart makes the perfect accomplice in transforming your exterior into a luscious green paradise. Take hold of the extending handle system, get it just right, and roll this on through the garden's pathway or along the front walk.
Sturdy wheels travel over whatever terrain you're facing, while the metal construction resists pressure and winding twists and turns. Plant this in one spot, take a seat, and enjoy an easier time pruning shrubs, tending to the garden, or simply taking a break to enjoy the fruits of your labor. Sunnydaze Garden Cart is one of the best garden gadgets on our list with amazing function and a fantastic price tag. Christmas presents for gardeners don't have to be too difficult to find – they just have to be functional.
Key Features:
Thick plastic wheels roll over all terrain with ease
Convenient extending handle system
Convenient basket storage along the side
Perfect seat to keep the pressure off your knees while gardening
Specification:
Brand

Sunnydaze Decor

Weight

32 pounds
Truly Garden Tool Belt and Apron

You need a good gardening apron to maneuver around the garden, without having to double back a dozen times for tools and seeds. This durable clip-action belt comes with a fantastic and durable apron attached, made of 600D polyester. Basically, it's going to take serious intent and force to break through this thing. This cost-effective gift for gardeners gives you the opportunity to get something functional, without having to blow the budget wide open.
You get five main compartments, each with their own intended use. Among them, there's a nylon loop along the bottom to hang larger tools from, and a zippered pocket along the top of the apron to store seeds or other fragile items. In short, Truly Garden Tool Belt and Apron is great for gardeners of multiple heights and is something they'll have for years upon years without it looking weathered.
Key Features:
Extremely cost effective
Zippered pouch to store seeds and other delicate items
Crafted of 600D polyester; nothing's going to break this down
Five main pockets for tool storage; a great gardening hip belt
Specification:
Brand

Truly Garden

Weight

8 ounces
Keep That Green Going
There you have it, the very best gifts for gardeners on your list. Whether you're going to get your hands dirty, or you're more the type to hand off the gardening presents and leave them to their own devices, you've ultimately enhanced their favorite hobby. If you think about it, you've contributed to their personal zen space and given them something to smile about every single day.
Sign Up Now
GET THE VERY BEST OF GEARHUNGRY STRAIGHT TO YOUR INBOX