Best Books For Men in 2021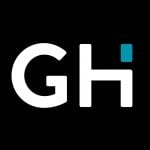 This product guide was written by Sam Anderson
Published
November 4, 2018
Support us! GearHungry may earn a small commission from affiliate links in this article.
Learn more
In the slew of technology, reading took a backseat to phones and tablets. Except for you; you never let the smooth grasp of a leatherbound book spine slip from your grip. True gentlemen augment their knowledge with detailed books, intricate philosophies and mind-bending fiction. Put the screen down, pick the paper up, and get back to the roots of knowledge. It's time to be prepared, enlightened and subjectively aware of your surroundings with the best books for men.
The Best Book For Men




One of the most classic books of all-time, one of the predecessors to George Orwell's 1984, Brave New World is a symbol of foresight and a man's ability to analyze the future, based on the present. Aldous Huxley wrote an entrancing tale using fiction as a medium, describing a future bent on synthetic human farming, global indoctrination, and a plethora of other concepts that are scarily close to what we're seeing in the world today. Regardless of your world views, Brave New World will have you on the edge of your seat with an expanded mind. This is one of those books every man should read and an amazing gift for book lovers.

If you've ever had the thought of dropping everything, driving off, and just setting out on your own, then Into The Wild is what you need to read. One of the best books for guys that want to strike off on an adventure, you'll follow the story of Christopher Johnson McCandless and his quest to leave the life he hated. He donates his money to charity and falls off the grip entirely. You'll follow his tales through the tabloids, right up until the moment he decided to strike off and take his own path. Through Jon Krakauer's masterful storytelling, you get a feel for being the lone wolf and dropping everything to enlist in your own adventure.
You may also like some of these amazing productivity books from our list. Don't miss them.

You can't talk about good books for men and leave out Between the World and Me. Flipping through these pages, you're reviewing one man's questions about American history, race, and the current social divide that's been tearing apart our nation. It's an enlightening journey that takes apart the current narrative that many of us attach ourselves to, and flips it completely upside-down. You'll take a trip over to another side, one flooded with eager questions and enthusiastic perspectives that paint a possible future, and an even more likely scenario in our world of tomorrow. Be sure to also check out our list of the best self-help books for more great items like this.




You're following over the shoulders of a twelve-year-old child who's been molded by a conformist society. Everything about this book, from the writing to the narrative, will have you saying, "Just one more page." In the ideals of Brave New World, this The Giver series is excellent to read with your son, or on your own to get a feel for the dystopian future we could all be heading towards. Lois Lowry's four-part series are all great books for men with an interest in the fragile nature of civility and society.
For chess lovers, we have prepared our selection of the best chess books. Check them out.

There's a touch of tragedy, a bit of sadness, and a story that turns like clockwork to keep you immersed. Men will absolutely fall for the simplicity and dual complexities of Ove wrapped up in his charming wit and the intricate way that the landscape unfolds around him. There's comedic relief, a heartwarming message, and a few dark patches that help immerse you in the realities that Ove is facing in his life. A Man Called Ove is one of the best books for men with an empathetic heart and willingness to put themselves in the shoes of another.




We're in an age in human history, between scientific breakthroughs and vast communication methods, that war should be completely unnecessary at this point. Slaughterhouse-Five delves into history, showcasing why war has never been constructive and putting an objective twist on how we view anti-war novels. As one of the top books for men who have either been to war or have had a loved one return from overseas, Slaughterhouse-Five will resonate a little harder. Kurt Vonnegut takes a deep look into our history as a species and showcases our shortcomings and victories in unison.

If you don't already have this on your shelf, paint us shocked. Watchmen is a graphic novel that pores over the lives of America's aging superheroes, and the darkness that currently envelops the nation. Not only do you get a hint of a murder mystery upon which the story is built, but you delve so far into the psyches of these worn-out has-beens, and investigate the way that their affection decayed over the years (and for good reason). Watchmen is one of the best books for men that have a soft spot for Marvel movies and comic books from their youth.
If you're after some books every man should read, Invisible Man deserves to be near the top of that list. If you've read T.S. Elliot, you're going to see a major influence by his The Waste Land in this novel. You follow the words of a nameless narrator through the book, following the pathway of his struggles in a rough period of American history. Growing up in an all-black community and being expelled from a negro college, our young protagonist takes to Harlem to let his voice be heard. He finds that, through the violence of the world, he wishes to recluse into a safe space, which we can all relate to at one point or another in our lives. The Invisible Man is on its way to being required reading as well.

The best books to read for men speak to our own individual masculinity, but also paint a picture of empathy. Ernest Hemingway's definitive edition of the classic novel comes with all alternate endings, which will keep your head spinning as you travel through every single possibility. A Farewell to Arms is a classic love story: a man and woman from different backgrounds, similar professions, and the struggles they endure trying to make a life in the post World War I landscape. This is thought to be one of Hemingway's very best works to date, especially when you pore over his specificities. He wrote the ending to this nearly forty times before sending it off to the publisher.

Not all books for men have to revolve around war and battle; we need a bit of comedy every now and again. The author David Foster Wallace has thrown in the hilarious tidbits of everyday life, amplified depending on the situation, with a strange quest for deeper meaning. Infinite Jest blends together the coping mechanism of comedy with the difficulties in life, while still remaining lighthearted and easy to read. This is one of those books that you run through like a hot knife through butter; you'll find yourself staying up late, entrancing yourself on every page. It's a long ride of over one-thousand pages, but one well worth the journey. Our handy guide to the best adult coloring books features more great products like this.



If you remember reading this in high school and hating it, give it a fresh look with your adult eyes. Of Mice and Men is one of the best books for men to read after a bit of worldly experience has been acquired. You get an entirely new empathetic feel for Lenny, an appreciation for struggles, weighing necessity and mercy, and fall right into the story. It's a short one-day read, one that will have you revisiting early American literature of the same caliber and style. Of Mice and Men shows simplicity in a world that doesn't welcome it. For more cool titles like this, check out our guide to the best yoga books.
How to Win Friends & Influence People




Fiction takes you on a wild ride through another's eyes, but having a healthy blend of nonfiction can also be majorly beneficial to your life as well. That ideal is present and persistent in How to Win Friends & Influence People by Dale Carnegie. We don't simply gain friends, we win affection with our personalities, and garner favor as time goes on. Every relationship is conditional, every action you perform influences others if you know what you're doing. Carnegie puts a positive spin on some harsh truths, driving home the point that nobody is resistant to ridicule, and that you have to continue moving forward, or else you'll be left behind.
The Power Broker: Robert Moses and the Fall of New York

Fascinated with New York and NYC? You're going to get a history lesson you never imagined existed with The Power Broker. Not only did this win the Francis Parkman Prize, but also a Pulitzer for being one of the most renowned books of our time. Delve into the history of New York, the shaping of its democracy, the way that New York City was built, and crumbled from within. You can shine out the outside while rust rests beneath the surface, a thought that will linger in your mind long after you read the final page. This reading is not for the faint of heart; compare the page size to Atlas Shrugged to get some context.




Cormac McCarthy weaves an intricate tale about a fragile relationship between father and son. That's all flipped upside-down, because you're following them through a post-apocalyptic landscape, flooded with uncertainty and dangers. McCarthy isn't pushing the idea of hope, he isn't telling you that everything is going to be alright, but you will see the survival struggle where this father-son duo salvages their humanity to remain on top, even in a desolate world. While it may not have been McCarthy's intent, you'll get to see both sides of humanity's coin: destruction and caring, violence and rescue. If you're a 1984 fan, you'll find some similar undertones.

We're still mourning the loss of the greatest mind of our time, but Stephen Hawking's A Brief History of Time will always be one of the most captivating, entrancing, and mind-expanding books in human history. Hawking tells us about the nature of black holes, points us to and from different points in the universe, blending our existence into one property, one being, and dissecting it at the same time. You don't have to be a scholar to understand Hawking and how he portrays his love for the theory of everything; you'll walk away from a more intellectual, refined man after dipping into a mere 212 pages with more content and context than any other book on your shelf can pack into a triple that number. Simply a classic, cornerstone book that you need on your shelf. 

It's remarkable to have any debut novel resonate as well as Khaled Hosseini's The Kite Runner has for millions of readers across the globe. Follow the narrative between a wealthy child, and the son of his family's servant. While The Kite Runner drives home similar points we see in literature and film, it does it in a seamless way that shows the single fabric of humanity. We're all one person, regardless of class and indifferences, and no medium like the eyes of a child can better paint the fact that we are born without prejudice or the ability to look down on another. The Kite Runner paints a deeper picture than the exchange between the two boys in the book and resonates with you long after the final chapter.

It's about as classic American comedy as you can possibly get. A Confederacy of Dunces portrays a hapless hero, Ignatius, and his clueless adventures that take you on a wild ride through New Orleans. Ignatius isn't the only one you follow; he's just the head of the confederacy, so to speak. Author John Kennedy Toole's messages are as clear today as they were when it was first printed: ignorance may be bliss, but it doesn't equal a happy life. Through comedic adventures, the lighter side of life, and a look at the inner-workings of a truly hapless oaf, there's heart and hilarity spread across every page.
The Brief Wondrous Life of Oscar Wao

While being an author and writing a book about a writer who wants to create a book isn't the most wildly original concept, author Junot Diaz does it in such a way that you can't help but fall into the pages. You follow Oscar, an overweight geek who lives in the slums, striving to become, as the sales page puts it, "the Dominican J.R.R. Tolkien." But it gets wilder than that, because Diaz takes us out of the realm of possibility, and immerses us in magic. A curse has plagued Oscar's family for as long as they can remember. An underdog tale where the odds don't deter our young protagonist from achieving their goals and slaying their demons; a timeless piece for the ages.

The original rendition, the unedited version of Napoleon Hill's first draft, in all of its raw power. You're getting nothing but Hill's original message, the unrefined words that came straight from his mind and bled onto the page. You're not only shown how to accrue wealth but the mindset that you must adopt to make it happen. Originally written in 1937, Hill's message is still as relevant as ever, over eighty years later. Ideals and methodic practice don't have an expiration date, and neither will your success when you plunge yourself into his work. All fact, no fiction, and a medley of varying methods and steps to pull yourself into a richer form of thinking, and a deeper set of pockets.
The Lone Ranger and Tonto Fistfight in Heaven

An ambitious title for certain, but a fulfillment of that ambition on every single page. A collection of author Sherman Alexei's tales and stories, Lone Ranger delves into multiple multifaceted characters, flips in and out of various narratives, and showcases one of the most provocative voices of early American literature. In a time where you didn't say what was on your mind, Alexei respectfully said "Screw that," and told these tales regardless of public opinion. The result was a wild ride that took every reader and skeptic on a journey beyond their comprehension, and those stories are still relevant today.




Walter Isaacson took the ideals of Steve Jobs, his life, and formulated them into biography from start to finish. These are based on over forty public interviews that Jobs had, information collected from his family members and friends, and even his competition. Regardless of how you viewed Apple or if you were on the opposite end of the financial spectrum as Jobs, his innovative designs and mechanical mind are still revered today. As one of the original founders of how we view technology, how we listen to music, you'll follow his accounts and third-party observational material, constructing a vibrant, yet incomplete puzzle of this world-changing inventor and businessman. Love books? Check out our review of the best business books for our top picks. 

Now bear with us here, because this is the most critically-acclaimed love or hate book ever written. We've quite literally never spoken to anyone with a mixed review; you love The Catcher in the Rye or you hate it, it's a simple fact. Even if you're not a fan of Salinger's writing or the portrayal of Holden, you'll get to the end of the last page and understand your own personal taste in literature and storytelling. Salinger showcases the complexities of a sixteen-year-old boy leaving his preparatory school, traveling through New York City, and understanding what it is that makes him tick. It's a wild ride that abandons certain grammatical standards, and that's what makes it such an ambitious read.

Don't bother with Leonardo DiCaprio's film (sorry, Leo), because you won't get the same experience out of a movie that you will when you read F. Scott Fitzgerald's original masterpiece The Great Gatsby. A piece of literature that portrays the roaring twenties in all their splendor, after the fact, of course, and showcases the complexities of high-class affairs. In the 1920s, everyone started coming out of their shells, started accepting debauchery, and the darker side of life. Jay Gatsby falls for the pinnacle of sex appeal and beauty, one misses Daisy Buchanan, and we won't spoil how their joint tale goes. Find more great products like this by checking out our guide to the best camping books.

William Golding is still revered for his decomposition of society and showing us all our true colors. When the chips fall where they may, it might show you the real you hidden underneath. Lord of the Flies follows the misadventures of a group of boys stranded on an uncharted island, void of any adult interaction or social norms to follow. You'll be able to tell just how much of modern-day film and books Golding has inspired: there's the politics of this group, the way they treat one another, and the devolution of humanity in one simple setting. The boys from Lord of the Flies are as realistic as it gets, and that's potentially what's most terrifying about reading their tales.

You knew we'd get here. No matter your beliefs, taste, or stance on the world, 1984 by George Orwell continues to be one of the most influential books to date. Orwell wrote this in 1948, flipping around the last two digits on the year to portray what the world was heading to. We're not ones to believe in man-made predictions coming true, but Orwell clearly had some foresight that we could all use in the current day and age. 1984 tosses you into the familiar, unsettling landscape of a world under watch and order by a higher governmental power. When you follow these pages, you'll see startling similarities to the world around you and how it's being shaped. Read quickly; Big Brother is watching.

It won the Nobel Prize in 1957 and continues to blaze a trail with its noble intent. Step in the shoes of The Stranger to follow the struggles of our young Algerian in a post-war world, and progress through his struggles as he faces a trial for murder,  relives the death of his mother and comes to the realization that the world is a cruel place to live. With a touch of legal thriller thrown in the mix, The Stranger is a cultural phenomenon indicative of the struggles that many are still facing today. While this is a great deal of fiction, the ideals and issues are ever-present in our very real world.
The Count of Monte Cristo

Imprisoned, daring to escape, filled with a new fire in his belly. That's the short version of Edmond Dantes' beginning in The Count of Monte Cristo, where he learns of a treasure hidden away on an island. His goal is to escape his prison cell for the crime he did not truly commit and venture for fortune to keep him in comfort for the rest of his days. It's a tale about suffering, delusion, and this ideal of grandeur that none of us are truly ever able to obtain. The Count of Monte Cristo brings up some sparks of Treasure Island for a few of us, but it carves its own path. You want nothing more than Edmond to find his treasure, even if at times, you end up hating him.




Gary Paulsen's iconic series (most people didn't know this was a series), follows a similar structure to Lord of the Flies. Our young protagonist is crash-landed, but it's not on an island, it's in the wilderness, and he is alone. With the pilot dead, thirteen-year-old Brian Robeson takes the only tool at his disposal, a hatchet that his mother gave him, and uses it to survive. You see another example of mankind brought back to the dark days, at Brian survives through the worst possible circumstances while vaulting over the barriers of his age and inexperience with the world, all in the name of survival. Hatchet is followed by Brian's Winter, and while this was a mandatory reading assignment in American schools, it's far more enjoyable as an adult. Don't forget to also check our guide to the best cookbooks.

It's another title that you have to fully read to understand just why it was named A Clockwork Orange. Anthony Burgess created a tale that preys on the fear that earnest people have of criminals, and their underground world. Burgess describes a world where good and evil tow a thin line, and where fear is the ruling force that keeps the streets clear at night. You're constantly asked "At what cost?" throughout this novel, weighing the value of the hero's morality versus ill-gotten gains. If you haven't read A Clockwork Orange in your high school years, you'll have a fresh perspective and a newfound love for the darker side of life.

Our final pick, Paradise Lost uses the Bible as a medium but isn't a religious book. It's a third-party perspective on the tale of Adam and Eve, the relationship between God and Satan, and the fragile fiber of the world. The lines between morality and humanity are not always drawn in the sand, they're not always visible, and in a world where no society has molded Adam and Eve and there is no word to guide them, they simply acted as humans would without any guidance or knowledge. Paradise Lost is specifically a classic for its hands-free, spectator's view of this story, and all the ways that it mirrors how we've changed (or in truth, not really changed all that much) throughout the history of mankind. 
If you wish to educate yourself when it comes to matters of money, be sure to check out some of these amazing personal finance books from our list.