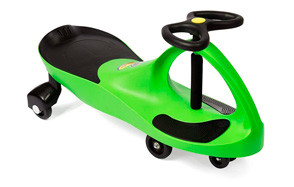 PlasmaCar The Original by PlaSmart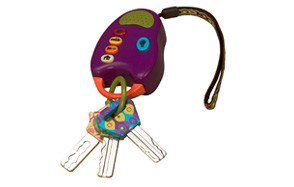 B Toys Funkeys Toy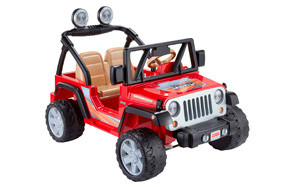 Power Wheels Jeep Wrangler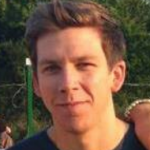 So you would think it was all plain sailing now that you have safely navigated out of the "terrible-two's" phase! That is until you realize that you know have a three-year-old toddler to buy for who is curious, inquisitive and wants to be constantly on the go. It's a time of activity for sure but also discovery and exploration. It's also the prime age to really being to absorb knowledge and to take on board the things they learn. Three-year-old boys need to be physically engaged and mentally stimulated so let's take a look at our Best Toys for 3-year-old Boys as we're sure you will find something they will absolutely love on our list today that will keep them happily entertained for hours.
The Best Toys & Gifts for 3 Year Old Boys
3-Year-Old Boys Toy Buying Guide
Being three is a critical age and a real developmental milestone. At this age, your boy will now have the ability to also play with other children and not just by himself or supervised by a parent. A three-year-old will have learned by now some social skills, and how to cooperate and share and may have started to get to grips with the concept of waiting for his turn, so you can introduce more fun playtime activities that require some healthy interaction with other children and siblings and that may require teamwork, problem-solving together and general sharing. Toys should also instill in them a sense of confidence, happy to play with themselves or other children and even challenge their motor skills and really get them moving and being genuinely active.

Factors to Consider When Buying The Best Toys for 3-Year-Old Boys
Three-year-olds are quick to learn and master new and straightforward activities, so you can introduce an element of creativity and cognitive challenges to the role of playtime. Toys really need to be interesting to engage with their ever inquisitive and curious mind and, more importantly, to try and hold their attention span as at this age they are constantly in pursuit of stimulation and adventure.
It's a fantastic age for fun and exploration. It's also the age at which they commonly (and a little annoyingly) start with the old "why" questioning! So give them interesting, exciting and interactive toys that will appeal to that sense of curiosity and try and encourage them to get out and about and move as much as possible too with a range of exercise-related toys that will promote the use of both large and small groups of muscles.
Other Related Guides
Best Toys For 1 Year Old Boys
Best Toys For 2 Year Old Boys
Best Toys For 4 Year Old Boys
Best Toys For 5 Year Old Boys
Best Toys For 6 Year Old Boys
Best Toys For 7 Year Old Boys
Best Toys For 8 Year Old Boys
Best Toys For 9 Year Old Boys