Best Nintendo Switch Video Games In 2022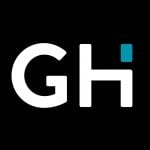 This product guide was written by GearHungry Staff
Last Updated
January 2, 2020
GearHungry Staff
GearHungry Staff posts are a compilation of work by various members of our editorial team. We update old articles regularly to provide you the most current information. You can learn more about our staff
here
.
GearHungry may earn a small commission from affiliate links in this article.
Learn more
The Nintendo Switch hit the market in 2017 to a lot of excitement. Fans of the family console giants were excited to have another Nintendo classic, more so following the dismal performance of the Wii U. Since then, the Switch has sold over 41 million units worldwide and has received wild praise for its innovation. More than anything else, though, what has made the Nintendo Switch such a delight is the array of instant classic titles on the console. The titles have been so good that some of them can easily be argued to be among the best video games of all time. Below, we're going to be looking at some titles that you really should be looking at, whether you're new to the console or are a die-hard fan.
The Best Nintendo Switch Video Game
Super Smash Bros. Ultimate Nintendo Switch Video Game
Who'd have thought that the little crossover fighting series would become the behemoth it is today? First introduced to the Nintendo 64 in 1999, the game has evolved with each new iteration bringing something new and fresh to the title. Super Smash Bros. Ultimate is what many might call the 'final form' of this popular franchise with even more fighters than ever before. You can now use famous figures from the Nintendo universe, including the crew from Splatoon, Ken Masters, and even Ridley from the Metroid series.
What's more, the characters aren't limited to Nintendo IP with names like Joker from Persona 5 and Cloud from Final Fantasy, also making appearances. The combat is as rapid as ever with new combo chains, attacks and items littering this latest version of the game. It's the best of the bunch, in our opinion, and with the possibility of taking your Nintendo Switch wherever you go, we opine that this is the best companion.
Key Features:
Largest roster ever
New attacks and combos
Exciting new characters from Nintendo properties
Suitable for playing at home or on the go
Specification:
Brand

Nintendo

Weight

0.16 Ounces
Can be played with friends with 2-4 player battles
Capable of being played any way you want (TV mode, Tablet mode, etc.)
All previous Amiibo are supported
The game could be overwhelming to a newbie
Some consumers have complained about the online experience
It doesn't offer much else besides the fighting experience making it a shallow experience for some
Pokémon Shield Nintendo Switch Video Game
Another year, another iteration of the Pokémon game. Pokémon Shield is one half of the Pokémon Sword and Shield games. Both games feature a lot of the same elements, but some Pokémon are exclusive to both games. For instance, characters such as Spritzee, Drampa, and Oranguru all appear here but are nowhere to be found in Pokémon Sword. That being said, this game still brings along with it all the remarkable experiences you have always attached to the Pokémon games. Choose a character and become a Pokémon trainer in an all-new Galar region. Your aim, as usual, is to be the very best, like no one ever was. You also have the option to choose from three new companion Pokémon: Grookey, Scorbunny, or Sobble to accompany you on your adventures. For more amazing products that will improve your gaming experience, check out our guide to the best capture cards.
Key Features:
New companion Pokémon
Exclusive Pokémon
New and vast region to explore
Cute characters
Specification:
Brand

Nintendo

Weight

2.08 Ounces
Very friendly to newbies
Large roster of characters
New camera controls
Many of the more popular Pokémon are unavailable
The graphics are patchy and uninspiring in some areas
The storyline isn't very engaging for many players
Pokémon Sword Nintendo Switch Video Game
If you've played Pokémon for any length of time, then you already know what you're in for with Pokémon Sword. If you are a newbie to the series, you would be pleasantly surprised by the cute characters, lush environments, and all the great things that make Pokémon such a classic. Like its sister game, Pokémon Shield, there are some exclusive characters on this one, including the likes of Deino, Slurpuff, and Scraggy. Train your Pokémon and take on other trainers all in a bid to become the best Pokémon trainer on the planet. You may also like some of the best gaming laptops from our list, so check them out.
Key Features:
New exclusive characters
Explore new areas and delve into a new story
New battle mechanics
Fight your way to becoming the top Pokémon trainer in the world
Specification:
Brand

Nintendo

Weight

2.08 Ounces
Great game for newbies
Impressive exploration options
You can go on raids with friends either locally or online
Pokémon roster unsatisfactory for many buyers
A couple of bugs plagues the game
Players have complained about being unable to transfer Pokémon from earlier games into this one
One of the most endearing things about Nintendo Switch video games is how interactive they can get. Just Dance 2020 is an example of this, and it does it in the best way. A classic in its own right, this dance simulator is a way to have a good time and get some much-needed exercise while at it. With 40 new tracks, including hits like 'Into the Unknown' from Frozen Two and many others, you can create incredible playlists with your favorite songs. What's more, it has over 500 songs in general and Ubisoft have been kind enough to add a free one-month trial with every purchase. There's even a kids mode with age-appropriate songs making this a game for the whole family. For the best audio experience, check out our reviews of the best gaming speakers and pick your favorite.
Key Features:
40 new tracks to dance to
500 plus tracks in total
Kids mode with age-appropriate songs
You can listen to the Just Dance 2020 playlist
Specification:
Brand

Ubisoft

Weight

1 Pounds
A great source of exercise
A game for the whole family
Can be used for parties and soirees
Only a few songs available for players not subscribed to Just Dance premium
Some of the songs can only be unlocked after doing specific tasks
Some consumers didn't like some of the song choices
We have talked about how innovative, and interactive Nintendo Switch video games are, and with Ring Fit Adventure, you get further evidence of this immutable fact. This is both a game and a workout routine all rolled into one. You are equipped with a ring-con and leg strap which reacts to real-life movements, and with these, you battle the game. For sure, you can fight, train, travel, and so much more in the game while working up a sweat in the real world. It is a game open to all players, and with 12 engaging mini-games, you can also compete with friends and family. You may also be interested in some of the best Xbox One accessories from our list, so check them out.
Key Features:
Ring-con and leg strap to control game characters
Acts as a game and workout routine
Can be played with family and friends
Features competitive mini-games for multiple players
Specification:
Brand

Nintendo

Weight

1.54 Pounds
Includes traditional workout routines for those who want to take things a step further
Doesn't require a high skill level to play
Encourages a healthier lifestyle
The storyline isn't very engaging
Dialogue is weak, and jokes aren't generally funny
It suffers a bit in the graphics department
The Legend of Zelda: Breath of the Wild
This is easily one of the best Nintendo Switch video games you can get your hands on. We could even go a step further and argue that it is one of the best video games ever, period. The Legend of Zelda: Breath of the Wild is a stunning game that lets you play with the ever-engaging Link as he once more traverses the land of Hyrule to save it from ruin. It's a single-player game that truly embraces the meaning of an 'open-world' with gorgeous designs dotting the entire landscape. It also possesses RPG elements and has enough new features to make it feel completely new and fascinating for old players and new ones.
Key Features:
Stunning graphics
One player game
Immersive gameplay and attractive story
Suitable for children over 12
Specification:
Brand

Nintendo

Weight

2.08 Ounces
Features compatible Amiibo
It isn't region-locked and can be enjoyed by fans all over the world
Creative platforming areas
It's a single-player game
The open world is beautiful but starts to feel barren after a while
The inventory screen could get confusing for some
Mario Kart returns to the Nintendo console epically with the Mario Kart 8 Deluxe game for Nintendo Switch. The classic racing game has all the elements that endeared it to players worldwide with colorful tracks and interesting battle elements. You can play locally with up to four players in a gorgeous 1080p resolution. All the classic characters return along with some favorites like King Boo and Dry Bones and there are new tracks to fascinate players and neat weapons to knock out opponents with. What's more, the music is fantastic, and the gameplay is almost intuitive. You can never go wrong with Mario Kart. You may also need some of these handy Nintendo Switch cases from our list, so check them out.
Key Features:
New tracks for players to race on
2-4 player local mode
New characters including Inkling boy and girl
Innovative battle mode
Specification:
Brand

Nintendo

Weight

2.08 Ounces
Handheld mode is just as much fun as TV mode
Old tracks from the Wii U version make an appearance here
Fun game for all ages
Nintendo Switch online membership and Nintendo account necessary for online mode
It doesn't add too much to previous iterations
It is not available in all countries
Building on the success of Splatoon, Splatoon 2 adds a fair few new features to make it a worthy successor to its mega-hit predecessor. This is an action game with a difference as it takes the elements of paintball and infuses a few other attributes to make a game that's a must for any friend group looking to bond over something. Splatoon 2 introduces some new weapons into the fray to freshen up the gameplay and it can be played with friends locally or with random strangers in the online mode. What's more, there are other battle modes, all of which can be thoroughly enjoyed by you and your buddies. If you are also interested in virtual reality, be sure to read our comprehensive guide to the best VR headsets.
Key Features:
New weapons for more dynamic battles
Can be played locally or online
Favorite battle modes return including turf wars
It is good, clean fun
Specification:
Brand

Nintendo

Weight

2.4 Ounces
It can be played with different controllers
It is suitable for children aged ten and above
Regular updates keep the game fresh and exciting
It requires players to pay more over time
The campaign mode isn't much fun
The online voice chat could get confusing
Tetris is famous the world over, which has led to some interesting interpretations of the game. Enter Puyo Puyo Tetris, which is for all intents and purposes, Battle Tetris. It comes with an engrossing single-player campaign, but as with most games in its genre, multiplayer is where it truly shines. Additionally, Puyo Puyo Tetris has a low level of entry for any player and the ease of learning to play makes it an enjoyable game for a large section of people. You can choose between Tetris, Puyo, and the other exciting fusion modes that implement parts of each game. Puyo Puyo Tetris might not have the same longevity as other Sega titles like Sonic the Hedgehog, but it brings with it a charm that makes it attractive to all players. For those of you who like PC gaming, we have prepared our selection of the best mechanical keyboards for gaming so check them out.
Key Features:
Interesting arcade mode
Local multiplayer mode for up to four players
Fun for the whole family
Smooth design and graphics
There's an in-game shop for players to purchase some cool, cosmetic additions to the game
Easy to navigate menu
You can choose between any of the games if you want
It is more expensive than the PS4 version
Some of the sounds might be off-putting to some
You can't preview the skins you're purchasing
New Super Mario Bros. U Deluxe
There's no list of recommended games to buy on the Nintendo that would be complete without the New Super Mario Bros. U Deluxe. It is essentially two games in one as you can play the standard New Super Mario Bros. U game and the harder and faster New Super Luigi U. This is platforming gold for all enthusiasts and features 164 playable levels for your enjoyment. There are new playable characters besides Mario and Luigi, which are optimized for less experienced players. It is a great portal game into the world of gaming, and it has enough nostalgia in the music and gameplay to keep you entertained and enthralled.
Key Features:
It is a two-in-one game
It isn't too difficult for newbies
More experienced players can play the Luigi game
New characters with unique attributes and skills
Specification:
Brand

Nintendo

Weight

2.08 Ounces
Excellent replay value
Is suitable for pros and beginners alike
Incredible platforming levels
It doesn't add much new content from previous Mario games
Saves are limited to boss levels only
The story mode isn't very engaging for some
You didn't really think we were going to forget Minecraft, did you? This titan of a game is so recognizable; it's harder to find someone that doesn't know about it than the opposite scenario. This Nintendo Switch port comes with unfettered accessibility and can be played across various platforms with friends. With the power of the Nintendo Switch, you can now have your Minecraft with you wherever you go. New and improved mini-games are available to players on different servers, and there's even a local split-screen mode that can be enjoyed with friends and family. Minecraft is a simple game, and while it has never been renowned for its graphics, it more than makes up for it with its heart. For the fans of online gaming, we have prepared our selection of the best gaming routers, so check them out.
Key Features:
Can be played across various platforms
Multiplayer split-screen
In-game store with diverse community creations
Limitless open world
Specification:
Brand

Nintendo

Weight

2.08 Ounces
It can be shared with friends across mobile, PC, and console
New mini-games for added enjoyment
You can play on the go
It runs rather slowly
Multiplayer requires Nintendo online subscription
It isn't easily accessible to younger kids
A fan favorite, Super Mario Maker 2, comes to the Switch in grand style. A sequel to the hugely popular and successful Super Mario Maker, the game allows you to build game levels, which can then be shared with an online community. Expect some brutal levels and some innovative stages made by some of the most brilliant minds out there. It features a single-player mode with about a 100 pre-designed game levels. Players can now create levels in numerous styles, including the classic Super Mario Bros. The online multiplayer mode is also a delight to gamers everywhere, as you can now experience the genius of level creators with a friend.
Key Features:
Endless supply of levels from creators all around the world
Single-player campaign mode
The game is a Nintendo Switch exclusive
Online multiplayer mode
Specification:
Brand

Nintendo

Weight

2.08 Ounces
It features a thriving community of creators
Wide variety of customization options to make the perfect level
Players can create levels in the Super Mario 3D world style
Requires a Nintendo online membership to enjoy courses from the online community
The multiplayer mode is disappointing to some
It's missing the 100 life endless mode of the first game
Fans waited years and years for the next installment of the Luigi's Mansion franchise, and when it finally came, it blew everyone away. Luigi's Mansion 3 is the third installment in the franchise, and it's better than ever. You play as Luigi, the less revered of the two brothers, as he takes on the role of a ghostbuster and exorcises a haunted house. The game features new and improved moves that help Luigi along the way, including a burst move that many players will find useful. It features a multiplayer mode that can accommodate up to eight players as you all work together to get to the end. Be sure to also check out our guide to the best gaming glasses that will protect your eyes while playing.
Key Features:
New moves that improve gameplay
Immersive multiplayer mode
Awesome graphics and design
Play alongside Gooigi who is a helpful companion
Specification:
Brand

Nintendo

Weight

2.08 Ounces
Quirky themes
Interesting local multiplayer mode
Ample humor to keep players entertained
It is impossible to invert the Y-axis for aiming
Some found the boss fights to be bland
Some found the gameplay repetitive after some time
Captain Toad: Treasure Tracker
Considering how successful Luigi's Mansion was, it's safe to say that people are interested in the fringe characters of the Mario. This is why Captain Toad: Treasure Tracker is worth a shot. It follows Toad as he tracks treasure through a series of platforming levels. It is generally a single-player game but also has a two-player mode which sees the other person providing turnip cover fire. The world is beautiful and takes a lot of inspiration from the Super Mario Odyssey environment. After a while, you even get to unlock and play as Toadette.
Key Features:
You get to unlock Toadette
It is predominantly a single-player game
Vibrant world designed in the style of Super Mario Odyssey
Contains some mild cartoon violence
Specification:
Brand

Nintendo

Weight

2.08 Ounces
Fun-filled courses
Second player can provide covering fire
Suitable for everyone
The price to content ratio is unbalanced to some
The platforming elements aren't as good as traditional titles like Mario
The lack of a jump action makes it difficult for younger players
Nintendo Switch Video Games Buying Guide
Features To Look For In Nintendo Switch Video Games
There are so many games on the Nintendo Switch that it could get confusing for buyers when going out to look for a new game to buy. This is why you should lookout for a couple of things before getting a Nintendo Switch game.
Price - This would always be an essential factor to take into consideration before buying anything. When it comes to games on the Nintendo Switch, always check out how much you can afford before purchasing a game. It is important to note that flagship titles and AAA games always cost a lot more than other games. If you have a limited budget, you can look out for indie titles. These are a lot cheaper and have some surprisingly magnificent gems that won't cost much.
If you are adamant about getting a AAA title, then perhaps you would need to take advantage of a sales period. The holidays are a great time to do this as most game retailers have sales during the holiday period that consumers can take advantage of and get the game they want. A little patience can also go a long way when seeking the best game to buy on the Nintendo Switch. As new titles come out, the older favorites naturally become cheaper, and if your budget is limited, this could be the time to strike. Just make sure whatever game you buy is worth the price you are willing to pay for it, so you avoid any regrets.
Age Restriction - Nintendo is generally known as a family-friendly console with many of the games catering to a wide range of people, including the young and the old. This is not to say that there are no mature titles on the Switch. Games such as 'Doom' and 'The Binding of Isaac' are titles that your pre-teen child should never come across. Therefore, always have a look at the ESRB rating to ensure that you aren't getting an inappropriate title for your kids.
This is particularly important when dealing with games with retro graphics or child-friendly designs. Titles like 'The Legend of Zelda: Breath of the Wild' feature graphics that are attractive to younger kids, but some of the gameplay elements aren't meant for kids. Keep an eye on this before purchasing a game for your kids to enjoy. You can also read up on the game and watch reviews on video sharing platforms like YouTube to have a better grasp of what kind of game you're getting and whether it's a good idea for your children or younger family members.
Online Capabilities - Online multiplayer mode is here to stay, and many games live or die on the strength of their online communities. Games such as Super Mario Maker 2 is indebted to its online community for the acclaim it receives. Some other games don't support online multiplayer. An example is 'The Legend of Zelda: Breath of the Wild,' which is a single-player game with almost zero online features. If you are someone who loves to compete with friends or random strangers online, make sure you get a game that supports this. Another thing to note is the strength of the online experience.
While some games have an online mode, they aren't perfect and are sometimes buggy. The Puyo Puyo Tetris game is an excellent example as some consumers complained of the lackluster online experience while playing. Some games also require a Nintendo online membership to access the online mode. Ensure you know what the online space is like before purchasing the game so as not to encounter any roadblocks that would frustrate you.
Multiplayer - You might buy a game with the intention of playing it locally with friends. With that in mind, it is necessary to consider whether the game has a local multiplayer mode. Games like 'Splatoon 2,' 'Mario Kart 8,' and so on, have local multiplayer modes that are suitable for 2-4 players at a time. However, a game like 'Captain Toad: Treasure Tracker,' features a multiplayer, but not in the proper sense. This may make it unsuitable to play with friends.
Sign Up Now
GET THE VERY BEST OF GEARHUNGRY STRAIGHT TO YOUR INBOX