Best Tripods In 2022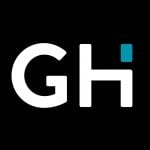 This product guide was written by GearHungry Staff
Last Updated
April 9, 2019
GearHungry Staff
GearHungry Staff posts are a compilation of work by various members of our editorial team. We update old articles regularly to provide you the most current information. You can learn more about our staff
here
.
GearHungry may earn a small commission from affiliate links in this article.
Learn more
If you're a professional photographer, you can relate to the pain of covering an event without a tripod. Tripods boost your ability to take amazing pictures. They preserve your camera placement and keep them stable, so you can quickly capture sharp images. Whether you're shooting outdoors or indoors, in low light or with full illumination, these tools are a must-have. Here is a list of the best camera tripods available.
The Best Tripod
AmazonBasics 50-Inch Lightweight Tripod




When it comes to purchasing a tripod, there are a couple of factors you need to consider—for most people, height is number one. This one has a 50-inch height, which provides the camera with the ability to capture professional and high-quality photos without causing strain to your back.  Coupled with a three-way head that not only turns full 360 degrees but also helps to make the switch from portrait to landscape orientation easily and back again. 
The AmazonBasics Lightweight Tripod is incredibly light, coming in at 1.25 pounds. This tripod won't make a dent in your luggage when moving from one location to another. With the 50-inch Lightweight, Amazon has created a camera tripod so exciting and useful, you'll never leave home without it and why should you? It can fit into the bag easily despite its extended height. Its portability makes it perfect for the photographer who is always on the move and needs to set up in time. This, as well as the quick-release plate, helps to increase the practicality of the tripod a great deal. This makes a perfect gift for photography lovers.
Key Features:
Adjustable height
Quick-release plate
3-way head
3-section, lower-lock heads
Specification:
Brand

AmazonBasics

Model

WT3130T+WT3111H

Weight

1.25 pounds
Dolica AX620B100 Proline Tripod and Ball Head

To dispense their duty efficiently, it is essential for tripod heads to be mobile and cover all angles. Fortunately for you, the AX620B100 tripod option is synonymous with versatility. Perfect for both outdoor and indoor photography, the Dolica Aluminum Proline Tripod goes the extra mile to enhance your ability to capture the right shots at any event.
Featuring a professional aluminum build, this tripod is sturdy and can withstand powerful cameras with weights of up to 13 lbs. It also has non-slip rubber feet and a retractable spike, both of which will ensure that your tripod holds firmly to the ground, no matter the surface. You'll be intrigued by the angle locking knob in the Dolica AX620B100. It helps you lock in the ball head allowing you to take the perfect picture. What this model from Dolica exemplifies is a combination of strength and relevant functionality. Compared to Amazon's option above, this extends further, but it weighs more. You may also be interested in some of the best camera holsters, so check them out.
Key Features:
Rubber-coated legs
Quick-release plate
Full aluminum build 
Specification:
Brand

Dolica

Model

AX620B100

Weight

4 pounds
JOBY GorillaPod SLR Zoom Flexible Tripod




We know what you're thinking. This looks more like a plaything for a 10-year-old and not a professional tripod. Well, we felt the same way when we first laid eyes on the GorillaPod. Here's the thing, while this tripod might have an unconventional and funny look, it's no joke at all. Designed by JOBY, this GorillaPod tripod is well-built, promising you a firm grip on the floor. If you're the type of photographer who loves to have dangerous fun with your camera to take some candid, wild shots, congratulations Bonnie. You just found your Clyde. Beyond the durability of the tripod, we're sure you'll fall head over heels with its 360-degree panning, which gives you total control and ensures there are no blind spots for your cameras.
Lightweight and easy to set up, there is no doubt in our mind that using this tripod will be a breeze, even for the newbie photographer learning the ropes. It's made of three separate materials (German TPE, the Japanese medical-grade ABS plastic, and stainless steel), now you know it can handle anything you throw it at. Need a reliable, rough rider that is still easy to set up? Well, here's your pick. With the JOBY GorillaPod, the only slight problem is the unconventional look. Make sure you also check our guide to the best smartphone tripods as well.
Key Features:
Strong ground grip
Lightweight
East setup
Durable build
Specification:
Brand

Featured Brands

Model

JB00134

Weight

14.1 ounces
Dolica GX600B200 Proline GX Series 60-Inch Aluminum Tripod




Just as it is with every tripod produced by Dolica, this option comes with all the bells and whistles that we've become accustomed to from this manufacturer. It's appropriate for taking pictures indoors and in open spaces.  If you're a fan of taking pictures with horizontally elongated fields of view, you'll find the numeric markings on the head useful.
The Dolica Proline GX Series is a major force to reckon with when it comes to tripods. It might weigh more, at 3.5 lbs., but its portability is something to drool over. If you're a travel photographer in search of an excellent tripod to make your movement as painless as possible, you shouldn't rule this one out.
This tripod also gets maximum points for strength and durability, as it is capable of holding weight of up to 15 pounds without buckling under pressure. The legs of the Dolica Proline GX Series tripod are made of rubber, allowing them to keep a mean grip on soft surfaces. Moreover, if you ever find yourself on rugged terrain, slide out the spikes under the legs, and you're good to go. You may also be interested in some of the best Canon-compatible lenses from our list, so check them out.
Key Features:
Numeric ball head marking
Portable design
Can hold up to 15 lbs.
Specification:
Brand

Dolica

Model

GX600B200

Weight

4.5 pounds
Vanguard Alta Pro 263AB 100 Aluminum Tripod




The Alta Pro is not the most recent offering from Vanguard, but there are quite a few things that keep us enchanted to it nonetheless. First off, you have incredible flexibility with the Alta Pro 263AB. While most tripods only expand to a limited angle, the Alta Pro provides enhanced stability and field of vision, allowing you to change your height and perspective at a snap.
With the proprietary instant Swivel-n-Lock System, you can quickly lock on the neck of the base to stay fixed on a specific shooting angle. The Swivel-n-Lock System is a blessing and a curse on this tripod. While it helps to position the central column of the tripod, it does nothing to affect the entire system's stability. The Vanguard Alta Pro also comes with premium features like shock control and non-slip rubber feet that keep your lenses stable as you take your pictures. However, one thing you should note is that the twists and vibrations on the Alta Pro are excessive. The head of the tripod is also quite weak, and it is very susceptible to breaking or damage. Be sure to combine this with a cool travel camera from our list.
Key Features:
Non-slip rubber feet
Hexagon-shaped central column
Quick-flip legs
Specification:
Brand

Vanguard

Model

Alta Pro 263AB 100

Weight

5.38 pounds
Mactrem PT55 Travel Camera Tripod




Ok, before anything else, please take a look at this tripod and admire it for the beauty. It's the most gorgeous piece in our guide. Now, you might wonder what makes this camera tripod so sleek? For starters, it has a high-end aluminum build. If our ranking system were based on aesthetic appeal, this baby would be the best choice. However, while the aesthetic appeal is fun, there's a lot more to a tripod than how it looks.
When it comes to functionality, you can rest assure that the Mactrem Travel Tripod doesn't lag behind other options. Its compact frame makes it very easy to store in your backpack, precisely why it's a perfect option for travelers. You also get full control over the angles you shoot images from thanks to its 360-degree swivel ability.
The most intriguing feature of this camera would be its fantastic four-section lever-lock legs. With these legs and a bigger latch, you can set the camera up in uneven terrains and rest assured that it will stand firmly. However, it would be best if you were careful with the head of the PT55. Its crank needs to be rolled over, so it might be a bit uncomfortable to work on when under pressure. Make sure you also check our guide to the best monopods.
Key Features:
Non-slip rubber feet
Quick-release plate
3-way pan head
Specification:
Brand

Mactrem

Model

Mac-PT55-Org

Weight

2.54 pounds
Manfrotto Compact Advanced Aluminum 5-Section Tripod Kit

This tripod's name describes it in its entirety. It's a compact piece of equipment designed for trouble-free transportation from place to place. The Compact Advanced Aluminum 5-Section option from Manfrotto comes with all of the basic features and some more. A sturdy leg structure ensures your camera is held firmly on both soft and hard surfaces, so you can rest assured of the stability that you need. The tripod is also light, coming in at just 3.1 lbs.
The major disadvantage of using this tripod is the weight. It holds a maximum weight of 6.6 lbs, which is much less than a lot of other options on this list. Also, you might want to be careful when the legs of this tripod are extended. The legs tend to wobble when it's fully extended, which can put the safety of your camera at risk. Our handy guide to the best waterproof cameras features more great products like this.
Key Features:
Optimized for both DSLR and CSR cameras
Sturdy build
Comes with a protective bag
Specification:
Brand

Manfrotto

Model

MKCOMPACTADV-BK

Weight

3.1 pounds
Polaroid 72-inch Photo/Video ProPod Tripod

The Polaroid 72-inch Photo/Video ProPod Tripod is designed with photographers and videographers in mind; you'll be head over heels with this option. You can trust the four rubbered terrain legs to hold up your camera firmly without slipping.
This tripod extends to as high as 6 feet, weighs four pounds, and retracts to only 28 inches, so you can quickly throw it in your bag. The foam grips allow you to hold the tripod firmly, ergonomically designed to prevent your hands from sliding down the tripod because of sweaty palms. It's also fitted with two separate shot-leveling bubbles that will help you achieve stability with your shots. Sadly though, it's not all fun and roses with this tripod. The lowest clamps on its legs tend to snap when being closed. The plastic used in manufacturing this tripod also looks cheap, and it doesn't inspire confidence. Also, there is a bit of a flimsy feel when you're working on the crank for the tripod's head. It's a good piece, but you might want to check other models before opting for the Polaroid 72-inch tripod.
Key Features:
Lightweight aluminum
Swivel set rubber feet
Auto locking mechanism on feet
Fluid pan-head
Specification:
Brand

Polaroid

Model

PLTRI72

Weight

2.2 pounds
Celestron Heavy-Duty Alt-azimuth Tripod




The Celestron Heavy-Duty Alt-azimuth Tripod has adjustable legs that you can adjust to a minimum of 32 inches and a maximum height of 45 inches. If you own a telescope, this is the tripod to get, allowing you to spin your camera or telescope around 360º with the lock disengaged to get better shots. The weight capacity of the tripod is also quite impressive. Being a heavy-duty option, it can hold weights of up to 10 lbs. It's not the strongest on the list, but it packs a punch in this department nonetheless.
This tripod provides slow-motion control handles, which will make it painless to make small movements. If you'll like your movements to be faster, all you have to do is loosen the azimuth lock and move the mount as you please. You can combine it with a mirrorless camera from our list as well.
Key Features:
Minimum height of 32", Maximum height of 45"
Two-way control; large movement and small movements
1/4"- 20 thread mounting bolt
Metal accessory tray for keeping accessories
Specification:
Brand

Celestron

Model

93607

Weight

10.91 pounds
Orion Paragon HD-F2 Heavy Duty Tripod

If you're a little bit taller, the Orion Paragon HD-F2 Heavy Duty Tripod is ideal for you. We appreciated the full extension of this tripod at a whopping 72 inches (6 feet) in height. This tripod is compatible with heavy binoculars, cameras, spotting scopes, and telescopes. However, its heavy-duty nature means that it isn't so portable.
This tripod has adjustable-tube legs, so you can lift it up and down to fit your height. Lever locks and the graduated marks on the tripod allow for a quick and easy setup. We love a tripod that has two-way fluid pan head and a tension adjustment knob on both axes for a smooth and controlled altazimuth motion.
Key Features:
11"-long adjustable handle
Fully extended height of 72 inches
¼"-20 dovetail shoe
Adjustable aluminum-tube legs with lock lever clamps
Specification:
Brand

Orion

Model

05378

Weight

7.5 pounds
Neewer Professional Aluminum Alloy Video Camera Tripod




The Neewer professional is expensive compared to a vast majority of tripods reviewed in this guide, but you'll get a quality tripod made from aluminum alloy in return. This tripod has a non-slip feet design, so you can place it on any platform to film or take pictures. It can handle a max load of 13.2 pounds, which makes it stronger than many options on this list.
At 13.2 pounds this is one of the heaviest tripods in this guide, but it comes with a nylon carrying case for protection and your convenience. The pan head has a drag fluid movement of 360 degrees so you can take a video without cutting or moving the tripod. We are crazy over the load capacity of this tripod of 26 pounds, which is enough for supporting most gadgets.
Key Features:
Non-slip feet design
Three section aluminum legs
61" in full extended height
Quick-release mounting plate
Specification:
Brand

Neewer

Model

10087146

Weight

8.4 pounds
Tairoad 55" Camera Tripod


If you like your tripod lightweight and affordable, then the Tairoad 55" Camera Tripod is ideal for you. You can take this 3.2-pound tripod anywhere with you, especially for vloggers. We love the blue and black design of the Tairoad, and the gravity hook that gives you space to hang your camera bag during production. Nothing fancy but it does the trick. For us, the crank lifting mechanism is a bit outdated, but the tripod lifts to a whopping 55 inch in full height and 18.5 inches when compressed. You can change your pictures from portrait to landscape with the handily adjustable tilt. Use the quick release plate with secure clips and rubber mats to attach and detach your camera in seconds, also protecting your gadgets from dropping.
We recommend getting this tripod if you have an SLR camera.
Key Features:
Load capacity of 11.2 pounds
3-way pan head
Made of aluminum alloy tube + ABS environmental plastic
Crank lift handle
Specification:
Brand

ZOMEi

Model

Camera-Tripod-Tairoad-T1-111-Blue

Weight

3.16 pounds
Gosky Tripod -Travel Portable Tripod




The Gosky tripod is compatible with binoculars, spotting scopes, camcorders and DSLR cameras. This is an all-in-one tripod. Weighing only 5.5 pounds, vloggers and tourists will like this tripod. You can reel this tripod up to 61 inches and takedown to 18.3 inches. You won't have to be concerned about this tripod sliding down on a counter thanks to its non-slip rubber feet that keep it sturdy on any surface. But, it could be difficult to control on sandy surfaces.
We love that the Gosky has a three-way pan head for smooth horizontal and vertical adjustments, with enough mounting platform for days when you're not carrying it out. The three-padded foam legs on this tripod give you an extra amount of stability and protection. It also features a slicing center column with tension control, which allows you to slide this tripod up and down without any friction. If you like photography, don't forget to also check our guide to the best GoPro alternatives.
Key Features:
Quick release plate for attaching and detaching gadgets.
Three padded foam leg cushions
Made from anodized aluminum
Weighs 5.5 pounds
Specification:
Brand

Gosky

Weight

5.1 pounds
Sign Up Now
GET THE VERY BEST OF GEARHUNGRY STRAIGHT TO YOUR INBOX