Best VR Headsets in 2022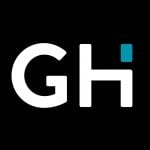 This product guide was written by GearHungry Staff
Last Updated
October 29, 2018
GearHungry Staff
GearHungry Staff posts are a compilation of work by various members of our editorial team. We update old articles regularly to provide you the most current information. You can learn more about our staff
here
.
GearHungry may earn a small commission from affiliate links in this article.
Learn more
Real life is boring. Luckily, we've been gifted a variety of ways to drag ourselves out from the daily grind, the stresses of work and money and the ever-depressing news reports that make it seem like the world's shifting ever closer to the brink of insanity. We have TV, we have movies, sports, books, and video games, and now some of these experiences have been enhanced with the introduction of virtual reality. There's been talk of virtual reality since most of you can remember, and now it's a (virtual) reality. With it, you are transported to another world, experiencing bizarre, unique, and fascinating places without going anywhere at all. If you're not convinced we're living in the future yet, then this is sure to convince you. Now, why not be transported to another world, too by checking out our picks for the best VR headset. So sit back, relax and strap yourself in, we're going on a ride.
The Best VR Headset
Oculus Go Standalone Virtual Reality Headset
So here we go, our choice for the best VR headset is the famed Oculus Go Standalone device which comes with a massive 64GB of storage can hold as many as 7 HD movies, 40 apps, and 20 games that allow you escape the real world and transport yourself somewhere completely different with the possibility of over 1000 games, social apps, and 360-degree experiences.
The comfortable design provides a personal theater feel, and the built-in surround sound will make it seem so real you'd be forgiven for being slightly confused once you step out from what is basically the first steps towards the Matrix. Providing effortless control, state-of-the-art technology, and an immersive experience like no other, the Oculus Go brings the future to you. If you are a passionate gamer, make sure you also check our guide to the best gaming headsets. 
Key Features:
64GB storage
Personal theater feel
Built-in surround sound audio
Effortless control
Specification:
Brand

Oculus

Model

B07B4NLKKF

Weight

12.5 Ounces
HTC VIVE Virtual Reality Headset
The HTC VIVE VR headset is a system that's more than earned its place on our list. With awesome true-to-life movements and realistic graphics, any ideas of 'virtual' reality will be left up to debate as it completely immerses you in the weird, wonderful worlds on offer.
It's sold with two controllers which further enhance your experience, and offer a 360-degree range of movement to give you the closest feeling to the real thing – just without putting you in danger. To sweeten the deal, you'll get a free two-month membership to Viveport, which allows you to explore, discover, and engage with some of the most realistic experiences you can find without venturing outside. Be sure to also check out our list of the best flight sticks for more great items like this.
Key Features:
2-month free trial with Viveport
True-to-life movements and realistic graphics
360-degree controller
Flexible play area up to 15 x 15 feet
Specification:
Brand

HTC

Model

B00VF5NT4I

Weight

11 Pounds
Oculus Rift + Touch Virtual Reality Headset
Those of you who have kept up to date with all the developments of VR will recognize the Oculus Rift virtual reality headset as the frontrunner of the industry and the product that forced many consumers to take note that this is the real deal. Combined with the Touch controls, you'll immediately have access to a variety of games, including the six that are sold alongside the package.
If this doesn't get your gaming mouth salivating, then don't lose hope just yet. You'll also have ultra-low latency, which ensures incredible immersion, while the operations are marvelously receptive in order to mimic real-life movements. You'll run, you'll fly, and you might the occasional scare, but with virtual reality that's all part of the fun. Our handy guide to the best racing wheels features more great products like this.
Key Features:
Sold with six free titles including Robo Recall and Lucky's Tale
Ultra-low latency for unparalleled immersion
Manual interaction with Oculus Touch controllers
Highly receptive to mimic real-life movements
Specification:
Brand

Oculus

Model

B073X8N1YW

Weight

8.09 Pounds
Samsung Gear Virtual Reality Headset
Despite being only compatible with Samsung smartphones, this set of virtual reality glasses is a great budget product that, if you own a Samsung, is almost a no-brainer to order at your earliest opportunity. Boasting a wide field of view and low latency, you'll experience detailed panoramic views that'll almost be enough to make you smell the air.
It's able to create adventures that are easy to navigate thanks to the touchpad and offers a range of possibilities that demonstrate even early models of VR were onto something special. It might not house other types of smartphones, but if you have a Samsung and want a risk-free way to enjoy VR more casually than anything else, then this is headset pretty much unbeatable. This also makes a perfect gift for gamers in your life.
Key Features:
Transforms Samsung smartphones into VR adventure experiences
Wide field of view
Easy-to-use touchpad
Precise head tracking and low latency
Specification:
Brand

Samsung

Model

SM-R323NBKAXAR-DenisParent

Weight

14.1 Ounces
Samsung Gear VR Headset with Controller
This evolution of the original Samsung Gear device comes with a controller for instant gaming experiences battling aliens, traveling across the world, or just solving mysteries, and if that doesn't sound enjoyable – even though we're not sure why it wouldn't – there's still another 500 or so games for you to choose from.
The controller helps you navigate your VR experience and is easy to get to grips with as well as being incredibly responsive to your movements. However, it's only compatible with Samsung products, which will, unfortunately, exclude some of you, but if you do have a Samsung, then this is a great value product that has everything you'll need. Love this product? Check out our review of the best gaming router for our top picks.
Key Features:
Works with hundreds of VR games
Compatible with a wide range of Samsung smartphone products
Controller helps to navigate VR experience
Head-to-head mode versus friends
Specification:
Brand

Samsung

Model

SM-R325NZVAXAR

Weight

1 Pound
HTC VIVE Pro Virtual Reality Headset
Our premium pick for the best VR headset is the HTC VIVE Pro which teleports you to a world with colors so rich, so vibrant, so clear that it will feel strange and almost disappointing when you return to reality, actual reality that is. The VIVE makes this possible with astounding 2880 x 1660 resolution graphics, blending realism and fantasy perfectly to create an awesome and potentially addicting experience.
As for gameplay, the 360-degree control capabilities provide an endless range of motion, while the built-in speakers ensure immersive audio further guaranteed through noise cancellation. This gives you the opportunity to play seated, standing, or in areas of 20 x 20 feet. If you're truly bored of what real life has to show you, then this is sure to reignite your passion for adventure. Find more great products like this by checking out our guide to the best gaming monitors.
Key Features:
Super rich colors with enhanced 2880 x 1660 graphics
Real life 360-degree movement
Immersive audio with noise cancellation
Play seated, standing, or in space up to 20 x 20 feet
Specification:
Brand

HTC

Model

B07B5DN22F

Weight

1.77 Pounds
Lenovo Mirage Solo Standalone VR Headset with Daydream
Finally, our pick for the best value product is the Lenovo Mirage Solo Standalone VR Headset. With this, there's no need for smartphones, cables or anything else that might interfere with your adventure, which provides the highest quality VR experience imaginable.
Using powerful immersive hardware, you'll quickly forget about anything on the other side of the screen, and the comfortable design provides hours of trouble-free fun for you and the rest of the family. It uses Worldsense Body Tracking and comes installed with innovative Daydream functionality which is ideal for drawing you in and keeping you in the virtual world. You might need to come back every now and again, but while you're there, enjoy yourself, you deserve it. If you are looking to upgrade your gaming equipment, then make sure you read our gaming glasses review or our gaming desks review.
Key Features:
Standalone product to do away with phones, cables, and other obstructions
High quality curated VR experience
Powerful immersive hardware
Comfortable design to ensure endless hours of use
Specification:
Brand

Lenovo

Model

B0793R2Q23

Weight

1.42 Pounds
VR Headset Buying Guide and FAQs
How We Chose Our Selection of VR Headsets
No, we don't just pick whatever looks best or will play our - but not necessarily your - favorite games. Here's what we consider when searching for the best virtual reality headset.
Reviews - We love reviews, they give us a chance to learn things about the product that we'd never otherwise know like things the manufacturer would never tell us. They are a heat source of identifying which is the very best VR set available. They're written by real people, and they can tell us if the headset is comfortable, if there's a wide and diverse range of games, and if they're likely to walk you right into grandma's favorite china vase.
Price - We know that virtual reality headsets aren't cheap, but we believe we still found a considerable range of products from the really affordable to the yeah-not-so-affordable-right-now-but-maybe-later. We are very passionate about ensuring that everybody can have a chance to experience the products that we recommend, so providing a versatile list of possibilities will hopefully have something for every budget.
Features To Look For In VR Headsets
If you're still on the fence about which VR headset is right for you, take a look at our ideas for the best features to think about before purchasing, which should make the final decision much easier.
Design - If you don't think the design of your virtual reality goggles are important you might end up very disappointed and very uncomfortable when you get around to buying it. Developers try to ensure that the headset will fit naturally around your head so there won't be any parts digging into your nose or temples, and it isn't too heavy so that your head fatigues easily. They don't always achieve this perfectly, but with cushioning and the right materials your VR headset is ready can be worn for hours if you feel like it without causing pain.
Controllers - A good controller is an excellent way of enhancing your VR experience like never before, especially if you want to use your headset for endless amounts of awesome games you can find available. Finding a headset with great controllers that allows for the maximum range of movement will make you feel like you're actually in the game, and won't struggle with any irritating lag or lack of responsiveness.
For the most authentic, realistic VR experience, you'll need a high-end 6DoF (Degrees of Freedom) controllers, as opposed to the 3DoF controllers that you find with casual gaming, which offers three-dimensional motion meaning you can duck, dive, swing, push, pull, and more to enhance immersion like never before. You'll find some headsets supply controllers of their own, but if not you can buy third-party controllers that will connect to your headset.
Games - There is a substantial range of VR games available for you to play that are both modified versions of older, popular games or brand new VR-enabled games that are only possible because of the advances in virtual reality and are incredibly immersive and enjoyable.
These games range from titles such as La Noire, Star Trek: Bridge Crew, and Beat Saber, and span a variety of genres including action, adventure, mystery, and horror, which transports you into situations that might not sound too creepy, but when it's just you and the headset, you'll feel a chill like never before.
Like your typical games consoles, some titles are available on certain platforms but not others, so if there's a particular game that you want to try out, then make sure you can actually play it on your VR device. Unlike your typical consoles, though, the prices of these games won't cost a couple of arms, a leg, and your firstborn to get your hands on.
You can find these games either on Steam or Playstation, as well as several product websites.
Compatibility - In the tech world, there are few things more demoralizing than getting super-excited about an awesome brand new product, game, or app only to find out that your device is not compatible, and instead of being one of those making memes about the gameplay, discussing it at length online and with friends, and - you know - actually getting to enjoy it, you're just some guy who seems to have an unhealthy obsession with something he cannot have.
To save this spiral into self-pity and looking for the next best thing, it's important that you ensure your device is compatible with VR technology. Luckily, there's a lot of backward compatibility in the VR world, but if you've had the same PC for close to a decade now, you might encounter some issues, and it's probably the sign you've been waiting for about an upgrade. There are also specific products, such as the Samsung headset, that will only work with Samsung products.
In order to get the very best experience from your VR headset, ensure to check out the specifications that allow for compatibility. Due to the graphics-intense nature of VR, you'll need high resolution, sufficient RAM, accepted USB ports, and an operating system advanced enough to handle the new technology, which is usually Windows 7 64 bit or higher.
If you're unsure, you can carry out tests on your PC beforehand - definitely beforehand - to check whether or not your device is compatible.
VR Headset FAQs
Q: What is a VR Headset?
A: A VR or virtual reality headset is a device used to transport you into virtual reality. It provides a first-person view and blocks out your external environment to provide an immersive, very real experience to play games or watch videos.
Q: Do You Need A Good PC to Run a VR Headset?
A: Not always. It will depend on the kind of headset you purchase. You can buy products that are standalone, you can buy ones that will fit your smartphone in a dock, and you can buy a VR headset for PC which is tethered to the machine, which might give you more variety in games but will also limit your range of movement.
Q: Can VR Hurt Your Eyes?
A: No, not in a way that causes permanent damage, anyway. That being said, existing eye conditions can be exacerbated by using the VR headset for too long, and like any activity that involves staring at a screen, you're likely to experience eye strain, headaches and illness if you're plugged in for too long.
Q: Can You Wear Glasses With VR?
A: We'd love to say no, any bespectacled readers will rejoice in knowing that they can take their glasses off and enjoy the wonders of VR in crystal clear vision, but we'd be lying. Truthfully, it depends on what kind of vision you have. Farsighted VR users might be okay, whereas shortsighted user could experience a few issues. It will all come down to your prescription.
Q: How Does Virtual Reality Work?
A: Using either dual feeds or two LCD screens, the software reshapes the image for it to appear more 3D, which is where the feeling of it being so close you can touch it comes from. By blocking out external stimuli through the headset - or goggles - you're further immersed in the VR experience. It's a bit more complicated than that, but we'd be here all day if we dove all the way into how VR works.
Sources
Forget about VR in the Living Room; This Summer It's on Waterslides and in Arcades - MIT Technology Review
Sign Up Now
GET THE VERY BEST OF GEARHUNGRY STRAIGHT TO YOUR INBOX