Best Electric Guitar Amplifiers In 2022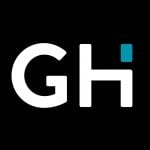 This product guide was written by GearHungry Staff
Last Updated
February 17, 2020
GearHungry Staff
GearHungry Staff posts are a compilation of work by various members of our editorial team. We update old articles regularly to provide you the most current information. You can learn more about our staff
here
.
GearHungry may earn a small commission from affiliate links in this article.
Learn more
An electric guitar is nothing more than a noiseless acoustic guitar if it does not have an amplifier. Whether you are new or experienced with electric guitars, you will agree that choosing a good amplifier is not a piece of cake. This is because there are tons of features and factors to consider when buying one. So, to save you time and stress, we have carefully researched and compiled a list of the best electric guitar amplifiers that will fit whatever budget you have. At the tail end of this article, you will get to learn about the various types of electric guitar amplifiers and what makes up a great amplifier. Now, let's dive in!
The Best Electric Guitar Amplifier
Fender Mustang LT25 Electric Guitar Amplifier
Fender has consistently churned out innovative and high-quality musical instruments since 1946 and the Fender Mustang LT25 Digital Guitar Amplifier is an upgraded version of the Mustang I. It is a training musical instrument that comes with an 8-inch speaker that boasts of a higher intensity than the one in Mustang I V2. For sure, the Fender LT25 does not let you down when it comes to its presets and effects and it features 50 presets and 25 effects, which will be enough to keep you playing for extended periods.
And if you want to connect the device with your computer, the USB port will come in handy. But unlike the Fender GT series, LT25 does not come with whistles and bells. This is because it is a guitar amplifier for beginners who do not necessarily need such accessories to play. For this reason, the equipment is powered by a 25-watt amplifier. While this is not exactly the loudest sound available, it is very adequate for students to practice with. So they don't disturb the peace of others. And for all the fans of playing keyboards, we have prepared our selection of the best keyboard stands, so take a moment to check them out.
Key Features:
25-watt amplifier
50 presets and 25 effects
Suitable for beginners and students
A USB interface and headphone output
Specification:
Brand

Fender

Model

2311100000

Weight

1 Pound
Easy to use
Lightweight
Versatile signal chain 
Poor sound quality
Cannot work with fuse
No handle
Blackstar FLY3 Mini Electric Guitar Amplifier
FLY 3 is a state-of-the-art mini amplifier that comes with the proprietary Infinite Shape Feature of Blackstar. This feature gives you tons of tone adjustment options for playing any genre of music known to man. And thanks to the inbuilt LINE IN jack, you can connect devices like MP3 players, laptops and smartphones to the amplifier; so you have access to your favorite songs and instrumentals.
Another very important feature of the Blackstar FLY 3 mini amplifier is its battery support. You just need 6AA batteries to get the music going non-stop, even in the event of a power outage. On top of that, you can carry the equipment to any location, thanks to its compact and lightweight design. In fact, it actually weighs only 1.98 pounds – which is mind-boggling considering the fact that traditional amplifiers are very heavy. And with a measurement of 7.6 x 5.6 x 4.3 inches, the device can fit into any space – you can even place it on a table. Overall, the Blackstar FLY 3 mini digital amplifier is a compactly built musical equipment that offers a plethora of features to give guitarists the best musical experience. Our guide to the best electronic drum kits features more quality instruments for musicians.
Key Features:
3 watts power rating
3-inch speakers
6 AA batteries required
50 hours battery support
Specification:
Brand

Blackstar

Model

FLY3

Weight

1.98 Pounds
Lightweight
Long-lasting battery support
Compact
Unsuitable for outdoor events
Not loud enough
Quality control issues
Fender Champion 20 – 20-Watt Electric Guitar Amplifier
Once again, Fender raised the bar for the entire guitar amplifier industry, with the Champion 20. This piece of equipment has a simple yet sturdy design that would make practice easier for anyone and offers 17 different tones which can be changed by simply turning the knob located at the top of the amplifier. With this impressive array of tones, you can easily play any song and it also features special sound effects like reverb, delay and chorus. With these effects, you get the feeling of participating in a live musical.
Equipped with only a single channel, the Fender Champion 20 still manages to deliver a high-quality, crisp and polished output that listeners can't get enough of. And if you want to listen to it by yourself, the amplifier comes with a headphone jack for that purpose and you don't have to disturb your neighborhood when practicing. Also, if heavy guitar amplifiers are a turn-off for you, then you will be attracted to the Fender Champion 20 because it only weighs 6.6 pounds – this is quite impressive for sophisticated equipment like this one. If you use headphones, you may also like some of the best headphone amplifiers for a better sound experience, so be sure to check them out.
Key Features:
6.6 pounds
17 different tones
Headphone Jack included
20 watts power rating
Specification:
Brand

Fender

Model

2330200000

Weight

6.61 Pounds
Versatile
Numerous onboard effects
5 years warranty
Not battery supported
Quite large
No handgrip
Boss Katana-50 MkII-50-Watt 1×12 Guitar Combo Amp
One of the most impressive things about the Boss Katana-50 Combo Amp is its valve-like feedback. For a solid-state amp, the response is simply very clear which is made possible by the combination of class A/B power amp and an analog preamp.
When it comes to sound effects and quality, the Boss Katana-50 does not disappoint, as it packs a variety of 60 effects which is one of the highest numbers of effects you can find in an electric guitar amplifier. It also gives you the liberty of choosing any sound of your choice, instead of playing to sounds you may not have ordinarily settled for. And by turning the knobs located at the top of the amp, you can toggle between different sounds.
Additionally, if you want an amplifier that plays with pedals, then the Boss Katana-50 is your go-to option. It combines with an FX loop to give you a clear and quick response. For example, if you place at the drive in front of the amp, it will make a growling sound in response. On the flip side, if you put a modulation pedal in the loop, as it will only gleam faintly in response. You may also be interested in our selection of the top mandolins on the market. Don't miss them.
Key Features:
12 knobs and 12 buttons
60 effects
Plays with pedals
1 pound
Specification:
Brand

Boss

Model

KTN-50-MK2

Weight

1 Pound
Lightweight
Compact design
Hands-free remote control
Not battery supported
Not for professional outdoor use
No handle
Orange Amps Electric Guitar Power Amplifier
Who said amplifiers always have to be black in color? The Orange Crush12 broke this traditional with the exquisitely designed orange-colored guitar amplifier and the design makes it stand out from the rest of the competition. With the ergonomically designed control panel of this equipment, dialing up an excellent tone will be a breeze. What's more, the knobs for controlling the various functions are located on top of the amp, so you don't have to bend over when operating it. Additionally, the interface is simple and the buttons are well-labeled; so you will learn how to operate it in no time.
And because this is a single channel amp, it is fitted with an overdrive knob to give growling sound effects when playing rock-n-roll or funky music. However, you can switch to a clean tone with just the press of a button if you want play slow music. And if you are wondering about the power rating of the Orange Crush12, it boasts of astonishing 12-watt power. For enhanced experience while playing and listening to the music, pick your favorite pair of open back headphones.
Key Features:
3 band EQ
12 watts power rating
11.46 pounds and 7.9 x 11.8 x 12.6 inches
6 inches speaker
Specification:
Brand

Orange Amps

Model

Crush12

Weight

11.46 Pounds
Good sound quality
Good power supply
Stylish and attractive design
Quite heavy
No handgrip
Limited sound effects
NUX Mighty Lite BT Mini Portable Modeling Guitar Amplifier with Bluetooth
The NUX Mighty is a mini device that stocks everything you have ever wished for in an amplifier and comes with ergonomically designed knobs for easy control. At the top of amp, you will see 3 well-labeled knobs designed for adjusting the volume, gain and tone level. Additionally, you can control the distortion voicing, toggle between tracks and play high-tempo rhythms by simply pressing the three buttons mapped for those functions.
On top of that, the NUX Mighty Lite features proprietary software that helps you control the amp without going near it. In fact, the application allows you to do basically anything you can do with the amp itself. And as a good amplifier will be incomplete if it doesn't support auxiliary cords and headset jacks, the NUX Mighty Lite is fully furnished with ports for USB, aux cables and headphones. Thanks to these features, you can continuously enjoy your practice session with disturbing the peace of others around you. You may also be interested in some of the best cellos from our list, so check them out.
Key Features:
Supports headphones, auxiliary cables, and Bluetooth
2.2 pounds and 6.5 x 3.9 x 4.9 inches
3 Watt Output Power
3 channels
Specification:
Brand

NUX

Model

SG_B07JMP2MFN_US

Weight

2.2 Pounds
Compact
Versatile
Affordable
Unsuitable for outdoors
Fragile
May experience volume issues
Peavey Vypyr VIP 1 20 Watt Modeling Instrument Amplifier
Peavey Electronics sets the pace for others to follow, with the Peavy Vypyr VIP. It prides itself as the first variable musical instrument in the world. It is brilliant combination of a bass guitar, electric guitar amplifier and acoustic guitar. So, with just the Peavy Vypyr VIP, you can amplify a plethora of musical instruments.
Looking at this sophisticated piece of equipment, you may think it's very difficult to operate. On the contrary, there is nothing confusing or difficult about this product. The control panel stocks everything you need to seamlessly get the best musical experience. On the front of the amp, you will see 5 buttons with which you can switch to different instruments. And if you want to pick out any sound effect of your choice, the stomp knob is there for you.
Additionally, as an amplifier is nothing without quality sound, hence the Peavy Vypyr VIP is constructed with instrument sound modeling system that creates any tone you want. Unlike most amplifiers that allow you to play only one sound effect, the Peavey Vypyr VIP gives you the luxury of playing 4 sound effects at the same time. To protect your ears while playing, pick your favorite pair of the best earplugs for concerts from our list.
Key Features:
6 acoustic and bass amp models
Enhanced chromatic tuner
16 Presets
19.55 pounds
Specification:
Brand

Peavey

Model

3608060

Weight

19.55 Pounds
6 acoustic and bass amp models
Enhanced chromatic tuner
16 Presets
19.55 pounds
Very heavy
Unsuitable for personal use
Expensive
Fender Frontman 10G Electric Guitar Amplifier – Midnight Blue
If you think you have seen all there is to electric guitar amplifiers, then you are in for a shocker! The Fender Frontman 10G Amplifier is designed as a practice instrument for beginners and professional guitarists. For a high-quality amplifier, we cannot fail to notice how cheap it is. In fact, it is one of the cheapest electric guitar amplifiers you can find anywhere in the world.
Everything about the Fender Frontman 10G Amplifier is simple, including its controls – even newbies can learn the ropes without any form of assistance. What's more, the front of the amp packs all the control knobs and buttons, so users can easily access them. One of such buttons is the one responsible for switching from one channel to another. It is the first button you will see from the right. The 3 next button buttons are mapped for controlling the volume, bass and treble levels. However, if you want an overdriven distortion, simply push the last button. Our guide to the best Bluetooth receivers features some great devices you will like.
Key Features:
Headphone jack and auxiliary cord included
6-inch Fender speaker
10.1 pounds and 13.7 x 11.5 x 7.1 inches
10 watts power rating
Specification:
Brand

Fender

Model

2311000001

Weight

10.1 Pounds
Compact and lightweight
Easy-to-use
Affordable
Not battery supported
Cannot be used for bass or acoustic guitars
Somewhat fragile
Electric Guitar Amplifier Buying Guide
Features To Look For In Electric Guitar Amplifiers
Speaker sizes - One of the main features to look for in an electric guitar amplifier is the speaker size. As a tip, the larger a speaker is, the stronger the bass notes it generates. On the flip side, small amplifiers are better suited for high frequencies.
The speaker size of electric guitar amplifiers are measured in inches. For instance, if you see a measurement of 5x12, it indicates the number and size of speakers in a stack – which is five 12-inch speakers in this case. The most popular amplifier speaker sizes are 8, 10 and 12 inches. And for home use, you can opt for small amplifiers that won't disturb the peace of your neighborhood.
Channels - Another very important feature to look for when buying an electric guitar amplifier is its channels. Nowadays, most amplifiers come with at least three channels, which allows the users to choose the perfect tone and distortion. In fact, some high-end brands equip their amplifiers with tweakable voice channels if you want it that way.
While some electric guitar amplifiers offer clean sounds, others are overdriven. So, it's important you test the quality of the sound of different channels before you settle for any amplifier. If you just need a product with clear and saturated distortions, a two-channel amplifier will suffice.
Input and Output Jacks - Before you purchase an amplifier, take a look at the back and you will see a variety of input and output jacks of different sizes and colors. This is the outlet to which you will connect other devices like footswitch and external speakers. The former is used for controlling the effects of the guitar while the latter is used to boost the intensity of the amplifier. What's more, newer amplifier versions are equipped with outputs that can be connected to a mixer and used for sound recording.
Power - The measurement of an amplifier's power is known as wattage. A very important point to note is that wattage is not measured in an absolute scale. Hence, a 5-watt amplifier is louder than a 25-watt amplifier. So, always remember, when it comes to wattage, the lesser the value, the louder the sound.
Before you buy an electric guitar amplifier, know what you want to use it for. This is because some amplifiers are designed for household use while others are designed for professional outdoor use. If you use an amplifier meant for outdoor in your house, it can bring down the roof with its remarkably loud sound.

Types Of Electric Guitar Amplifiers
Tube and Valve Amplifiers - This type of electric guitar amplifier is constructed with a vacuum tube in the power amp and preamp to improve signals. This makes it more responsive than any other type of amplifier. It also has louder and clearer tones, which makes playing more enjoyable and easier.
However, the major drawback of Tube and Valve Amplifiers is their weight – it's almost impossible to see a tube amplifier with a lightweight. Also, the replacement parts of this type of amplifier are hard to come by.
Solid-state Amplifiers - Rather than rely on vacuum tubes like the tube and valve amplifiers, these ones use transistors to amplify sound. However, they do not have the same level of responsiveness as tube amplifiers, so they have thinner distortions.
These amplifiers are the most popular and are mostly preferred by rock and blues musicians, jazz guitarists. These types of equipment are well-known for the clean and distorted sounds they produce. They're budget-friendly, much less heavy than the tube amplifiers, reliable and offer wide-ranging sound effects.
Hybrid Amplifiers - Hybrid amplifiers employ both solid-state and tube technology. The hybrid amplifier has an in-built preamp that uses a tube to produce an initial sound while the power amp uses the solid-state circuitry in operating the speakers. Because of the combined technology, these amplifiers are known to produce the best effects and tones possible. They're budget-friendly and light in weight.
Digital Modeling Amplifiers - The digital modeling amplifiers uses computer modeling to create and produce their sounds. These amplifiers are known to effortlessly imitate sounds and as such we can say that they're flexible. Not only are these devices flexible, they're inexpensive and very light in weight as compared to its counterparts.
Sign Up Now
GET THE VERY BEST OF GEARHUNGRY STRAIGHT TO YOUR INBOX