Best Electric Guitar Amplifiers In 2021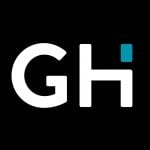 This product guide was written by GearHungry Staff
Published
February 17, 2020
Support us! GearHungry may earn a small commission from affiliate links in this article.
Learn more
An electric guitar is nothing more than a noiseless acoustic guitar if it does not have an amplifier. Whether you are new or experienced with electric guitars, you will agree that choosing a good amplifier is not a piece of cake. This is because there are tons of features and factors to consider when buying one. So, to save you time and stress, we have carefully researched and compiled a list of the best electric guitar amplifiers that will fit whatever budget you have. At the tail end of this article, you will get to learn about the various types of electric guitar amplifiers and what makes up a great amplifier. Now, let's dive in!
The Best Electric Guitar Amplifier
Electric Guitar Amplifier Buying Guide
Features To Look For In Electric Guitar Amplifiers
Speaker sizes - One of the main features to look for in an electric guitar amplifier is the speaker size. As a tip, the larger a speaker is, the stronger the bass notes it generates. On the flip side, small amplifiers are better suited for high frequencies.
The speaker size of electric guitar amplifiers are measured in inches. For instance, if you see a measurement of 5x12, it indicates the number and size of speakers in a stack – which is five 12-inch speakers in this case. The most popular amplifier speaker sizes are 8, 10 and 12 inches. And for home use, you can opt for small amplifiers that won't disturb the peace of your neighborhood.
Channels - Another very important feature to look for when buying an electric guitar amplifier is its channels. Nowadays, most amplifiers come with at least three channels, which allows the users to choose the perfect tone and distortion. In fact, some high-end brands equip their amplifiers with tweakable voice channels if you want it that way.
While some electric guitar amplifiers offer clean sounds, others are overdriven. So, it's important you test the quality of the sound of different channels before you settle for any amplifier. If you just need a product with clear and saturated distortions, a two-channel amplifier will suffice.
Input and Output Jacks - Before you purchase an amplifier, take a look at the back and you will see a variety of input and output jacks of different sizes and colors. This is the outlet to which you will connect other devices like footswitch and external speakers. The former is used for controlling the effects of the guitar while the latter is used to boost the intensity of the amplifier. What's more, newer amplifier versions are equipped with outputs that can be connected to a mixer and used for sound recording.
Power - The measurement of an amplifier's power is known as wattage. A very important point to note is that wattage is not measured in an absolute scale. Hence, a 5-watt amplifier is louder than a 25-watt amplifier. So, always remember, when it comes to wattage, the lesser the value, the louder the sound.
Before you buy an electric guitar amplifier, know what you want to use it for. This is because some amplifiers are designed for household use while others are designed for professional outdoor use. If you use an amplifier meant for outdoor in your house, it can bring down the roof with its remarkably loud sound.

Types Of Electric Guitar Amplifiers
Tube and Valve Amplifiers - This type of electric guitar amplifier is constructed with a vacuum tube in the power amp and preamp to improve signals. This makes it more responsive than any other type of amplifier. It also has louder and clearer tones, which makes playing more enjoyable and easier.
However, the major drawback of Tube and Valve Amplifiers is their weight – it's almost impossible to see a tube amplifier with a lightweight. Also, the replacement parts of this type of amplifier are hard to come by.
Solid-state Amplifiers - Rather than rely on vacuum tubes like the tube and valve amplifiers, these ones use transistors to amplify sound. However, they do not have the same level of responsiveness as tube amplifiers, so they have thinner distortions.
These amplifiers are the most popular and are mostly preferred by rock and blues musicians, jazz guitarists. These types of equipment are well-known for the clean and distorted sounds they produce. They're budget-friendly, much less heavy than the tube amplifiers, reliable and offer wide-ranging sound effects.

Hybrid Amplifiers - Hybrid amplifiers employ both solid-state and tube technology. The hybrid amplifier has an in-built preamp that uses a tube to produce an initial sound while the power amp uses the solid-state circuitry in operating the speakers. Because of the combined technology, these amplifiers are known to produce the best effects and tones possible. They're budget-friendly and light in weight.
Digital Modeling Amplifiers - The digital modeling amplifiers uses computer modeling to create and produce their sounds. These amplifiers are known to effortlessly imitate sounds and as such we can say that they're flexible. Not only are these devices flexible, they're inexpensive and very light in weight as compared to its counterparts.