Best Dartboards In 2022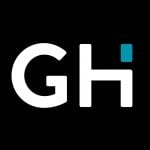 This product guide was written by GearHungry Staff
Last Updated
May 10, 2019
GearHungry Staff
GearHungry Staff posts are a compilation of work by various members of our editorial team. We update old articles regularly to provide you the most current information. You can learn more about our staff
here
.
GearHungry may earn a small commission from affiliate links in this article.
Learn more
Whether you're a darts aficionado or just looking for a new hobby, you need to ensure you hit the bullseye with the quality and style of your chosen dartboard. It's not a purchase you'll make often, so taking a look at some of the best dartboards on the market is a great place to start, getting the best quality piece of equipment for you. There's lots of unique features to look out for, but luckily for you, we've created this handy list of the best dartboards going. Whether you want to practise everyday or just use it as a social hobby, choosing the right dartboard is vital. From electronic dartboards to cabinet sets fit for the local boozer, our list gives you the choice you need to have high performance, high quality, engaging fun.
The Best Dartboard
Winmau Blade 5 Bristle Dartboard

Winmau has been around for over seven decades now. It prides itself on the exclusive backing of the British Darts Organization for close to 40 years. Winmau dartboards marketed in over 80 nations globally meet all specifications of the World Darts Federation (WDF). They have designed the Winmau Blade 5 dartboard which can be used for competitive dart tournaments and comes with a three-sided wiring system with an angle of 60 degrees. This is better than the Blade 4 which has an angle of 90 degrees because the possibility of the darts bouncing out is reduced. What's more, it is fitted with a small Dynamic System Wire that creates a concentric circle around the bullseye.
When it comes to weight and size, the Winmau Blade 5 is not the lightest, neither is it the heaviest dartboard out there as it weighs 4.8kg and measures 17.7 x 17.7 x 1.5 inches. The good thing about the weight is that it can be hung on a wall without breaking a sweat. The size makes this dartboard very versatile and it can fit into any playroom, bar or championship location. A game is incomplete if there is no scoring, hence, the Winmau Blade 5 sports an impressive wiring surface area that was reduced by a 14% margin when compared to the previous version. This means that the scoring area has been increased to bring out your inherent scoring potential. What's more, the ingenious wiring technology allows you to have a 6mm2 scoring circumference in trebles and a 9mm2 scoring area in doubles. All in all, the improved wiring system and scoring potential of the Winmau Blade 5 add more fun to the sports. Even though bounce-outs are not totally banished, they are reduced to the barest.
Key Features:
Enhanced wiring system
Meets all required specifications of the World Darts Federation
Dimension of 17.7 x 17.7 x 1.5 inches
Weighs 4.8kg
Viper Shot King Dartboard Set




As our best choice, it's clear to see why the Viper Shot King tops our list – as well as being the top choice for many customers too. The removable rubber ring technology means that you can extend the playing life of your board, ensuring that you've invested your money wisely. With thin, radial spider wires, you can be confident that your darts will hit the mark and bounce-outs a few and far between. The staple free bullseye means that you can be safe in the knowledge that you'll hit your target, without interference, and tightly compressed board fibers ensure that your dart stays put when it hits the board. Another added bonus with this dartboard is that the darts are included, allowing you to start playing straightaway. With two sets of darts, you can also compete against friends. Mounting hardware is included, giving you easy setup, without the hassle. Whether you're a pro or play recreationally, this is a great all-round board – and is easy on the eye as well. Viper has a whole range of different dartboards, but this is definitely one of the best quality and unique all-rounders in its products. Reviews are mixed from customers, but overall, the quality, price, and brand really make the Viper Shot King stand out, which is why it's our best choice when it comes to making that dartboard investment. If you love game nights, check our guide to the best board games.
Key Features:
Crafted with sisal bristle for improved durability and indestructibility
Dartboard diameter of 18 inches
Suitable for persons above the age of 13
Designed for dart championships
Specification:
Brand

Viper by GLD Products

Model

42-6002

Weight

13 pounds
Barrington Collection Bristle Dartboard Cabinet Set

Enjoy the electrifying experience of a dart game with the Barrington Webster. It contains a premium quality self-healing board of 18-inches diameter. The staple-free bullseye makes it more durable and resilient than the regular dartboards you will find around. Taking the solid number rings the Barrington Webster is built with, it is primarily designed for professional indoor darting competitions. What's more, the cabinet comes furnished with premium quality pine veneer wood that will perfectly fit into any playroom, man cave or tournament venue. The wooden cabinet will beautify the room with its antique appearance and albeit it has a classic look, the Barrington Webster dartboard is the latest flagship by Barrington Billiards.
Furthermore, the price of this cabinet dartboard won't break the bank and unlike conventional dartboards, the Barrington Webster cabinet dartboard sports a collection of the necessary darting accessories for a game to run smoothly. It features 6 steel-tip darts, wall bracket, temporary marker, and 6 flights. With all these components, you simply have to mount the Barrington Webster dartboard and aim at the bullseye!
In addition, scores can be recorded on the arcade wooden doors for future references, using the erasable pen which takes a few seconds to become visible after writing and also helps protect your walls in the event of a haphazard throw. Overall, the complete package weighs about 33 pounds but the board itself weighs only 24 pounds. Even though the weight may seem quite heavy, it is considerably portable for a cabinet dartboard.
Finally, the Barrington Webster has a classic and rustic design that would blend in with any indoor decoration and includes every necessary component of a darting game.
Key Features:
18-inches Self-healing dartboard
Professional indoor gaming
Complete package includes: 6 steel-tip darts, wall bracket, temporary marker, and 6 flights
Classic and rustic wooden cabinet design
Specification:
Brand

Barrington Billiards

Model

DRB100_237B

Weight

24.2 pounds
Hey! Play! TG Champion Tournament Bristle Dartboard

Simply going by the quality of the raw materials used in the production of the Hey! Play!, it is safe to say it is a remarkable product. The Hey! Play! dartboard was engineered with the best materials, making it durable and sturdy. It is a traditional dart version featuring a natural fiber mark and tip darts and was designed in accordance with the standards and specifications of international championships. It is certainly crafted in a manner that will seamlessly fit in any room and blend in with any decoration. What's more, the dartboard is great for people of all levels, whether beginners or professionals and in addition, it can be played by both kids and grown-ups. It also helps create a fun-filled time with your loved ones, as well as offer unforgettable moments.
The Hey! Play! dartboard also comes with darting tools such as wire spider web to help partition scoring segments, as well as wall brackets built to facilitate suspension of the board. Other features include 6 brass darts weighing 17g each and bullseye without staples. The absence of staples helps to minimize the rate of dart diversion, making each strike closer to the target. Just like those used in championships, the staple-free frame increases the scoring potential of the player.
Hey! Play! understands that a heavy dartboard is a huge turn-off for most people, hence, its TG Champion Tournament Bristle Dartboard was designed to be a lightweight product. It only weighs 5.5 pounds and measures 8 x 30 x 26 inches. Overall, this dartboard is very comfortable and easy to play. We find that the Hey! Play! exceeded the expectations of most dart players, whether novice or expert.
Key Features:
No staples
Crafted with self-healing sisal bristle fibers
Dimension: 8 x 30 x 26 inches
Wall bracket included
Specification:
Brand

Hey! Play!

Model

15-51002

Weight

5.6 pounds
Winmau Blade 5 Dual Core Bristle Dartboard

This Winmau Blade 5 dartboard features high up on our list and is also chosen as our best value dartboard – and with good reason too. Thehigh quality wiring system and patented Dual Core Technology allows for higher scoring, as well as reduced impact on the board itself, giving it a longer playing life and more darts fun for you. Winmau is a well-known brand when it comes to darts, and it's no surprise that this particular board as been endorsed by the British Darts Organisation, often used in official tournaments. With razor thin wires, you'll find that your scores become higher, as bounce-outs become fewer and scoring areas are wider. This is a great board for both professionals and beginners, giving you something high quality that will last, but that can also help you improve and gain the skills you need. The Rota-Lock system means that you can easily set the board up, as well as ensuring that the board doesn't move, so that your game isn't affected. Reviews have stated that this is one of the best darts boards on the market and that nothing can surpass the quality. It's certainly hit the bullseye with us. Customer reviews speak for themselves, with many people raving about the quality and design. This is a traditional board, but still stands out in the modern world. As one of the best brands on the market, it's no wonder why the reviews are so high, with customers who keep coming back for more Winmau products. Make sure you also check our guide to the best air hockey tables.
Key Features:
Endorsed by the British Darts Organisation (BDO)
Dual Core Technology, which makes it extra durable
Scoring area is increased because of thin wiring system
Reduction in wire angle, so that there are fewer bounce-outs
Low compression on outer core, so darts penetrate easier
Triple-wheel lock and level system
Specification:
Brand

Winmau

Model

3009

Weight

11 pounds
Winmau Diamond Plus Tournament Bristle Dartboard




This is a traditional board and has been used in many official darts tournaments all over the world. Winmau features twice on our list because of the high quality of their dartboards, as well as the endorsements from the British Darts Organisation. This is a highly durable board, so great if you play every day and are looking for something robust that will stand the test of time. It also comes with a removable rubber ring, so that you can twist the board around, extending the playing life for years to come. The Diamond Plus is one of the heavier boards on our list, so ensure that you take your time when installing it – but equipment is provided to help you do this, so it won't be long before your throwing those darts. With a high density sisal, bounce-outs basically become a thing of the past, allowing your darts to stick in firmly so you can be sure of your score.Reviewers have stated that although the bevelled wires do help with bounce-outs, they do still happen, but if you're a pro darts player, this just adds to the fun of the game. The self-healing fibers of the board means that this is definitely robust and durable, ideal for spending the weekend with friends or just for extra practise in the evenings.Winmau is often named as the king of dartboards and although this isn't our best choice, we would have to agree that Winmau is one of the best brands out there. This is one of the more expensive choices on our list, but well worth the investment, particularly if you're looking to go professional or already are. Remember, if you have soft tipped darts, this won't be a good match, so always look at the requirements when purchasing. You may also like to check our guide to the best pool cues.
Key Features:
Used in official tournaments
Comes with added endorsement from the British Darts Organisation
Self-healing sisal fibers for durability
Extend the playing life of your board with removable rubber ring for rotation
Bevelledwire helps with bounce-outs
Installation equipment provided
WIN.MAX Electronic Soft Tip Dartboard Set

As one of the only electronic dartboards on our list, the WIN.MAX certainly stands out – and for good reason too. This is a great choice if you're looking for something to entertain friends at parties, or something new and exciting for your children. Although perhaps not for the professional darts player, this board does come with some great features. With 21 games to choose from, you don't just have to stick to traditional darts. You can also have different groups of players, with different sizes too, adding to the fun. This board can keep score for you, so you can just concentrate on the game at hand – and having fun. It also comes with a wide catch ring, so you don't have to worry about hitting the wall behind you. There are six soft tip darts included, as well as extra tips; a gaming manual; AC adapter; and that all important mounting equipment. The board is also lightweight, making installation a breeze. Although not recommended for the more serious player, this is a great addition to any games room, and might be beneficial if you're looking for a little R&R from your professional practising. The voice announcer is also a brilliant addition to this board, giving you real-life tournament feels. However you choose to enjoy the WIN.MAX Electronic Soft Tip dartboard, you're sure to have a lot of fun doing it. Our handy guide to the best ping pong paddles features more great products like this. 
Key Features:
Electronic dartboard, with wide catch ring
21 games to choose from
LCD display so you can clearly see your scores
Voice announcer, as well as automatic scoring
Reduction in bounce-outs due to ultra-thin spider
Soft tip darts included – pack of six
Specification:
Brand

WIN.MAX

Weight

3.79 pounds
Barrington Premium Bristle Dartboard Cabinet Set



As our premium pick of dartboard, it's clear to see why with the Barrington Bristle cabinet set. This is a very robust and durable piece of equipment and a high quality make. Although the board does come with a cabinet, it's lightweight and easy to install, allowing you to start playing immediately and get those darts in. The board heals itself, ensuring that you've invested wisely in a long-lasting piece of equipment, definitely getting your money's worth. As well as this, the staple-free bullseye ensures that bounce-outs are reduced and your scores are higher than ever before. Whether you're looking to install it in your pub or garage or games room, the cabinet is certainly a talking point, as well as keeping your board protected when not in use. With LED lights too, create an atmospheric feel that will keep you playing well into the night – great for those game nights with your friends. You also get two sets of darts included, as well as a marker to keep score. This is ideal for professionals, as you can keep track of how well you're improving. It's also official sized too, perfect for getting ready for any big tournaments on the horizon. Barrington are a well-known brand and have a range of great games to add your collection, perfect if you like to keep everything matching. Reviews are great for the Barrington, with customers particularly enjoying the cabinet feature, with only some complaints in regards to delivery and missing knobs. Bear in mind the type of darts you're using too, as softer tips won't land properly in this board, meaning you miss out on those vital points. Don't forget to also check out our guide to the best trivia board games.
Key Features:
Staple free bullseye target
All accessories included for a regulation darts game – 6 steel-tips darts, maker, as well as flights
Mounting bracket included
Cabinet case to keep it protected and shut away when not in use
Easy to install and lightweight
Self-healing board, perfect for professionals
Specification:
Brand

Barrington

Model

DRB100_098B

Weight

27.5 pounds
Unicorn Eclipse HD2 High Definition Professional Bristle Dartboard

Another well-known brand on our list, the Unicorn Eclipse HD2 high definition professional bristle board is ideal for those of you looking to perfect your darts technique and get some high scores. Its ultra-thin wires mean that your playing area is increased – by up to 14%, which is definitely impressive. This means you have more opportunity to actually score and decrease your bounce-outs. This is a little different to some of the other boards on our list as it comes with high definition numbers, not the usual wire numbers that you might find on a more traditional board. This ensures that the numbers are visible and defined, making sure you know exactly what you're aiming for and ultimately improving your game. Although mounting hardware is included, some customers have stated that this is difficult in install and not very high quality, which is a shame when the board is so popular. This is more on the expensive scale of all the boards on our list, so we'd expect the same quality from the installation equipment as the board. However, many customers comment on the quality of the board and the darts, as well as the innovation visible numbers. This is a great all-rounder, but probably more suited to the professionals because of the difficulty with mounting. Find more great products like this by checking out our guide to the best solo board games.
Key Features:
Bristle dartboard technology
Injection-molded numbers, for high definition and visibility
14% increased playing area with radial wiring system
Staple free construction
Reduction in bounce-outs for higher scoring
Mounting hardware included
Specification:
Brand

Unicorn

Model

D79448

Weight

11 pounds
EastPoint Sports Belmont Bristle Dartboard & Cabinet Set

Last, but by no means least, is the EastPoint Spots Belmont Bristle board, which also comes in a cabinet. This is an affordable piece of equipment, particularly because it comes with the additional cabinet as well. The board is high quality and equally well-designed, giving you something you can add to your home without fear it won't look great. The board is staple-free and comes with ultra-thin wiring, ensuring that when you're in the heat of a game, you won't be affected by bounce-outs, which can be frustrating. The Belmont states itself that it's suitable for both professional and recreational players, making this a great all-rounder. Whether you're looking for something more casual for your games room or need a replacement for your pub, this is the perfect addition. The self-healing board is also tournament quality, so ideal if you plan on taking your hobby professional in the future. All the accessories are included, so you assemble your purchase and get playing straight away. It is a heavy cabinet and board, so make sure you have help when assembling. Customer reviews are fantastic for this board, with particular comments on how good the quality is for the lower price. However you choose to use your dartboard, you can't go wrong with the EastPoint Belmont.
Key Features:
Staple free bullseye for high performance
Self-healing board that's tournament quality
Six steel tip darts included, as well as chalk, eraser, and dart holders
Easy assembly
Cabinet allows for dartboard to be protected and covered up when not in use
Bounce-out reduction
Specification:
Brand

EastPoint Sports

Model

1-1-76861-DS

Weight

23 pounds
Dartboard Buying Guide
Our dartboard buying guide gives you all the information you need to make the best decision for you. From board types to fewer bounce-outs, there's a lot to think about. Luckily, you don't need to do the research as we've done it for you. More time for you to start perfecting your throw.

Whether you need something fun and quirky for the office or to give your garage a much-needed makeover, choose the right dartboard for your needs and your location. Many dartboards come with extra features and requirements, so ensure you look at the manufacturer's specifications before making your purchase. Size and weight are very important when buying a dartboard, as you need to be able to install it successfully, as well as fit it into the space you want. A bulky and cumbersome dartboard will not only look bad, but it will also put you off your game if you have to install it somewhere you didn't originally want it. Size also indicates how much of a serious player you are. If you want a regulation, tournament sized board then bear this in mind, but if you're a recreational player, you won't need something so large.
There's also different types of dartboards, such as bristle, which is probably the main type you've come across before. These are usually used in major tournaments too, so you know they're serious. They're low maintenance and more often than not, tend to be self-healing, meaning you can keep throwing until your heart's content. You need to keep in mind though that the less you pay for a bristle board, the more likely it is that it won't be very high quality and won't last as long as others on the market. You can also purchase electronic dartboards too, which is why we've included one on our list. They're new and not for everyone, but do come with their own benefits. For instance, they can automatically keep your score, which is beneficial if you can't remember what someone just threw or you don't have a cabinet chalkboard to write it down on. However, many professionals do not favour the electronic dartboard, simply because they don't often allow you to accurately throw and they utilise soft head darts, which can't be used on bristle boards. They're also a lot more expensive than your average dartboard, making them a serious investment, that sometimes isn't worth it.
We've not included these on our list, but you can also buy magnetic and wooden dartboards. These certainly aren't for everyone, and magnetic boards tend to be for fun and games, rather than serious darts. Wooden boards used to be the gold standard when it came to the game, but with advances in technology and bristle boards on the market, these are slowly being wiped out. They take a lot of time and effort to maintain and often cause a lot of bounce-outs.

How We Chose Our Selection Of Dartboards
If you're new to the world of darts, it can be daunting to find the best board for you. The best way to ensure you're getting an appropriate board is to evaluate a few different things. We focused on reviews, taking into account the good, the bad, and the downright weird, so that you have an unbiased opinion of the best dartboards. Remember, reviews aren't always right, and one person's experience can differ dramatically to other people. So, take them with a pinch of salt and read up as much as you can.
Price is also another important factor when it comes to buying a dartboard. Although you might not want to splash out, you also need to be aware that you get what you pay for. Cheaper dartboards come with a hook to hang off a nail on your wall – this isn't high quality enough to get the most out of your dartboard, so look for ones with a bracket, that can be installed properly. This might increase the price, but also increases your chance of getting that bullseye.
There are so many different brands within the darts world, many of which are well-known and high quality. That's why we've included a whole host of different ones, so we're not being biased towards any.
Sign Up Now
GET THE VERY BEST OF GEARHUNGRY STRAIGHT TO YOUR INBOX