Best Gifts & Toys for 11 Year Old Boys in 2022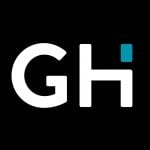 This product guide was written by GearHungry Staff
Last Updated
December 10, 2020
GearHungry Staff
GearHungry Staff posts are a compilation of work by various members of our editorial team. We update old articles regularly to provide you the most current information. You can learn more about our staff
here
.
GearHungry may earn a small commission from affiliate links in this article.
Learn more
With Christmas right around the corner, now is probably the time to get serious and finish up your Christmas shopping. If you're still looking for something to wow (or maybe just keep busy) that pre-teen kiddo in your life but feel overwhelmed by all of the gifts and toys for 11-year-old-boys out there, you've come to the right place. Young boys' interests tend to be fleeting, so it might be difficult to find the best gift, but if you feel you know the child's interests, there's a chance you can surprise them with something personal.
We're on hand with this guide to our best recommendations for cool Christmas gifts for 11-year-old boys. We've put together a list of great games, new tech, and popular toys for 11-year-old boys to help get you started.
Oh, and you'll find our coverage of some frequently asked questions at the very end, as wading through all of the possible gifts for 11-year-olds can be quite tricky.
The Best Gifts & Toys for 11-Year-Old Boys
Gift & Toy for 11-Year-Old Boys Buying Guide & FAQ
Features to Look for in Gifts & Toys for 11-Year-Old Boys
Material - The gift ideas you'll see on this list cover a wide range of interests, so this isn't an easy factor to consider. A good rule of thumbs is that whatever the gift – be it technology, art supplies, or a toy – it should stand the test of time, regardless of the material.
Probably the easiest thing to do is pick a gift and spend a bit of time looking into different versions of it. For example, suppose your child is interested in photography, and they are always talking about different camera models. In that case, it might be worth investing in a good quality camera to encourage their interest. Look for high-quality materials that will not break easily, will last a while, and will show your 11-year-old that you understand their interests.
Interest - Interest will likely be the most important thing when it comes to buying gifts for your child, no matter their age. A child who is interested in skateboarding and physical activity will probably not be interested in something like a board game. That being said, there are ways around this if you want to encourage your child to explore new things. While everyone loves a surprise on Christmas day, sometimes the best course of action is to ask your 11-year-old what he likes to do, if there's anything specific that he wants.
Durability - If you have chosen a toy or piece of technology for your child, something like a basketball hoop or a camera, you have to make sure it will keep its shape and not break on the first go. Look at the materials used in its construction, what features it might have. A waterproof camera or sports watch will last longer than a regular camera or watch if accidentally submerged in the sink, just the same as a reinforced steel ring on a basketball hoop will stand up to more hits from a stray ball than a plastic hoop.
Quality - Going back to materials, you want to make sure that the gift you are getting is of the best possible quality without breaking the bank. Make sure you look into the company or manufacturer of whatever you're getting as a gift. Take note of the materials used, how it's reinforced, safety precautions included within the packaging. It may be the case that you have to get something brand specific to truly make sure that your gift will be appreciated and used throughout the year. A child interested in art, for example, might be more likely to use a set of reasonably priced name-brand watercolor paints than a cheap all-in-one art case.
Safety - Whatever you are buying as a gift, you should always make sure it's safe. Some things, like a mounted basketball hoop, can easily come detached, so make sure you read the installation instructions carefully. The same goes for items like waterproof sports watches – while they can work underwater, pressing buttons can cause a malfunction, which will break the watch. Ultimately, you should go with your best instinct when it comes to the safety of your gift.
Gift & Toy for 11-Year-Old Boys FAQ
Q: What is the best toy for an 11-year-old?
A: 11-year-olds are quite active and need a lot of physical and intellectual stimulation to keep them engaged. Toys with flashing lights and bright colors might be out of interest, but a handheld gaming console will net you points with the child in question. Toys that encourage communication and critical thinking skills are also good, especially if they're cooperative games.
Q: What do 11-year-olds do for fun?
A: Times are different than when we were 11-year-olds. While we remember spending hours playing board games with our families, today's youth prefer to play video games, get lost in sports, perhaps even engage in more artistic pursuits. Most 11-year-olds love playing video games, so something like a next-gen gaming console might be appealing.
Q: What games do 11-year-olds play?
A: There are a lot of games out there that appeal to 11-year-olds. The first step is to ask your 11-year-old what they enjoy. However, we understand that you might want to keep the mystery of Christmas going. A quick Google search will show that games like Fortnite and Minecraft remain popular among PC gamers, while Animal Crossing: New Horizons would be an ideal gift to pair with a Nintendo Switch. Pokémon has also stood the test of time regarding popularity.
Q: What is a good gift to get an 11-year-old boy?
A: Good gifts are a mix of factors, the two to focus on being: your boy's interests and the gift's longevity. Most 11-year-old boys are really into sports and video games. Gifts reflecting these interests could be a handheld gaming console, which can be used regularly throughout the year as games are periodically released. Alternatively, a new pair of sports shoes or a light-up basketball would show you've taken the time to research the child's interests. The best presents for 11-year-old boys are ones that show you understand and encourage their interests.
Other Related Guides
Best Toys For 1 Year Old Boys
Best Toys For 2 Year Old Boys
Best Toys For 3 Year Old Boys
Best Toys For 4 Year Old Boys
Best Toys For 5 Year Old Boys
Best Toys For 6 Year Old Boys
Best Toys For 7 Year Old Boys
Best Toys For 8 Year Old Boys
Best Toys For 9 Year Old Boys
Best Toys For 10 Year Old Boys
Best Toys For 12 Year Old Boys
Best Toys For 13 Year Old Boys
Best Toys For 14 Year Old Boys
Sign Up Now
GET THE VERY BEST OF GEARHUNGRY STRAIGHT TO YOUR INBOX