Mega Brands First Builders Big Building Bag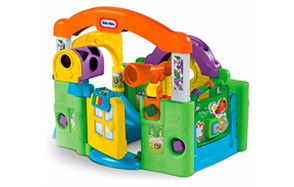 Little Tikes Activity Garden Playset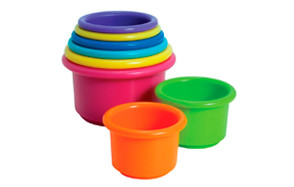 First Years Stack Up Cups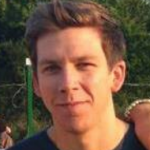 This can be an awkward age for infants as they're not yet a toddler but quickly growing and developing out of that baby stage. It's an inquisitive yet awkward age where they are starting to learn how to play and have some basic sensory skills, but the toys you choose shouldn't overwhelm those delicate senses which are only just beginning to blossom. Knowing what toys to buy that will help rather than hinder that early development can be daunting. Every parent wants to instinctively provide their child with only the best. Fear not! In our Best Toys for 1-Year-Old Boys review we have a range of fun, educational, stimulating and skill improving toys all of which will keep your little ones safely entertained. It's a big one so let's get stuck right in.
The Best Toys & Gifts for 1 Year Old Boys
Toys for 1-Year-Old Boys Buying Guide & FAQs
Playtime is super important and actually one of the fastest ways for your child to develop a whole range of skills. The concept of play is ultimately rewarding, not to mention fun, so it is a great way to introduce your little boy to social, emotional, psychomotor as well as lingual skills. They can truly learn so much just through the simple act of play.
Incorporating elements such as music or sound, along with touch and feel, are great ways to get children to develop with motor function skills and also to learn the importance of things like cause and effect. A hands-on activity like stacking things, pushing buttons, pulling levers, etc is all great for, and this kind of interactive play is so beneficial.
Factors to Consider When Buying The Best Toys for 1-Year-Old Boys
Boys tend to naturally be more aggressive than girls so it's a good idea to buy gift toys that foster collaboration as well as exercising those vital motor skills that will drain some of that energy and pacify early frustrations. Be sure to buy toys that are certified as safe and don't contain any toxic materials.
Also, make sure that the toys you buy won't present a choking hazard either. Kids tend to grab and automatically put things into their mouths to ensure that all the parts are big enough that they can't be swallowed or become lodged in the throat either.
It's probably also a good idea to ensure that the toys you invest in at this age are fully washable. Buy toys that prepare them for school, instilling creative and communication skills so they will quickly get ahead of the curve.
Other Related Guides
Best Toys For 2 Year Old Boys
Best Toys For 3 Year Old Boys
Best Toys For 4 Year Old Boys
Best Toys For 5 Year Old Boys
Best Toys For 6 Year Old Boys
Best Toys For 7 Year Old Boys
Best Toys For 8 Year Old Boys
Best Toys For 9 Year Old Boys