Best Gifts & Toys for 1 Year Old Boys In 2021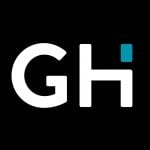 This product guide was written by Kristen
Last Updated
October 2, 2018
GearHungry may earn a small commission from affiliate links in this article.
Learn more
One-year-olds are at an incredibly important stage in their childhood development. Though they are not yet a toddler, they are quickly growing and developing out of the infant stage. At this age, they are incredibly inquisitive and are just learning how to play. When choosing toys for 1-year-old boys, you want to make sure you pick age-appropriate toys. Children at this age have some basic sensory skills, and the right toys can complement their blossoming cognitive and motor skills and encourage their early childhood development. We've outlined some of the best gifts and toys for 1-year old boys. With a wide range of fun, educational, stimulating, and skill-enhancing toys to choose from, you can be sure to keep your little ones entertained!
The Best Toys & Gifts for 1 Year Old Boys
Toys for 1-Year-Old Boys Buying Guide
Playtime is incredibly important for your child's growth and development. While playing, your child is also developing a whole range of skills – including social, emotional, language, and motor skills. Plus, playtime should be fun and rewarding.
When looking for toys to buy your 1-year-old, look for toys that include elements such as music or sound, along with touch and feel. These types of toys will help them develop motor and problem-solving skills. And any hands-on activities like stacking things, pushing buttons, or pulling levers will be great for their hand-eye coordination and fine motor skills development.
Factors to Consider When Buying The Best Toys for 1-Year-Old Boys
When shopping for toys for 1-year-old boys, you will want to look for toys that are durable and safe. The toys should have smooth edges and should be free from any toxic materials. Also, make sure that the toys aren't a choking hazard. Kids at this age tend to automatically put things into their mouths, so you'll want to make sure all the parts are big enough that they can't be swallowed.
It's probably also a good idea to ensure that the toys are fully washable or able to be spot cleaned. Whether your child is playing inside or outside, the toy will get dirty at some point.
Also, be on the lookout for toys that have volume control and automatic shut-off. While your child may love the sound effects or endless songs on repeat, you might find that you need a break from the noise. These features will also help you save battery life on toys requiring batteries.
Finally, consider the educational value of the toy. Many toys for children this age are designed to help introduce them to colors, numbers, sounds, and phrases, or develop their motor skills. The best toys for 1-year-old boys will be fun for them to play with, spark their imagination, and introduce them to some necessary skills they can build on as they grow older.
Other Related Guides
Best Toys For 2 Year Old Boys
Best Toys For 3 Year Old Boys
Best Toys For 4 Year Old Boys
Best Toys For 5 Year Old Boys
Best Toys For 6 Year Old Boys
Best Toys For 7 Year Old Boys
Best Toys For 8 Year Old Boys
Best Toys For 9 Year Old Boys
Best Toys For 10 Year Old Boys
Best Toys For 11 Year Old Boys
Best Toys For 12 Year Old Boys
Best Toys For 13 Year Old Boys
Best Toys For 14 Year Old Boys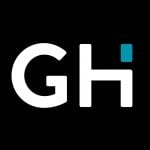 Sign Up Now
GET THE VERY BEST OF GEARHUNGRY STRAIGHT TO YOUR INBOX