Best Coloring Pencils In 2022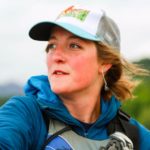 This product guide was written by Josette Deschambeault
Last Updated
March 30, 2020
Josette Deschambeault
Josette is a professional outdoor guide who lives and works in Southeast Alaska, Colorado, and Maine. When she's not rafting, hiking, skiing, or camping with her dog, she writes and edits for multiple outdoor and lifestyle publications.
GearHungry may earn a small commission from affiliate links in this article.
Learn more
According to recent studies, coloring has been proven to reduce stress and anxiety, improve motor skills and vision, improve sleep and focus, and so much more. The balance between needing to focus but not too hard opens up the part of the brain that controls organization and problem solving while allowing you to live in the moment and relaxing the fear center of your brain. It's also an ideal activity for you to do just before bed so you can relax without worrying about the nasty light being emitted from your devices.
If you're ready to give coloring a try and discover a new, improved, and more relaxed version of yourself, then check out our buying guide. It will help you to find the best coloring pencils. That way, you can get started, enjoying a stress-free and therapeutic coloring experience. Let's take a look at our recommendations for the best coloring pencils.
The Best Coloring Pencil
Prismacolor Premier Colored Pencils 72-Pack
If you're ready to start your coloring journey, then you could do a lot worse than this stunning 72 pack of coloring pencils. Our Best Choice for the Best coloring Pencils available, this stunning Prismacolor Premier Colored Pencils set features 72 premium colors and shades with soft, thick cores that are perfect for getting the shading and shadowing you want just right while are still strong enough to draw clear, bright lines with ease. The pigmentation in each color pencil is perfectly richly saturated, so you get the high-quality colored pencils you need to create works of art effortlessly. The pencils are easy to blend or smudge for beautiful effects and are even waterproof so that you can draw outside all day long with no fear of rain ruining your artwork.
Prismacolor has been creating artist quality colored pencil sets and art suppliers for over 75 years and is known to set the standards for high-quality art products. By creating the tools artists need to flawlessly complete any project they set their minds to, Prismacolor is our favorite manufacturers for premium colored pencils. They're ideal for budding artists thanks to their use of the finest materials. They also collaborate with artists to ensure they're able to create tools people need. For more amazing products like this, check out our guide to the best mechanical pencils. 
Key Features:
Artist quality
Thick, robust lead
72 pencils, assorted colors
Soft cores for smooth color
Perfect for shading and shadows
Specification:
Brand

Prismacolor

Model

3599TN

Weight

1.15 Pounds
Pre-sharpened for convenience
Solid colored pencils resistant to breakages
Highest quality coloring pencils manufacturer around
Easy to blend
Vibrant colors
The core can break during sharpening
We recommend using a special sharpener or blowing with a hairdryer
Crayola Pre-Sharpened Adult Colored Pencils
No matter how art-phobic you are, chances are you've at least heard of Crayola, and as such, no list of the best coloring pencils available would be complete without at least one set by this world-famous art supplies manufacturer. This set of 50 high-quality colored pencils is excellent for newbies and experienced artists alike. It is full of rich, vibrant colors that will look amazing in your adult de-stressing coloring book or for a child's school project. Pre-sharpened so you can get drawing straight away, Crayola Pre-Sharpened Adult Colored Pencils are incredibly durable and long-lasting with a smooth lay down so you can color whenever the mood takes you. Each color pencil in this set is completely unique from the rest of the set. Ideal for beginners, Crayola offers a free adult coloring technique guide that can be easily downloaded from their website that makes these colored pencils for adults perfect when you're looking for new techniques or inspiration. You may also be interested in some of the best gel pens from our list, so be sure to check them out.
Key Features:
Non-toxic
Fifty colored pencils
Well-known brand
Safe for children
For ages 12 and up
Specification:
Brand

Crayola

Model

68-0050

Weight

6.4 Ounces
Good selection of vibrant colors
Velvety, intense color can be made when pressing firmly
Pre-sharpened
Comfortable to hold
Hard-wearing leads resistant to breaking
Not as blend-able as some other colored pencil sets
Need to add some pressure to achieve intense color
Castle Art Supplies 72 Colored Pencils Set
Designed to be an artist quality colored pencil set, this selection of 72 high quality colored pencils includes totally unique colors with premium pigmentation that shows through even when using minimum pressure. They're made with intelligent blending and layering qualities to help you produce top-quality works of art with ease. Castle Art Supplies Colored Pencils also come in a stunning tin presentation box that includes the name, number, and color code of each color pencil, so you can easily see exactly what color you need. The three layers in the tin box allow you to easily organize and store your professional colored pencils.
The top-quality centered cores encased in premium Basswood ensures a comfortable and hard-wearing color pencil that will be usable for a long time. Plus, they won't break under pressure or during sharpening. The "soft touch" design of these coloring pencils allows adults the ability to easily choose how much pressure to put on the pencil for perfect precision coloring. At the same time, younger users will enjoy how easy it is to "make their mark" thanks to the premium, bright pigmentation used in each color pencil. You may also be interested in some of the best pencil cases from our list, so check them out.
Key Features:
Premium basswood
Beautiful, intense leads
Step-by-step Unicorn tutorial included
Pencil set of choice for artists
Less effort, more pleasure
Specification:
Brand

Castle Art Supplies

Model

4336949049

Weight

1.54 Pounds
Nice presentation tin
Soft and creamy leads
Bright pigmentation
The wax base is great for blending
Round barrel is comfortable to hold
Light, smooth finish
Pre-sharpened
Name/number not written on the actual pencils
Can only go by colored strip on the barrel, which isn't always true to the lead
Some colors might be darker than they look
Crayola Bulk Classpack Colored Pencils
Another set of high quality colored pencils from Crayola, this Bulk Classpack Colored Pencils Set comes with 240 pencils in 12 different colors and makes an ideal colored pencil set for schools or art classes. It also comes with 12 pencil sharpeners in green, black, and yellow, so you can get creating immediately even if you're not fully equipped with art supplies. The colors included in this set are white, black, brown, violet, blue, sky blue, green, yellow-green, yellow, orange, red-orange, and red, so while you might not be able to create the next Mona Lisa, this is a great set to get you started on your coloring journey.
Perfect for teachers to take to the classroom, this colored pencil set is totally safe and non-toxic, and Crayola recommends these coloring pencils are suitable for kids aged 4+. Still, they're also lovely colored pencils for adults to use as well.
Key Features:
Bulk set of 240 pencils
12 assorted colors
Well-organized
Perfect for teachers
Non-toxic
Specification:
Brand

Crayola

Model

68-8024

Weight

0.32 Ounces
Pre-sharpened
Comes with a divided storage box for easy organization and 12 pencil sharpeners
Ideal for the classroom
Bright, paintbox type colored pencils
Trusted brand name
The box isn't of the highest quality and can get damaged in transit
Only 12 colors mean its not an ideal set of colored pencils for adults or detailed artwork
Crayola Twistables Colored Pencils Coloring Set
Although Crayola Twistables are marketed for a younger audience (suitable for ages 3+), this Set Of 50 Coloring Pencils is an excellent addition to any art supply collection. No more worrying about breaking the lead when sharpening, simply twist the pencils to release more lead and keep them as sharp as the day you brought them! The durable plastic barrel makes these the best coloring pencils for on-the-go art as you can throw them in a bag and not worry about the tips breaking off or the pencil snapping. Not only that, but the wide variety of colors included should enable you to complete most drawings hassle-free. They're particularly useful for children or older adults who might struggle with pencil sharpeners or don't have a lot of strength in their hands as they're incredibly easy and comfortable to hold and use and have the added benefit of requiring no extras (except paper, of course!). 
Key Features:
No sharpening required
Set of 50 twistable colored pencils
Durable plastic barrel
Perfect for on-the-go artists
Non-toxic, ideal for ages 3 and older
Specification:
Brand

Crayola

Model

68-7406

Weight

14.4 Ounces
No sharpening required
Great for young children or elderly adults
Perfect for on-the-go art as the plastic barrel protects the color core of each pencil from bashes 50 different high-quality colors included
Pigment might not be as strong as standard coloring pencils
The packaging doesn't always provide adequate protection for transit 
Sargent Art Premium Coloring Pencils
Although Sargent Art Premium Coloring Pencils state they are appropriate for children aged 3+, we found this to be one of the best sets of colored pencils for adults. Featuring 50 assorted colors and full AP certification, these professional colored pencils are a steal at under $10! Featuring bright colors in a variety of shade and hue variations, this colored pencil set has been carefully made to help people achieve precision in their drawings. The boxes conveniently let you know exactly what colors are included, so there's no guesswork required!
Perfect for artists, adult coloring books, or even schoolwork, Stargent Art has been trusted for over 75 years to bring high-quality colored pencils and art materials to the masses. They successfully maintain their offering of the best coloring pencils at a fraction of the cost of other suppliers. An essential colored pencil set for any illustrator, whether you're turning to coloring for stress relief or are a celebrated artist, these artist quality colored pencils could be just the thing you need!
Key Features:
Thick 3.3mm leads are resistant to breaking and great for shading
50 colored pencil set features a variety of shades and hues
Colored barrels closely match the lead color, so you know what to expect
AP certified
Specification:
Brand

Sargent Art

Model

22-7251

Weight

10.4 Ounces
Easy to sharpen with no fear of breakages
Box lets you know what colors are included
Excellent selection of different colored pencils and no repetitions
Pencils come pre-sharpened
Non-waxy
Soft enough for shading
Have to put a fair amount of pressure onto pencils to get a strong color
Shipping box isn't the highest quality
Barrel color and lead color can differ
Best to test on a separate piece of paper before using in your own drawings
Differing amounts of clay and pigment in each color pencil
Covacure Colored Pencils Set
This stunning Covacure Colored Pencils Set comes with everything you need to draw and color wherever you go, thanks to the beautiful canvas bag that's been specifically designed to protect your coloring pencils in transit. These professional colored pencils feature a "superb soft lead" that glides over the paper. They work equally well for a color sketch, adult coloring book, or detailed painting. At the same time, the color pencil hardness is claimed to be 60% harder than others. What that means is you can travel with this colored pencil set and sharpen away with no fears of breaking your artist quality colored pencil set. The makers, Covacure, are dedicated to life in color, and as such are committed to ensuring their colored pencils for adults feature inspired colors with unrivaled pigmentation quality in every set. What's more, with the stunning travel pouch, this colored pencil set makes an ideal gift for the budding artist in your life.
Key Features:
Soft, thick cores ensure smooth coverage and are creamy for superb blending and shading
Covacure claims their pencils are 60% harder than others and are resistant to breakages in transit or during sharpening
Comes with an attractive pencil carry pouch and pencil sharpener
CE-EN71 Certified
Specification:
Brand

Covacure

Weight

2.56 Ounces
Carry case ensures no pencils are lost or broken when traveling
Comes with a pencil sharpener
Some of the best coloring pencils for use on-the-go
36 unique colors
Vibrant, pure colors
Some inconsistency in the amount of pressure required
May need a few layers of color / extra pressure to achieve vibrant colors
Pencils come pre-sharpened
Worth sharpening again on arrival to remove waxy film over lead
ARTEZA Professional Coloring Pencils
A stunning artist quality Colored Pencil Set from ARTEZA, this affordable offering includes 72 unique colors and shades that blend smoothly and offer plenty of bright colors for you to play with. Each color pencil has a unique number that's printed on the pencil itself for easy identification, and the colored barrels will help you maintain the expert organization you've always dreamed of.
The cores have been carefully designed to be soft yet break-resistant.  You can keep using these high quality colored pencils for years to come. Plus,  the sturdy, comfortable barrels make them pleasant to hold even when you're dealing with a fiddly piece of coloring. Designed to make life easier, these colored pencils for adults are made intelligently for easy sharpening with no risk of breakages and even come in a durable, double-hinged storage tin for excellent presentation, organization, and storage. You may also like some of the best graphic novels for adults, so be sure to check them out.
Key Features:
Wax-based coloring pencils ideal for blending and shading
Pack of 72 different colors ranging from bright and vibrant to unique special hues
Comes in a high-quality, durable storage tin
Strong barrels are pleasant to hold, durable, and designed to be sharpened easily
Specification:
Brand

ARTEZA

Model

ARTZ-8072

Weight

1.85 Pounds
Colored pencils glide across the paper with no scratchiness
Professional quality pigmentation
Includes some unique colors not found in other sets
Comes in a durable storage tin
Color name is written on the barrel of each pencil
Comes pre-sharpened
Some shades only have subtle differences that might not be noticeable for non-artists
Not possible to buy individual colors to replace worn favorites
Black Widow Dark Skin Tone Pencils for Adults
Anyone who loves portrait art will know how frustrating it is to get the perfect skin tone using most color pencil sets. Thanks to this 12-Pack Selection from Black Widow, you can now enjoy finding just the right tone! The larger 4mm wax core makes blending the tones easier so you can customize your drawings, and the 12 dark skin tone colors will effortlessly bring your portraits to life. Designed to last longer, this may well be the only skin-colored pencil set you need, and there's also a light flesh pack to help you create mixed scenes with people from all races accurately represented.
Key Features:
12 natural dark skin tone colors to accurately portray most ethnicities
4mm wax core designed to last longer than other colored pencils yet still fits in any standard pencil sharpener
High quality colored pencils designed to blend effortlessly to create unique skin tones
Hexagonal pencil barrels are comfortable to hold and stay in place on the table without rolling onto the floor and breaking
Specification:
Brand

Black Widow

Weight

6.4 Ounces
Colored pencils require minimum sharpening and hold their point
Perfect selection of colors to achieve detailed and accurate skin tones
Easy to blend
Light skin tones also available in a separate set
Great color depth and saturation
Comes in a durable tin box
Some colors too intense for successful blending
Takes some practice to achieve realistic skin tones
Not appropriate for brand new artists
Staedtler 48 Colored Pencils
Created in an ergonomic triangular shape for a comfortable grip, this Set Of 48 Coloring Pencils from Staedtler is an excellent addition to any arts and crafts room. Featuring 48 individually colored pencils with no repetition, you'll get plenty of choice from this set. The unusual shape of the pencils makes them easy to hold and adjust the amount of pressure you're putting on to achieve the perfect color strength for shading, blending, or firm lines. Each color pencil is made from 100% certified, sustainably managed forests and has been thoroughly tested by artists, so you know you're getting a great product.
Key Features:
Features an ergonomic triangular shape for a comfortable grip
Made from certified, sustainable wood
Includes 48 individual colors
Sharpen using a Staedtler pencil sharpener for the best outcome
Specification:
Brand

Staedtler

Model

1270 C48A603ID

Weight

11.4 Ounces
Great selection of colors
Easy to blend and shade
Comfortable to hold and won't roll off the table
Environmentally friendly sustainable wood
Sharpen well when using the right sharpener
No color labeling on the pencils themselves
Color on barrel not accurate to color on lead
May require additional pressure to get a bright pigmentation
Sign Up Now
GET THE VERY BEST OF GEARHUNGRY STRAIGHT TO YOUR INBOX