Best Polarized Sunglasses In 2022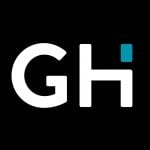 This product guide was written by GearHungry Staff
Last Updated
May 31, 2019
GearHungry Staff
GearHungry Staff posts are a compilation of work by various members of our editorial team. We update old articles regularly to provide you the most current information. You can learn more about our staff
here
.
GearHungry may earn a small commission from affiliate links in this article.
Learn more
We're all well educated these days to the impact of the sun's UV rays and the damage to our skin it can cause. Very few of us would venture out for a long days hike or bike ride, or even a round of golf in the midday sun, without first applying ample sun protection. How many of us really provide our delicate eyes with the protection they deserve? Sunglasses are more than just a cool and stylish designer accessory. They're a convenient choice for any outdoor sportsmen, protecting the retinas from exposure to harmful UV rays. Snow blindness can be just as intense as the suns rays reflecting off the water, and any overexposure to UV rays can cause at best mild discomfort and at worse, cataracts and macular degeneration. With that in mind, choosing the best polarised sunglasses is essential, especially if you do participate in regular outdoor sports. We've hand-picked a selection of polarised lenses that we're confident you'll love and which are well worth spending a little bit more of your budget on this summer.
The Best Polarized Sunglasses
Oakley Holbrook Iridium Sport Polarized Sunglasses

Getting this best polarized sunglasses review off to a start is our Best Choice, from Oakley. Their Holbrook sport style sunglasses are built in that classic Wayfarer shape which is known and loved, featuring a rounded rectangular frame alongside those distinctive polarized lenses. It's a model that's both sporty and retro and one which Olympic gold medalist Shaun White, the amazing snowboarder, had a hand in designing. The name itself comes from a small town on the iconic Route 66, and these sunglasses are set to be no less infamous as only time will tell.
They're super light and provide an excellent level of peripheral vision. Thicker on top with very much a sporty design and feel, they offer a secure and snug fit, making them ideal for sports enthusiasts who require their sunglasses to stay put. With a 100% UV protective coating and polarized iridium lenses, these Oakley Holbrook's are stylish lifestyle sunglasses which best suit round to oval shaped faces. You may also be interested in some of these cool solar eclipse glasses from our list. Check them out.
Key Features:
Lightweight and durable synthetic frame
Prominent Oakley logo displayed on wide arms
Specially coated hydrophobic lens repel dust, oil, and water
Iridium coated lend with HD polarised technology blocks 99% glare
High definition optics for an accurate and wide field of vision
Specification:
Brand

Oakley

Model

0OO9102

Weight

2.08 ounces
Ray-Ban RB3025 Large Aviator Polarized Sunglasses




Is there any pair of sunglasses more classic than the Ray-Ban Aviator? Propelled to popularity in 1980 thanks to the movie Top Gun, Ray-Ban is arguably the worlds most iconic sunglasses brand, and this is their ever-contemporary and always super stylish favorite. Originally designed for pilots back in 1938, hence the Aviator name, they've stood the test of time and have retained their top spot when many other brands have been and gone. The thin metal frame with that instantly recognizable inverted teardrop lens has spawned a host of imitators.
Adopted and loved by Hollywood celebrities including Marlon Brando and yes, Tom Cruise, these Ray Ban sunglasses have retained their legions of fans and continue to be the popular and stylish choice of the fashion conscious. With over 40 different variations to choose from, including plenty of lens color options, this is a design that pretty much suits any shaped face. Providing optimal visual clarity and 100% UV protection, the G-15 lens can absorb up to 15% of visible light and block out almost all blue light. A real style staple, they can be purchased with either glass or polycarbonate lenses.
Key Features:
Lightweight full rim hypoallergenic metal frame
Genuine Ray-Ban logo on lens
Scratch-resistant lenses available in glass or polycarbonate
Provide 100% UV protection with UV 400 filter
Fitted with G-15 polarised lenses for optimum visual clarity
Specification:
Brand

Ray-Ban

Model

0RB3025

Weight

1.44 ounces
J&S Premium Military Style Aviator Polarized Sunglasses


If you love the look of the classic style Aviator sunglasses but don't have the budget to splurge on a pair of Ray-Ban's, then you're going to love these military-inspired polarized lenses from J&S Premium. At under $20 for a super stylish and slick looking pair of shades which offer UV 400 protection, what's not to love? They feature lightweight yet tough, anti-scratch multi-layered polarised lenses that minimize glare even in the harshest of sunlight conditions. The makes the J&S polarized frame an excellent choice for a wide range of water sports activities, as well as general outdoors, wear.
Designed with a high-quality metallic alloy frame, they feature spring loaded hinges along with adjustable silicone nose pads providing the perfect blend of comfort and flexibility. Stylish, durable, practical, and super affordable, these are the ideal all-round sunglasses for the city, beach, snow to water.
Key Features:
Provide total sun protection with UV 400 protection rating
Specialized multi-layer polarized lenses for enhanced visibility
Fusing technology and style to deliver the perfect all-rounder
High quality, lightweight, metallic alloy frames
Available with black, gray, brown or mirrored polarized fitted lenses
Specification:
Brand

J+S

Model

SO0160-M-SFMB

Weight

3.2 ounces
Torege Polarized Sports Sunglasses




If you prefer the sporty look and you spend a lot of time outdoors in the summer, either sailing, cycling, hiking or perhaps golfing, then our next best polarized sunglasses product review might be the one to grab your attention today. The Torege polarized sunglasses feature a virtually unbreakable frame that comes in a variety of attractive options with a wide range of colorful lenses to choose from. It's a rimless, lightweight design which enables a clear field of vision the flexible arms securely hug to the user's head without putting undue pressure on the temples. They've been specially engineered not to slip, which makes them a popular choice for all kinds of active outdoor pursuits and recreational activities.
Let's talk about the lenses for a minute. They're fitted with Revo polarized lenses which block out 100% of harmful UVA/B rays and offer 100% UV400 protection. The lens is constructed from 7 layers in total, providing polarisation, durability, light absorption as well as a shatterproof coating. They're also impact and scratch resistant as well as being water and oil-proof. Overall, these Torege sports sunglasses are rated as being comfortable, durable, and cost effective too at under $20. Feel free to use them as hiking sunglasses on the trail, as they will provide maximum protection.
Key Features:
Provide total sun protection with UV 400 protection rating
Specialized multi-layer polarized lenses for ultimate protection
Sporty designed rimless wrap around style frames
High quality, lightweight, scratch resistant and virtually unbreakable
Excellent option for wide range of sporting activities
Specification:
Brand

TOREGE

Weight

5.9 ounces
Wiley X Airrage Polarized Sunglasses

The Wiley X Airrage polarised sunglasses is one of those traditional frames that just keeps going from strength to strength with enduring popularity. Part of the brand's climate controls series, the Airrage is packed with cool features and doesn't disappoint. If you are looking for an excellent and durable pair of UV sunglasses, then these might well be the perfect option for you.
With ANSI rated frames, they feature removable vented foam gaskets which prevent dust, debris an wind from entering into your eyes. They're an ideal choice for high-speed activities such as cycling, snowboarding, and all kinds of racing, you can also use them as sunglasses for skiing because of the secure fit and level of protection they offer.
With shatterproof lenses, they have certainly been built and manufactured to last, and they come fitted with polarized blue mirror lenses with a stylish and minimalist gloss black frame which is easy to wear no matter what the occasion. For long lasting performance and exceptional optical quality, the Willey X Airrage sports sunglasses for men are an excellent and enduring choice.
Key Features:
Provide total sun protection with UV 400 protection rating
Specialized shatterproof polarized l
Classic black stylish frames
Removable vented foam gaskets offer excellent dust and wind protection
Excellent option for wide range of sporting activities
Specification:
Brand

Wiley X

Model

698

Weight

4.8 ounces
Oakley Men's Half Jacket Rectangular Sunglasses


With their flexible polycarbonate frames and their iridium lenses featuring 100% UV coated protection, these Oakley Half Jacket sunglasses are a fantastic choice for all you sporty outdoors types. The semi-rimless, stress-resistant frame is casual looking and comfortable to wear. Featuring nose bombs and earlocks for a sure-grip, there's no need to worry about these sunglasses slipping off halfway around the final back nine. There's little wonder that the golfing fraternity love this model so much.
They deliver optimum performance in a range of environments, and the lenses can be easily interchanged. Go for Oakley's polarised, iridium, G30, or just a standard lens depending upon your requirements. All Oakley lenses offer UV protection and help to block out harmful UVA, UVB, and UVS rays. These shades are so versatile that they can be used as sunglasses for fishing too.
Key Features:
Deliver 100% UVA, UVB and UVC protection
Lightweight, high quality black polished frame
Sporty style and shape that's secure to wear
Comfortable and durable
Easily swap out and interchange your Oakley lenses
Specification:
Brand

Oakley

Model

Half Jacket 2.0

Weight

4.8 ounces
Callaway Sungear Kite Golf Sunglasses

If you love to spend time on a court with clubs and golf balls during the summer months when the sun is high in the sky and likely to cause distracting glare, then you will really appreciate these Sungear Kite sunglasses from the popular brand, Callaway. Stylish looking with their tortoise plastic frames and green mirrored lenses, these men's sunglasses are sporty and flexible. Providing 100% UVA, UVB, and UVC protection, they won't let you down, although your putting might! They let in just the right amount of light to deliver accurate depth perception, which should (in reality!) improve your chipping and putting performance.
While the polarised lenses eliminate potentially distracting glare, the frames themselves are comfortable to wear. With adjustable Megol nose pads, you can really customize the fit so that they remain securely in place. Also included with your purchase from Callaway you receive a carry pouch, hard case, hanging clip as well as a lens cloth. Buy them for yourself or for that golfing fanatic in the family as a practical and stylish gift they will appreciate.
Key Features:
Deliver 100% UVA, UVB and UVC protection
Lightweight and flexible tortoise plastic frame
Comfortable, sporty style that's secure to wear
Adaptable Megol nose pads for a customized fit
Deliver accurate depth perception
Specification:
Brand

Callaway

Model

C80029

Weight

0.8 ounces
Polarized Sunglasses Buying Guide & FAQ
How We Chose Our Selection Of Polarized Sunglasses
When it comes to choosing the best polarised sunglasses, it's about far more than just what looks good, although clearly, style matters and design aesthetics are important. Here at Gear Hungry, we consider several key criteria which involves uncovering the most reputable brands, handpicking models which receive top-rated reviews, as well as ensuring that our product recommendations are reasonably priced and justify the expense.
Brand  - undeniably you are spoilt for choice when it comes to top-notch polarized sunglasses brands. Our job then is to try and narrow down the list and present the creme de la creme. We've included popular brands with sterling reputations as well as some more specialist options out there.
Reviews - a pair of polarized sunglasses have a very unique function to, so it's not good enough that we just take a look at them at face value and think, yup, those are cool. Let's add them to our list. While not every product we select will suit everyone, we do our best to read informed and impartial customer reviews and testimonials to get a better picture of how well you can expect your chosen sunglasses to perform.
Price - while it may well be true that you get what you pay for, we try to ensure that our comprehensive buying guides are representative of a range of price points. It's our mission to present options for everyone, no matter what their budget might be.

Features To Look For In Polarized Sunglasses
UV A/B Protection - If you're investing in a pair of sunglasses, especially if you are spending that little bit extra to ensure that the lenses are polarised, don't forget to check that UV rating too. We recommend that you go for a pair of lenses which offer a UV rating of 400 so that your eyes are fully protected from the suns UV rays in addition to blocking out the effect of glare.
Fit - Deciding what kind of fit and style you want to go for is important, especially if you do ultimately plan on wearing your polarised sunglasses to participate in sports actives. You have two main options; sports as we mentioned and a more casual style.
Sports glasses are typically designed with a wrap around, athletic aesthetic and are likely to have rubber temples to help them grip better in case you get sweaty or wet. For the same reason, they will also be fitted with rubber nose grips.
When it comes to more casual styles like the aviator, for example, they don't provide as much protection overall and are more fashion orientated. They're unlikely to feature the performance elements that the sports sunglasses do, such as rubber nasals and temples and won't deliver as snug or secure a fit.
Frame Material - Polarized sunglasses are first and foremost practical by nature and designed to provide optimum glare from the sun in situations where you might be engaging in winter sports, for example, cycling, fishing, or even gaming. With that in mind, the focus is normally on functionality rather than aesthetics, which is why you'll see many polarized sunglasses designed in conventional frames, shapes, and materials.
They tend to commonly be presented in either browline, aviator or square frames. Full wrap-around style frames deliver the best level of overall protection as they keep out light from all angles, but they tend to be sporty as opposed to stylish. That's where thinner Aviator style frames prove to be more popular, but they're not necessarily the best choice if you're dashing around the tennis court or hurtling down the side of a mountain. Polarised glasses, whether ultimately sports or casual by nature, will feature either a plastic/nylon or metal frame.

Lens Material - You have a couple of options when it comes to the lens material you select, and this will affect the performance and quality as well as the price. There are four main types of material.
Acrylic, which is the most affordable and is very lightweight.
Polycarbonate which is moderately affordable, highly impact resistant as well as being scratch proof.
Polyurethane, which is more expensive but a highly reliable and responsive option.
Glass which delivers the best overall experience but is going to be most expensive of all the lens types.
Polarization - You can expect to pay around 30% more for a polarized lens than you would a regular one. The main difference being that they reduce glare, which depending upon where you live or what activities you undertake, might come in incredibly useful. While many people do opt for a pair of polarized lenses because of that advanced glare protection, they should still function as sunglasses and be able to provide adequate UV A/B protection so don't compromise on this front if you do want to wear them generally as well as specifically for blocking out intense light.
When it comes to buying polarized sunglasses, the other confusing element is deciding which color lens to go for. You'll notice that there are quite a few choices when it comes to the tint from green to yellow, grey to pink, blue to grey and more! Roughly speaking, the different colors should denote the level of polarisation being provided. So again, you need to make up your mind whether you require more or less although some colored tints are more aesthetically pleasing than others and therefore associated with a fashion statement and not just the degree of protection offered.
Sign Up Now
GET THE VERY BEST OF GEARHUNGRY STRAIGHT TO YOUR INBOX