Best Electric Skateboards in 2021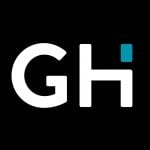 This product guide was written by GearHungry Staff
Published
September 14, 2018
Support us! GearHungry may earn a small commission from affiliate links in this article.
Learn more
The 90's may be over, but skateboards are still absolutely kick-ass, they've just had a facelift. Electric skateboards give you an entirely different dimension to ride on, going up to excellent speeds and having you travel through your environment like never before.
The Best Electric Skateboard
Inboard M1 Electric Skateboard




We're entering a unique, up-and-coming space here, ladies and gentlemen. Inboard has developed one of the best electric skateboards, but it does come with a few errors. First of all, you can ride this Inboard Skateboard for about seven miles on average before needing to change the battery. If you grab your extra, you can swap it out in as little as ten seconds, and you'll be good for another seven miles. The battery provides that longevity to two powerful motors, with the combined ability to maintain good acceleration on inclines.
You get a carrying case for inclement weather, a one-year warranty against manufacturing errors, and a quick battery charge of just ninety minutes. Be sure to also check out our list of the best adult scooters for more great items like this.
Key Features:
12-month warranty against factory-related problems
Includes a carrying case
90-minute battery charge time
The battery is TSA approved
Specification:
Brand

Inboard

Model

901-01001

Weight

14 pounds
Average of seven miles on one charge
Dual motors work better uphill than competitor models
Acceleration takes about 20 seconds to reach full riding speed
Grip tape is low-quality; needs to be replaced by rider
Skatebolt Electric Skateboard

Skatebolt's rendition of your new line of mobility comes at a lower cost than the M1, but also hits a few snags along the way. For one, you get an excellent speed of 25 MPH and an enviable battery life of twenty miles on average. All of that is well and good, but you'll run into a problem with the battery housing. Screws go through the top of your board to secure it, but vibrations from riding will loosen them. While the housing won't just fall out while you're riding, it does require vigilance.
Even with that, you do get four safety ratings (listed below), as well as a built-in LED light underneath the longboard for a bit of visibility at night. It serves wonders if you're a parent that's grabbing this for your child; it warns oncoming vehicles to prevent further human error. While you won't be able to take this on a plane, you will be able to take Skatebolt for a spin and feel the power beneath your feet.
Key Features:
Top speed of 25 MPH
Certified by EMC, FCC, LVD and ROHS for safety
Built-in LED light for dusk riding
Specification:
Brand

SKATEBOLT

Weight

19.51 pounds
Impressive range of 20 miles before needing a charge
Dual motors power through inclines and rough patches of asphalt
Lithium-ion battery cannot be taken on a plane
Screws holding battery in place often come loose from riding; use caution
Blitzart Huracane Electric Skateboard




Blitzart Huracane Electric Skateboard hits the market with a standard 250 lb maximum user weight, but based on the size of the board, it's more designed for children. That's a good thing when it comes to cost, where you're seeing the most inexpensive model on our list. Safety is a top concern, which is why Blitzart threw down some premium grip tape for maximum stability while riding. This isn't intended for commuting, primarily due to the thinner construction on the wheels.
The board itself is highly durable and flexible. Maple wood acts as a stabilizer and adds aesthetics, while two layers of bamboo keep it strong and flexible at the same time. While the marketing states that there's an average runtime of about ten miles, in our experience, it's good for six, maybe seven before it needs to be slapped on that charger. That charge takes just under three hours, but thankfully the battery keeps up the maximum speed even when it's close to running out of steam. Make sure you also check our selection of the best inline skates for more great items like this.
Key Features:
17 MPH maximum speed
High-quality wireless controller
Maple and bamboo deck
Average charge time of two and a half hours
Specification:
Brand

BLITZART

Weight

13 pounds
Extremely cost effective price compared to competitors
Fantastic grip tape that keeps you rock solid on the board
Average range of six miles
Very thin and nimble wheels
Boosted Board (2nd Generation)




Boosted is one of the biggest brands in this space. They do a wonderful job on the board construction, making it out of vehicle-grade materials while keeping it nice and lightweight.  You also get a fantastic grip tape along the top, providing massive stability throughout your entire ride, While they did a good job building the board itself, they fall short on some electrical components.
For one, the range on this 2nd Generation Boosted Board is very low, a max of seven miles under perfect conditions, but an average of six. Apart from that, given the price for the board, you wouldn't expect to need to replace the drive belt every one-hundred miles, but this wears out quickly. Some users complained that they received damaged boards, though ours came new and perfectly intact. Great controller, good on all suburban terrain, but you'll want an extra battery to swap out.
Key Features:
High-density rubber wheels
Sizable and high quality operator controller
Lightweight build
Crafted of vehicle-grade materials
Specification:
Brand

Boosted

Model

BPN-100773

Weight

15 pounds
Excellent durability on the grip tape; great grip and stays strong
22 MPH top speed for maximum entertainment and travel
Low life of six miles on one charge
Drive belts need to be replaced every one-hundred miles




Last but not least, we have the Bamboo GT series by Evolve. This powerful board definitely costs a pretty penny, but if you're getting this for yourself as an investment in personal transportation, then you'll enjoy the hell out of these specs. First of all, you can get up to 26 MPH on asphalt, 22 MPH on other terrains, and up to 21 miles of range on a single charge. While that charge takes about four hours to fill up, that's to be expected with this level of power.
The maximum weight on this is 220 lbs, a bit lower than the industry standard. They focused on making their board lighter and more maneuverable through multiple environments, and sacrificed capacity for speed. You'll be able to tame uphill climbs, all while utilizing the top-notch controller they include. You also get a seven-day free trial option, or up to twelve months of financing if you qualify.
Key Features:
Top speed of up to 26 MPH
Battery takes four hours to charge
High quality controller w/ trigger system
Available to finance for up to twelve months
Specification:
Brand

Evolve

Weight

17 pound
25% gradient hill climbing power beats inclines with ease
Impressive 21 miles of range per charge
Very expensive option
Max weight capacity is lowered at 220 lbs
Swagtron Swagskate NG3 Electric Skateboard

The Swagtron Swagskate is a tiny electric skateboard. If you're looking for a method of transport that you can easily chuck in your backpack, this is the board for you. The tiny deck does mean that it's not that easy to ride – if you're not a confident skater, you might find this board a bit tricky at first. To power the board along, it uses a kick-to-cruise technology called Move-More. Push off and the board will match the speed up to 9.3 mph. 
To stop the board, you need to jump off or lean back. Both of these methods work relatively well but it's not the most precise way of controlling a board. For that reason, it's not really suited to commuting but it's still great fun for messing around on. The 100-watt motor is powered by a 16.8V 2Ah (lithium-iron) battery, which takes 1.5 hours to charge and has a range of between four and six miles. 
Key Features:
100W motor 
16.8V 2Ah (lithium-iron) battery
4-6 mile range 
1.5 hours charging time  
Max speed – 9.3 mph
Move-More technology 
Specification:
Brand

Swagtron

Model

NG-3

Weight

7.7 pounds
Small enough to fit in a backpack 
Impressive max speed 
Competitively priced 
No remote needed 
Not easy to stop
Not really suited to commuting 
RazorX DLX Electric Skateboard

The Razor X DLX is one of our favorite entry-level electric skateboards. With a 150-watt motor and a max speed of 12mph, it's definitely powerful enough to get you from A to B on time. The battery can power the skateboard for 40 minutes, but you'll start to notice the power weakening towards the end of this time frame. That means it's suitable for commuting if you're confident at handling the board. 
The board comes with a remote control that straps to your wrist. To increase or decrease the speed, you need to pull or push the slider with your thumb. Unlike some of the cheaper boards on the market, it features soft-start technology, which stops the skateboard from hurtling off at top speed when you're not ready. For this reason, it's much easier for beginners to use. 
Key Features:
150-watt motor 
Max speed – 12 mph 
40 minutes of continuous use
25" 7-ply maple deck 
24GHz wireless remote control 
Max weight limit – 220 pounds 
Specification:
Brand

RazorX

Model

25133090

Weight

12.35 pounds
Easy to control 
Impressive power 
Grips the tarmac well 
Can't get it wet 
The battery could last longer 
Hiboy S11 Electric Skateboard
The Hiboy S11 Electric Skateboard is aimed at kids and beginners. It's not the kind of board you should be looking at if you want to commute. It's really just designed for skateboarders to having fun. Having said that, it can still reach an impressive max speed of 12.4mph, which feels pretty fast when you're this close to the ground. The composite maple deck is super tough and covered in grip tape, so your feet don't slide off when you're trying to fly around a corner. It has four different riding speeds, allowing you to gradually reach the top speed and there are four different braking modes to match. 
Key Features:
Max speed – 12.4mph 
Composite maple deck 
Four riding speeds 
6.2 miles on a single charge 
Takes 1.5 hours to charge
Wireless remote control 
Specification:
Brand

Hiboy

Model

S11

Weight

7.94 pounds
Designed for kids and beginners 
Impressive battery life 
High top speed
RazorX Cruiser Electric Skateboard




Here's another awesome electric skateboard from RazorX. Designed for both kids and adults (up to 220lbs), the RazorX Cruiser is perfect, whether you're commuting or just playing around in the park. It has a 125-watt motor powered by a 22V lithium-ion battery, which gives it a respectable top speed of 10mph. Honestly though, if you're trying to win a speed contest, you'll probably want something a bit quicker. 
To start the RazorX Cruiser, you need to kick off with your foot and the board will start moving. Then, you can control your speed using the wireless remote control. Other features include high-grip urethane wheels, a five-ply maple deck, and perforated grip tape. 
Key Features:
125-watt motor
22V lithium-ion battery 
Max speed – 10mph 
Wireless remote control 
High-grip urethane wheels
5-ply maple deck
Perforated grip tape
Specification:
Brand

RazorX

Model

25133099

Weight

9.7 pounds
Very well made 
Easy to control 
Feels stable 
Max speed is lower than most boards
Atom Longboards All-Terrain Electric Skateboard




Atom knows a thing or two about making quality boards, being riders themselves. The weight of the board, the maximum weight capacity, everything you want in the physical construction is here. We have to give them props for the regenerative brakes and how smooth they are to use, as well as the acceleration. Overall All-Terrain is a great board, though it does come with some issues. For one, you get a measly maximum miles range of six to seven, but that's also under ideal riding conditions and if you're super slender.
On top of that, it only uses one belt to power the dual motor, which can't really handle hills or inclines too well. Fun to head downhill, not so much backup. That being said, it's a lightweight construction at 14 lbs, right in the middle of the ideal range. You're able to bring this on a plane due to the battery being under 100 Wh, and while you're riding, you'll experience some of the most comfortable and durable wheels we've ever used. Maximum glide, one perfect stride.
Key Features:
Max speed of 15 MPH
Responsive controller with sturdy design
Maximum user weight of 275 lbs
Smooth acceleration and braking
Specification:
Brand

Atom Longboards

Model

40410

Weight

14 pounds
TSA-approved battery Wh
Some of the most durable wheels we've used
Average of six to seven miles on one charge
One has one belt; doesn't properly power the motor, runs out quickly
Best Electric Skateboards Buying Guide and FAQ
Features to Look for in Electric Skateboards
Size - Does the size of the board matter? Absolutely. It's all about handling, which comes down to the size and grip on the board, as well as your height. If a six-foot-tall guy tried to ride on a mini board, it would be a disaster. We've further discussed the dimensions of board sizes below.

Speed - This is where you'll see single or dual motor models. Dual motors retain speed going uphill, while single motors have a harder time with this. Your speed is calculated by your weight versus the maximum rider weight, as well as the motor power listed by the manufacturer. When they market that it goes at X speed, keep in mind that those numbers are derived from a brand new motor and a lightweight rider.
Battery Life - The threshold of battery life is best tested in miles rather than standard runtime. While everyone's environment is different and the obstacles vary, these tests and user reviews are used in real-life scenarios, not just a single straight stretch of road. You should look for at least 7 to 10 miles per charge.
Connectivity - There are very limited ranges on your handheld controllers; you'll have the best results by keeping your hands low by your sides when using this. In our experience testing the boards, we never ran into this problem, but other users have in the past.
Wheel Quality - Skateboard wheels are traditionally made from high-density rubber, and these models are no different. Between the weight of the motor and the rider, rubber gives enough bounce and versatility that you'll still be able to cruise and glide through just about anything with relatively no problems.
Brakes - It's hard to judge the brakes unless you actually hop on the board. It all depends on user weight and the board's charge level. This is where we took to a lot of user reviews apart from just our personal experience. Always have your foot ready as an emergency brake, and understand that going downhill will seriously prohibit the braking ability.
Weight - Most of these boards average 12 lbs to 16 lbs, which is a manageable weight if you're trekking up the stairs with it, or bringing it in when you go to work. We discuss the possibility of having these checked by the TSA below, and the lower the weight, the less it's going to cost.
Portability - This comes down to weight and size, exactly the same as adult scooters. We've listed board sizes and their average lengths below, giving you a bit of context when planning out your day. If this is going to replace an alternate form of mobility, make sure you have the space to store it.
Water Resistance - Unfortunately, this is a difficult aspect for many of these boards to hit. The top of your board is water resistant enough, though it will interfere with your footing if it gets wet. Look for water resistance ratings from the manufacturer, and try not to go out when it's raining when possible. On top of that, you could always grab a waterproof spray and apply it to the bottom of your board (just don't do it to the wheels).
Material - Boards are made out of a composite wood, while wheels are made from high-density rubber. What you really want to pay attention to is the bottom of the board and the motor housing. Even if it is a bit heavier, you want to focus on stainless steel to provide better heat resistance and overall durability.
Warranty - You're looking at an average warranty from one to two years. On occasion, some brands will have a good warranty on their motor, but a lesser warranty on their electrical system. You should aim to have at least one full year of warranty on your electric skateboard, especially if this is your first one and you're not sure how to maintain the system.

Electric Skateboard FAQ
Q: Why do You Need an Electric Skateboard?
A: Personal mobility is one of the leading trends, and it's not going anywhere soon. Anywhere that you have major transportation issues, electric skateboards can help reduce fatigue, increase your efficiency, and are also just a ton of fun to ride.
There's always a growing issue when you own a car or motorcycle in congested areas, like London, Chicago or NYC. Parking costs a fortune, you always end up three blocks away from where you want to be, and you're in a largely-populated suburban area: you have a higher chance of your car being broken into.
Electric skateboards offer a compact and lightweight means of personal mobility. As opposed to hoverboards, which weigh an average of 25 lbs to 35 lbs, these electric skateboards average from 12 lbs to 16 lbs, allowing you to throw them in your backpack at a moment's notice.
Electric skateboards run into fewer maintenance issues than other forms of personal mobility, while also being far more acceptable in certain areas. After the issues in 2016 with hoverboards and their safety concerns, many states and municipalities put a complete ban on them in certain areas. Electric skateboards go under far less scrutiny. They're your perfect way to optimize your environment and move across obstacles in a new and exciting way.
Q: Can You Bring an Electric Skateboard on a Plane?
A: Yes and no: let's discuss. The TSA has no problem with you bringing a manual skateboard on a plane, so long as it's not a carry-on item. This is also true for your electric skateboard if it meets the necessary requirements.
Lithium-ion batteries are often considered dangerous. If your battery exceeds 160Wh of power, you're not even going to be allowed to bring it in your checked bag. If it rests somewhere between 100 Wh and 160 Wh, it has to be approved by the individual airline, and most likely will not be allowed as a carry-on item.
Then you get into items under 100 Wh. These can be carry-ons or go into your luggage with no harm. Most electric skateboard models are created with the intention of allowing you to travel. For our instance, our top pick made their battery a very specific 97 Wh, because they knew this would come up.
Q: How do You Control the Board and Brakes?
A: Everything is operated via the hand controller you're given. Very few boards have pads along the top to control the board and brakes (it greatly interferes with the riding and has more electrical liability). Once you learn to master the hand controller, you'll be able to utilize the full potential of your electric skateboard.
You only have to push when you run out of battery, but we recommend getting acquainted with your board for a few minutes before actually testing it out. You've most likely used a manual board before, and it takes some time to get used to the pull and immediate stop when you use the controls. Get used to stopping with your feet at first while you release the controller, just to brace for emergency stops to stay as safe as possible.

Q: Which Deck Size is Right for You?
A: This is going to have a lot to do with your height, so you can get the very best performance possible. We've laid out the simple chart below to show you exactly what you should aim for based on height. Be sure to pay attention to weight requirements if you're on the shorter side.
Full Board - Designed for those taller than 5'3", with a US shoe size of 9 or higher.
Mid Board - Designed for those taller than 4'5", with a US shoe size of 7 or higher.
Mini Board - Designed for those taller than 3'5", with a US shoe size of 4 or higher.
For some context, the average width of a classic board is roughly 7.5" up to 8.52", though design elements can have a drastic change on those numbers. You're looking at an average of 28" to 32" for the length, and those are for your full boards; riders with an average weight of around 165 lbs to 180 lbs.
Q: What Kind of Maintenance Issues Will I See?
A: Despite the fact that these are electric, you're going to run into many of the same maintenance problems you'd find with normal skateboards. This is a quick maintenance list that you should go through after every second or third ride, to keep it moving at an optimal pace, and to prevent the electrical and mechanical components from getting overloaded.
Start by removing the front wheels, which can be identified as the wheels not currently connected to the motor housing and axel. Once you have these removed, carefully remove the back wheels. There may be additional steps involved. Depending on the model and brand you went with, they might have more components keeping them in place. Clean them with a mild solution of soapy water, and return to the board.
Grease the bearings. These are basically what's keeping you moving when you're out there, and depending on the terrain you're on and/or the speed you're going, this can make all the difference. Pay attention to your bearings, and they won't fail you. Your instruction manual should have some information regarding when you're required to change them out for new ones.
The motor and motor house need no further adjustments. Ensure your wheels are dry, mount them, and pay special attention to how you reattach the hind wheels. Give it a ghost run (turn it on while holding it) and see how it fares for a few minutes. If you can check the screws and find that they're still properly in place, you're good to ride.