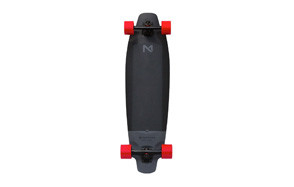 Inboard M1 Electric Skateboard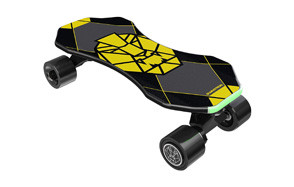 Swagtron Swagskate NG3 Electric Skateboard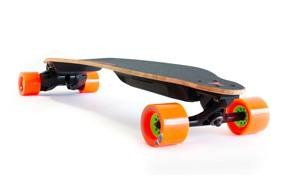 Boosted Board (2nd Generation)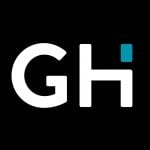 The 90's may be over, but skateboards are still absolutely kick-ass, they've just had a facelift. Electric skateboards give you an entirely different dimension to ride on, going up to excellent speeds and having you travel through your environment like never before.
The Best Electric Skateboard
Best Electric Skateboards Buying Guide and FAQ
How We Chose Our Selection of The Best Electric Skateboards
We took a look at a ton of different features and brands. When you're dealing with anything involving a motor, you need to pay extra special attention to the small details. We've taken all of that into consideration, and used the following criteria to determine our list:
Recalls: Recall history on motors and electrical parts.
Brand: Some brands are notoriously unreliable; they aren't on this list.
Customer Support: If you run into problems, you need a helping hand to walk you through fixing it.
Average Board Lifespan: Nothing lasts forever, but the boards on this list last longer than most.
Maneuverability: If it's not easy to ride and control, it's not worth your time.
Warranty: We did our best to grab the best-warrantied products from the market.
Value: Cost doesn't equal value; that's been taken into consideration.
Utilize this guide to make the ultimate judgment call for yourself. We've listed more details below to be on the lookout for, so you can make the most informed decision possible.

Features to Look for in Electric Skateboards
Size - Does the size of the board matter? Absolutely. It's all about handling, which comes down to the size and grip on the board, as well as your height. If a six-foot-tall guy tried to ride on a mini board, it would be a disaster. We've further discussed the dimensions of board sizes below.
Speed - This is where you'll see single or dual motor models. Dual motors retain speed going uphill, while single motors have a harder time with this. Your speed is calculated by your weight versus the maximum rider weight, as well as the motor power listed by the manufacturer. When they market that it goes at X speed, keep in mind that those numbers are derived from a brand new motor and a lightweight rider.
Battery Life - The threshold of battery life is best tested in miles rather than standard runtime. While everyone's environment is different and the obstacles vary, these tests and user reviews are used in real-life scenarios, not just a single straight stretch of road. You should look for at least 7 to 10 miles per charge.
Connectivity - There are very limited ranges on your handheld controllers; you'll have the best results by keeping your hands low by your sides when using this. In our experience testing the boards, we never ran into this problem, but other users have in the past.
Wheel Quality - Skateboard wheels are traditionally made from high-density rubber, and these models are no different. Between the weight of the motor and the rider, rubber gives enough bounce and versatility that you'll still be able to cruise and glide through just about anything with relatively no problems.
Brakes - It's hard to judge the brakes unless you actually hop on the board. It all depends on user weight and the board's charge level. This is where we took to a lot of user reviews apart from just our personal experience. Always have your foot ready as an emergency brake, and understand that going downhill will seriously prohibit the braking ability.
Weight - Most of these boards average 12 lbs to 16 lbs, which is a manageable weight if you're trekking up the stairs with it, or bringing it in when you go to work. We discuss the possibility of having these checked by the TSA below, and the lower the weight, the less it's going to cost.
Portability - This comes down to weight and size, exactly the same as adult scooters. We've listed board sizes and their average lengths below, giving you a bit of context when planning out your day. If this is going to replace an alternate form of mobility, make sure you have the space to store it.
Water Resistance - Unfortunately, this is a difficult aspect for many of these boards to hit. The top of your board is water resistant enough, though it will interfere with your footing if it gets wet. Look for water resistance ratings from the manufacturer, and try not to go out when it's raining when possible. On top of that, you could always grab a waterproof spray and apply it to the bottom of your board (just don't do it to the wheels).
Material - Boards are made out of a composite wood, while wheels are made from high-density rubber. What you really want to pay attention to is the bottom of the board and the motor housing. Even if it is a bit heavier, you want to focus on stainless steel to provide better heat resistance and overall durability.
Warranty - You're looking at an average warranty from one to two years. On occasion, some brands will have a good warranty on their motor, but a lesser warranty on their electrical system. You should aim to have at least one full year of warranty on your electric skateboard, especially if this is your first one and you're not sure how to maintain the system.

Electric Skateboard FAQ
Q: Why do You Need an Electric Skateboard?
A: Personal mobility is one of the leading trends, and it's not going anywhere soon. Anywhere that you have major transportation issues, electric skateboards can help reduce fatigue, increase your efficiency, and are also just a ton of fun to ride.
There's always a growing issue when you own a car or motorcycle in congested areas, like London, Chicago or NYC. Parking costs a fortune, you always end up three blocks away from where you want to be, and you're in a largely-populated suburban area: you have a higher chance of your car being broken into.
Electric skateboards offer a compact and lightweight means of personal mobility. As opposed to hoverboards, which weigh an average of 25 lbs to 35 lbs, these electric skateboards average from 12 lbs to 16 lbs, allowing you to throw them in your backpack at a moment's notice.
Electric skateboards run into fewer maintenance issues than other forms of personal mobility, while also being far more acceptable in certain areas. After the issues in 2016 with hoverboards and their safety concerns, many states and municipalities put a complete ban on them in certain areas. Electric skateboards go under far less scrutiny. They're your perfect way to optimize your environment and move across obstacles in a new and exciting way.
Q: Can You Bring an Electric Skateboard on a Plane?
A: Yes and no: let's discuss. The TSA has no problem with you bringing a manual skateboard on a plane, so long as it's not a carry-on item. This is also true for your electric skateboard if it meets the necessary requirements.
Lithium-ion batteries are often considered dangerous. If your battery exceeds 160Wh of power, you're not even going to be allowed to bring it in your checked bag. If it rests somewhere between 100 Wh and 160 Wh, it has to be approved by the individual airline, and most likely will not be allowed as a carry-on item.
Then you get into items under 100 Wh. These can be carry-ons or go into your luggage with no harm. Most electric skateboard models are created with the intention of allowing you to travel. For our instance, our top pick made their battery a very specific 97 Wh, because they knew this would come up.
Q: How do You Control the Board and Brakes?
A: Everything is operated via the hand controller you're given. Very few boards have pads along the top to control the board and brakes (it greatly interferes with the riding and has more electrical liability). Once you learn to master the hand controller, you'll be able to utilize the full potential of your electric skateboard.
You only have to push when you run out of battery, but we recommend getting acquainted with your board for a few minutes before actually testing it out. You've most likely used a manual board before, and it takes some time to get used to the pull and immediate stop when you use the controls. Get used to stopping with your feet at first while you release the controller, just to brace for emergency stops to stay as safe as possible.

Q: Which Deck Size is Right for You?
A: This is going to have a lot to do with your height, so you can get the very best performance possible. We've laid out the simple chart below to show you exactly what you should aim for based on height. Be sure to pay attention to weight requirements if you're on the shorter side.
Full Board - Designed for those taller than 5'3", with a US shoe size of 9 or higher.
Mid Board - Designed for those taller than 4'5", with a US shoe size of 7 or higher.
Mini Board - Designed for those taller than 3'5", with a US shoe size of 4 or higher.
For some context, the average width of a classic board is roughly 7.5" up to 8.52", though design elements can have a drastic change on those numbers. You're looking at an average of 28" to 32" for the length, and those are for your full boards; riders with an average weight of around 165 lbs to 180 lbs.
Q: What Kind of Maintenance Issues Will I See?
A: Despite the fact that these are electric, you're going to run into many of the same maintenance problems you'd find with normal skateboards. This is a quick maintenance list that you should go through after every second or third ride, to keep it moving at an optimal pace, and to prevent the electrical and mechanical components from getting overloaded.
Start by removing the front wheels, which can be identified as the wheels not currently connected to the motor housing and axel. Once you have these removed, carefully remove the back wheels. There may be additional steps involved. Depending on the model and brand you went with, they might have more components keeping them in place. Clean them with a mild solution of soapy water, and return to the board.
Grease the bearings. These are basically what's keeping you moving when you're out there, and depending on the terrain you're on and/or the speed you're going, this can make all the difference. Pay attention to your bearings, and they won't fail you. Your instruction manual should have some information regarding when you're required to change them out for new ones.
The motor and motor house need no further adjustments. Ensure your wheels are dry, mount them, and pay special attention to how you reattach the hind wheels. Give it a ghost run (turn it on while holding it) and see how it fares for a few minutes. If you can check the screws and find that they're still properly in place, you're good to ride.