Best Solo Games To Play In 2022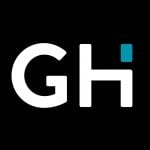 This product guide was written by GearHungry Staff
Last Updated
August 17, 2020
GearHungry Staff
GearHungry Staff posts are a compilation of work by various members of our editorial team. We update old articles regularly to provide you the most current information. You can learn more about our staff
here
.
GearHungry may earn a small commission from affiliate links in this article.
Learn more
Games are for kids, they say. But did you know that adults can benefit from playing games as much as kids do? Games can create a virtual world where your mind can escape, even if it's just for a few minutes. They can help you relax, ward off anxiety, and enhance productivity. Perhaps that's why many companies have created company game rooms where employees can be playful, socialize, and de-stress. But what about those of us that are single and working from home? Do you have to throw game nights to have some fun with your buddies? Not anymore! Playing games solo is far from new and offers a bundle of benefits. The best part? You can disconnect from reality and plunge into your parallel universe whenever you feel like it. Let's take a look at some of the best games for solo play.
The Best Solo Game to Play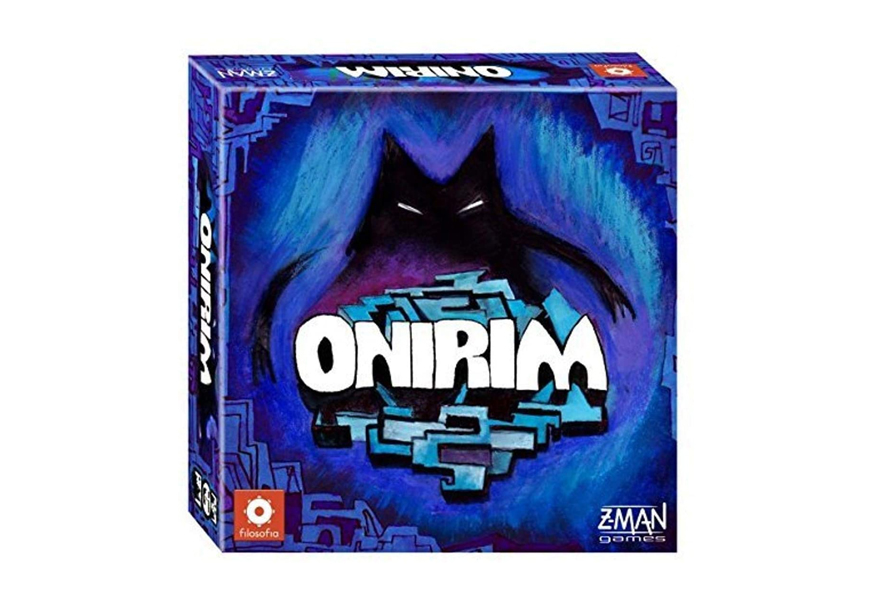 If you've long been looking for a solo game to play that can keep you away from your phone for good, then Onirim might be it. This exciting adult card game can be played by one or two participants, making it an excellent choice for solo gameplay. With a playtime of around 15 minutes, it's undeniably one of your best bets if you're looking for a quick reprieve. Although the format is similar to a board game, at its heart, Onirim is a puzzle.
A game of suspense, Onirim also delivers its fair share of excitement. With seven expansions and an appendix available, Onirim is a worthy investment that will keep you entertained time and again. And just like the FlexiShapes puzzle, it can be played by the whole family, ages ten and up.
Key Features:
Solo or cooperative card game
For up to 2 players
7 expansions
1 appendix
Suitable for ages 10 and up
Specification:
Brand

Z-Man Games

Model

ZM4900

Weight

7.5 Ounces
The Abandons Solitaire Card Game – Dungeon Maze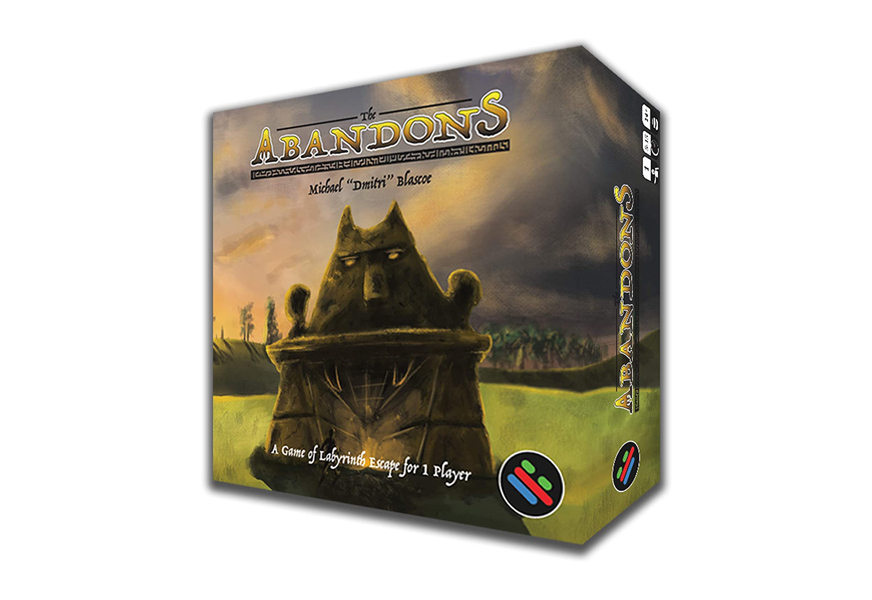 Designed with the lone-wolf in mind, The Abandons Solitaire Card Game – Dungeon Maze is one of the most captivating games you can play on your own. Fun for both teens and adults, the game builds an alternate reality where you struggle to escape a dangerous maze. This solo board game is easy enough to learn and play but expect a challenge. Drawing a card may aid you in your escape, relegate you to the point of no return, or results in your untimely end. Between the choices made and cards drawn, this game offers countless combinations, making it one you can play again and again tirelessly.
Not only is Dungeon Maze notably fun and versatile, but it also boasts a retro aesthetic and is convenient portability. No doubt, an excellent investment at a price that won't break the bank.
Key Features:
Fun solitaire labyrinth escape game
For solo players
Portable design
Simple to learn and play
Endless game possibilities
Specification:
Brand

Puzzling Pixel Games

Weight

3.2 Ounces
The Genius Square 60000+ Solutions STEM Puzzle Game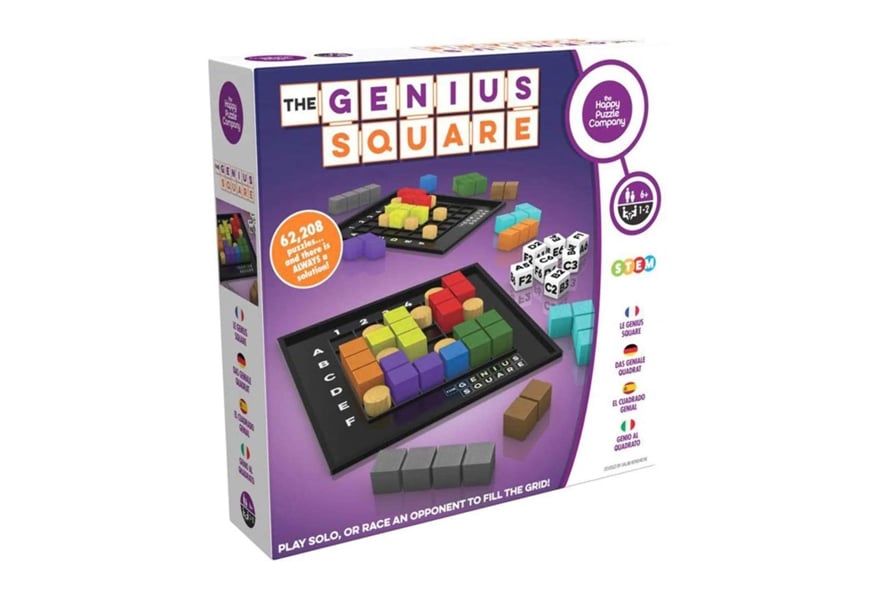 A brilliant solo game to play at the office or home, The Genius Square 60000+ Solutions STEM Puzzle Game can keep you hooked for hours. It's Tetris with a twist, in that each game comprises a series of immovable obstacles. Like Tetris, the object is to align shapes within a gridlike environment. Genius Square's twist? You must shepherd the falling forms around seven blockers. Failure to correctly maneuver each shape may render the puzzle unsolvable.
Designed by STEM (Science, Technology, Engineering, and Mathematics), the game is ideal for one or two players of all ages.
For similar options that you can play with a friend, check out our selection of the best two-player board games.
Key Features:
Fun to play alone or with an opponent
Endless solution possibilities
Very easy to play
Ideal for training your brain
For players ages 6 and up
Specification:
Brand

MUKIKIM

Weight

1 Pounds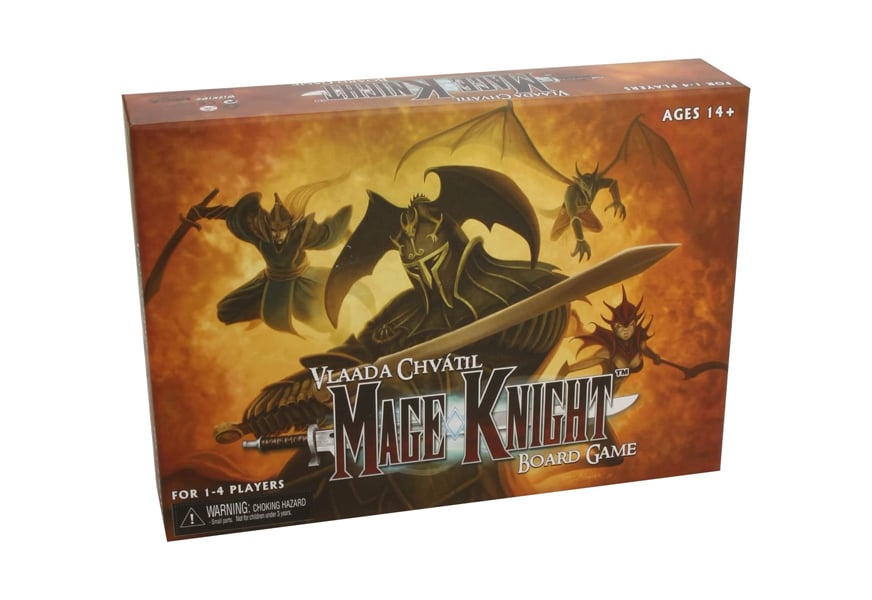 Combining elements of traditional board games, deck-building games, and RPGs, the Mage Knight is proof that board games can be enjoyable even when playing alone – although you can always ask a couple of buddies to join you. The purpose of the game is to build an invincible army that can help you defeat bands of enemies and conquer the various cities of this fantasy world. With 240 cards, 196 tokens, and 20 map titles, the possibilities are endless. Mana crystals are available to enhance your gameplay, and a variety of surprises will stump you along the way. Suitable for players aged 14 and up, the game includes two game mats and two rule books.
Before embarking on this adventure, be prepared to set aside two hours of playtime. And while it's not the least expensive game on our list, we think that the quality craftsmanship, engaging storyline, and catching gameplay make the Mage Knight a worthwhile buy.
Key Features:
Engaging board game
For 1-4 players
2 game mats and rule books included
Beautiful visuals
Specification:
Brand

NECA

Model

WZK 70495

Weight

3.8 Pounds
Inspired by video games, the Rio Grande Games Friday is a fun solo adventure on a deserted island. Your purpose is to help the main character, Robinson, win the final battle against pirates. To accomplish this, Robinson must build skills and overcome various challenges. Multiple cards, 22 wooden life points, and three storage boards make up this thrilling adventure game, which requires around half an hour from start to finish.
Although the concept is simple, this solo game is ideal for strategy enthusiasts seeking a challenge. A randomized deck order, various in-game options, and four levels of difficulty combine to deliver an endlessly replayable game.
If you're looking for a perfect game for the entire family, check out our selection of the best family board games.
Key Features:
1 player game
Exciting storyline
Excellent replay value
Portable
Specification:
Brand

Rio Grande Games

Model

RGG 457

Weight

10.1 Ounces
Sherlock Holmes – The Thames Murders & Other Cases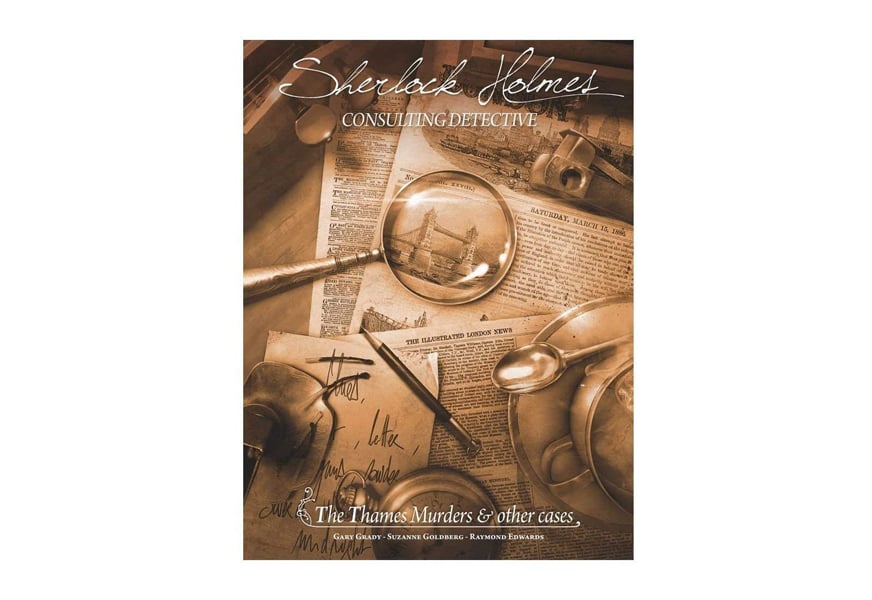 Whether you're social distancing or an introvert at heart, this Sherlock Holmes murder mystery will delight and enthrall. The Thames Murders & Other Cases takes the famous sleuth's penchant for solving crime and puts the detective work into your hands. What makes this game stand out is the unique structure that will keep you engaged until the mystery is solved.
The box includes ten unique and mysterious cases. Each mystery comes with a casebook, newspaper articles, and map of London with which to navigate the city. Luck has nothing to do with it; to solve the crime, you must deduce the facts using the clues provided. Playing this multifaceted and challenging game will develop your strategic skills, improve your focus, and enhance your decision-making.
The Thames Murders & Other Cases is an excellent choice for solo or group play, and the various levels of difficulty make it perfect for newbies and seasoned players alike.
Be sure to also check out our guide to the best trivia games for more fun options at your game nights.
Key Features:
10 mystery games in 11
Ideal for teens and adults
Excellent replay value
Can be played alone or with friends
Improves your decision-making and focus
Specification:
Brand

Fantasy Flight Games

Model

SHEH03

Weight

4 Pounds
Golden Bell Studios Unbroken: a Solo Game of Survival and Revenge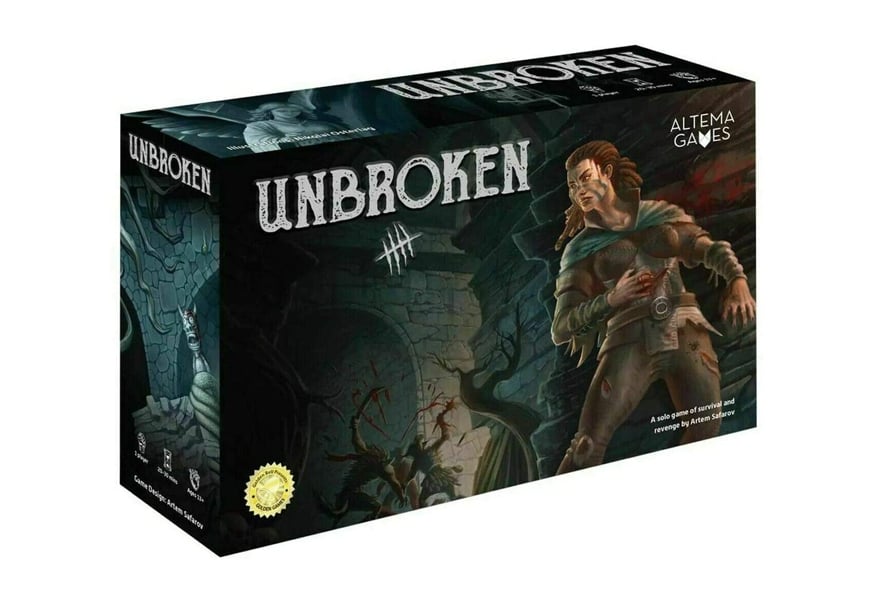 Unbroken: a Solo Game of Survival and Revenge is an operative card game designed with adult players in mind. It transports you into a dark reality, where you'll fight dark forces and use your cards to survive various challenges. Sponsored on Kickstarter, Unbroken has enjoyed widespread acclaim. The crisp and fun play means you can enjoy this game without sacrificing your time.
Do keep in mind that shipping and delivery for Unbroken may be slower than some of its competitors, but we'd argue that this high-quality game is worth the wait.
For the fans of chess, we've prepared our selection of the best chess sets.
Key Features:
Operative card game
1-player design
Cards can be packed in a smaller box and are portable
Ideal for home or office
For players 12 years and up
Specification:
Brand

Golden Bell Studios

Model

2836

Weight

1.81 Pounds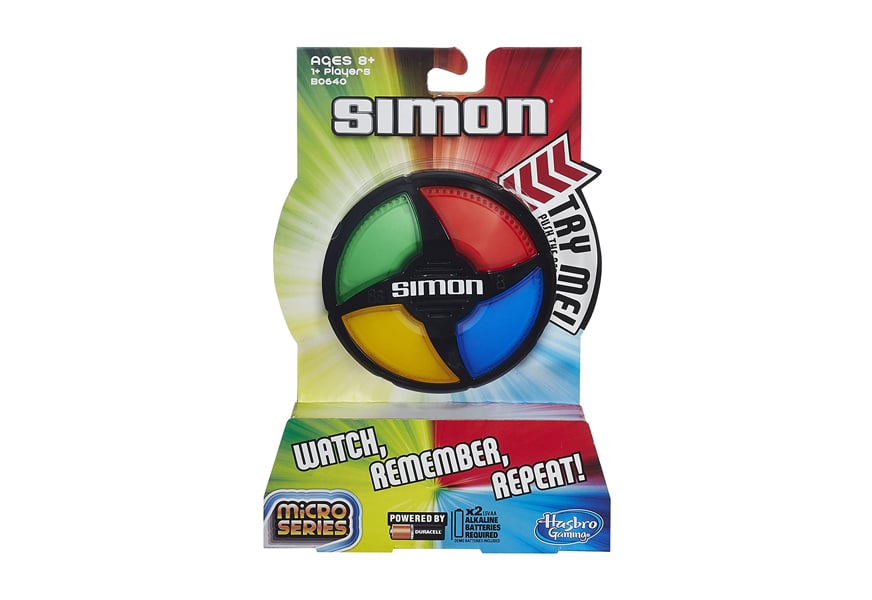 The Simon Micro Series Game is a genuinely engaging, fast-paced game to play during your lunch break or in between chores. While simple in concept, this longstanding staple has been shown to increase fine-motor skills, coordination, and concentration. And upgrade to the original, Simon Micro includes even more challenges and levels to keep players of all ages engaged. Receive a point for every correctly met command, which includes bopping, twisting, and pulling the device in sequence. Sequences increase in complexity as you progress. For fun with friends, place Simon in Pass It mode and pass it between players. You may also like some of the best poker sets from our list, so check them out.
Key Features:
Single or 2-player mode
Suitable for players 8 years and up
Demo batteries included
Ideal office game
Specification:
Brand

Hasbro Gaming

Model

B0640000

Weight

0.32 Ounces
Solo Games To Play Buying Guide
Features to Look for in Solo Games
Playing a solo game may sound a little silly, but with so many to choose from, that feeling couldn't be more wrong. We all need some alone time now and then, so why not unwind with something that's both engaging and entertaining? If you're a newcomer to solo gaming, knowing where to start can be daunting. To make things easier, here are a few things to check out before buying.
Engagement – The most important thing to look for in a solo game - or in any game - is the level of engagement it has to offer. There is nothing worse than a dull game. To choose an engaging one, first assess which types of games you like. If you prefer plot-based board games, solving a puzzle isn't likely to be your first choice.
Once you've established the type of game that suits you, look into reviews by other players. Try to get a feel of the game before ordering it, to prevent disappointment.
Replay value – Some games have a single solution, and once you discover it, you might lose interest in the game. Others allow you to make decisions and find various solutions to get to the end. These games have high replay value since you'll be able to play them over and over again without getting bored.
Whether you need a good replay value is up to you. If you're more of a puzzle person, for instance, buying a new puzzle each time you've completed an image won't bother you too much.
However, if you like board games, then investing in a game that offers you slightly different gameplay each time you put it on the table might benefit you more.
Solo game type – We already mentioned that there are various types of solo games, and styles extend beyond that of board games and puzzles. Card games are a great option, and publishers have catered generously to the solo player. Tetris-style games can also be engaging, and time-sensitive games like Simon can add a little excitement to the experience.
While most games are engaging in some way, not all may appeal to you. If you haven't played solo games much, maybe you aren't sure which types are up your alley. We recommend that you sample as many kinds as you can until you find what suits you best. From there, you have a plethora from which to choose no matter the style.
Size – Maybe surface space and storability are relevant factors for you. You may not have room for a closet full of games, or maybe you want to sneak in a game at work? Fortunately, there are quite a few compact games available to meet your spatial needs.
Portability – Solo games are fun to play at home or the office, but they can also be particularly handy when you're on a business trip or when camping alone. If you plan to take the game with you on your adventure, consider its portability.
Some deck-building games, for instance, may come with too many pieces and components. The small pieces are usually easy to lose.
On the other hand, unified devices like puzzle cubes, fidget spinners, and even the popular Simon Game won't shed any pieces. Again, assess your needs and choose a game that suits your needs while keeping you entertained.
Consider these factors, weigh your options, and the rest is all fun and games.
Sign Up Now
GET THE VERY BEST OF GEARHUNGRY STRAIGHT TO YOUR INBOX