Best Military Watches in 2022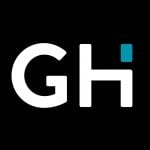 This product guide was written by GearHungry Staff
Last Updated
January 29, 2018
GearHungry Staff
GearHungry Staff posts are a compilation of work by various members of our editorial team. We update old articles regularly to provide you the most current information. You can learn more about our staff
here
.
GearHungry may earn a small commission from affiliate links in this article.
Learn more
Military watches, while engineered with the demands of the military theater in mind are nonetheless ideal companions for EMTs, police officers, mountain rescue teams, hikers, wilderness guides and so many others. But while military watches fit into a pretty well defined group of tactical gear different people will have different tactical needs so the watch that's right for say, a police officer, may be different than that required by a Navy Seal which may be different than that which is right for a camper.
That said there are a few truisms that should apply to all military watches as well as tactical watches. They are:
Our review panel has selected what they consider the 10 best military watches on the market today and below we're going to take a look at each one.
The Best Military Watch
G-Shock Mens GG-1000-1A5CR Military Watch
The G-Shock GG-1000 is another winner in what's becoming a non-stop hit factory for Casio. Since launching the G-Shock line they've just kept upping the ante with new entry after outstanding new entry in the series with the GG-1000 highlighting the company at its best.
In general, you won't find a better built military watch out there although some of Casio's other military watches are definitely in the same conversation. It features a tough yet crystal-clear mineral glass lens, 5 different daily alarms, outstanding battery life, and a slew of impressive instruments including a compass, thermometer, and stopwatch and is water-resistant down to 200 meters or 660 feet. The backlit face is super easy to read day or night and you can plan your next move in standard or military time. This is a big watch so those with thinner wrists will want to keep that in mind as will big gents whose military watches always seem too small for their wrist. As is typical of G-Shock military watches it's also affordable. Not cheap, but affordable.
Luminox Men's 8815 Black Resin Military Watch
The 8815 Black Resin Watch is waterproof down to 660 ft (200 meters) has an ultra-durable 44 mm stainless steel case and a tough resin band with buckle closure that ensures the watch stays on your wrist regardless of conditions. Bold, sans-serif numerals stand out clearly against the black background with each hour marker nailed down by an ultra-bright rectangular indicator.
Whether you're tracking bad guys through Paktika Province or performing an ocean rescue the 8815 Black Resin Watch will have your back, relaying critical information in a clear, no-nonsense manner. It doesn't hurt that the 8815 is also one of the sharpest looking military-inspired watches on the market today. One you could easily wear to work or while sailing off Nantucket.
The 8815 is truly the complete package. Swiss quartz movement ensures accuracy, blood-red notches mark the minutes and the jet black resin band carries an embossed logo. Wear it snorkeling so that you don't lose track of time and don't worry, the mineral dial window won't let you down. If you're the active type that is tired of having to take his watch off all the time to protect it, say hello to the 8815.
G-SHOCK The GA 100 Military Watch
G-Shock makes some legendary military watches and tactical timepieces as we alluded to above and their GA100 Military Series Watch is one of the best. For this entry into the G-Shock series, they've chosen the blackout to look so popular with law enforcement, soldiers in the field, and others.
This G-Shock, like most of the other military watches, is a big watch but while its dimensions are roughly equivalent to the GG-1000 reviewed above it looks and feels significantly smaller. Not a bad trick. Overall the GA-100 is heavily shock resistant, features a 1/1000th of a second stopwatch (which also included a speed indicator), and has a calendar that's programmed out to the next (as in the 22nd) century. The face is illuminated by the company's auto LED lighting scheme and the watch as a whole is water resistant down to 660 feet. This may be the best value the company offers in military-style watches as its asking price is less than half that of the GG-1000.
The Suunto Core All Black Military Watch makes the complex seem simple which, when you think of it, is what any good piece of high-tech equipment should do. This nifty piece of tactical kit is the mother of all military watches when it comes to analyzing conditions and warning you of impending weather events.
This is one of those military watches no mountain rescue team member should be without. Come to think of it if more backpackers were wearing one of these we wouldn't need so many mountain rescues, to begin with. Fairly unique to military watches the Suunto Core features a micro processing unit that digests information from the watch's barometer, compass, altimeter, and weather indicator then provides you a warning tone if it determines that signs are pointing to inclement weather. It's like having a weatherman on your wrist. The whole thing is also resistant down to 30 feet which means when the rain moves in it's going to keep on doing its job without interruption. In many ways what military watches should be. Be sure to check out our guide to the best Bulova watches for more great products like this.
The Garmin Tactix Bravo has a more aggressively tactical profile than some of the other military watches (except perhaps the G-Shock entries) on our list. And with an array of useful features, it goes a long way toward earning both its tactical and military stripes.
The watch features an Omni-directional EXO antenna that captures positional information from both the well-known GPS system and the lesser-known but just as accurate GLONASS (Global Navigation Satellite System) system. This feature alone is practically worth the price of admission with this watch. (And at more than $500 that price is pretty steep.) Beyond its ability to tell you where you are on planet earth the watch is also water resistant to 100 meters (though we're taking their word on that one) and has a battery life of 20 hours when GPS mode is activated and 50 hours when it isn't. If you're heading into the wilderness for any reason you'd do well to consider having the Garmin Tactix Bravo on your wrist, regardless of the price.
The Rangeman watch from Casio is yet another G-Shock entry into our list of military watches that we can't get enough of. It's tough and durable as the night is dark and with its Triple Sensor it makes keeping an eye on the elements a breeze.
With the Rangeman you'll have a temperature, altitude, and barometric pressure at your beck and call. Throw in directional information and you do not only know what's coming whether-wise but you'll be able to devise an escape route to extricate yourself from the situation effectively before you're overwhelmed. The face of the Rangeman is fairly packed with information from the day and date to compass settings, time, and more. As such there's really only room for a digital display which likely won't endear the watch to some, though we had no problem with it. All in all the watch is durable, practical, easy to use, and comfortable on the wrist, though it may not look so from the above photo. Trust us. It is. One of the great military watches.
Casio Pro Trek Black Analog
Casio officially rules this list of the best military watches with this their 4th entry (counting of course G-Shock military watches). The Men's Pro Trek Analog/Digital Watch is truly one for the ages with its solar power and multi-band atomic timekeeping.
The ProTrek boasts most of the features of the G-Shock military watches with the distinct difference being its noticeably slimmer profile. So for those who've wanted a G-Shock but couldn't abide by the size; your watch has finally arrived. The band features carbon insert construction for comfort and extreme long-life as well as a thermometer, altimeter, compass and barometer, World Time, and a solar-powered battery that's good for 6 months on a charge and water resistance to 330 feet. Is there anything we're missing? Probably. The watch has so many positive features. Just be careful because you're going to pay a pretty penny for this baby.
Timex Expedition Scout 40
Lots of people scoffed when Timex entered the tactical watch field and even more scoffed when they had the temerity to suggest they could build high-quality military watches for less than $100. But we'll be hogtied if they didn't in fact do just that. And not only that, but their military watches like this Men's Expedition are marvels of simplicity and functionality.
Take a look at that face. It's a thing of beauty that won't ever leave you guessing when the sun goes down and the band will likely still be wearing well many years down the line. Admittedly the watch is not laden with features but the ones it does have – 24-hour military time, water resistance to 50 meters, Indiglo watch dial illumination – all serve the solid tactical purpose of usability. With a brass case, crystal lens, and quartz analog movement it's a watch you're going to lean on heavily but don't worry; it can take it.
Armitron has done an admirable job invoking the look and feel of far more expensive military watches with their Men's Digital Chronograph Watch. What's even more impressive is that this isn't some half-baked knock-off that's going to bug out after the first rain shower. It's actually a serious tactical watch that can be had for about the price of a T-shirt.
While the Armitron Men's Digital Chronograph Watch isn't going to set the world on fire with its feature list it's nonetheless exceedingly well built and will stand up to just about anything you can shell out. It features a digital time display along with a lap timer, day and date, programmable alarm, quartz movement and to top it off it's waterproof to 330 feet. It's really hard to find any fault with a well-built tactical watch the does all that and costs 20 bucks. So we're not going to nitpick this one. An outstanding value if your tactical needs are basic.
Timex Expedition Gallatin
If you're in the market for an exceptional deal on military watches and the Armitron isn't to your liking take a look at the Timex Men's Expedition Gallatin Watch. It's only a bit more than the Armitron and it's really well made and dependable as any other Timex on the market.
The Expedition Gallatin is a rugged analog tactical watch that's as sharp looking as it is functional. Simplicity is the order of the day here as this is one of those military watches that's built to tell you the time day or night no matter how much you've put it through. It's water resistant down to 50 meters and displays the time in both standard and military modes. The hands and hour indicators are self-illuminated and there's a self-illuminating circle above the 12 so you can orient the watch properly during the dead of night. The whole thing is comfortable and lightweight and the design is engaging and sort of grows on you over time.
Military Watch Buyers Guide & FAQ
People about to purchase their first military watch typically have questions. We've brought together the 3 most common questions we encountered during our research into the best military watches in the hope this will provide you with a useful starting point in your search for the right military/tactical watch for you.
Q: What Is A Military Grade Watch?
A: A military watch, similar to a tactical watch, is one that is typically constructed from high impact materials and engineered in a way that provides you with as many useful precision instruments as can be practically included. Whether you're a rescue worker, police officer, hiker or soldier military watches are designed to help you perform your duties in the most effective way possible and to provide you useful information you may need should you find yourself lost in the wild or behind enemy lines.
Q: Why Do You Need Military Watches?
A: People need military watches to help them navigate unfamiliar territory. High quality military watches will also provide them with useful weather information like barometric pressure that can give them a clear indication if there's stormy weather on the horizon. A compass or compass watch is an invaluable low tech tool that will help prevent someone from walking in circles as can often happen to people lost in the woods. And being waterproof can come in extremely handy when the hard rain begins to fall.
Q: How To Use A Military Watch?
A: Exactly how people utilize military watches is dependent on the features that watch possesses and the circumstances under which it is being used. Someone scheduled to rendezvous with other members of a party at a certain location may use their military watch to check their altitude and make sure they're on course. Someone else may use their tactical watch to alert them to incoming storms. While others may use their military watches to keep track of how long they've been on watch or to time the comings and goings of enemy combatants.
Features To Look For In Military Watches
These are the things you should keep in mind when searching for a new military watch.
Durability – As we said at the outset of this review guide one of the must-have properties of military watches is durability. Military style watches should be able to take more punishment than say field watches and take that punishment over several years without being significantly worse for wear. If it can't it's not truly tactical.
Luminescence – If you can't see the face of your watch in the dead of night it's not much good. Which is why you'll always want to be looking at military watches that either self-illuminate (analog) or have effective backlighting (digital).
Water resistance – Water resistance is another feature that's really non-negotiable on military watches. If someone tries to sell you a military watch that's not water resistant you should politely decline and look at other, better military watches.
Power source – Ideally you'd want to be considering military watches that are self-winding. However, as long as the watch you have your eyes on provides decent battery life and easy recharge capabilities then it's all good.
Watch face – While in many respects it's strictly a matter of taste whether you choose a digital or analog watch face for our money we'd prefer analog just about every time. It's easy to get the time with just a glance and sometimes that's all you have time for.
Size and weight – Many military watches are pretty large, cumbersome affairs and frankly they're meant to be. It's part of their charm but it's also a function of their durability. Fortunately however, for those who prefer their military watches to have a more subdued profile there are a decent number that sport sleek, sophisticated designs while still retaining their ruggedness and dependability.
Other features to look for – Beyond the bare minimum of clock, timer, digital alarm and water resistance lie the features that set the mens military watches apart from the boy's. Those features include barometer, thermometer, altimeter, inclement weather alarms and of course GPS and GLONASS, the GPS alternative. It should go without saying that the more of these features you add the more expensive your watch will be. And that's especially true of GPS/GLONASS, which can easily double the cost of an already fairly expensive or watch under $1000.
Conclusion
Military watches are invaluable kit for soldiers, police officers, security professionals, SWAT team members, climbers, rescue workers, EMTs and many others. They can literally make the difference between life and death in an array of situations where your survival may depend on the quality of the weather, time and geographic data you have at your disposal. Don't head out on patrol or into the mountains to rescue someone without having the right kit at hand (especially long range walkie talkies). That includes the right military watch.
We hope you found these military watches reviews and military watches guide helpful and don't forget to stop back regularly for more informative product review guides from gearhungry.com.
Sign Up Now
GET THE VERY BEST OF GEARHUNGRY STRAIGHT TO YOUR INBOX