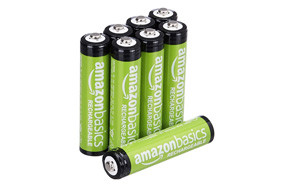 AmazonBasics AAA Rechargeable Batteries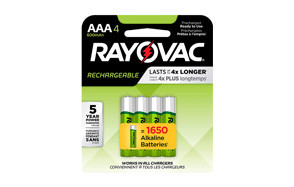 Rayovac Rechargeable AAA Batteries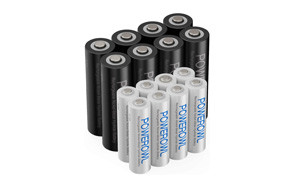 Powerowl AA AAA Rechargeable Batteries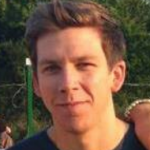 Rechargeable AAA batteries provide the power punch that's absent with disposable options. Since they're rechargeable, they're safer and more reliable.
Rechargeable batteries are also recyclable, creating less environmental waste. They also pay for themselves after a couple of recharges. Rechargeable AAA batteries are made from nickel-metal hydride (NiMH)—a material that is efficiently sealed and packaged to prevent battery leakages. These batteries can be used for powering numerous devices, and their longevity in operation provides an opportunity for significant cash savings.
To help prospective buyers, we've scoured the market for several rechargeable AAA batteries to provide a definitive list of the best items.
The Best Rechargeable AAA Battery
Rechargeable AAA Battery Buying Guide & FAQ
Features to Look For In Rechargeable AAA Batteries
Capacity - One of the most critical features in rechargeable AAA batteries is the capacity. You'll see this number printed boldly on the battery and its packaging.
Measured in milliamp-hours (mAh), this is the amount of electrical charge that the battery holds. The higher the capacity, the more current it delivers, and the longer it powers the device. When buying rechargeable AAA batteries, you should aim for a higher capacity. Rechargeable AAA batteries come in a capacity range of between 500mAh to 1,100mAh.
Pre-Charged - Some rechargeable AAA batteries come with a specific amount of power in them. This way, you won't have to charge them before use. Just take them out of their packs and use them.
Cycles - Battery manufacturers recommend that you juice up your batteries from time to time to preserve their lifespan. For most batteries, you need to charge them at least every three months. However, the timeline varies per manufacturer, so be sure to check yours.
Self-Discharge - All batteries discharge their power over time – primarily when they're not being used. So, make sure to check the discharge timeline to know when the capacity will run out entirely.
Most of the rechargeable AAA batteries on our list maintain a huge chunk of their power even when not used for years.
Consistency - The consistency of a battery depends mostly on the number of recharges that it can cycle through. Usually, the best rechargeable AAA batteries can cycle between 500 and 2,100 recharges.
Quality - The batteries that last a long time are made of high-quality materials. Check the materials and the sturdiness of a battery's construction. These two factors will determine whether the internal chemicals used in its production will leak out over time. High-quality batteries also have eco-friendly characteristics. They are eco-friendly and recyclable, and they won't contain any chemicals that could harm the environment.
Rechargeable AAA Battery FAQ
Q: What are rechargeable AAA batteries?
A: Rechargeable AAA batteries are famous for lasting longer than many other battery variants on the market – especially single-use options. These days, some devices are sold with built-in rechargeable batteries. However, some devices, such as clocks and cameras, still require external power. This is where rechargeable AAA batteries come in.
Q: Are rechargeable AAA batteries worth it?
A: Given the power and long-term benefits that they provide, there's no doubt that rechargeable AAA batteries are worth your time.
A: What are the longest-lasting rechargeable AAA batteries?
A: There's no one-size-fits-all answer to this question. As with many other reviews, it is entirely subjective. By default, batteries can last quite long. However, you also need to maintain them if you hope to get long-term use. Also, pay attention to the batteries' cycle, quality, and consistency to get a better picture.
Sources:
Different Types Of Batteries And Their Applications - Circuit Digest
Are Rechargeable Batteries Worth It? - Mr. Electric