Best Wagons For Kids in 2022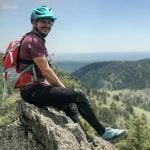 This product guide was written by Mark Wilson
Last Updated
October 1, 2018
Mark Wilson
Mark is a longtime journalist based in Austin, Texas with a background in breaking news reporting and media relations. Outside of the office he spends nearly every waking moment hunting down an adrenaline rush through mountain bike racing, gravel touring, rock climbing, triathlons and trail running. Mark also is a bassoonist who loves learning to play the latest hits for his friends, and will never back down from a karaoke stage. His rest days are spent lounging with his wife and dog, playing chess and cooking fancy meals, but always planning for the next adventure.
GearHungry may earn a small commission from affiliate links in this article.
Learn more
If you grew up watching the daredevil antics of Dennis the Menace, a little boy who knew how to take adventures to heart, then you will have a good idea of just how much a classic red wagon can mean to a kid who loves to play and explore. A wagon is one of those toys that children never tire of and can be useful throughout the ages – straight through to adulthood, in fact! Toddlers can be carted around the neighborhood while they enjoy a pull-along ride, pre-schoolers can waddle around the yard using it to collect all sorts of treasures and as our youngsters grow, the cart can be used to store and move everything from sports equipment to school projects and more! If you are looking to gift a child with a toy that will be used and appreciated to no end, then you simply cannot go wrong with a traditional kid's wagon. To assist you in choosing the ideal wagon for the little child you have in mind, we have compiled a list of the 10 best wagons for kids below – enjoy!
The Best Wagon For Kids
Radio Flyer Steel And Wood Wagon For Kids
As a classic take on the traditional kid's wagon, the Radio Flyer Steel and Wood Wagon has been designed to widen and brighten the eyes of little boys and girls around the world. Made from durable steel and hardwood, even the bumpiest of rides and toughest adventures are no challenge for this beautifully designed and versatile wagon. With authentic 10-inch rugged air tyres and a handle that features a controlled turning radius to prevent tipping, this pull-along toy has been built for both on-road and off-road expeditions. This traditional wagon is suited for kids 18 months and older and you might also be impressed to discover thatit has won America's National Parenting Publications Award! With the Christmas holidays that always seem to be just around the corner, perhaps it's time to make a little person who is dear to you very happy?
Key Features:
Classically styled Wagon with an all-steel seamless body
The extra-long handle provides excellent steering and is easy to store away
Excellent fully controllable turning radius prevents tipping
Ideally suited to both off and on-road adventures
Rugged 10-inch tires deliver a smooth ride
Specification:
Brand

All Terrain

Model

32Z

Weight

29 pounds
Radio Flyer My 1st Wagon For Kids
A mini version of the original Radio Flyer Steel and Wood wagon, this hauling device is the ideal carrier for toddlers and pre-schoolers who simply want something to cart their toys in as they journey around their home and yard in search of adventures. You can always rely on the Radio Flyer brand for quality, durability, and safety. With rounded no-scratch edges, a front wheel steering handle and durable molded wheels, kids can play all day long with Radio Flyer My 1st Wagon. We can assure that you will have peace of mind knowing that your kids have a safe toy to occupy themselves with as they engage in imaginative and educational play.
Key Features:
Exact scaled-down toy version of original Wagon
Reel steel stamped body with no-scratch edges
Durable and robust, smooth gliding wheels
Perfect for kids to play with or use to transport their toys
Features a fully working handle with front-wheel steering
Specification:
Brand

Radio Flyer

Model

W7A

Weight

14 pounds
Step2 Wagon For Kids for Two Plus Blue
If you're tired of having to carry two sets of little legs after a long family day out, then you will certainly appreciate the qualities of this Step2 Wagon, designed for two. With its reliable and durable construction, this children's Wagon allows your little ones to be transported around in comfort, safety and style. The Step2 Wagon features easy-latch opening doors for a start, as well as two contoured seats and a deep leg well for extra comfort and storage. Talking of which, there's an additional compartment under the rear seat, which is ideal for holding kids snacks and toys or parents' keys and a mobile phone.
The Step2 features a long handle for easy pulling plus a tag-along trailer plus can also be attached if you require additional storage capacity. It requires minimal adult assembly to be up and running and is available in either Blue or Green. Suitable for children aged 18 months and above, it's also fitted out with two safety belts so you can rest assured that your precious cargo is being safely transported to shops, school, the park and back!
Key Features:
Two contoured seats and deep leg well
Easy opening latch style doors
Fitted with secure seatbelts for extra safety onboard
Long easy pull handle also conveniently stores away
Storage compartment ideal for snacks
Specification:
Brand

Step2

Model

708300

Weight

2.2 pounds
Radio Flyer 3-in-1 EZ Folding Wagon For Kids
Designed to befriend both kids and their parents, this versatile 3-in-1 folding wagon is the ideal tool to cart along on all family excursions, especially when you have quite a few odds and ends that need to be lugged around. The Radio Flyer 3-in-1 EZ Folding Wagon is made from DuraClean fabric that can be cleaned with just one wipe – super convenient, right? But that's not all! The wagon unfolds to become an accommodating bench for two! Yup, you and your little one can enjoy a trip to the park whilst hauling your picnic in this extremely durable wagon and once you arrive at your destination, you can delight in your feast as you sit on the sturdy bench and admire your view. This is not just a toy for kids, but a handy tool to have in any active home, school or working environment. Be sure to also check out our list of the best kids go-karts for more great items like this.
Key Features:
Includes storage loops for beverages at the back
Folds up with ease for convenient storage
Can accommodate up to two kids for riding
A durable, sturdy and safe pull-along accessory
Specification:
Brand

Radio Flyer

Model

3950Z

Weight

22 pounds
Mac Sports Folding Utility Wagon For Kids
Folding up to a mere 8 inches, the Mac Sports Folding Wagon has been uniquely engineered to be stored in the trunk of your vehicle, ready to be pulled out and used at a moments notice. While this pull along cart is suitable for kid's play, it has been more specifically designed to haul utilities around and is a perfect fit for teachers and coaches who often have to lug an assortment of items over large campus areas or sports fields. A heavy-duty frame and dense fabric allow the wagon to carry up to 150 pounds of gear – just think of all the trips to and from the car you will save! Our handy guide to the best electric scooters for kids features more great products like this.
Key Features:
Folds out to its full size in a matter of seconds
Includes an adjustable handle and 2 mesh cup holders
Comes with a convenient carry case
This item is NOT made to transport children
Specification:
Brand

Mac Sports

Model

WTC-111

Weight

22.5 pounds
John Deere Steel Stake Wagon For Kids
As a brand that manufactures heavy agricultural equipment, we are sure we can all agree that John Deere has put every effort into making this Steel Stake Wagon as sturdy and as reliable as it looks. Painted with the brand's classic green color and built from heavy-duty rust-resistant steel, there's simply no denying that this toy has been made for countless voyages that will evolve into precious memories. What's a real hit with this model is the high stake sections that can easily be added or removed so that the wagon can be used as a flatbed or built up for storage – all depending on the adventure in mind!
Key Features:
Steel wheels rimmed with pneumatic rubber
Includes stable steer steering for easy manoeuvrability
Avoid scratches and pinches with rolled edges and corners
Suitable for seating and cargo hauling
Specification:
Brand

TOMY

Model

45407

Weight

4 pounds
Roadmaster's Pacific Cycle Steel Wagon
If you are on the hunt for a traditional red wagon that comes without all the frills, then we believe that the Pacific Cycle could be exactly what you are looking for! Sleek and elegant in design, this pull-along creation would make an excellent addition to your child's treasures and promises hours upon hours of imaginative fun. Built to last and super easy to maneuver, the Pacific Cycle features sturdy 8-inch rubber tires, rounded edges for safety and a no-pinch handle design. With a powder coat finish, this all steel bed and undercarriage has been designed with versatility in mind and kid's can enjoy lugging all sorts of their favorite toys to and fro. Once your youngsters outgrow this wagon, we highly recommend that you hold onto it for gardening or even decorative purposes! Love this product? Check out our review of the best kids electric cars for our top picks.
Key Features:
Safety feature includes a child-friendly no pinch handle
Smooth and rounded edges to prevent scratching
Super easy to assemble as well as to pack away again
Made from durable and quality materials
Specification:
Brand

Roadmaster

Model

R6221T

Weight

17.2 pounds
Radio Flyer Classic Walker Wagon
Built for both pulling and pushing, Radio Flyer Classic Walker Wagon is perfect for little feet who are learning how to walk as well as for older kids who are running in full swing. A toy that has literally been designed to last a lifetime, you can rest assured knowing that this item will give you way more value than its money's worth. This classic walker wagon comes with a resist walk feature and furniture-friendly bumpers, making it an ideal push toy for the little guys who can now wheel their toys around the house as they "find their feet". Toddlers will enjoy the freedom of being able to load, unload, and move things around from place to place as they mimic grown-ups and indulge in fantasy play.
Key Features:
Made from natural and solid wood
Rounded corners help to prevent scratches
Bumpers protect your furniture from scrapes
Can be pushed or pulled along with ease
Specification:
Brand

Radio Flyer

Model

612Z

Weight

1 pounds
Mac Sports Collapsible Outdoor Utility Wagon with Folding Table
Similar to the Mac Sports Folding Utility Wagon but with a few more useful modifications, this upgraded version comes with some added bells and whistles. Perfect for picnics, camping, and sports events, this collapsible wagon has been designed to accommodate heavy loads without being prone to wear and tear. And there's more! This extremely versatile storage and pull-along cart also come complete with a rear folding table, 2 cup holders and 2 mesh cup holsters. Once you are done using the wagon, simply fold it up using the accordion-like frame, pop it into its storage bag and place it into a compact corner of your car boot – all packed and ready for your next adventure! Don't forget to also check our guide to the best remote control cars. 
Key Features:
A large capacity and roomy wagon
Includes an adjustable handle for effortless transport
Folds up for compact and convenient storage
Please note this is not an ideal wagon for transporting children
Specification:
Brand

Mac Sports

Model

WTC-168

Weight

22.5 pounds
Radio Flyer All-Terrain Pathfinder Wagon
Designed to transport up to two kids at a time, we appreciate Radio Flyer's All-Terrain Pathfinder for its safety features and its ability to provide a smooth ride on a variety of terrains. Equipped with seatbelts, seat backs that fold up or down and sturdy air tires, this classic take on the little red wagon is all your family needs to enjoy an endless amount of adventurous fun. When it's time to rest, simply fold the pull-along handle underneath the wagon and store it in a compact spot for convenience. An added bonus: there are tiny holes found at the bottom of the wagon tray, so when it comes to cleaning the cart, simply grab your hose and hose it down! Made from durable hard plastic, Radio Flyer brings you another wagon that has been engineered to last! Make sure you also check our guide to the best beach wagons for more great items like this.
Key Features:
2 wagons in seats fold up or down depending on hauling requirements
Includes seatbelts as an added safety feature
Comes with 4 cup or bottle holders
Extra long handle that folds under for easy storage
Specification:
Brand

Radio Flyer

Model

2705X

Weight

25 pounds
If you are on a tight budget and are looking for just your standard wagon that ticks all the boxes for quality features, then you simply cannot go wrong with the Lil' Wagon from Little Tikes. With a basic design that doesn't boast any fancy frills, this standard pull-along is lightweight and ideal for toddler use. A tad smaller in size when compared to many other models, this make it just big enough for little ones to haul their toys and favorite stuffed animals around. Built from strong and durable plastic, this Lil' wagon will remain free from rust and will cause no harm to tiny toes that might find themselves under the soft wheels. Perfect in price and great value for money, this would little red wagon would make an ideal gift for a first birthday! Find more great products like this by checking out our guide to the best hot wheels tracks.
Key Features:
Wheels are designed for indoor surfaces and outdoor use
Handle folds flat for convenient storage
Perfect size for toddlers and pre-schoolers
Suitable for toys only – not ideal for transporting kids
Specification:
Brand

Little Tikes

Model

641725M

Weight

4.9 pounds
Radio Flyer 3-In-1 EZ Folding Wagon with Canopy for kids
Loved by kids and adults alike, this versatile and comfortable 3-in-1 Wagon from Radio Flyer certainly ticks plenty of boxes. It's the perfect Wagon for family adventures and has plenty of space for lugging around gear for a day out. The Radio Flyer EZ Fold wagon is also conveniently made from easy to clean DuraClean fabric, which requires minimal maintenance. Ideal for kids and inevitable spillages. When you're not hauling your kids around the block or down to the beach, the seat transforms into a comfortable seated bench. Ideal for hanging out in the park and enjoying a picnic pitstop!
Other excellent features we think you will appreciate in this design included a couple of coffee cup holders as well as a telescoping handle, which enables smooth steering. When not in use, the 3-in-1 EZ Fold Wagon simply folds flat and can be picked up and transported with just one hand. The overhead UV blocking canopy offers plenty of all-important sun protection while security-wise, there's also a couple of seatbelts for added safety while transporting your precious load from A to B.
Key Features:
3-in-1 design for hauling, riding and also stationary seating
Built to accommodate up to two kids for riding
Durable and safe construction
Thickly padded comfortable seats in a durable wipe clean fabric
Collapses and folds for convenient storage
Specification:
Brand

Radio Flyer

Model

3951Z

Weight

23 pounds
Little Tikes Deluxe Ride and Relax Wagon For Kids
This excellent deluxe style wagon from Little Tikes offers tones of versatility and can be used to transport two kids either with or without sides and an optional attached umbrella providing protection on those sunny days at the park. It's constructed from durable materials and painted in a lovely colorway with accents of red, making it ideal for boys and girls and for a wide range of activities too. The Wagon cleverly converts into a bench, providing relaxed seated plus there's also covered storage area and cooler, just perfect for transporting snacks for a summer picnic in the park.
Besides all those wonderful deluxe features, this Little Tikes wagon also provides safety seatbelts, plus there are drink holders incorporated into the design. The option to entirely remove the side panels also means that if needed, this Wagon could be used for hauling materials around a yard or garden. Overall this multifunctional Wagon really does offer plenty of convenience, control as well as comfort.
Key Features:
Versatile and convertible kids wagon
Removable sun canopy and sides
Handle flips underneath for convenient storage
Easily converts into a seated bench or a cart for hauling supplies
Complete with seatbelts and drink holders
Specification:
Brand

Little Tikes

Model

618031

Weight

36.5 pounds
Sign Up Now
GET THE VERY BEST OF GEARHUNGRY STRAIGHT TO YOUR INBOX