Best Drawstring Bags In 2022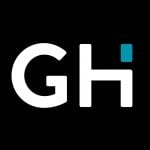 This product guide was written by GearHungry Staff
Last Updated
November 22, 2019
GearHungry Staff
GearHungry Staff posts are a compilation of work by various members of our editorial team. We update old articles regularly to provide you the most current information. You can learn more about our staff
here
.
GearHungry may earn a small commission from affiliate links in this article.
Learn more
Drawstring bags are a favorite amongst gym-goers, long-distance runners, and other sports enthusiasts. They aren't the most technical product, and that is exactly why they are so popular – simplicity is this product's strength. We've scoured the internet to bring you the best drawstring bags money can buy.
The Best Drawstring Bag
Adidas Alliance II Drawstring Bag
The Adidas Alliance II Sackpack is the most popular drawstring backpack on Amazon. It's got nearly 2,500 customer reviews and has managed to maintain a 4.5 star out of 5 ratings. Put simply, that means it's a really great product. It has that classic Adidas style that makes it look like it could have been made at any time in the last 30 years. The three iconic strips on the front let everyone know you're wearing an Adidas bag. We really like it because it maintains the simplicity of a drawstring bag whilst still having a few additional features that make it even more useful. For example, it's got two mesh pockets big enough for water bottles and maybe your Adidas shoes. Plus, it has a zippered exterior pocket that you can keep your valuables in whilst you're running. Everything else about this bag is pretty standard, but it's worth mentioning the quality. From the cord straps to the polyester body, everything is made to last.
Key Features:
100% polyester construction with full polyester lining
Easy access cinch opening with two durable shoulder cord straps
Can be washed by hand and line dried
Feature a separate, secure, zippered external pocket
Comes in a huge choice of color combinations
Specification:
Brand

adidas

Model

104148-P

Weight

12.8 Ounces
Nike Brasilia Training Gymsack
The Nike Brasilia Training Gymsack is one of the most recognizable drawstring bags available. If you go to a sports tournament or training session, you are bound to see a couple of these around. From the outside, it looks like any other drawstring bag, but it has some ingenious features that make it unique. For example, inside the main compartment, it has a divider to keep your clean workout clothes and your dirty clothes separate. Plus, it has a mesh panel at the bottom of the bag, which lets air in and moisture out, and stops your clothes from smelling after a sweaty session in the gym. It's also got a small, zippered side pocket to keep valuables in, which is pretty well hidden from thieves. To sum it up, it's not the most feature-laden or luxurious bag around, but it's really well thought out and will make your life that little bit easier. And, it has that big Nike tick on the front, which is a draw for a lot of customers.
Key Features:
100% polyester construction with full polyester lining
Easy access drawstring design with secure cord closure
Features comfortable and lightweight shoulder straps
Complete with separate, easy access secure zippered pocket
Available in a wide selection of color options
Specification:
Brand

Nike

Model

BA5953-P

Weight

8.8 Ounces
Under Armour Undeniable 2.0 Sackpack
If you want to enjoy the convenience of easy access with drawstring closure and the ability to store valuables securely, then the Under Armour Undeniable 2.0 Sackpack is an excellent choice. There's plenty of interior storage room to store items such as training shoes and gym kit, while the two extra front pockets provide valuable additional storage. Overall this bag offers 25-liters of storage space. 
This handy and lightweight drawstring bag is made from a durable 100% polyester shell with a further polyester lining to protect your possession. There's a custom UA sternum clip as well as useful D-ring on the front panel of the bag, which provides an additional attachment point. The easily adjustable single cording features woodwork detailing. For increased visibility at night on in low light conditions, there's a UA reflective logo emblazoned on the central front section of each of the different colored bags. Size-wise, the shoulder drop is 9-inch, which the bag itself is 20.5-inch high and 15-inch wide. What more could you want from a drawstring bag? We think this Under Armour option covers most bases.
Key Features:
100% polyester construction plus fully lined interior
Drawstring closure for easy access
Features two secure fully zippered front pockets
Comes in an excellent selection of contemporary colors
Reflective UA logo on the front for increased visibility
Specification:
Brand

Under Armour

Model

1342663-P

Weight

8 Ounces
Puma Evercat Contender 2.0 Carrysack Accessory
If you're looking to customize the fit of your drawstring bag and prefer to go for something that features adjustable shoulder straps, then we recommend you take a look at what Puma has on offer with their stylishly designed Evercat Contender 2.0 Carrysack. It's a fresh and funky accessory that will look just as good headed to the gym as it will for a weekend adventure. It's available in classic black or navy with different colored Puma logos on the front, which add to the overall stylish appeal.
Once again, this drawstring bag is constructed from durable and lightweight 100% polyester, which is designed to last and has the further benefit of being hand washable. There's an adjustable drawstring top that provides immediate central access along with both a separate securely zippered internal and external pocket, ideal for storage of more valuable items. The overall strap drop is 30-inches, but don't forget that this Puma Evercat Carrysack is adjustable, so the shoulder straps can be tailored to fit your body's shape and size. It weighs just 6.4-ounces and measures 18-inch high by 13.5-inch wide. Fans of the brand will love this practical, stylish, and cost-effective Puma drawstring bag. For more handy travel companions, check out our guide to the best shoe bags for travel.
Key Features:
100% polyester exterior with full polyester lining
Drawstring closure for quick, central access
Features a secure zippered internal and external pocket
Can be washed by hand and line dried
Features fully adjustable shoulder straps
Specification:
Brand

Puma

Model

PV1645-004

Weight

9.6 Ounces
Soccerware -Legendary Drawstring Gym Bag
The Soccerware Legendary Drawstring Gym Bag was one of our favorites, even though it doesn't have a big brand name behind it. Despite the fact it's in competition with Adidas and Nike, it still manages to stand out. The main reason is that it's loaded with features that make it nearer to a full-sized backpack. For starters, it's got a zippered pocket on the outside as well as multiple pockets inside to hold your valuables and other small items. Then, on the outside, it has two large mesh pockets that are easily big enough to hold soccer cleats, water bottles and more. And, the main compartment is big enough to fit a full-sized basketball. The only slight concern we would have about buying a gym bag like this is the quality. But, there's no need to worry there because it's backed up by a lifetime replacement warranty. If you're not satisfied within 30 days you can get your money back and after that, you can get a replacement bag. What have you got to lose?
Key Features:
No-rip PXD material
Two zippered pockets
Two large mesh pockets
Large enough to fit basketball/soccer ball
Lifetime replacement warranty
Available in 7 colors
Specification:
Brand

Soccerware

Model

GYMBG

Weight

12 Ounces
PUMA Men's Teamsport Formation Gym Bag
Puma is another one of the big-name brands in the sports bag market. The Puma logo is nearly as famous as their long-standing rivals Adidas. The Puma Men's Teamsport Formation Gym Bag is definitely worth a mention because of a few specific features. First, it's got square straps, instead of smaller string ones. That might not seem like a huge deal, but a wide strap will spread the weight across a larger area and make it more comfortable. Basically, it's going to be slightly more comfortable than the other bags on this list. And secondly, it has a small zippered pocket on the inside of the bag. We're big fans of this feature because it keeps your valuables well-hidden, rather than having them easy to access on the exterior of the bag. Other than that, it's pretty standard stuff from this drawstring bag. Our guide to the best ultralight backpacks features more high-quality bags like this, so be sure to check them out.
Key Features:
100% polyester
Zippered inside pocket
Wide straps
Available in 7 colors
Specification:
Brand

PUMA

Model

PMAT1006

Weight

7.2 Ounces
One of the big problems with drawstring bags is security. That's why most of them have a zippered pocket to keep your valuables out of sight. However, despite these attempts, they're still not that secure. That's why Loctote have made the Flak Sack SPORT. This is the perfect bag for those of you who love drawstring bags but want something a bit safer. It has a double-reinforced steel locking strap and a heavy-duty combination lock. This can either be used to shut the top of the bag or attach it to a solid object, so people can't run off with your bag. In addition to that, the material is resistant to slashes, tears, and abrasions. Plus, the ropes that you use to carry it on your back can't be cut. Inside the bag, there is a pocket that has RFID blocking technology. The bottom line is this is one of the safest backpacks out there. The only problem is that it's a bit on the smaller side, so it's not suitable for sports use. For everyday adventuring, pick one of the best dry bags from our list.
Key Features:
Slash, tear & abrasion-resistant fabric
Double reinforced steel strap
Combination lock
RFID blocking pocket
Available in 3 colors
Specification:
Brand

LOCTOTE

Model

21241-1

Weight

1.37 Pounds
KAUKKO Drawstring Sports Backpack
You might recognize this brand of backpacks. In the last decade or so, they've become hugely popular, especially with students. And now, they've released a drawstring bag to add to their product line. Most of the drawstring bags we've featured have been aimed at people doing sports or going to the gym, but this one is definitely more geared towards students. It has a couple of pockets inside that are big enough for notepads and valuables, including one zippered pocket. Plus, a pencil-case sized pocket on the outside, similar to the one on their backpacks. KAUKKO Drawstring Sports Backpack is made out of Oxford fabric and the inside is lined with polyester. However, it doesn't have any ventilation and the material isn't moisture wicking. You could use it as a gym bag, but there are more suitable bags here. If you're looking for an everyday use drawstring bag, this is the one for you. Our guide to the best college backpacks features more excellent bags for students, so check them out.
Key Features:
Oxford fabric & polyester lining
Zippered exterior pockets
Multiple interior pockets
Available in 20 colors
Specification:
Brand

KAUKKO

Model

K1031-009

Weight

15.8 Ounces
BeeGreen Drawstring Backpack Sports Gym Bag
The last couple of drawstring bags on our list are on the cheaper side. There are a few fantastic options for less than $10, that could be used as a gym bag, a running bag, or as a laptop backpack. Of course, they're not quite as good quality as the more expensive drawstring bags, but they will still hold up pretty well. BeeGreen Drawstring Backpack Sports Gym Bag impressed us for a few reasons. First, we like the fact that it has zippered pockets on both the interior and exterior, to give you a choice of where to put your valuables. We also the singular mesh pocket that can easily accommodate a glass water bottle. But, what stood out the most was the headphone slot. This is a feature that we haven't seen on any gym bag yet and it makes so much sense – most gym clothes don't have pockets, so this feature lets you listen to your tunes on the way to the gym. Plus, the bag is covered by a 1-year guarantee that protects against it ripping.
Key Features:
Oxford fabric
Two zippered pockets – exterior and interior
Mesh pocket
Headphone access slot
Available in 11 colors
Specification:
Brand

BeeGreen

Weight

7.8 Ounces
HOLYLUCK Drawstring Backpack
The HOLYLUCK Drawstring Backpack is our final bag and it's another amazing budget option. This bag has probably the simplest design of any on this list, and that makes it pretty attractive. It doesn't have any brand logos or patterns on it and it comes in a single block color. On the exterior, there is one large pocket that takes up the entire width of the bag. It's not the safest or most protected pocket, but it will stop your valuables from falling out on a run. The other thing we like is that it's water-resistant. It's not completely waterproof, but it will definitely protect your stuff from a bit of light rain. If you're looking for a simple, cheap, and quality bag, this one is perfect. For more similar options, check out our reviews of the best Columbia backpacks.
Key Features:
100% polyester
Zippered exterior pocket
Water-resistant
Available in 15 colors
Strong and soft cord
Specification:
Brand

HOLYLUCK

Model

HL-DT300D-BLACK

Weight

4.6 Ounces
Drawstring Bag Buying Guide & FAQ
How We Chose Our Selection Оf Drawstring Bags
Brand - The brand you choose is always important, but especially so in sports equipment. The big-name brands like Adidas and Nike are household names, and that's because they're responsible for some of the best quality and most iconic sports gear ever made. However, the sports market is also flooded with smaller brands, making equipment that is just as good as their big-brand rivals.
Price - One of the most attractive things about drawstring bags is their price. Because they're simple and easy to manufacture, you can pick one up for less than $10. Or, if you want a high-quality product, you can spend upwards of $100. We've tried to include a range of different priced drawstring bags, so you can find one to suit your budget.
Reviews - One of the best things about the online shopping revolution is that you can read hundreds of customer reviews. Instead of just buying a product and hoping for the best, you can find out what previous customers think about the product. We use customer reviews like a survey. Instead of getting people to test the products, we can get the information straight from online marketplaces like Amazon and eBay. We also read other expert reviews to see what their opinion of a product is.
Features To Look For In Drawstring Bags
Comfort - Comfort is essential with any bag. Of course, a drawstring bag isn't going to be as comfortable as a backpack with wide straps, but they can still have comfort-features. For example, wider strings that will spread the tension on your back.
Materials - Most drawstring bags are made from polyester or nylon because both of these materials are lightweight and strong.
Use - Some drawstring bags have added features that make them useful for particular sports. For example, the Soccerware Legendary Drawstring Bag has space for football boots and can store a full-sized football in the bag.
Size - Most drawstring bags are around the same size. Check the dimensions to see if the size will fit all of your gear in.
Style - The style of drawstring bags ranges from the very simple bag with a logo on the front to multi-colored bags with all sorts of accessories.
Drawstring Bag FAQ
Q: What are drawstring bags?
A: They are small backpacks that have a drawstring closure and string instead of straps.
Q: How to care for your drawstring bags?
A: If it gets dirty, it's best to wash it in warm water. You can put most drawstring bags through the washer, but make sure you put it in a lingerie bag to protect it from damage.
Sign Up Now
GET THE VERY BEST OF GEARHUNGRY STRAIGHT TO YOUR INBOX