Last updated:
02 Sep 2020
11 Best Drawstring Bags (Review) In 2021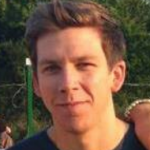 This product guide was written by Jordan Carter
Published
November 22, 2019
Support us! GearHungry may earn a small commission from affiliate links in this article.
Learn more
Drawstring bags are a favorite amongst gym-goers, long-distance runners, and other sports enthusiasts. They aren't the most technical product, and that is exactly why they are so popular – simplicity is this product's strength. We've scoured the internet to bring you the best drawstring bags money can buy.
The Best Drawstring Bag
Drawstring Bag Buying Guide & FAQ
How We Chose Our Selection Оf Drawstring Bags
Brand - The brand you choose is always important, but especially so in sports equipment. The big-name brands like Adidas and Nike are household names, and that's because they're responsible for some of the best quality and most iconic sports gear ever made. However, the sports market is also flooded with smaller brands, making equipment that is just as good as their big-brand rivals.
Price - One of the most attractive things about drawstring bags is their price. Because they're simple and easy to manufacture, you can pick one up for less than $10. Or, if you want a high-quality product, you can spend upwards of $100. We've tried to include a range of different priced drawstring bags, so you can find one to suit your budget.
Reviews - One of the best things about the online shopping revolution is that you can read hundreds of customer reviews. Instead of just buying a product and hoping for the best, you can find out what previous customers think about the product. We use customer reviews like a survey. Instead of getting people to test the products, we can get the information straight from online marketplaces like Amazon and eBay. We also read other expert reviews to see what their opinion of a product is.
Features To Look For In Drawstring Bags
Comfort - Comfort is essential with any bag. Of course, a drawstring bag isn't going to be as comfortable as a backpack with wide straps, but they can still have comfort-features. For example, wider strings that will spread the tension on your back.
Materials - Most drawstring bags are made from polyester or nylon because both of these materials are lightweight and strong.
Use - Some drawstring bags have added features that make them useful for particular sports. For example, the Soccerware Legendary Drawstring Bag has space for football boots and can store a full-sized football in the bag.
Size - Most drawstring bags are around the same size. Check the dimensions to see if the size will fit all of your gear in.
Style - The style of drawstring bags ranges from the very simple bag with a logo on the front to multi-colored bags with all sorts of accessories.

Drawstring Bag FAQ
Q: What are drawstring bags?
A: They are small backpacks that have a drawstring closure and string instead of straps.
Q: How to care for your drawstring bags?
A: If it gets dirty, it's best to wash it in warm water. You can put most drawstring bags through the washer, but make sure you put it in a lingerie bag to protect it from damage.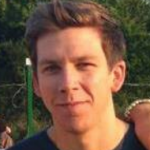 Jordan Carter is Gear Hungry's resident Editor-in-Chief with a genuine love and passion for all things tech. Jordan works diligently to ensure only the best products ever make it onto the platform and are showcased in Gear Hungry's carefully curated, tested and expertly researched, informative buying guides.