Best Trivia Board Games in 2022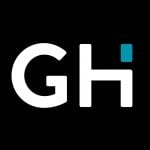 This product guide was written by GearHungry Staff
Last Updated
October 13, 2018
GearHungry Staff
GearHungry Staff posts are a compilation of work by various members of our editorial team. We update old articles regularly to provide you the most current information. You can learn more about our staff
here
.
GearHungry may earn a small commission from affiliate links in this article.
Learn more
Is there anything more synonymous with family fun times than a good old-fashioned competitive board game? Your expert knowledge of pop artists from the 80's pitted against Grandad's ability to recall the winners of the Ryder Cup? Trivia Board games are totally inclusive and unlike the other favorite for seasonal get-togethers, Twister, doesn't need you to limber up your body beforehand, just your memory recall! So if you are a veritable random fact hoarder and know a thing or two about pop culture, politics, sports, and current events, then you will be well on-board with our selection of the Best Trivia Board Games. There is bound to be one in our selection below that suits you down to a T and plays to your knowledge and that competitive spirit. So let's not trifle around (pardon the pun!) let's take a look at the games that will take the boredom factor out of that next family event.
The Best Trivia Board Game
Play Monster 5 Second Rule Trivia Board Game
Play Monster sounds like an easy game to play, but it can get fast and furious and tricky as you have to quickly think on the spot and come out with the first answers that enter your head in this 5-second rule game. Some of the answers might be hilarious as your family members are put on the spot trying to name 3 famous bald people, 3 types of hats or 3 brands of deodorant! You never know what might come out of your mouth when you are on the timer and under pressure. There are 576 different questions across 288 cards plus a timer which adds a sense of tension to this board game. Everyone has just 5 seconds to answer. No exceptions!
Key Features:
Fast-paced, 5-second fun family card game
Just spit out your answers as quick are you can. Don't get tongue-tied
Designed for 3 or more players, aged 10 and upwards
Includes 576 fun questions across 288 cards
Features a 5-second twisted marble timer
Specification:
Brand

PlayMonster

Model

SS-PLM-7428

Weight

2.84 pounds
Hasbro Pursuit 2000 Edition Trivia Board Game
Second up in our Best Trivia Board Games roundup we have a 2000's take on the ever popular classic family board game of Trivial Pursuits. This special edition version features 300 new trivia cards with 1800 questions over 6 categories, but the topics are all exclusively from the 2000's. Categories include Places, Entertainment, Events, the Arts, Science, and Tech as well as Sports and Hobbies. It's great for a family game night and fun for everyone to get involved in. Players must move around the board answering questions to receive wedges, and there's a new twist to this version with players having the extra option to stump or answer. If you can stump your opponent, you can win, even if you didn't know the answer yourself in the first place.
Key Features:
2000's themed take on the classic trivia board game
Comes with 300 cards across 6 categories and 1800 questions
Includes game board, wedges, wedge holders and all the cards
Option to Answer or Stump your opponent to win
Categories include Places, Entertainment, The Arts, Science & Tech plus Sports & Hobbies
Specification:
Brand

Hasbro

Model

B7388

Weight

4.12 pounds
Think you know your consumer logo's then you are going to love this Logo fun game which is perfect for the whole family to get involved in and play together. From chocolate bars to cereals, football to flowers, so many brands have iconic logos but will you be able to accurately recognize and name them all when you are under pressure? Do you also know interesting facts about your favorite brands too? The board game comes with everything you need to get straight into the gameplay action and can be played by groups or individually. It's best suited for ages 12 and upwards and up to 6 players or teams. 400 game cards put your consumer knowledge to the test and delivers hours of family fun time.
Key Features:
Fast-paced fun family game based all around your consumer knowledge
Can you recognize the famous logos and answer fun facts?
Designed for 2-6 Players, aged 12 and upwards or play in teams
Includes 400 game cards that deliver hours of gameplay
Great pop culture and consumer fun game for all
Specification:
Brand

Spin Master Games

Model

20034591

Weight

2.21 pounds
Wit's End Trivia Board Game
Looking to invest in a new trivia game for adults, then Wit's End is a real challenge and could really test the wits of your family and friends. It's a game that is certainly going to work out who has the most common knowledge, and for that reason, while it's designed like most games to be played with anywhere from two to six players, you might decide instead to create teams so that you can pit your wits more easily against each other! Because of the challenging content of some of the trivia questions, it's better suited to adults aged 18 upwards, although the game manufacturers recommend its age appropriate for 16-year-olds. There are four different categories of questions to be answered; Odd 1 Out, Teaser, Sequence and Wild Cards. These cover off all kinds of diverse and interesting categories such as pop culture, science, and geography. It's a fun, engaging and challenging trivia-based board game for adults. Make sure you also check our guide to the best two-player board games.
Key Features:
An award-winning and challenging adult trivia game
Features over 1200 questions
Designed for 2-6 Players, aged 16 and upwards but works great for team setups
It's a game of brain teasers and riddles too
Four types of questions included; Odd 1 Out, Teaser, Sequence, Wild Cards
Specification:
Brand

Game Development Group

Model

11104

Weight

3.2 pounds
Smart Ass Trivia Board Game
If your idea of a fun trivia game is a rowdy and raucous one, then you need Smart Ass in your life! It's the fast-paced trivia game from University Games that you don't have to wait your turn to answer. If you've solved the clues, then just yell out your answer. It's been designed to be played with anywhere from two to six players and is better suited to teens and adults. There are 400 different question cards included, and the participants take their turn to roll the jumbo dice and read out the clue on their question card. If you think you know the answer, don't be shy, just go ahead and be a Smart Ass! Blurt it out correctly, and you win. The gameplay is fast and furious, and there are varying degrees of difficulty within the deck of cards to keep the game challenging and interesting for all the family. Be sure to also check out our list of the best family board games for more great items like this.
Key Features:
Fast-paced fun party game
Answer the Who. What, Where am I questions as quickly as you can to win
Designed for 2-6 Players, aged 12 and upwards
Includes game board, 6 playing pieces, 411 question cards, and 2 jumbo dice
All new edition updated in 2017 with updated questions
Specification:
Brand

University Games

Model

1360

Weight

2,769 pounds
Hasbro Trivia Board Game Pursuit Classic Edition
A firm family favorite and a main after dinner event at many a Christmas get-together. Hasbro Trivia still ranks as one of the best trivia games around despite having been first introduced back in 1980. It's accessible and challenging, and this Classic version contains thousands of tough questions across a wide range of categories which will test the wit and brainpower of all the family. It's best suited to players aged 16 upwards due to the complexity of some of the questions and can be played by two to six people at a time. We love the retro styling with the wedges that need to be completed to win the game. There are 2400 trivia questions in total across six categories; geography, entertainment, history, art and literature, science and nature plus sports and leisure. It's certainly tough, and you could spend hours playing before a winner is crowned!
Key Features:
The Classic trivia board game since 1980
Features over 2400 questions
Designed for 2-6 Players, aged 16 and upwards
Includes retro style game board, wedges to complete and 400 question cards
Six challenging categories of questions to answer
Specification:
Brand

Hasbro

Model

C1940

Weight

1 pounds
Phone Phever Trivia Board Game
The hilarious family fun trivia game where all that matters is that your phone is smart and not you. Phone Phever covers off six different trivia categories and is full of Phun Phacts and Phact and Phiction questions. There are 1200 fascinating questions and fun challenges based around Music, Movies, TV, Law and Politics, History and Technology or a little bit of just about everything else. No app is required, but the internet and your smartphone are. Learn, laugh and have fun playing this phone based award-winning game.
Key Features:
The game where only your phone needs to be smart, not you!
Perfect for all ages so the whole family can get involved
Designed for 3 or more players and can be played in teams
Choose from over 1200 unique and challenging questions
Game is compatible with all smartphone and no app required
Specification:
Brand

Phone Phever

Weight

2.1 pounds
Everest Toys Anomia Party Edition Trivia Board Game
A fun packed game that takes its cues from the original game of Snap and combines it with Trivia to create a fast-paced and lively game. Each player has to flip through a stack of cards and with eagle eyes precision and lightning quick responses, match with a symbol and a trivia category. Reveal two similar symbols and the race is on to reveal the category. The winner gets to keep the card, and the tension continues as each card flip creates another race in this game of trivia sprint!
Key Features:
Fast-paced and fun, party game
Designed for 3-6 Players,
Includes 6 different Anomia colored card decks
Each game lasts for about 25 minutes
Objective of the game is to win the most cards in this snap style trivia game
Specification:
Brand

Everest Toys

Model

ANO002

Weight

2.45 pounds
iKnow Innovative Trivia Board Game
This offers a unique gameplay experience that should even out the playing field so to speak. So often with Trivia games, there will be that one know it all around the board who always seems to win! With this game at least, in theory, more people should be in with a shot of being victorious. Designed for two to six players and best suited to adults there are 400 question cards, a game board, six iKNOW tokens and, six iBET tokens as well as 25 black and white chips. Everyone has a chance to answer the trivia cards with the help of three clues. Nothing too unique so far you're probably thinking, right? Well, here's the interesting part. Competitors guess how many clues you are going to require to answer the question correctly and then wager those chips on that element. So even if you're knowledge isn't the best, you may just have a knack for knowing how clever one of your opponents is! Questions cover off subjects like pop culture, fashion, sports as well as history. It's a great game once you get the hang of it.
Key Features:
The game that's all about what you and what you think other players know
Features 400 question cards on popular subjects like music and fashion
Designed for 2-6 Players, aged 15 and upwards
Includes betting element and comes with 25 black and white chips
Multiple clues and betting element give this game an interesting twist
Specification:
Brand

Tactic Games US

Model

52658

Weight

1 pounds
Hygge Games – I Should Have Known That! Trivia Board Game
I Should Have Known That! is the addictive and hugely entertaining board game that will have you saying to yourself "I should have known that!" There are over 400 questions on things that you really oughta know about and will have you saying DOH more often than Homer Simpson! Suitable for ages fourteen upwards and for 2 players or more it's seriously a total hoot! Rather than winning points, you have them taken away from you if you guess incorrectly. Typical questions include, "what's the character limit for tweets on Twitter?". Like the game's namesake, you really should have known that! Our handy guide to the best solo board games features more great products like this. 
Key Features:
Fast paced and fun party game that asks questions you really should know
Designed for a minimum of 2 players aged 14 upwards
Features over 400 different games across lots of categories
The perfect after dinner party game
Points get subtracted for every incorrect answer
Specification:
Brand

Hygge Games

Model

21026

Weight

3.2 ounces
North Star Games Wits and Wagers Trivia Board Game
This is a North Star game of Betting as much as it is Trivia, hence the name as your objective is to wager on how much wit and intellect you think your opponents have. There are seriously random and obscure questions based around statistics that none of you are likely actually to know the correct response to. Like what the age of the world's oldest cat is! Everyone must write down their best guesstimate then place a wager on who they think is likely to have got the closest to the right answer. This adds another level of fun to the game and more strategy too which can build on the tension around the table. It's more fun if there are at least three of you and can be played by all ages six and upwards. Just be careful that you don't gamble away all your money!
Key Features:
Family edition of this popular game where you take a guess and place a bet
Exciting and fast-paced family gameplay
Suitable for ages six upwards and minimum of three players
It's the game where kids can beat their parents
Features 125 question cards and has won 39 awards
Specification:
Brand

North Star Games

Model

NSG-150NSG

Weight

1.28 pounds
Spin Master Games Best of Movies and TV Trivia Board Game
One for the movie Buffs among you. This is a fun Spin Master trivia game that will be just perfect for your next gathering with friends and family. It puts your knowledge of popular films and television series to the test and will quickly highlight who's the Goggle Box in your house!  It comes with over 400 trivia cards, is best suited to adults and can be played with two to six people. There are questions on dozens of iconic shows and movies from Grease to Glee and Godfather. As you play along you might need to identify logos, answer questions about characters or other key aspects of the show. Hours of fun and entertainment for anyone who loves the silver screen!
Key Features:
The TV and Movie enthusiasts trivia game
Features over 400 question cards in a card box
Designed for 2-6 Players, aged 16 and upwards
Includes colorful game board, questions, and playing pieces
Test your knowledge on 100's of TV shows and movies from past and present
Specification:
Brand

Spin Master Games

Model

6022551

Weight

5.9 ounces
Linkee: The Trivia Board Game
For those of you who still love the traditional board game but quite frankly have just got a bit BORED of the concept and want to switch things up a bit this Christmas, then Linkee is worth a look-see! Rather than just answering trivia challenge questions, players race against each other to work out the connections between the questions and must shout them out as soon as they're figured it out.  Better still, it can be played with anything up to 30 people, and there are 1400 questions so none of you should get bored any time soon. The idea is that you answer each of the four questions on the card and then try to establish what their link is. Soon as you think you know, shout out Linkee to win. It's a fast-paced game and great fun for all the family. Perfect for small and larger sized groups there are questions based on pop music, movies, popular TV shows, and culture.
Key Features:
The super fun and straightforward shout out game
Features over 1400 questions
Designed for 2-30 Players, aged 14 and upwards
Includes questions and link, pads and pencils plus full instructions
Easy to learn and fun to play with games taken about 30 minutes
Specification:
Brand

Bananagrams

Weight

2.05 pounds
Outset Media 80's and 90's Trivia Board Game
The completely 80's and 90's based trivia card game that really is like a blast from the past. Do you know what shoes Michael Jordan introduced in 1985? Can you remember what all-girl band Belinda Carlisle used to be a member of? With this card game, your knowledge of the 80s and 90s, the two iconic decades will be tested to the max in this high energy and fun family game.
Key Features:
The 80's and 90's Trivia based game
Includes 200 game cards with over 1200 questions
Designed for 2 or more players aged 12 upwards
Categories include movies, TV, music, sports, and culture
Relive the glory days of Nintendo and the Ghetto Blaster
Specification:
Brand

Outset Media

Model

COBBLE HILL

Weight

1 pounds
Game for Fame The Hilarious Party Trivia Board Game
Our final review today on this Best Trivia Board Games roundup goes to the hilarious Game for Fame where, true to form, you don't really need any talent whatsoever to win! There are no complicated rules to learn, just get into your teams, pick out a money maker card and be prepared to howl and cry with laughter as you have all kinds of challenges to undertake. It's good old fashioned fun for all the family and will make a great addition to your Christmas line p of games to play. Who can do the best Russian accent? Can you guess the tune that your Grandad is trying to gargle? Those are just some of the silly activities you have to play out in this game of rags to riches that will have all of the family quite literally in stitches!
Key Features:
Hilarious fast and fun paced family game
Pick out your money maker card to reveal your challenge
Whether you are 10 or 100, you can join in the fun
Just who in your family does have the best Mexican, Italian or Russian accent
The laugh a minute rags to riches game that will have you all in stitches
Specification:
Brand

Game For Fame

Model

g4f101

Weight

2.07 pounds
Sign Up Now
GET THE VERY BEST OF GEARHUNGRY STRAIGHT TO YOUR INBOX