Best Toys & Gifts For 2-Year-Old Girls In 2022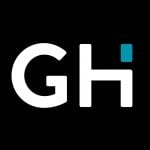 This product guide was written by GearHungry Staff
Last Updated
December 13, 2019
GearHungry Staff
GearHungry Staff posts are a compilation of work by various members of our editorial team. We update old articles regularly to provide you the most current information. You can learn more about our staff
here
.
GearHungry may earn a small commission from affiliate links in this article.
Learn more
Picking gifts for children of all ages is not a random process at all. Parents and guardians need to be quite strategic about it while also looking for something fun. When it comes to two-year-olds, best believe that there is a whole lot to take into consideration. Apart from being intentional about the gift-giving, there's also the fact that toys aren't that simple and straightforward anymore. A simple stick could serve as a great toy in the past, but not so much in this day and age. There's a whole lot to take into account but at the core of it all, any gift you are looking to give a two-year-old girl should leave room for imagination and learning. Since that is incredibly vague, here is a compilation of some of the best gifts for 2-year-old girls.
The Best Toys & Gifts For 2-Year-Old Girls
Mega Bloks Build 'N Learn Table
A common misconception about learning is that it's tedious and no fun at all. Thankfully times have changed and with it the concept of learning altogether. One of the numerous upsides of this the Mega Bloks Build 'N Learn Table is that it offers up an interactive and fun way to learn. Your 2-year-old is sure to pick up stellar skills in counting and identifying colors as they build a whole. Watch them innovatively build up their own adventures and engage their imagination to the maximum. These are not your regular building blocks, your 2-year-old boy or girl actually gets to build their own little eco-system upon the provided tabletop. By stacking the blocks right into the table accordingly, a market, gas station and traffic lights can be erected. Even better is the addition of rolling cars which can be transported around the town on tracks.
Apart from the fact that it offers up worlds of fun, it is an all-around functional product. The table itself is fitted with fold up legs which enable easy storage. Then there's the addition of an easily accessible handle which adds to the portability and mobility of this product. 
Key Features:
The table has easy-grip handles
Made from non-toxic, wood and finish materials
Large pieces and parts to avoid suffocation
Helps child learn how to match colors and count numbers
Specification:
Brand

Mega Brands

Model

FFG22
LEGO DUPLO Minnie's Birthday Party Building Blocks
Minnie Mouse is a classic, you cannot go wrong with a gift for a 2-year-old girl when this iconic character is involved. Now she's throwing a birthday party and your little girl is the guest of honor. Not only will the LEGO DUPLO Minnie's Birthday Party 10873 Building Blocks offer up worlds of fun, but it's also quite an educational toy. It'll go a long way to help your 2-year-old with her verbal skills and it equally engages the imagination. Since there's always a bit of building involved when it comes to Legos, this will equally develop kid's ability to create. Expect to see their construction skills grow they continue to interact with the toy.
On a more general note, the whole set up is centered around the popular Minnie Mouse and her birthday party. There are fun items to interact with such as her buildable car, Figaro the cat, a buildable cake and of course, her birthday presents. What doesn't come in the package is your child's ability to not only build the LEGO figures but to also create a storyline using the powerful force of their imagination. For more cool products for LEGO fans, check out our guide to the best LEGO Castle sets.
Key Features:
Helps the child develop fine motor skills
Easy to build and dismantle
Features a window that actually opens
Enhances cognitive development capabilities
Specification:
Brand

LEGO

Model

6213751

Weight

11.7 Ounces
My First Crayola Touch Lights
If you are looking for gift ideas for 2-year-old girls, then this one right here is a winner. Coloring, using pencils, markers, crayons and the rest have always been a great way for kids to acquaint themselves with colors. There's always been a bit of a downside to them though, especially with children who still have the urge to taste everything. With the My First Crayola Touch Lights, parents and guardians can finally be at ease. Not only does this option offer up a safer route (for your little one and the environment), it equally introduces them to a whole new world of colors. It comes in the form of a sensory doodle board and even plays music to engage your little one a bit more. The board itself happens to be equipped with a total of 6 catchy tunes, 12 colors, and some instructions to make the going easier. This is better than any coloring book you could find since the pages will certainly never run out. The cherry on the top here is the sealed gel surface which will never leave your little one's fingers dirty. As an extension of that, your walls and other surfaces are safe. You may also be interested in some of the best gifts & toys for 1-year-old boys, so check them out.
Key Features:
Sealed gel surface safe for scribbling
12 light colors and 6 sound tunes to choose from
No crayons, markers or paints
Produces a multi-sensory effect
Specification:
Brand

Crayola

Model

81-1395

Weight

1 Pound
Fisher-Price Barbie Tough Trike
Make no mistake, this is not your usual barbie-related gift. For one, it does not come in a cute miniature size. That alone makes the Fisher-Price Barbie Tough Trike the best gift for 2-year-old girls or at least one of them. If your little girl loves her indoor adventures with her barbie dolls, then she is undoubtedly in need of some outside time. With this Barbie styled gift, she can take the action outside for a change.
The all-around design of this piece of equipment makes it a viable and safe choice altogether. It happens to be fitted with a wide wheelbase as well as handlebars that are easy to grip. For easy riding, it is equipped with big foot pedals so that your little one can really find her sweet spot. Then there's the seat, not only is it quite roomy, but it is also comfortable. So, kids can ride for extended periods of time without getting a sore behind. There's even a little secret compartment located underneath the seat for stowing away small items. Altogether, this offers up a great way for your little one to get some sunlight and exercise while having a great time. For more amazing ride options for toddlers, check out our reviews of the best balance bikes.
Key Features:
Recyclable parts; eco-friendly
Rugged, hardy wear-proof front tire
Big, anti-slip, and comfortable seat
Broader back tires for maximum stability
Specification:
Brand

Fisher-Price

Model

W1441

Weight

7.94 Pounds
This toy does so many things at once that it's practically impossible to categorize it. One thing is for sure though, it'll have your little one positively occupied. So, the next time you're looking for a birthday or Christmas gift for your 2-year-old, feel free to try the Aqua Magic Mat on for size. First, this water mat is sure to develop your child's painting and coloring skills. There's an array of different patterns present on the mat itself which they can draw, trace and fill in. On this platform, they will get more conversant with colors and enhance their creativity all together. That's not all this stellar product has to offer, it equally teaches letters, numbers, and animals. The edges of the mat are adorned with the alphabet, numbers and of course animal, this way your kids can familiarise themselves with them. In the long run, it does wonders for their language and cognitive skills. Now, here's an aspect that most parents and guardians will appreciate greatly. There's no mess associated with this product whatsoever. You see, it makes use of a special pen, so all you need to do is add water, not ink or paint. Our guide to the best gifts & toys for 3-year-old boys features more creative gifts like this.
Key Features:
US ASTM-CPSIA-CPC certified
Collapsible design
Develops creativity and painting skills in child
Water-friendly and mess-free
Specification:
Brand

Toyk

Weight

1.9 Pounds
Delta Children Chair Desk
Your little girl's room would be totally incomplete without this stylish accessory. Featuring a widely loved Disney character, the Delta Children Chair Desk is just what the doctor ordered. Acquaint your child with the concept of a study space, long before they actually need to get any studying done. With its engineered wood and fabric construction, this set up is sturdy enough to hold up to 50 pounds of weight. The surface of the entire set up is lacquered to produce a scratch-resistant surface. This goes a long way to preserve the integrity of the colorful imagery that dons it. The chair itself sits quite low, so your little one will have no hitches mounting themselves on it. That's not nearly all it has to offer, the Delta children chair desk is accompanied by a pull-out storage bin which is located right under the seat. The bin itself is designed to hold all sorts of useful items such as books, art supplies and so much more. For storing stationeries, there's a cup holder that sits right on top of the desk itself. You may also find some cool toys for your kids by checking out our guide to the best gifts & toys for 4-year-old boys.
Key Features:
Made from high quality and durable wood
Scratch-resistant finish and fabric
In-built cup holder
Made to sit low to the ground
Specification:
Brand

Delta Children

Model

TC85663MN

Weight

19.42 Pounds
If you constantly work on your laptop at home, chances are that you've caught the eye of your 2-year-old. Instead of having your kids looking for creative ways to get their hands on your computer, why not gift them one? Obviously, you're not going to be looking at HP and Dell, the Leapfrog My Own Leaptop offers a more relevant experience. This computer does not only give your kids a platform to imitate you, but they also get to learn a lot. It is fitted with a large screen which makes it a lot easier for your little one to interact with the laptop. Even better is the fact that it comes with a total of 26 animations that aid the learning process. Using four learning modes, you can rest assured that your little one is having a blast. More specifically, there's the ABC mode, messages, games, and music. With all these elements in play, your little girl is sure to learn a whole lot.
There's also room for her to engage her imagination while she clacks at the keys. The real cherry on the top here is the fact that your laptop is completely safe. Also perfect for 5-year-old boys and girls.
Key Features:
Bigger screen with 26 critter animations
Vocabulary building
Helps speech 
Enhances imagination
Specification:
Brand

LeapFrog

Model

80-19167E

Weight

1 Pound
SKYFIELD Wooden Animal Jigsaw Puzzles
Even in adulthood, puzzles do wonders for the brain and cognitive thinking as a whole. With all that in mind, imagine what it can do for your 2-year-old? Puzzles are a great way to engage and stimulate your little ones. With a set up as simple and yet elaborate as the SKYFIELD Wooden Animal Jigsaw Puzzle, they are bound to gain a lot. The package contains a total of four packs of animal puzzles; so your little one can alternate between the butterfly, bee, ladybug, and bear. There's also an accompanying cloth bag which can be used to store the pieces and of course a lovely gift box. Looking beyond the actual items contained, it's really interesting to see how they aid your child's development. At the forefront, it ensures that they can identify some animals. It may be just the four at the time, but you've got to start somewhere. Additionally, it works on their concentration and attention span. Furthermore, this builds up their hand-eye coordination.
Even better is the fact that this is a great way to help your little one develop great social skills. They can enjoy this puzzle with their friends and even have a go with mommy and daddy.
Key Features:
Big and easy to grip pieces
Made from  eco-friendly wood
Phthalates, lead, toxin-free
Brightly colored with attractive patterns
Specification:
Brand

SKYFIELD

Weight

1.25 Pounds
LeapFrog Shapes & Sharing Picnic Basket
Who knew that going to a picnic could turn out to be one of the most educational experiences? This toy has managed to take a simple activity and turn it into a fun learning experience. Getting your little one the Leapfrog Shapes & Sharing Picnic Basket will surely be one of the best choices you make. It ensures that they learn as much as possible about shapes, colors, and picnic etiquette. At first glance, it looks like a mere picnic basket, but once the lid is lifted there's a whole new world available within. The basket repeats some delightful phrases and also contains a total of 15 play pieces. You're definitely going to be the guest of honor at some wonderful picnics with this baby in your home. It comes with a set of plates, cutlery as well as some cups and food. Now, here's where it gets quite interesting. There's an interactive shape sorter present on the lid. It will go a long way to ensure that your child learns how to identify and match shapes. Basically, the lid is programmed to recognize each of the food pieces. Once the match is made it says out the color and shape of the food item in question.
Key Features:
Very interactive and fosters role-play
Employs three modes of play
Teaches courtesy and good manners
Recognizes and describes the shape, color, and type of food
Specification:
Brand

LeapFrog

Model

603603

Weight

2.08 Pounds
Conomus Piano Keyboard Toy
They say that early childhood is the best time for musical enlightenment. There's only one way to find out if that theory tests out. Simply get your little one an age-appropriate musical instrument. One of the best there is out there happens to be the Conomus Piano Keyboard Toy. The great thing about this product is the fact that it is as versatile as they come. Best believe that it's not just a piano, this device is also a music box, music recorder, drum, a microphone and so much more. Even better is the fact that it contains a total of 22 demo songs. The songs themselves don't all have to be played on the piano. Your little one can pick from an array of 12 instruments, 4 of which are percussion instruments. This is great for kids since they can be kept engaged by some of their favorite songs emanating from different instruments. The microphone attachment cannot be ignored, in fact, it brings a whole lot to the table. The microphone itself can be adjusted to multiple angles and as such your little one is at liberty to jam and sing at the same time. If you are looking for more unique gift ideas like this, check out our guide to the best gifts & toys for 6-year-old boys.
Key Features:
Generates 22 demo songs
Clear and precise notes
Standby notification
Plays 4 musical instruments and 8 percussion instruments
Specification:
Brand

Conomus

Weight

1.4 Pounds
Disney Girls' Minnie Hoodie
There's a whole lot about Minnie Mouse here, but no one is complaining. This iconic Disney character no doubt shaped the lives of so many people over the years. It's impressive to see that she's still doing the same. With the Disney Girls' Minnie Hoodie, your little one can further emulate her favorite onscreen mouse (take that Jerry). The hoodie itself is made from a balanced blend of cotton and polyester. Altogether, this combination results in a soft and supple material that is very comfortable to wear. Once this zip-up hoodie gets dirty, conveniently throw it in the washing machine, there's no hassle there. Even better is the fact that it fits perfectly, there's no need to get a size bigger or smaller. One thing that should be noted is that it's not particularly thick, so as much as it will suffice on a chilly evening, this is not a winter-friendly.
When it comes to the design of the hoodie itself, simplicity is at its core. It comes in the form of a zip-up hoodie and is fitted with poly-filled ears. There's also the signature Minnie Mouse bow attached. As far as Christmas gifts for 2-year-old girls are concerned, this is certainly a winner.
Key Features:
Fitted with poly-filled ears and a bow
A combination of cotton and polyester
Machine washable
Light and soft material
Specification:
Brand

Disney

Weight

6.1 Ounces
FoxPrint Princess Castle Play Tent
Truth be told, even your little one would like their space now and then. At 2, they may not be able to build forts yet or hang out in a treehouse. But the FoxPrint Princess Castle Play Tent is a great and more age-appropriate alternative. With this contraption, your kid can finally feel like the monarch of her own space. Even better is the fact that this is an extremely safe space. Whether it's indoors or outdoors, this tent gives your little one the liberty to create their own world. They have the luxury of using their imagination to create whichever world they want to exist in. The tent itself is adorned with hearts and stars that glow in the dark. This makes for an incredibly magical set up once the sun sets and nightfalls. It is equally equipped with a functional fold-down door as well as a window to peep through now and then. Parents and guardians will be pleased to know that this is incredibly easy to set up. In fact, there's little to no assembly needed. Simply open it and it pops right into shape. When playtime is over, it conveniently folds down flat in order to fit into its accompanying carry bag. Your little girl will also fall in love with some of the best teepees for kids from our list, so be sure to check them out.
Key Features:
No assembly needed
Great for pretend play
Great for indoor and outdoor adventures
Folds for storage
Specification:
Brand

FoxPrint

Model

FPPTENT

Weight

2.35 Pounds
LeapFrog Number Lovin' Oven
When it comes to this product, one this is for sure. It has never been easier to get acquainted with numbers and maths as a whole. Even better is the fact that your child's imagination is engaged while playing with the LeapFrog Number Lovin' Oven. Even better is the fact that it's not just about maths, but there's a lot of elements involved which add up to a wholesome learning experience. The oven itself is equipped with over 30 songs and phrases that nudge your little one closer to enlightenment. There's also a whole lot of practical skills involved that make for a better experience. There's a total of 16 ingredients included in the package. Everything from frying an egg to baking pizza is on the table here. To serve it all, there are two plates included, so prepare to have some really interesting meals with your little one now and then. Altogether, the activities supported here help to build your child's counting and vocabulary skills. It equally goes a long way to ensure that they share a lot more. Our guide to the best gifts & toys for 7-year-old boys features more adorable gift options for kids.
Key Features:
An interactive oven and 16 play pieces
Plays over 30 songs and phrases
Helps with maths
Real cooking sounds
Specification:
Brand

LeapFrog

Model

80-19349E

Weight

2.8 Pounds
There's no need to hand your tablet to your little one to interact with apps they can't wrap their head around. Using a product like the VTech Little Apps Tablet is a better route to take. It gives your little one the chance to play like mommy and daddy while getting the most out of the experience. The tablet itself gets kids conversant with the alphabet, numbers, words and a whole lot more. Using a total of 4 engaging games and 8 learning activities, this tablet takes your little one on a progressive journey. Even better is the fact that the music is part and parcel of the learning experience. Children even have the option of making their own music with the help of the in-built keyboard. With the incorporation of music into the learning process, it's a lot easier to develop language and all-around creativity. The cherry on the top here is Cora the bear who makes the whole experience all the more interactive. Parents and guardians will appreciate the fact that it is as sturdy as can be and will be able to withstand all the use and abuse a 2-year-old brings to the table. Don't forget to also check out our guide to the best gifts & toys for 8-year-old boys for more unique gift ideas like this.
Key Features:
Fitted with a color-changing screen
Teaches alphabet, numbers, and matching
Has an interactive interface
Powered by 2 AA batteries
Specification:
Brand

VTech

Model

80-139451

Weight

1 Pound
Sign Up Now
GET THE VERY BEST OF GEARHUNGRY STRAIGHT TO YOUR INBOX