Best Golf Balls in 2022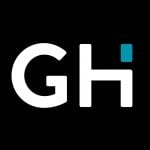 This product guide was written by GearHungry Staff
Last Updated
October 15, 2018
GearHungry Staff
GearHungry Staff posts are a compilation of work by various members of our editorial team. We update old articles regularly to provide you the most current information. You can learn more about our staff
here
.
GearHungry may earn a small commission from affiliate links in this article.
Learn more
Anyone who's ever played golf knows how infuriating it can be. It can lead to full-blown adult tantrums, claims of never playing again, and was the sport that birthed the rage quit way before video games existed. Thankfully the industry wants to make the game as easy for you as possible, and this is achieved by finding the right golf ball for you. If you want to optimize your game and never throw your clubs across the fairway again, check out our list of the best golf balls and transform your game. It's time to step up to the tee and take a swing.
The Best Golf Ball
Wilson Ultra 500 Distance Golf Balls
Both inexpensive and super effective, the Wilson Ultra 500 Distance balls are some of the best you can get your hands on and are available at an awesome price so you won't feel the sting of losing them like you would with more expensive balls. 
They come with a two-piece construction that ensures a familiar feel and will give you your expected results from each strike, while also achieving longer distances and high energy during flight. Excellent for beginners and equally useful for experts, an all-around great and easy to find the ball. Find more great products like this by checking out our guide to the best putting mats.
Key Features:
Farther distance with titanium core and cut-proof cover
Advanced two-piece construction
Long drives made easy
High energy increases velocity in flight
15 balls supplied
Specification:
Brand

Wilson

Model

WGWR58700

Weight

1.6 pounds
Callaway Chrome Truvis Soft Golf Balls
These Chrome Truvis soft golf balls by Callaway provide a spin that is unrivaled in commercial golf balls. They're designed to feel soft to the strike even when putting, giving you more control and better overall feel of the ball throughout your game and would suit any type of golfer.
While they're slightly on the expensive side, they more than make up for it with four-piece construction that's as close to Tour class as many golfers will ever get. You will marvel at its spin control, speed and feel and wonder how you managed to finish a round of golf with any other ball. Our handy guide to the best golf bags features more great products like this.
Key Features:
Fast ball speed off the driver with dual fast core
More spin control from 100 yards
Low compression for unrivalled soft feel
Increased focus and visibility
12 balls supplied
Specification:
Brand

Callaway

Model

BL CG CHROME SOFT 16 TRUVIS RED 12B PK

Weight

1.4 pounds
Titleist Velocity Golf Balls
If you are looking for increased distance with every shot from the tee all the way to the pin, the Titleist Velocity Golf Balls can provide exactly what you need without forcing you to hit the gym and build your strength. This distance could be the difference between a Birdie (or at least Par) and the dread Bogey, so it's always worth considering how these golf balls could improve your game exponentially, especially if you're too stubborn to take lessons.
The low Long Game spin reduces the risk of bouncing out of bounds on harder fairways, while the greater iron stoppability adds additional satisfaction with every sweet whoosh and strike that you can only get from the most player-friendly golf balls. With these, you can also achieve higher flight on all shots, meaning you can easily overcome hills and rocket past the multiple hazards on the most demanding courses.
Its straight flight will further protect your score and handicap from those tricky hazards that always seem to come out of nowhere. Available in multiple colors, they are also suitable for a range of conditions, meaning you will can identify your ball in all weather.
Key Features:
Achieves longer distance
Extremely low Long Game spin
Greater Iron stoppability
High flight on all shots
Straight flight
Bridgestone 2019 e6 Golf Balls
The Bridgestone 2019 e6 Golf Balls are a triumph of golf ball technology and single-handedly demonstrate just how much progress developers have made throughout the years. The two-piece construction means they have been uniquely engineered to ensure better consistency with each shot, so you can't blame the ball anymore, while the Delta Dimple design smooths the air resistance to improve aerodynamics, increasing the distance, and also resists those frustrating pop ups from straight shots.
The soft feel comes from the low compression core, and this also delivers a high ball speed that is about as close to a blink-and-you'll-miss-it as you're likely to find. Such a feature is something you should embrace, though, and you might finally overcome that one hole that always seems to get the better of you. It's straight flight will also enhance shot accuracy, and it's ideal for both irons and drivers, meaning you can enjoy success from the tee all the way to the green. It comes in a 12-pack, but hopefully you'll only ever need to use one for the rest of your golfing career, and as these balls are fantastic with moderate speed swings, you can feel more in control than ever before.
Key Features:
Specially engineered for better consistency
Improved aerodynamics increases distance
Soft feel
12 pack
Works great with moderate speed swings
Callaway 2017 Supersoft Golf Balls
Supersoft for better ball speed and greater control, the Callaway 2017 golf balls are an ideal addition to your game that will help to solve all distance and hooking issues and make you a better golfer. With new hex aerodynamics, more refined surface contours prevent drag and gives you the ability to clear that bunker-like it's not even there.
As the name promises, they feel soft on the club and hold up well against the rigors of striking, while also offering great bounce to give you that extra distance advantage over other players. Ideal for slower swing speeds, if you make the jump to the Callaway Supersoft you won't look back. Be sure to also check out our list of the best golf shoes for more great items like this.
Key Features:
Improved core design for faster balls
New premium Hex aerodynamic to reduce drag
Enhanced lift and carry over longer distances
Tri-ionomer cover formulation for softness
12 balls supplied
Specification:
Brand

Callaway

Model

641935412

Weight

1.4 pounds
Callaway HEX Chrome Plus Golf Balls
Our final set of golf balls is Callaway's HEX Chrome Plus single core which provides great distance which is perfect for a wide range of swing speeds to suit the majority of golfers of all skill levels.
With the HEX design, you can achieve the Tour performance without any of the fancy sponsorships or worldwide acclaim, but that shouldn't bother you, as beating your buddies will be enough you'll feel like a champ anyway. Good stopping power on the green, good distance, and an overall great ball, it's certainly up to par with the rest of the list. If you love sports, make sure you check our guide to the best tennis balls as well.
Key Features:
Fast single core for more distance with range of swing speeds
Dual mantle padlock system for greater speeds
Dura spin soft cover for excellent control
HEX aerodynamics for fantastic and stable ball flight
12 balls supplied
Specification:
Brand

Callaway

Model

BL CG HEX CHROME PLUS 12B PK

Weight

1.4 pounds
Wilson Smart Core Golf Balls
It was only a matter of time before golf balls became smart, and Wilson's Smart Core balls do exactly that. The core is designed to react to your swing speed and fire the ball accordingly, achieving greater distance and a superior feel that isn't possible with other balls.
Ideal for use with wedges but also offering great results from drivers, irons, and your putter, experienced golfers will love these, while newbies might think they're better than they are after a few holes with these balls. Whatever though, if it keeps you playing, then you're getting your money's worth. Don't forget to also check our guide to the best golf trolleys for more great golf equipment.
Key Features:
Smart-core technology reacts to your swing speed
Spin and control on short shots
Durable ionomer cover for long-lasting playability through various conditions
Maximum distance off the tee
24 balls supplied
Specification:
Brand

Wilson

Model

WGWR54202

Weight

2 pounds
Wilson Staff Fifty Elite Golf Balls
These Wilson Staff Fifty Elite Golf Balls provide an excellent experience for anybody who can hold a club and swing at something stationary. The compression of the ball will give it an extra distance, and the flat-bottomed dimples allow for almost zero drag and ultra-clean flight.
Really though, you'll most notice the difference on the green. These balls possess a very soft feel as well as a great control so your short game will improve massively, just by buying a new set of balls. Who knew it was that easy?
Key Features:
Balanced performance design
Enhanced rubber chemistry provides lively core
Flat-bottomed, shallow dimples that soar through the air
Plastic side pack for durability
12 balls supplied
Specification:
Brand

Wilson

Model

WGWP17002

Weight

1.5 pounds
Callaway Supersoft Golf Balls
With a low spin, you can possess better control over how far the ball goes which makes these balls a great addition to your golf game, particularly around the green. It's the softest ball that Callaway has ever produced and could possibly be the softest ball of all time.
For golfers who possess a sub-90 swing speed, they'll discover that this ball is just what they've needed, providing straightness that was before merely a dream. The construction makes it great for older golfers who have the technique down to a tee (sorry) but might be losing some distance, with Callaway's Supersoft ball, they'll be playing just like they did back in the day. We've also reviewed the best beach volleyballs so check them out!
Key Features:
Softest golf ball ever constructed by Callaway
Super long distance possibilities
Straight and low spin ball flight
Distance control and approach shots around green
12 balls supplied
Specification:
Brand

Callaway

Model

642075212

Weight

1.4 pounds
Golf Ball Buying Guide and FAQs
The Anatomy of a Golf Ball
We all know what a golf ball looks like, but how many of us actually know what's inside the golf ball? And, even if you do, do you know why it's like that? If you're still a little unsure about what makes up a golf ball, then look no further, we're here to put it simply and straightforward so even someone who's never stepped up to the tee could understand and impress buddies with his rather random but nonetheless thorough golf ball knowledge.
Construction
Golf ball construction is very important if you want to optimize your game the best way you possibly can and it's best to look out for the different kind of constructions.
One-Piece
The most basic balls. Used on driving ranges, mini golf and by novices. You'll more than likely never see these on an actual course. Crafted from a solid piece of surlyn and with dimples molded into the ball it's very cheap to make, and while it is durable, you'll not get great distance out of it, but you don't need to.
Two-Piece
This is what your average golfer will use. These balls contain a solid core which is encased in a blended cover which provides the most distance out of any other type of golf ball. This distance comes at a cost of control though, but it is still the preferred ball type and probably the one you use most frequently.
Three-Piece
Comprised of either a liquid or solid rubber core, a second layer and then covered with suryn or similar material, three-piece golf balls are soft, provide greater spin, and allow for greater control. The more layers ensure better spin separation, which gives more customization from drives.
Four-Piece
With each layer having a specific purpose, the four-piece ball flies like a well-oiled machine. The inner core allows for explosive distance, while the next layer transfers energy to help in its flight. The middle layer gives excellent driver distance while the outer cover, with as many as 400 dimples, provides the feel. Its soft yet durable and is typically made from urethane.
Five-Piece
First released in just 2009, the five-piece golf ball is the latest innovation in golf ball technology. It works similarly to the three and four-piece ball but brings better spin separation and performance. They're the most expensive you'll find at the shop and will bring Tour-esque performance and totally optimize your game if you can afford it.
Spin
There are three different kinds of spin that golf balls can have.
Low Spin
As the name suggests, these are designed to reduce the spin from your shot and help it fly through the air straight and true. They are ideal for players who have a habit of slicing their shots and who struggle to achieve substantial ground distance upon landing. Due to the lack of spin, your ball will run further on the fairway once it lands, giving you that extra bit of distance that you've been missing out on as well as keeping it in the right direction.
Mid Spin
Golf balls with mid spin construction will act as a midway between low and high spin balls. These are ideal for players who neither need more distance nor more spin and they are typically favored by players who are decent in these areas. Mid-spin golf balls are an excellent choice for beginners as they offer a great balance between both distance and feel, allowing them to identify the strengths and weaknesses of their game.
High Spin
A type of golf ball for anyone who desires better spin and control from their shots. They're excellent for using around the green, which gives the player better autonomy over where the ball will end up, but they won't be as useful on the fairway as they have a tendency to veer off course if you're not careful. Of course, if ending up in the rough is something you'd like to change, then the high spin golf ball can help keep your shots level, as long as you aim for the opposite side.
Compression
Measured between 0 and 200, the compression of a golf ball relates to how much deflection a ball undergoes when it is struck. If you see a ball with 200 measure, this means it does not compress at all, while one with a 0 measure means it will deflect by 5 millimeters. The majority of balls you'll come across are somewhere between 50 and 100.
If this sounds a bit confusing, don't worry, we'll try to simplify it for you. Compare it to a rubber band and wrapping said band around your fingers, the more your wrap, the tighter it gets, putting greater pressure on your digits. This is the same with golf ball compression. It's balls about the pressure.
Golf balls that advertised low compression will come with a softer feel than higher compression balls and will achieve a greater distance off the tee. Higher compression golf balls give the player more control over the direction and flight of the ball and are typically used by better players with faster swing speeds that compress the ball, as well as people who just pick any old ball up at the store.
Dimples
They're not just an aesthetic choice, the dimples on a golf ball actually do serve a purpose, but what purpose you ask? Well…
Golf ball dimples are to with the distance it can achieve. As soon as the golf ball is struck from the tee or from the ground, it is losing its speed thanks to air resistance. The dimples reduce the surface area of the ball so that it disrupts air molecules around and in turn flies further.
Once upon a time, like way, way back when, golf balls were smooth, but this meant that the ball would not travel as far as it could. These balls were also filled with feathers, so they were more susceptible to external damage.
Like many things throughout history, the dimple solution was discovered entirely by accident, as they realized that these dented and misshapen balls actually traveled further than their smooth counterparts. From this revelation, the golf balls we know today were born. The more you know, hey?
Handicap and Choosing the Best Golf Ball
All golf balls are created equal but some are created more equal than others, and not all of them will suit your game. When you're first learning to play golf, it feels like every ball is the same, and that it doesn't matter which one you pick from the bucket. It's only when you start gaining experience and start to master the craft of the swing that you'll start paying attention to what kind of ball you use.
First things first, let's establish just what a handicap is. In golf, it is a measure of your potential ability. Better players will have a lower handicap while amateurs and people who are just not that good at golf might see a handicap anywhere between 30 and above, especially if they're just starting out. If you have a handicap of ten, then this means you'll typically score ten shots more than the course rating for whatever course you're playing on, which isn't too bad but can always be improved.
When it comes to selecting the right ball for your handicap, you need to understand the weaknesses in your game and hope you have the proper technique to counteract this with the right ball. Be aware that finding the right ball won't magically solve your problems, but it can help in making golf more successful, and in turn more enjoyable, for you.
As an example, suppose you struggle with keeping the ball straight. To combat this, you want to use a ball that offers better straight shots, reduces side spin, and is aerodynamic enough to land near enough where you aimed it. Conversely, if the distance is your problem, a ball that picks up speed and flies further is the solution.
As we said, this won't turn you into Jordan Spieth overnight, but it can help make up for gaps in your game and hopefully contribute to better scores during your game, just don't tell anybody your secret.
Golf Ball FAQ
Q: How Do I Choose the Right Golf Ball?
A: Finding the right golf ball for you will depend on how much you are willing to spend, as well as how many balls you lose during a round of golf. If you've already got a couple of games under your belt, and you've bedded in that shiny new golf glove, then you'll have a decent idea about which parts of your game could need optimizing and can pick and choose your ball accordingly.
This will take a lot of trial and error, though. You can't expect to find the right ball straight away, but keeping track during your games of which balls offer the best results will go a long way towards helping you improve your game, even if you haven't mastered everything yet, and in golf, can you ever really master everything?
Once you've found the ideal ball for you, then ensure that you keep with this brand of ball. If you keep changing balls, then your game will suffer, as you won't be able to achieve any consistency and you'll be expecting one result, but getting another.
Q: What Is The Best Golf Ball For A Beginner?
A: For beginners, it's best that you find a ball that is equal across all different factors. Think of it like a video game where you select your character or accessories based on stats and imagine the ball you start with has an equal distribution across speed, distance, spin, and weight. This will give you a chance to discover what parts of your game you need to focus on. If you can hit it far, but not straight, you'll need to find a ball that helps avoid spin.
Likewise, if you can hit it straight but not far, then find a ball type that does the opposite.
Again, this will take some trial and error while searching for the right ball for you. Luckily, there should be someone at the golf club or at the store who knows much, much more than you do and will be able to study your game and give you advice on what is the largest area for improvement.
Every golfer finds it a massively frustrating game, and you'll no doubt feel the same while you're still getting to grip with it, if you swallow your pride and take advantage of experienced golfers' knowledge you'll find yourself enjoying the game much more and you'll move quicker through that awkward learning stage that plagues every new golfer and makes them want to snap their club in half. It's all part of the experience, so don't take it too personally if you're not great straight away.
Q: What Is The Difference Between Soft And Hard Golf Balls?
A: Aside from the names, the differences between soft golf balls and hard golf balls go back around 20 years, where the hardness of the ball cover affected the flight. Back then, soft golf balls possessed more spin, while hardcovers granted better distance.
With the advances in golf ball technology and design over the past couple of decades, these differences have waned. Manufacturers have taken the best bits of both kinds of balls and developed a ball that can do everything you need it to. Because of this, there are now very few hard golf ball sold, and if you were to pick one from your golf bag at random, it would undoubtedly be a soft golf ball.
It's now the inside of the ball that makes the difference regarding spin, distance, hang time and velocity. The materials used to construct the ball will range from expensive to cheap, and you'll feel a difference hitting a ball off the tee with your driver compared with hitting the same ball across the green with your putter.
Q: Are More Expensive Golf Balls Better?
A: A question that many new golfers ponder when first getting into the sport. Surely the more expensive the golf ball, the better the quality, right? Or is it just a myth perpetuated by Big Golf™ to convince saps to buy their fancy balls in place of cheap golf balls that you find at the driving range?
Once upon a time, there was a marked difference between tour ball (the expensive ones) and regular old balls that seemed more suited to mini golf than a proper course. These tour balls flew longer, stayed in the air better, and generally ensured a much more pleasant game. However, golf ball technology has evolved and changed and now there is very little difference between the urethane-covered professional balls and surlyn balls, if any at all, from the tee.
That's right, while you probably won't see a difference in ball quality at the beginning of the hole, you might from around 100 meters or so from the pin. This is where the expensive balls justify their price and will really help you smash your best score and get more eagles that you can handle than if you were to use a regular golf ball.
Q: How Do I Take Care Of My Golf Balls?
A: Golf balls are incredibly easy to clean, maintain, and take care of. During play, there might ball washing stations every hole or every other hole, which allow you to clean your ball before teeing off. This ensures you can manage a clean connection with the ball off your swing, and will produce better results.
After games, you can take whatever balls didn't end up lost in the bushes or in ponds and clean them at home. There's no secret ball washing formula out there, all you need is a bucket of warm water, dish soap, and something to rinse and clean them with. If your balls are caked in dirt and mud, you can let them soak for 2 hours in the warm and soapy water before removing them, rinsing them, and letting them dry before using them again. Simple. Real simple.
Sources
5 Ways to Take the Frustration Out of Golf - Golf Stinks
The Best Low Compression Golf Balls - LIVESTRONG
Sign Up Now
GET THE VERY BEST OF GEARHUNGRY STRAIGHT TO YOUR INBOX