Best Toys & Gifts For 3-Year-Old Girls In 2021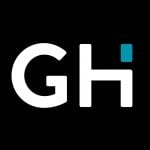 This product guide was written by GearHungry Staff
Last Updated
March 19, 2021
GearHungry Staff
GearHungry Staff posts are a compilation of work by various members of our editorial team. We update old articles regularly to provide you the most current information. You can learn more about our staff
here
.
GearHungry may earn a small commission from affiliate links in this article.
Learn more
Any child development expert out there will confirm the fact that kids need different kinds of toys as they progress in age. In most cases, this also varies when it comes to gender. Based on that, anyone looking to buy gifts for 3-year-old girls has their work cut out for them. There's so much to consider in terms of how educational, functional and safe the toys are. With all that in mind, generating gift ideas for 3-year-old girls may prove to be more difficult than you anticipated. Luckily, there's always a way around these things. In this case, here is a compilation of some of the best gifts for 3-year-old girls on the market.
The Best Toys & Gifts For 3-Year-Old Girls
Tara Toy Disney Princess Necklace Activity Set

Making macrame bracelets is a blast, but this is just a notch higher. Introduce your toddler to the world of arts, crafts, and jewelry with this colorful set. Not only does the Tara Toy Disney Princess Necklace Activity Set enhance creativity, but it also unleashes the princess within. All the parts and components here offer up a burst of color and style that your three-year-old will love. In the package, there's a total of 5 Disney princess character charms, about 150 beads as well as 5 silicone necklaces. Fret not, the necklaces themselves are fitted with an easy to manipulate closure. So, your little one will have no problem putting it on and taking it off.
At this point, it is only fair to say that a total of 5 necklaces can be produced here. So, join in the fun or invite some of your toddler's friends over to make some jewelry and strengthen their bond. With all these, your little one has the liberty to mix and match beads to create their own masterpiece. Even better is the fact that they can do this over and over again using different designs and elements. Our guide to the best gifts & toys for 4-year-old boys features more cool gift ideas for kids. 
Key Features:
For ages 3+
Five rubber character charms
Easy necklace closure
Storage inside the carry case
Specification:
Brand

Tara Toy

Model

93811

Weight

8 ounces
VTech Rock and Bop Music Player

There's no doubt in every parent's mind about the great benefits of music. We know how it affects our brains, and even in some instances, affect our level and depth of thinking. Scientists and engineers of VTech have researched the best ways through which music can be channeled to teach our children, and they came up with the VTech Rock and Pop Music Player. This is an Amazon Exclusive product, put together to offer you the highest level of value for money. It is simple in design but instrumental when purchased for growing children. The best part? It comes in pink, the perfect color for girls!
The Rock and Bop Music Player is an extraordinary toy. It features a modern design which Is very kid-friendly. Besides offering beautiful sounds, the music included in this toy is meant to teach you little princess numbers, letters, instruments, animals, and many more. There are three major types of music in this player, including hip-hop, classical, and rock. You also get to choose from a wide range of instruments, some of which include the xylophone, piano, violin, saxophone, and guitar. Try out each type and enjoy different melodies created. This music player uses 2 AAA batteries to operate and is intended for use by children up to the age of six. 
Key Features:
Ten musical learning games
Play them in three music styles: classical, hip-hop and rock
Helps build excellent motor skills
Kid-safe headphones
Specification:
Brand

VTech

Model

80-196250

Weight

6.7 ounces
WowWee Pinkfong Baby Shark Official Song Doll

WowWee Pinkfong is a company made up of people who love children. Their love for these cute ones, in addition to their aim of helping children excel, is what led them to create this spectacular toy. There are several toys in the market today, thus getting high-quality models can be very tough. The WowWee Pinkfong Baby Shark Song Doll is one of the very best options you will find around. It was produced for Pinkfong by WowWee, after their release of the global hit Baby Shark song. This toy comes in three different types and characters; thus, you can create your collection.
The Pinkfong shark doll sings all the four verses of the Baby Shark song, with the most beautiful voice. It is super soft and plush in design, made from only the best materials from across the globe. To enable this toy to sing, it needs batteries, but the best part is that they're included during your purchase. The Pinkfong cells are also super cuddly, and this means they can keep your little princess company while she sleeps. Simply squeeze the cuddly teddy bears tummy to hear your favorite baby shark song, and carry them around with ease. You can keep these dolls on your bed or in your backpack while you explore new areas. There's no limitation to where the WowWee shark doll can go; it's up to your imagination.
Key Features:
Produced by WowWee for Pinkfong
hear four verses of the Baby Shark song
Collect all 3 of your favorite characters!
Long-life replaceable batteries included
Specification:
Brand

WowWee

Model

61031

Weight

3.52 ounces
Flybar My First Foam Pogo Jumper

Bungee jumping can be made safe, and the Flybar group has made this possible with their latest toy. Say hello to the Flybar My First Foam Pogo Jumper. Made for all children aged three and above, we love this jumper for all its features. It is manufactured with durable foam which supports up to 250 lbs. the pink color greatly complements the form, and also attracts several baby girls to this toy. My First Flybar jumper offers every child hours of endless, healthy, and bouncy fun. Boing, boing, and squeak with this bungee jumper in your backyard or garage. It is the perfect playdate toy!
The Flybar jumper can be used anywhere you want, both indoors and outdoors. It is a massive duty jumper toy that doubles as an ideal first pogo stick for kids. Every squeak attached to the jump is very funny and exciting and has been destined to delight your child's ears. We love this jumper toy and recommend it for kids because, besides the jumping fun, it helps train hand-eye coordination and gross motor skills. These are essential if you want your child to have a headstart in life, with all the tips for perfect balance. The bouncy boing fun merely is incredible and great for the fitness of your child. 
Key Features:
Safe Pogo Stick for Toddlers
For Ages 3 and up
Supports up to 250lbs
For indoor and outdoor use
Specification:
Brand

Flybar

Model

MFF-P

Weight

1.6 ounces
Baby Alive Shimmer N Splash Mermaid

Make a splash with tons of fun in and out of the water, with the Baby Alive Shimmer N Splash Mermaid. The splash mermaid is a baby doll, transformed by design into a mermaid. To switch from toy to mermaid, you only need to whisper your doll's skirt. If your child is a lover of both the indoor and outdoor, she will fall in love with this doll. It is suited for use both in and out of the water. Kids get to play with this particular doll, who wets her diapers and also drinks her bottle. The Baby Alive Splash Mermaid.
The Shimmer N Splash allows you to have fun both in and out of the water. The doll features a removable mermaid tail swimsuit bottom, a removable top, diapers, and a bottle. It is a product under the umbrella of Hasbro, and it comes with many small parts. The size of parts makes it unsuitable for children below the age of three.  When unpacking, adults should ensure that all fasteners and packaging components should be discarded or removed, to avoid choking. When your doll's clothes get dirty, cleaning isn't an issue. Simply place all the clothes into the machine, under the cold water setting. In a single cycle, with no bleach, wash the clothes and allow them to tumble dry. Users aren't advised to wash their clothes in salt water, as this can cause a lot of damage.
Key Features:
Baby doll transforms into a mermaid
Ages 3 and up
Drinks her bottle and wets her diaper
Not for use in saltwater
Specification:
Brand

Baby Alive

Model

E3691

Weight

1.43 pounds

The Little Live Pets Unicorn is every little girl's dream, which has been brought to reality by a group of professional parent designers. Their love for children has led to the invention of this intriguing and unforgettable toy, the unicorn. This unicorn Is very special, with its fantastic unicorn sounds, horn lights, and color changes. And the best part? The Little Live Unicorn dances to its music!
This unicorn was designed and is distributed by Moose Toys. This toy company has been in the business of providing kids with playing tools for the longest time. From the era of Mighty Beanz to the Shopkins, Moose Toys designs tiny little characters that help change the way children think about playing; the Butternow unicorn is the unicorn of every little girl's dreams. It is highly interactive, with a beautiful brushable mane and horns that light up. Enjoy the power of the extraordinary present in this work of art. 
Key Features:
Horn lights up and changes color
Cute unicorn sounds
Made in Australia
Extra soft mane
Specification:
Brand

Little Live Pets

Model

28963

Weight

11.4 ounces
Radio Flyer Pink Rider Trike

It's as easy as riding a bike they say. Well, that analogy is a clear hit and miss when someone hasn't mastered the basic skill of riding a bike. What better way is there for your little girl to do this than using the Radio Flyer Pink Rider Trike? This is a great choice most especially because it is in it for the long haul. Thanks to the addition of an adjustable seat, this tricycle can stay with her all the way up to 5 years of age. Speaking of the long haul, this is a very sturdy and durable contraption altogether. For the most part, it is made of a durable steel material that can ensure the all-around durability of the trike. This is not the only feature that makes this a viable choice for your 3-year-old.
Best believe that this trike has an array of functional features that make it one of the greats. For one, the wheels are extra quiet, so your little one can concentrate on perfecting her riding skills. Then there's the fact that it is fitted with extremely comfortable handlebars so your little one can have great riding experience. Furthermore, there's a handy storage bin present right at the back which can hold all sorts of things your little one wants to carry along. Now, here's one that parents and guardians will appreciate greatly. There's a nifty handle grip on seat back which can be used to lift and carry the whole trike. For more cool riding options like this, check out our reviews of the best kid's bikes.
Key Features:
Covered storage bin for child fun
Quiet ride wheels and comfort grip handlebars
Easy-to-carry handle grip on the seatback
For ages 2 1/2-5 years
Specification:
Brand

Radio Flyer

Model

421PZ

Weight

9.59 pounds
VTech Spin and Learn Color Flashlight Amazon Exclusive

We have included yet another VTech toy in our list of recommendations, and for a good reason. Out of all flashlight kinds we have come across, this is one of the very best designed by children by parents. It is both exciting and educative for children, which is why several parents seek to have it in their homes. This educational toy teaches your child about color, animals, and numbers with ease. It also interacts with your child via its unique ladybug activation key.
The VTech Flashlight Toy has fun phrases, fifty sing-along songs, and sounds for your child's entertainment. It also has a wide range of light colors, which aren't too bright. Watch your little one count along and learn numbers 1, 2, and 3 with this fantastic toy. It is the best early learning center for toddlers, and it is also very ergonomic. Included in your package are two AAA batteries and these can be used for a very long time. Take on new adventures with the VTech flashlight by your side.
Key Features:
Exciting songs and music that teach
Five changing light colors
For infants and toddlers ages 1 through 3
Two AAA batteries included
Specification:
Brand

VTech

Model

80-124050

Weight

11.2 ounces
VTech Touch and Learn Activity Desk Deluxe

When furniture dares to be different, it really goes all out. Anyone who's seen 'The Lion, The Witch and the Wardrobe' can testify to that. This product may not be the doorway to epic doorways and a throne, but it is equally magical. With the VTech Touch and Learn Activity Desk Deluxe, your little one can try her hand at learning the fun way. There's a total of 5 pages present on the tabletop that opens up a whole new world to your kids.
With an immersive approach, this whole setup touches the areas of science, language arts, and math. These are not just your run of the mill pages either. They contain over 200 touch and learn spots. There are also about four learning modes present on each of the cards. It really doesn't get any better than this. It also opens up to reveal a chalkboard which reveals worlds of fun. In this form, it also functions as an easel when a paper is attached to it. All that aside, this is also a very practical product altogether. For that reason, the learning desk does not just come on its own. There is an accompanying stool thrown into the mix. So, your little one doesn't have to stand while using the table, easel or chalkboard. Everything has been well thought out. To help you choose an ideal gift for boys of the same age, we have prepared our selection of the best gifts & toys for 3-year-old boys, so check them out.
Key Features:
It has a total of 5 interactive pages
Covers the areas of math, science, and language
Has an accompanying stool
Opens up to reveal a chalkboard
Specification:
Brand

VTech

Model

80-194850

Weight

8.05 pounds
VTech LeapFrog Scoop & Learn Ice Cream Cart




At this age, the ice cream man has already become somewhat of a hero. So, why not play into the whole shtick and introduce your little one to a world of color and pretend flavors. The perfect toy to do that is the VTech LeapFrog Scoop & Learn Ice Cream Cart. This baby will have your child learning without even knowing. It's literally all fun and games when it comes to this setup. In the package, there's a total of 6 double-sided cards that are meant for completing ice cream orders. That's what they are on the surface. In actuality there helps to enhance your little one's memory and sequencing skills. There's also the addition of a fun magic ice cream scooper.
It's super fun serving up that ice cream, what's even better is that your little one gets credit for orders done correctly. Best believe that this magic scooper will know whether the order was vanilla or chocolate. Additionally, there are counting skills to be learned here. It's really great how your kid gets a well-rounded experience. While using the attached pretend syrup pump, she gets to count along from one all the way up to ten. What a fun new way to get a head start on counting. All this and more makes this a viable choice when it comes to gifts for 3-year-old girls. Our guide to the best gifts & toys for 2-year-old boys features more amazing gift ideas you and your kids will love.
Key Features:
Comes with an interactive magic scooper
5 double-sided Helps cards
The cart plays music
Has a 22-piece capacity storage compartment
Specification:
Brand

VTech

Model

80-600700

Weight

4 pounds




Anyone in the market for a multifunctional educational toy is completely in the right place. There's so much involved when it comes to the Toyk Aqua Magic Mat. The great thing here is that it's not busy, there's just the right amount of activity for your 3-year old to engage with aptly. First, there's an accompanying drawing booklet that ensures that your little one isn't just doodling, not that doodling is bad, but at least there will be some structure thrown in there. With the aid of the drawing booklet, your little one will have access to an array of patterns. It even gives their imaginative faculty the nudge it needs once in a while. Your child can equally learn a whole lot about animals, numbers, and letters.
At this early stage, it's great to expose them to all this and more. Even better is the fact that they can share this wonder with an array of friends, it's a great ice breaker. This also goes a long way to build up their language and cognitive skills. Now, this part is a winner for parents, guardians and older siblings. There's no mess left behind to clean up. No excess paint felt tip or crayon marks on the furniture and floor. Since the only thing needed here is water for the magic marker, your little one can have some clean and non-destructive fun. You may also be interested in some of the best gifts & toys for 1-year-old boys, so take a moment to check them out.
Key Features:
Portable water drawing map
Water-resistant base
Does not require any paint or ink
Helps with the alphabet and patterns
Specification:
Brand

Toyk

Weight

1.9 pounds
YEEBAY Interactive Whack A Frog Game




It's safe to say that moles must be quite tired of getting whacked, so why not whack a frog instead? It may sound like a lot of empty fun, but this is one of the best developmental games out there. With the YEEBAY Interactive Whack A Frog Game, your little one can develop a handful of skills while having worlds of fun. At the forefront, this 2-player game is sure to do wonders for your child's social skills. It also helps with the development of communication skills as well as hand to eye coordination.
Even better is the fact that it will do wonders for their attention spans. It's quite easy to get distracted by anything and everything at that age, so here's something to help chip that off. The game itself comes with 2 different game modes as well as a total of 38 different levels of speed. The difficulty automatically increases as progress is made, so your kid is at no risk of becoming complacent. There's also the addition of 2 hammers for the whacking of course. Fret not though, these are soft hammers. So, they are completely kid-friendly and won't harm your little one in any way. An ideal gift for boys and girls too. 
Key Features:
Operates 2 game modes
Has 38-speed levels
Accompanied by 2 soft hammers
Develops communication and hand-eye communication skills
Specification:
Brand

YEEBAY

Weight

2 pounds
Click N' Play 8Piece Girls Pretend Play Purse

At some point, your little girl is gonna come rummaging through your purse. A number of things could be the result there. On one hand, there could be collateral damage, and possibly some missing items afterward.  Or, it could turn into one of the best pretend play sessions of all time. In most cases, there's a little bit of both involved. All in all, the Click N' Play 8Piece Girls Pretend Play Purse equips your little one with her very own purse to manipulate. The purse itself comes in a very simple yet stylish design. It is fitted with a total of 2 carrying handles as well as a sturdy zipper.
The best part about the purse is that it happens to be loaded with an array of accessories similar to the ones found in mommy's bag. Best believe that this will be a delight for your little one. Inside the purse, there's a credit card, car keys, lipstick, a hairbrush, blush with an accompanying applicator and a smartphone. This is the purse every lady wishes they had growing up. The best part of this all is the fact that the smartphone and car keys actually make original sounds and they also light up. Your kids may also enjoy playing with some of the best educational toys from our list, so be sure to check them out.
Key Features:
The purse is fitted with 2 handles and a zipper
Contains 6 handy accessories
The car keys and cellphone make realistic sounds
Helps to develop and enhance imagination
Specification:
Brand

Click N' Play

Model

CNP0053

Weight

8 ounces
LEGO DUPLO Minnie's Birthday Party 10873 Building Blocks








Most little girls love Minnie Mouse, now thanks to this stellar setup they have a chance to hang out with her. Let your 3-year old have a blast planning and attending Minnie's birthday party with this handy pretend play toy. There is so much that can be done with the LEGO DUPLO Minnie's Birthday Party 10873 Building Blocks. Seeing as it is indeed pretend play toy, the world is your little one's oyster. It's not all about party planning and frolicking with Minnie Mouse, there's a whole lot to be learned here. First, expect a clear improvement when it comes to your little one's verbal skills as well as their capacity to imagine and create.
Speaking of creating, there's a handful of buildable components thrown into the mix. This will no doubt help your toddler to develop and enhance their construction skills. At this age, they pretty much love to take things apart, so it'd be great to have them create for a change. Included in the package are a Minnie Mouse LEGO figure, a buildable toy car as well as a Figaro the DUPLO cat figure. If your kid or you are a fan of LEGO, be sure to take a look at our selection of the best LEGO City sets and pick your favorite. 
Key Features:
Easy to build house and birthday cake
Comes with a total of 21 play pieces
Includes a Figaro the cat LEGO figure
Expands imagination
Specification:
Brand

LEGO

Model

6213751

Weight

11.7 ounces
BIRANCO. Flower Garden Building Toys




It's never too early to have a go at gardening and flower arrangement. This toy has made it possible for your little one to safely join in all the gardening fun. There's so much to be learned from the BIRANCO Flower Garden Building Toys, it's not just all about gardening. With this handy set up, your little one can soak in all sorts of information about plants themselves. The added plus here is the fact that these go a long way to develop hand to eye coordination as well as motor skills (thanks to all the building). On the flip side, there's also a lot of creativity to be derived from toys like this. With it, an array of floral arrangements can be created and the vibrant colors are a plus.
Parents and guardians will be glad to know that this is a very safe setup. It's made using eco-friendly and BPA-free materials. So, your little one's hands are completely safe. Even better is the fact that all the components are hand washable so you can clean them before and after the building takes place. Once your toddler is done for the day, simply put this away in the accompanying storage toy box which happens to be recycled and recyclable.
Key Features:
A safe and eco-friendly gardening set
Can produce numerous flower arrangements
Made of 100% recycled plastic
Develops motor skills
Specification:
Brand

BIRANCO.

Weight

2.35 pounds
GILI Flower Garden Building Toys

Here's a crazy idea, what if you could build flowers. Obviously, not actual flowers, but picture a set up where your little one can build up some pretty and decorative creations. It's truly all fun and games when this setup is involved. Best believe that GILI Flower Garden Building Toys offer up Edutainment at its best. The kit itself consists of about 120 pieces which can be used to build or stack flowers into a range of different forms and shapes. Even better is the fact that the parts are all realistic, so for the most part of it, your little one will come out learning a lot about flowers. There are petals, leaves, stamens (etc) as well as 3 little flower pots also in the package.
With these and a lot more, your little one can make all sorts of flowers some of which are lilies, plum blossoms, and orchids. Even better is the fact that these flowers introduce your little one to a whole new world of vibrant colors. There are over 10 different colors incorporated here and best believe this is bound to hold her attention for quite some time. Whether you're looking for an indoor or outdoor toy, here a viable choice. You will find more cool toys for outdoor play by checking out our guide to the best trampolines for kids.
Key Features:
Mix and match games
Great for outdoor settings
Made using non-toxic PP plastic
Contains an array of flower parts and 3 pots
Specification:
Brand

Gili

Weight

1.8 pounds
Betheaces Water Drawing Mat

Painting and coloring is a great way to enhance your little ones creative juices while amping up hand-eye coordination. There's a major downside, and most, if not all parents can bear witness. Once they get a hold of those felt-tips and pastels, the walls and furniture get redesigned. With the Betheaces Water Drawing Mat, you can eat your cake and have it too. Your home will remain the color you want it to be and your little one will get a stellar learning experience. Now, this is not your run of the mill coloring book or a blank sheet of paper to doodle on. All the components and illustrations on this drawing mat bring an immersive educational experience to the table.
First, it is beneficial to know that the mat itself is completely safe. It happens to be made of eco-friendly polyester that is completely safe for kids. So, how does it work? Simply fill the accompanying mat with water and let the doodling begin. Even better is the fact that the marks completely disappear after about 3-10 minutes. Thanks to that nifty feature, your little one can have all the fun without running out of space. Speaking of space, there's a lot of room on this water mat, your little one can share the experience with friends or even with you. Location is not an issue either, you can roll this out on the floor indoors just as well as you can do so out on the grass. Fret not, it's incredibly easy to clean, and thanks to its water-resistant nylon material so it won't wet the floor or cause any kind of a mess. For more creative gift ideas for kids, check out our selection of the best magic kits.
Key Features:
Works using water
The magic ink disappears after 3-10 mins
Mat is made of soft polyester
Can be folded for storage
Specification:
Brand

Betheaces

Weight

3.2 ounces

It's pretty, it's pink and it will undoubtedly is one of the best gifts for 3-year-old girls. Watch your little one step into the professional world with this handy setup. The great thing about the LeapFrog My Own Leaptop is that playing pretend is not all that's on the table. Your child also has access to an array of features that make for a great learning experience. Thanks to the large screen attached kids can now better interact with the wonderful additives that the leaptop has to offer. Not only does it feature about 26 memorable critter animations, but there's also up to 4 modes of learning. The perfect addition to this all is the total of 16 songs that can either enhance the learning process or simply serve as some good fun.
Even better is the fact that the alphabet and some basic vocabulary skills can be picked up using this baby. There's also media literacy, music and of course the art of pretend play to look forward to. As they clack away on the letters, this interactive system uses memorable ways to make it stick. It can equally help your little one to learn how to spell their own name. So, if you are on the lookout for Christmas gift ideas for 3-year-old girls, then this a go-to choice.
Key Features:
Fitted with a large screen
Features up to 26 animations
Teaches spelling
Has 4 learning modes and 16 songs
Specification:
Brand

LeapFrog

Model

80-19167E

Weight

1 pound
LOFEE Magna Drawing Doodle Board

Do you have a budding artist? Are you wondering how to stop your little one from drawing on your walls, chairs, and bed? The LOFEE Drawing Board is your best bet today. This is a creativity toy designed to stop your child from drawing in the wrong places, saving you the frustration and time. This is a toy that is safe for babies, features no ink or paint, and can be cleaned easily. The LOFEE Magna drawing board is designed with light, four different colors in total.
With this drawing board, you can choose from four different color zones, namely the green, yellow, blue, and red zones. They all feature a super cute background that your children will love. The best part about this drawing board is that it can be used while on the go. This means your child gets to stay occupied during trips and travels, which gives you more than enough time to catch your breath. The Lofee drawing board comes with a built-in smooth slider that cleans the entire board in one swiping function. Draw, write and play games with this beautiful creation and bond with your child.
Key Features:
For 1 2 3 4-Year-Old girl
Magnetic Drawing Board
Small Toys for Travel
Lightweight for easy use
Specification:
Brand

SLHFPX

Weight

14.4 ounces
LeapFrog Musical Rainbow Tea Set

The Leapfrog Musical Rainbow Tea Set is our only tea set in this list, and for a good reason. Out of the various models in the market, this is the only educative tea set our editors found. It comes with a handful of positive reviews, which come from all across the world from parents and children alike with over seven tea-time songs and six exciting colors, we can guarantee that this tea set will make pretend to play very engaging and more real than it's ever been.
Besides the best tea party ever, the Leapfrog tea set helps your child develop their motor skills. The cake pieces included in the collection are of different colors and flavors, and these are to be matched to the kind of tea being drunk. Other skills your child develops include matching, counting, social skills, and the importance of colors. The Leapfrog rainbow set teaches patience, sharing, and taking turns, which are social skills some children never get to explore. We recommend this toy set because it is the perfect foundation for all preschool goers and children with creative tactics.
Key Features:
Lights up in 6 magical colors
Plays 7 tea-time songs
4 AAA batteries
Introduces essential preschool skills
Specification:
Brand

LeapFrog

Model

80-19231E

Weight

209 g
Sign Up Now
GET THE VERY BEST OF GEARHUNGRY STRAIGHT TO YOUR INBOX