Best Electronic Drum Kits In 2022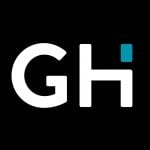 This product guide was written by GearHungry Staff
Last Updated
June 17, 2019
GearHungry Staff
GearHungry Staff posts are a compilation of work by various members of our editorial team. We update old articles regularly to provide you the most current information. You can learn more about our staff
here
.
GearHungry may earn a small commission from affiliate links in this article.
Learn more
There's no better feeling than playing the drums. Whether you're just starting out or you're an experienced drummer, you could benefit from an electronic drum kit. A few years ago, people shunned them because they didn't feel the same as a 'real' drum kit. But now technology means that they feel almost the same. Plus, they are much quieter and more portable than a full-sized acoustic drum kit. We've searched the internet to find the best electronic drum kit and found these eight kits.
The Best Electronic Drum Kit
Alesis Nitro Mesh Electronic Drum Kit
The Alesis Drums Nitro Mesh Kit is easily one of the best electric drum kits for beginners. We could have featured a much more expensive, professional standard kit as our Best Choice, but we figured that most of our readers will be looking for something entry-level. If that sounds like you, we highly recommend this kit. There are loads of great things about it, but one of the main things is the size of the kit. A lot of beginner practice kits only have a couple of cymbals, a snare, and a bass drum, but this one has everything.
It's a slight upgrade from their last model – the only difference being the mesh heads. This might not seem like much, but it makes the drums feel much more natural. We also like the fact that it's portable and easy to store, which is one of the main features of an electric drum kit. It comes with an Alesis Nitro Module, which controls the kit. You get 40 different kits, 60 play-along tracks, a sequencer, a metronome, and you can even play along to your own MP3s. It makes a superb gift for music lovers.
Key Features:
Eight-piece drum kit
Mesh heads
Nitro Module
40 different kits, 60 built-in tracks, sequencer, metronome
MP3 compatible
Specification:
Brand

Alesis

Model

NITROMESHKIT

Weight

13.38 Pounds
Very affordable for a full kit
Mesh heads feel like real drums
Lots of built-in sounds and play-along tracks
Some people don't like the bass drum pedal
Reports of bad customer service
Alesis Surge Mesh Electronic Drum Kit
The Alesis Surge Mesh Kit is the step up from the last kit we featured. It's more expensive, but you get a few features that could benefit you if your drumming is moving on to the next level. It's a similar 8-drum configuration to the Alesis Nitro Mesh Kit, but everything is a step up. One of the first things you'll notice is the shiny metal frame, which both looks better and is sturdier than the plastic one.
It also has similar mesh heads, but everything has been upgraded to give a more authentic feel. Probably the biggest upgrade is the 8-inch mesh kick drum tower. This is the main problem that people have with the cheaper model, so it might be worth spending the extra money if you want it to feel like an acoustic kick drum.
The surge drum module is more advanced as well. It still has 40 different kits and 60 play-along tracks, but there's also 385 different sounds to play with. On top of that, it has added connectivity features included MIDI inputs and outputs. Our guide to the best electric guitars for beginners features more great instruments like this.
Key Features:
Eight-piece drum kit
Mesh heads
Surge drum Module
40 different kits, 60 built-in tracks, sequencer, metronome
385 in-built sounds
MP3 and MIDI compatible
Specification:
Brand

Alesis

Model

SURGEMESHKIT

Weight

50.9 Pounds
Feels sturdier and more authentic than Alesis Nitro kit
Improved mesh heads and kick drum tower
Even more built-in sounds and play-along tracks
Reports of bad customer service
Roland Entry-level Electronic V-Drum Kit (TD-1K)
Roland is the biggest name in the electric drum set market. That's why their Entry-level Electronic V-Drum Set costs nearly $500. It might seem like a lot of money for an 'entry-level' kit, but they benefit from the same technology as the professional standard drum kits. This kit is designed for practice, teaching, and generally learning how to play drums. They've specifically made it small, so it doesn't take up anywhere near as much space as an acoustic kit. The control panel – or module – is based on Roland's flagship TD-30 and features 15 different drum kits, a metronome, coaching function, and more. It's nowhere near as advanced as the Alesis modules, but you're paying for the quality and feel of the kit itself. For more great products for musicians, check out our top picks of the best headphone amplifiers.
Key Features:
Nine-piece drum kit
Mesh heads based on V-drums
Simple Roland control module
Advanced Supernatural sound engine
Specification:
Brand

Roland

Model

TD-1K

Weight

25.3 Pounds
One of the best practice kits available
Small and very portable
Coaching function is great for new drummers
The module isn't as advanced as Alesis kits
Not suitable for advanced drummers
Roland V-Compact Series Electronic Drum Kit (TD-17KVX-S)
The Roland TD-17KVX-S V-Compact Series Electronic Drum Kit is definitely the best electric drum kit on this list. It's the closest thing you can get to an acoustic kit without getting the real deal. But that quality is going to cost you because it's also the most expensive kit on the list. The mesh headed drums are pretty much the same as the Roland TD-11 kit, but the kick drum and hi-hat drum are a huge improvement. The hi-hat, in particular, is set up like an acoustic kit, which means you get the same sort of feel.
The TD-17 module is one of Roland's most advanced control system ever. In addition to all of the normal sounds and built-in tracks, it has an impressive coaching function. In their words, you can 'track your technique, measure your progress, and increase your motivation.' For more amazing instruments, check out our reviews of the best mandolins.
Key Features:
Nine-piece drum kit
Roland TD-17 module
Mesh heads
Advanced coaching function
Supernatural sound engine
Specification:
Brand

Roland

Model

TD-17KVX-S

Weight

58 Pounds
The closest thing you can get to an acoustic kit
You can expand it with more drums and cymbals
Coaching function is the best-in-class
Yamaha Electronic Drum Set, DTX402K
Our last drum kit is the Yamaha DTX402K Electronic Drum Set. Yamaha is a big name in many industries, and they've always been praised for their high-quality music gear. This kit is one of the most modern and advanced kits on this list, especially in terms of connectivity. As well as the normal inputs (AUX, MIDI, USB, etc), it comes with a corresponding app to help you practice and learn. Essentially, it does a similar job to the high-end Roland and Alesis kits, but you can control it all from your smartphone. If you are looking for some great audio products for your home, check out our guide to the best soundbars.
Key Features:
Nine-piece kit
Training functions
DTX 402 Touch App
415 sounds, 10 drum kits, 10 songs
Specification:
Brand

Yamaha

Model

DTX402K

Weight

1 Pounds
Control from your smartphone
Useful training functions
Not many drum kits available
Electronic Drum Kit Buying Guide
How We Chose Our Selection Of Electronic Drum Kits
Brand – When it comes to music equipment, there are a few brands that dominate the marketplace. Roland is one of the big players in the electronic drum kit market, but there are a few other brands that are worth looking at. We've included a few different brands on this list.
Reviews – Whatever product you are looking at, it's always worth looking at the reviews first. Customer reviews are one of the best places to find an honest opinion about a product. That's because customers have no reason to lie. We read hundreds of reviews and try to see if there are any repeat problems.
Price – Price is important in any purchasing decision. When it comes to electronic drum kits, the price is directly related to the quality of the item. If you want a professional standard electric kit that sounds and feels like a real drum kit, it's going to cost you a lot more money. But, on the other end of the scale, there are a lot of beginner drum kits that are great for people just getting into drumming.
Features To Look For In Electronic Drum Kits
Noise Level – This is one of the main reasons so many people are choosing electric drum kits over acoustic drum kits – they're so much quieter. You can plug your noise cancelling headphones and play as hard as you want, and you'll only annoy people in the same room, rather than the whole neighborhood.
Size – If you, or your kids, are just starting out on drums, you might not need a full-size drum kit. You also might not need all of the different drums and symbols.
Connectivity – There are all sorts of ways your drum kits can be connected – you can play to your own MP3s, record yourself playing, control MIDI outputs, and more. If connectivity is important, look for an electric drum kit that's been brought out in the last couple of years.
Sound Options – Most electronic drumkits have multiple sound options. You can choose from sound options that are similar to acoustic kits or you can find really weird sounds.
Adjustability – Adjustability is important when it comes to any drumkit. It's a very personal thing because everyone's has a differently shaped body. If your arms are longer, it might be easier to have the drums a little further away from your body.
Pad Material – The pads are normally made from a rubber-like material. Some of the more expensive electronic drum kits are designed to feel like acoustic kits, which is great if you want to make the transition over.
Types Of Electronic Drum Kits
Beginner – Beginner electronic drum kits are a great way for kids, young musicians, and adults to get into playing drums. They aren't as advanced as professional-standard electronic drum kits but are still full of great sounds and learning options.
Pro – Professional drumkits are obviously more expensive, but they are closer to the real thing. In fact, a lot of professional drummers use them as practice kits and even on stage to play electronic sounds.
Sign Up Now
GET THE VERY BEST OF GEARHUNGRY STRAIGHT TO YOUR INBOX