Best Telescopes for Kids In 2022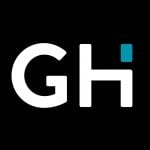 This product guide was written by GearHungry Staff
Last Updated
January 20, 2019
GearHungry Staff
GearHungry Staff posts are a compilation of work by various members of our editorial team. We update old articles regularly to provide you the most current information. You can learn more about our staff
here
.
GearHungry may earn a small commission from affiliate links in this article.
Learn more
One educational tool that has gained popularity among astrophiles, children and science students around the world, is the starter telescope. Although some individuals refer to them as merely 'toys', some of the best telescopes for kids are compact units that are affordable to purchase, and small enough for use while on the road. These scopes are perfect for learning more about astronomy and all its components; although tiny, they are extremely beneficial to the overall development of your child. If you're into the exploration of nature and space, or you're looking for something more than a toy, be sure to have a look at our list of the best kids telescopes.
The Best Telescope for Kids
CSSEA 70mm Telescope for Kids
There are many ways to get your child learning while they play and this first telescope on our list presents such an opportunity to both you and your little one. The CSSEA telescope for kids is a 70mm innovative creation, engineered to cater to the astronomical needs of children, adults and everyone who loves all things NASA and space-related. They are also often used by professional scientists and travelers to make discoveries about the night sky and all it encompasses. The CSSEA telescope makes all objects in space extremely easy to decipher and identify. Once purchased, you only need a maximum of ten minutes for set up, and the rest is history.
The CSSEA telescope is equipped with various features that set it apart from many of its competition. The first feature this children's telescope can boast of is its focal length and aperture. The CSSEA features an opening of 70mm, with its focal length measuring up to 360mm. All images produced by are crisp, with heightened clarity and brightness, thanks to its fully coated optical glass. The high transmission coatings on the glass are responsible for the development of clear images whenever you look out the CSSEA.
As mentioned earlier, the set up for this telescope is straightforward. Once purchased, this unit comes with its tripod and a vast range of accessories such as a bag for storage while on-the-go and an altazimuth mounting that encourages the smooth vertical functioning of the CSSEA. To point out located object during your observations, the CSSEA telescope has a panhandle included in its design, suitable for people of all ages. Also, two uniquely designed eyepieces come with a purchase, which delivers an intense magnification from 51X to 128X and even 5X24. This form of magnification allows for easy identification of all objects.
The central aspect of the CSSEA's design that we much appreciate is its versatility. This telescope can be used at all times within the day, be it morning, noon or night. It is one of the best children's telescopes, and we know it'll get your kids loving the science of astronomy. It makes for a great birthday gift for your child, cousin, nephew or niece, and anyone in your life who loves stargazing. And if you want to join your kid, make sure you check our guide to the best telescopes.
Key Features:
Fully coated optical glass
360mm focal length
Two 1.25″ eyepieces
Quick set up
Specification:
Brand

CSSEA

Weight

4.25 pounds
MaxUSee Telescope For Kids
The MaxUSee Kids Telescope is another 'no tool needed' telescope, engineered for children's use. It is one of the greatest models ever designed, and it is fully equipped with various exciting features that make it the only telescope your children wish for. This boys telescope is a piece of educational science equipment that is not only user-friendly but also immensely portable. It can be moved or carried from the classroom to the roof of the school, or from your child's bedroom onto your patio. The MaxUSee is an ideal unit for beginner astronomers and all children. With more positive features than negative feedback from users, this children's telescope is one of a kind in many ways.
The MaxUSee telescope seems like your traditional telescope, and this notion cannot be far from incorrect. With its diverse and exciting features, the creators of this astronomy tool sought to provide children and beginner scientists with as much quality as they can, to enable them to greatly appreciate everything they identify in the night sky. Some of the features the MaxUSee operates with include a tube compass, a 5X18 finder scope and a focal length of 400mm. Included in the entire package is a pack of two eyepieces which feature a moon mirror. These eyepieces make clear observation possible by delivering precise, crisp images through the telescope lense.
The full package for this kids telescope contains items such as a tripod for easy mounting, a pair of binoculars which feature an FMC green multi-coated optics and a BK7 roof prism for an even clearer vision. There is also a 3x Barlow lens in addition to the three separate eyepieces provided for all users. Just find the perfect place to stargaze and enjoy with your little one.
As compared to its other counterparts on the market, the MaxUSee telescope is an inexpensive learning tool for kids. Even though it is cheaper than most, its additional features greatly outweigh many expensive brands, not forgetting its bonus addition of a pair of binoculars. With the MaxUSee telescope, stargazing becomes more than just an educational activity. It transforms the ordinary action of identifying galactic elements into a fun event you can share it as a parent or teacher. 
Key Features:
Portable telescope
Tripod & finder scope
Stars & Moon map included
400x40mm
Specification:
Brand

MaxUSee

Weight

2.2 pounds
Telescope for Kids, Merkmak Educational Toy
Merkmark is a company that prides itself in being extremely knowledgeable about matters relating to children's education. They have been in the educational toy business for an extended period and as such, are fully aware of the various trends and technologies that can be used to capture the attention of any child. Since its start, Merkmark has sought to be among the world's most renowned producers of educational toys, and this has become a reality, with their brand being a household name. When one thinks of educational toys for children, this is a brand that quickly comes to mind. It is not surprising thus that the Merkmark telescope for kids comes highly recommended by many teachers and parents alike. Even the children are recommending this telescope!
The Merkmark girls telescope is made from plastic and is designed for easy use by any astronomy beginner and children of all ages. This telescope delivers bright images of high quality and magnification power, made possible through its 360×50 refractor scope. It is an astronomical and compact telescope also designed with a 50mm objective lens diameter, a tripod, and three different magnification eyepieces for your viewing pleasure. Installation of this telescope is straightforward and time efficient, with only three minutes needed to bring it to life after your purchase. The 50mm diameter lens of this telescope comes fully multi-coated in a manner that makes viewing in low lighting possible, and this cannot be said for other telescope brands on the market. Set up your resolution 18 times, 60 times 27 times, or 90 times for the perfect image resolution at any time.   
Despite its many encouraging features and new pros, the Merkmark telescope has lost some users due to its short and non-adjustable tripod stand. The questionable stability and inability of children to reach their favorite telescope significantly reduce their enthusiasm for stargazing and as such, reduces their desire to learn with the unit.
The bright images offered by the Merkmark telescope coupled with its theory resolution, ease of use and high-quality construction is enough to make it one of the highly purchased models across the globe. The Merkmark telescope for children is a suitable gift for your little one on the occasion of their birthday, or as a lovely class present for your students. This also makes a perfect educational toy for your child.
Key Features:
360/50mm spotting scope
Science plastic tools
Easy to use
50mm objective lens diameter
Specification:
Brand

Merkmak

Weight

2.56 pounds
Telescope For Kids Buying Guide
How We Chose Our Selection Of The Best Kids Telescopes
For those who aren't conversant with telescopes, making the right choice can be tough, but with a little knowledge on the different features and the necessary things to look out for, your selection process will be more comfortable. All telescope reviews mentioned in this article were selected after scrutiny and research which focused on areas such as cost, ease of use, quality and versatility.
Ease of Use -With the knowledge that these scopes are going to be used majorly by children, we were sure to select toys that weren't overly technical, as this feature might be a huge turnoff for you and your child. All telescopes enlisted are high for children because they feature a design and operation system that they will be sure to make use of.
Cost - The selection of a telescope for kids, especially their first telescope, must be affordable. Our research team gave higher priority to products that will not overwhelm both your pocket and the mind of your child. These products have been chosen with cost in mind also because, just as seasons change, so can your little one's interest for stargazing.
Quality - A telescope is made from the assembling of various parts, each of them is essential to the production of images that can be much appreciated by your little one. Our team significantly considered the quality of elements found in a telescope, from its aperture size and eyepieces to the type of telescope during the screening process.
Portability - As long as your child can carry his telescope from his bedroom to the balcony by himself, he will love playing with it every day. Such natural movement through a telescope's compact design streamlined our list of recommendations even further. As a result, every product we recommend can be moved quickly by both you and your kid.
Versatility - Our team greatly believes in cost-efficient products. One significant way through which a product or appliance can be regarded as cost-efficient is when it's able to perform multiple tasks. The multifunction of any tool or toy saves you from purchasing different tools or toys for various activities. The products we have chosen can be used for other activities apart from stargazing, such as birdwatching.
Features To Look For In Beginners Telescopes For Kids
Before you opt for a specific brand or model, it's crucial that you set aside all your 'adult' expectations, to help you make a non-bias, yet fully informed the decision for your little one. The significant factors that are to be considered before money is dished out for a scope include the aperture, magnification, accessories made available and the kinds of mounts.
Aperture  - The most important feature of every telescope is its aperture. The amount of light captured by a telescope is determined mainly by the aperture size of that telescope. The larger the aperture, the clearer and brighter all images produced are. Usually, telescopes with large apertures are bulky in design, and thus, a balance must be sought when deciding for a child's telescope.
Magnification - The eyepiece of every telescope is responsible for the provision of magnification. The value of your magnification, however, will much depend on your telescope's aperture. High magnification is essential thus, having a low aperture telescope will not be of any help, even if the magnification eyepiece you possess features high magnification. Most of the high-quality telescopes produced come with more than one eyepiece, to make both low and high magnification viewing possible.
Accessories - The accessories need for a thorough enjoyment of stargazing isn't many. This new hobby doesn't require much to have an excellent basic setup, with some of the accessories including eyepieces and the Barlow lenses. These elements are needed to enable your child to enjoy a great view of deep sky objects such as the nebulae. Other accessories are the color filter kit, star maps, and a basic maintenance kit. These accessories must be included upon purchase for your preferred telescope.
Mounts - The equatorial and alt-azimuth mounts are the important types of telescope mounts. The main aim of every mount is to offer stability to your telescope, not to aid in movement. The basic design of an alt-azimuth mount makes it extremely easy to build, no matter your age. They are cheap, user-friendly, sturdy and reliable, making them ideal for a young telescope owner.
The equatorial mount for telescopes often features a motorized system that can be programmed to track and locate any celestial object. With their technology, they are more expensive, and their setup is more complicated than the alt-azimuth mounts.
Types  - There are three major kinds of telescopes; the refractor, reflector and the compound. These must be considered before any purchase is made since they're all different in functions.
Types Of Telescopes
Refractor - The refractor telescope is a long and thin telescope. It is an excellent option for children who always forget to seal up their glasses, and those who love doing more than gazing at stars and planets.
Reflector - Reflectors are used only for stargazing. They are the most economical option out of all three types of telescopes, and they tend to take up less space wherever they're located. The downside of this scope is its need for regular maintenance.
Compound - Just as the name suggests, the compound telescope features two distinct mirrors and are perfect for astrophotography. They possess more power than the other kinds of scopes, with its only downside being the production of dimmer images.
Sources:
Altazimuth  - Wikipedia
Galactic - Wikipedia
Orion Nebula - Wikipedia
Sign Up Now
GET THE VERY BEST OF GEARHUNGRY STRAIGHT TO YOUR INBOX