Best Magnetic Toys in 2022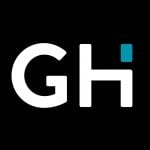 This product guide was written by GearHungry Staff
Last Updated
July 18, 2018
GearHungry Staff
GearHungry Staff posts are a compilation of work by various members of our editorial team. We update old articles regularly to provide you the most current information. You can learn more about our staff
here
.
GearHungry may earn a small commission from affiliate links in this article.
Learn more
If you're looking for a gadget that attracts, then you can't go wrong when adding one of these nifty magnetic devices to your collection of educational adult toys, desk ornaments, and finger fidgets. Perhaps you haven't heard, but finger fidgets are the trending items used by businessmen and students who are looking to relieve stress and anxiety while building brain power and challenging their creativity. Most of the items are small and compact in size, making them excellent travel companions and pocket-sized entertainment for those unexpected moments where boredom hits. If you're looking for a gadget that attracts, then you can't go wrong when adding one of these nifty magnetic devices to your collection of educational adult toys
Below we have gathered a list of the top 10 best magnetic toys out on the market. If you are in search of a magnetic toy for adults that offers stress relief or perhaps your intention is to break a bad habit – then we're quite positive that there will be something in the mix that matches your requirements or will give you inspiration for a unique gift idea.
The Best Magnetic Toy
SPEKS Building Magnetic Toy




If you have a magnetic toy that challenges your creative thinking while helping with stress relief in mind, grab yourself a set of SPEKS Building Magnets which includes 512 tiny balls of limitless fun. Whether you are looking for a game that demands your full attention or simply want something that keeps your hands busy while your mind is at work, this collection of rare earth magnets will do the trick as you mold, shape and squish them between your fingers.
The weight of the magnets and coolness of the metal appeals to the palms of your hands – quite a pleasing feeling and one of the mainreasons why palm-sized magnetic toys and finger fidgets are currently so popular.
Key Features:
The magnetic set features 512 rare earth magnetic balls all of which are 2.5mm in diameter
The product comes with a metal building base anda plastic splitter card
A lightweight and conveniently pocket-sized educational game for adults
Specification:
Brand

Speks

Model

Speks512

Weight

1.6 ounces
This product has the potential to create a limitless amount of shapes and objects
The tiny balls are impressively 30 times more powerful than your average larger magnets
The tiny pieces are not safe to keep around children as they could be a choking hazard
The small parts are easy to lose when not connected to each other

If you're constantly fidgeting with your hands, the JOEYANK Fidget Cube will change your life. It gives you an outlet for the pent up energy, allowing you to focus on the task at hand. Made from premium anodized aluminum alloy, it has the heavy feel of a high-quality item. This speaks to the durability but also makes it more satisfying in your hand. It's composed of eight small cubes that can be rotated in any direction, allowing you to constantly change the shape in your hand. If you're looking for something to relieve ADHD, anxiety, and stress, the JOEYANK Fidget Cube is the magnetic toy for you. 
Key Features:
Made from anodized aluminum alloy 
Composed of eight small cubes 
Relieves ADHD, anxiety, & stress
Ages 8+ 
Specification:
Brand

JOEYANK

Model

DGC2281

Weight

8 ounces
Perfect for busy hands 
High-quality weighted feel 
Relieves anxiety, stress, and ADHD








When boredom gets the best of you or if you find yourself a tad demotivated, the SPOLEY Desk Decor Base and Stainless Balls could be what you need to reenergize and regain focus. The idea is to drop the different sized balls on to the magnetic base, creating mesmerizing sculptures while you let go of the stress and find your mojo – think zen.
This magnetic puzzle set might leave perfectionists a tad more anxious than calm if they find the challenge to structure the differently proportioned balls harder than their OCD tendencies can bear! You can also gift this to someone who already has everything else.
Key Features:
One of the best magnetic toys for both desk décor and entertainment purposes
Builds both creativity and logic at the same time
This is a challenging buildable toy that allows for hours of fun and relaxation
Specification:
Brand

SPOLEY

Weight

4 ounces
The differently proportioned balls add to the creative fun and add to the challenge
The varying ball sizes are fun to manoeuvre and place into position
The sculpture and pattern possibilities are limitless
Not all of the balls are magnetic (they are purely attracted to the magnetic base)
The balls could pose as a potential choking hazard
Kikkerland Magnetic Decision Maker




Feeling slightly indecisive? Perhaps this magnetic fortune teller can set you at ease and assist you with your decision-making processes – all in the name of some good office fun? While I wouldn't count on its accuracy and predictions, it's quite the novel desk ornament and will pass some time during those moments of procrastination. And it is more handy that playing with a nerf gun in the office, right?
How it works: Kikkerland Magnetic Decision Maker uses a ball that spirals around a circular platform, this platform contains a number of answers (yes, no maybe, definitely, try again etc.) and as the ball slows in momentum, it will hover over its "chosen" answer.
Key Features:
Made of plastic and metal
Measures approx. 9.4″ H x 4″ in diameter
It boasts a classic design with a large swirl on the decision-making platform
A novel and entertaining desk ornament (quite the crowd pleaser)
Specification:
Brand

Kikkerland

Model

GG37

Weight

3.04 ounces
Boasts a sleek and classy design, ideal to use as a desk ornament
It's easy to use; just nudge the ball with your finger
It has a mesmerising effect as the ball swirls to an anticipated stop
The answers are obviously more for fun than to be taken seriously
The item is quite flimsy and breaks easily under heavy usage
MagMen All In One Fun Flexible Magnetic Men

This ten-pack of MagMen is one of our favorite magnetic toys. You can arrange them in a number of different ways, creating weird and wonderful statues. Each MagMen toy has strong magnets in its feet and arms, allowing you to attach them to each other or another piece of metal. However, the main reason we like these magnetic figures is that they double up as keyholders, refrigerator magnets, and more. Some people have even used them to hang up metal cutlery. They're designed more for adults but kids enjoy them too. 
Key Features:
10-pack 
Bendable figurines 
Strong magnets in feet and hands 
Multipurpose design 
All in different colors
Specification:
Brand

Mag-Men

Weight

3.52 ounces
Double up as useful magnets 
Endless fun to play with 
Enjoyed by adults and kids 

This next toy is aimed at younger children, but you still have some fun with it as a parent. It's a set of 35 magnetic blocks that can be used to build five magnetic robots – Mercury, Jupiter, Mars, Saturn, and Venus. They're made from non-toxic ABS plastic and have strong magnets to keep them stuck together when playtime gets a little rough. These toys might not seem like much but they have a ton of developmental benefits including improving shape recognition, gross motor skills, and creativity. If you're looking for a way to engage your kids, that doesn't involve a screen, we can highly recommend this set of Gifts2U Magnetic Robots.
Key Features:
35 magnetic blocks 
Build five robots 
Made from non-toxic ABS 
Developmental benefits 
For ages 3+
Specification:
Brand

Gifts2U

Weight

1.2 pounds
Strong magnets 
Lots of developmental benefits
Materials feel kind of cheap 
CAROLINA MILANO 1000 Magnetic Balls

This set of 1000 Magnetic Balls from Carolina Milano allows you to get super creative. The idea is very similar to the SPEKS building magnetic toy and the Spoley Desk Decor products we've featured above – the small metal balls are magnetized so they stick together, allowing you to build any number of different creations. 
The main difference is the sheer number of magnetic balls you get. With 1000 pieces, split into 10 different colors, it's possible to create detailed and impressive models. Not only does this help reduce stress, but it can also improve creativity and boost your mood. It even comes with an instruction guide with examples of other models. 
Key Features:
1000 pieces 
10 different colors
Black velvet bag included 
Instruction guide with examples 
Suitable for 14+ 
Specification:
Brand

Carolina Milano

Weight

10 ounces
Endlessly creative 
High-quality metal balls 
Comes in a velvet bag 
Kind of expensive 
Potential choking hazard 
FAXADELLA Six-Set Magnetic Balls

Next up, we've got another set of magnetic balls, designed to help reduce stress, improve concentration, and generally make your workday better. However, these Magnetic Balls are slightly different from the ones we've seen so far. For starters, they're much bigger. Measuring an inch in diameter, they feel chunky in your hands and work as a great replacement for knuckle cracking or nail-biting. 
Another reason they're different is the color. Each ball has a pearlescent paint job that really stands out amongst all the plain silver magnetic balls on the market. You get six balls in the set and they come with a 100% satisfaction guarantee. 
Key Features:
Six set 
One-inch diameter 
Pearlescent color 
100% money-back guarantee 
Specification:
Brand

Faxadella

Weight

1.45 pounds
Strong magnets
Feel great in the hands 
Looks great on your desk
Arfun Two-Pack Magnetic Putty

This two-pack of magnetic putty is probably the most innovative product on this list. When you think of magnetic toys, your mind probably goes straight to fridge magnets, magnetic balls, and other traditional toys. This Magnetic Putty is completely different. It's basically just standard silly putty with iron oxide particles inserted to make it magnetized. When it comes close to a magnet, it starts to move and form shapes on its own. 
It might look sticky in the product pictures but this magnetic putty doesn't leave any residue on your hands. It's made from a premium putty material and you can tell when you touch it. 
Key Features:
Two-pack 
Silly putty with iron oxide particles 
Not sticky 
Available in two colors 
Specification:
Brand

Arfun

Model

2pack-putty-gold-silver

Weight

4.8 ounces
Feels high-quality 
Endlessly entertaining 
Available in different colors 
Conclusion
Really, who says kids need to have all the fun? These novelty "toys" are the perfect gift for professionals who simply need a little downtime in between tedious hard work and strenuous demanding lifestyles. They make for excellent conversation starters too and are sure to grab the curiosity of your associates and clients once spotted on your desk.
I'm not sure what it is exactly, but there's something satisfying in the pull and force of magnets – spoil yourself or a loved one with one (or more) of these listed gadgets and experience the appeal for yourself!
Sign Up Now
GET THE VERY BEST OF GEARHUNGRY STRAIGHT TO YOUR INBOX