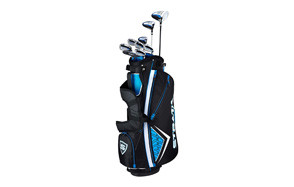 Callaway STRATA Men's 12-Piece Set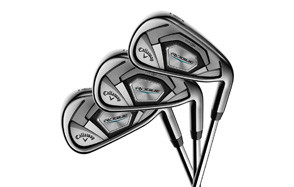 Callaway Golf 2018 Rogue Irons Set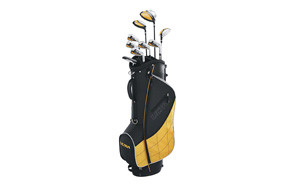 Wilson Golf 2017 Ultra Complete Package Set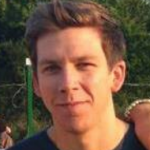 Getting into playing golf is impossible without a set of clubs. You can play all the PGA Tour on Xbox you like, you can retweet Jordan Spieth all day long, and you can order The Very Best of Jack Nicklaus Volume 17 and binge it like Netflix has taught you to, but without clubs, you're just a guy who talks the talk but cannot walk the walk. If you're yet to make it to the tee, you're missing out. Sure, golf has a reputation for bringing out the very worst in people, but once you get the hang of it, it's more than just a stroll through the park, and there's no better time to start than right now. To give you that extra push, we've compiled a collection of the best men's golf club sets for both beginners and for anyone with a little more experience. So go FOREth and check it out.
The Best Men's Golf Club Set
Golf Club Set Buying Guide
If you're considering investing in your first set of golf clubs or upgrading the ones you started out with now that you are well and truly hooked on the beautiful game, we recommend that you consider the following features before you go ahead and add that set to your basket.
Weight - Unless you are investing in a golf trolley or you have your own caddy, remember that you will need to carry your clubs around with you. You don't want a set of clubs or a bag that are so heavy and cumbersome that you're physically exhausted before you even play.
Budget - This is, of course, hugely important as a brand new set of golf clubs, especially from one of the big-name brands can work out to be quite an investment. Set a realistic budget, especially if you are a beginner. You can always upgrade further down the line.
Set - Just how many clubs do you need? What kind of clubs should you be buying? Well, that all depends upon what level of experience and handicap you currently have. Consider where you are most likely to be playing your golf and what the conditions are like so you can ensure that you are adequately equipped.
Size - Golf clubs are certainly not a one size fits all product, so make sure that you are measured correctly first and grab the correct length for you.
Golf Club Set FAQ
Q: What should a Golf Club Set include?
A: The limit to the number of golf clubs a player can legally carry, as determined by the USGA is 14 which should be a balance of the clubs you'll require for all eventualities on the fairways and greens. While 14 is the maximum, it's highly unlikely a new player to the game would ever need that full complement. A good amount of clubs to have available at any one time is somewhere between 8 and 14. You should definitely always carry:
Driver
Minimum of 2 Irons
Putter
As your experience and confidence increases and so does your level of skill and expertise, you are likely to want to add fairway woods and wedges or perhaps a couple of useful hybrids to your club collection.
Types of Golf Clubs and their Uses
You'll note that while your set of clubs shares a similar length and style of shaft and handgrip, the element which really sets them apart is the head. These come in various sizes, shapes, as well as weights and, are specifically designed to cater to certain types of shots and situations. Let's have a quick overview of the types of golf clubs and their practical purposes.
Woods - also know as drivers, these clubs have the largest heads in your set. When you require power and distance teeing off, it's an aerodynamic driver that you will select.
Irons - A versatile and varied choice, you can use your irons for long and short-range shots and from the tee to just before you hit the green. They provide a wide range of striking speeds and strengths and will be frequently used.
Hybrids - A more recent technical development but already a popular choice, particularly with beginners, hybrids deliver the best of both worlds. They combine the features of woods and irons and mean you can carry fewer clubs around.
Wedges - Traditionally there are two types of wedges, pitching or sand. Your pitching wedge will help you get onto the green whereas your sand wedge will give you the loft you need to get out of the bunkers if you get stuck.
Putters - Used on the green, your putter will feature a flat and heavy head and can be used to strike the ball into the hole. Your options, according to your level of skill, will be either a mallet putter or a blade putter.
Sources: