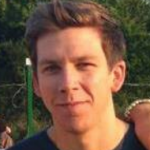 Getting into playing golf is impossible without a set of clubs. You can play all the PGA Tour on Xbox you like, you can retweet Jordan Spieth all day long, and you can order The Very Best of Jack Nicklaus Volume 17 and binge it like Netflix has taught you to, but without clubs, you're just a guy who talks the talk but cannot walk the walk. If you're yet to make it to the tee, you're missing out. Sure, golf has a reputation for bringing out the very worst in people, but once you get the hang of it, it's more than just a stroll through the park, and there's no better time to start than right now. To give you that extra push, we've compiled a collection of the best men's golf club sets for both beginners and for anyone with a little more experience. So go FOREth and check it out.
The Best Men's Golf Club Set
Golf Club Set Buying Guide
The Anatomy of a Golf Club Set
A full set of golf clubs consists of 14 clubs - which is the limit as outlined by the USGA. this set is not as simply put together as throwing whatever clubs you feel like, though. You'll need a balance of clubs that provide you with the best options for any and all situations you get yourself into when navigating through the course.
It should be noted that 14 clubs is the maximum, if you're a beginner, it's highly unlikely you'll need all 14 as you won't have a use for some of the more 'advanced' types of clubs. At any one time, you'll have something between 8 and 14 clubs, but the ones you will always have are:
Driver
Irons (at least 2)
Putter
As your experience and skill set grows, you'll be able to add other clubs which include fairway woods, wedges, and even hybrids.

Types of Golf Clubs
All golf clubs will share similar shaft and grips, but once it gets to the head, they will differ in size, style, and weight
Woods - More commonly known now as drivers, woods have the largest heads out of your entire set. They are used to drive the ball from the tee and offer both power and distance. Unless it is a fairway wood, you won't be able to use it on the fairway due to the design.
Irons - These are the most varied and arguably most versatile clubs in your set. You can use them from the tee to just before the green and they will provide different strengths and speeds following striking them. They can be used for long-range shots, short-range shots, and shots that are somewhere in the middle. Unless you're on the green, you can't go wrong with an iron.
Hybrids - These clubs combine the styles and features of both woods and irons. They have become more common in recent years and many players have opted to replace their long irons (3 and 4) with hybrids to give them better playability.
Wedges - Wedges have traditionally come in two kinds: sand and pitching. The sand wedge - aside from making us hungry - is used to provide the necessary chop and loft to get out of bunkers, while a pitching wedge helps you get onto the green without overhitting the ball.
Putters - The only club you'll need on the green, the putter has a heavy head and flat face. It is used to strike the ball into the hole or push the ball from the edge of the green closer to the hole when chipping it using a pitching wedge or 9 iron would not be beneficial. You can find either a blade putter or a mallet putter. The one you buy will depend on your skills.

Factors to Consider When Buying Golf Clubs
If you've decided you want to get your hands on a set of golf clubs, make sure you consider these factors before confirming that order.
Weight - Unless you want to invest in a golf trolley, then you will have to carry your bag around the golf course with you so the weight of the bag could tire you out if it's too heavy. Furthermore, the weight of the clubs could affect your game when actually playing.
Price - A full set of brand new golf clubs can be expensive, and are you really going to use all of them? For beginners, there might be other options that won't break the bank.
Set - How many clubs will you need? What kind of clubs? It would really suck to buy a set only to find that it doesn't have a putter or driver. You should also think about your home course, as this will be the one you play on the most. Are the holes long or short? Is it hilly? This will all affect the types of clubs you buy.
Size - This is very important as golf clubs that fit all sizes do not exist. Before purchasing your clubs test out their sizes your clubs before buying them, or if you're really concerned, you can get clubs personally fitted to you, which like a tailored suit, will be ideal just for you, although it could affect resale value.

Golf Club Set FAQ
Q: How much should I spend on a golf club set?
A: Really, you should only spend what you can afford, but let's pretend that money isn't an object right now just for the sake of explaining. It depends on what type of golf club set you want to buy. You'll typically find sets ranging between 8 and 14 clubs which will offer you a decent variety of clubs to use in all situations you find yourself in on the course.
These sets range in price. To get started properly on your exciting (and slightly masochistic) golfing journey, you're looking at between $200 and $400 for a reliable and good-quality full set. You can get a cheap golf club set but this means they won't be very well made at all, and could even snap at the first swing, you don't want that. To prevent this from happening, you're better off finding 'beginner' sets from quality brands like Wilson or Callaway.
Q: What is the best golf club for beginners?
A: If you are just starting out, and perhaps aren't even sure if you even like golf, then there's no point in spending money on a full set of clubs. Instead, you can purchase a driver, a putter and a couple of irons at the very least. If you want to have enough options when playing a quick, casual round while you're learning the ropes (or whatever the golfing equivalent is… the green, perhaps?) then it's recommended that you purchase a 9 iron, pitching or sand wedge, putter and a driver such as a 3 wood.
Along with this, because you'll not be able to use the driver anywhere but the tee but a 9 iron won't give you enough power on the fairway, you'll need either 5 or 7 iron. These two clubs help with your fairway play as well as approach and will save you swinging and missing with your driver, or spending 10 strokes (at least) trying to get to the green using a 9 iron.
For extra practice, you can use these clubs at the driving range or pitch and putt courses where you can start to learn how to play golf. If you are a complete beginner, you won't be ready for a full course for a long time, but at least you'll get used to the swing and feel of these clubs, which are the most important clubs when starting out.
As you develop your skills and get 'good' - we say that in quotations because all golfers agree that no one is ever truly good - you can start thinking about expanding your golf club collection, which will add more dimensions to your game.
Q: What are the best golf club brands?
A: Like any sport or activity or industry altogether, there are some golf brands that are better than others. You may have already heard of some of them, especially if you've been doing this whole golf thing for a long time.
If you've just witnessed the Ryder Cup though, and the thought of taking a sunny walk through what is essentially a park all day while people applaud you every now and again seems pretty cool, then you should probably learn about the top brands to look out for.
We've included what we consider to be some of the best brands on our list. These are Callaway and Wilson, but there is also Titleist, Ping, Odyssey, Cobra, Mizuno, PXG, and Cleveland, among others. We're not suggesting anyone brand is better than the other, and many golfers select their brand as a matter of preference for feel, weight, and based on what they need to improve their own game as opposed to going with whatever lists claim.

Q: Should I buy new or used golf clubs?
A: Of course you can buy used golf clubs. In fact, many people do this to save money on buying a brand new set of clubs when their current set has run its course. However, as with buying anything second-hand, you need to be aware of the risks associated with purchasing something that has already been used before.
It's easy to spot a set of golf clubs on the cheap and go for it without a second thought, but if you do decide to be economically conscious, then ensure that you check the clubs thoroughly before agreeing with the seller. This includes inspecting the club heads, shafts, grips for any aesthetic blemishes, and even if you can practice with the clubs. This is typically what you'd do with any new set of clubs (at least a little bit, at the store) so why wouldn't you do it with a used set?
You might also be able to find the same clubs new for a similar or even cheaper price, so don't jump on the first deal you find, shop about, you might find one even better that hasn't already seen a couple rounds of use.
Q: When should you reshaft golf clubs?
A: The experts advise that there are two instances when you should have your clubs reshafted
When the Clubs Break
We're not sure we really have to go into why this is one of the reasons. It the club shaft breaks, then you should absolutely get it reshafted as soon as possible. How would you play your favorite game (after basketball, football, and baseball) without it?
When Not Even Sweet Spot Swings Go Right
This, more than anything, is the sign that you need to reshaft your clubs. It might not be obvious what is wrong, but something will just feel wrong no matter how much you adjust your stance and swing. For once, it won't be you, but the club. They say that a poor workman will always blame his tools, but a stiff or weak feel from the club means that you should look into replacing your club shaft as quickly as possible.
Sources: