Best Men's Golf Club Sets in 2021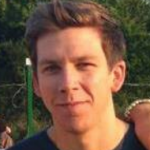 This product guide was written by Jordan Carter
Published
November 6, 2018
Support us! GearHungry may earn a small commission from affiliate links in this article.
Learn more
Getting into playing golf is impossible without a set of clubs. You can play all the PGA Tour on Xbox you like, you can retweet Jordan Spieth all day long, and you can order The Very Best of Jack Nicklaus Volume 17 and binge it like Netflix has taught you to, but without clubs, you're just a guy who talks the talk but cannot walk the walk. If you're yet to make it to the tee, you're missing out. Sure, golf has a reputation for bringing out the very worst in people, but once you get the hang of it, it's more than just a stroll through the park, and there's no better time to start than right now. To give you that extra push, we've compiled a collection of the best men's golf club sets for both beginners and for anyone with a little more experience. So go FOREth and check it out.
The Best Men's Golf Club Set
Callaway STRATA Men's 12-Piece Set

Callaway is one of the best-known golfing brands in the world. Their clubs are well-represented on tour and are used by just about every level of golfer. However, their top-end clubs are way too expensive for beginner golfers – there's no need to spend that much when you're just getting started out. That's why they've brought the Strata 12-piece set to the market. This set is aimed at beginners and high-handicap golfers. It comes with every basic golf club you'll need (a driver, a 3 wood, a 5-hybrid, a 6-iron, a 9-iron, and a pitching wedge), a stand bag, and two headcovers. Each club is designed to make playing golf easier, so this is a much better choice than a used high-end golf club set.
Key Features:
12-piece set 
Designed for men 
Golf bag and two headcovers included 
Available in blue and red 
Designed for beginners 
Specification:
Brand

Callaway

Model

4PKR190612067

Weight

12 pounds
Competitively priced 
Designed to make golf easier 
Looks great 
Comes with everything you need 
No Callaway logo 
Not the most durable
Callaway STRATA Women's Golf Set

Next up, we've got the women's version of the Callaway Strata Set. In many ways, it's the same as the men's version, the main difference is the size of the clubs. They're more lightweight and have slightly heavier heads, making them easier to swing. This 11-piece set includes a driver, a 5-wood, a 5-hybrid, a 7-iron, a 9-iron, a sand wedge, a putter, a stand bag, and three headcovers. That gives you everything you need to get out on the green straight away. Designed for beginners, these clubs are easy to use and generally pretty forgiving. We were particularly impressed with the quality of the golf bag – it has a backpack strap, five pockets, a cooler pocket, and a rain hood.
Key Features:
11-piece set 
Designed for women 
Golf bag and three headcovers included 
Available in four colors 
Designed for beginners 
Specification:
Brand

Callaway

Model

4PKR190611007

Weight

11 pounds
Perfect for beginners 
Comes with everything you need 
Lightweight and easy to swing
No Callaway logo 
Not that durable 
Wilson Golf Profile SGI Men's Complete Golf Set with Bag

As you would expect from the leading brand, Wilson, they've got everything covered that a newbie could require. With a driver, irons, sand wedge, putter and carry bad, this complete kit is relatively affordable and designed to be beginner-friendly. The driver has been specially engineered with a larger, more aerodynamic head to be easier to hit and launch the ball. The stainless steel irons are deep perimeter weighted, which gives them a lower center of gravity. An easy launch sand wedge is included to get you out of trouble plus a nice putter with a popular heel/toe weighted design. It promotes excellent feedback and enhances greenside control, ideal when you are starting out and building confidence is so important. All the high-quality clubs are presented in a lightweight and durable carry bag that feats plenty of storage space, a padded adjustable shoulder strap as well as a hugely convenient self-activating stand.
Key Features:
14-piece set
Designed for men
Super Game Improvement technology
Golf bag and three headcovers included
Available in three colors
Designed for beginner and intermediate golfers
Specification:
Brand

Wilson

Model

SGI

Weight

15 pounds
High-quality clubs 
Great combination of clubs 
Premium stand bag
Some sets arriving with missing clubs
PreciseGolf Co. Precise X7 Junior Complete Golf Club Set

It's never too early to get your kids into golf. If you think they're going to be the next PGA Tour champion, you need to get them a high-quality set of golf clubs. The PreciseGolf Co. Precise X7 Junior Complete Golf Club Set are designed for kids aged 9 to 12, after that they'll need to upgrade to a set for teenagers. The set includes a 15-driver, a 22-hybrid, a 6/7-iron, a 9-iron, a putter, two heads, and a stand bag. One thing we like about these clubs is the ergonomically designed lift handle, which makes each swing more comfortable. They're lightweight but still have enough power to get around the course.
Key Features:
For kids aged 9 to 12 
Ergonomically designed handle 
Stand bag and two heads included 
Lightweight design 
Available in four colors 
Specification:
Brand

PreciseGolf Co.

Model

X7

Weight

7 pounds
Perfect for young golfers 
Makes them feel like a professional golfer 
Available in different colors 
Not the most durable 
Some reports of used items being delivered 
Wilson Golf Ultra Plus Package Set

This nine-piece set from Wilson is one of their entry-level golf club sets. If you're new to golf and you want a high-quality set that is affordable and easy-to-use, the Wilson Golf Ultra Plus Package Set is perfect. The set includes a total of nine clubs: a driver, a 3-wood, a 5-hybrid, a 6-iron, a 7-iron, an 8-iron, a 9-iron, a pitching wedge, and a putter. The oversized 460cc forged titanium composite driver is probably the main attraction. The weight distribution is excellent for a driver at this level and creates a large sweet spot that's easy to find. We were blown away at the quality of these clubs, which is why we think they could make the perfect beginner set.
Key Features:
Nine-piece set 
Designed for men 
Oversized 460cc driver 
Included golf bag and three headcovers 
Made from premium materials 
Specification:
Brand

Wilson

Model

Ultra Plus

Weight

16.2 pounds
Made from high-quality materials 
Good club combination 
Premium golf bag 
Not suitable for taller men 
Cobra Golf 2019 Men's XL Speed Complete Golf Set

If you're looking for a higher quality golf club set, the Cobra Golf 2019 Men's XL Speed Complete Golf Set is one of the best. These golf clubs are designed for everyone except for pro golfers (they often have specific requirements). Whether you're a complete beginner or you've been playing for 10+ years, this set will work for you. The set includes a driver, 3-wood, a 5-wood, a 4-hybrid, a 5-hybrid, a 6-iron, a 9-iron, a pitching wedge, a sand wedge, and a blade putter. This comprehensive combination of clubs gives you some real versatility out on the green. All of the clubs are made from premium materials like titanium. Plus, you get a really high-end golf bag with space for two extra clubs, seven zippered compartments, and an integrated cooler.
Key Features:
12-piece set 
Made from premium materials 
Designed for men 
High-end golf bag included 
Specification:
Brand

Cobra Golf

Model

BX3801LGRCS13

Weight

8.5 pounds
Made from really high-quality materials 
Awesome golf bag included 
Suitable for 90% of golfers
Not as durable as you'd expect 
Wilson Golf 2017 Ultra Complete Package Set




Our choice for the golf club set with the best value is the Wilson Golf 2017 Ultra Complete Package Set which, if nothing else, is the best name a set of clubs could ever have. It's more than just a brilliant name, though, and if you decide to go for this cheap golf club set, you'll get 10+ piece set that includes 8 clubs designed for improving distance, which is perfect for beginners.
Along with this, the irons come with perimeter weighting and large sweet spot that may trick you into thinking you're good at golf before you actually get good, and the large 460cc Titanium matrix driver uses its low center of gravity to accelerate the ball from the tee like the pros. The golf bag is lightweight and full of pockets, as well as a stand for easy club retrieval. It's not the most comprehensive set, but for those just getting started, there's nothing better for this price.
Key Features:
10+ pieces – 8 clubs, headcovers, bag
Focuses on generating more distance
Perimeter weighting
Alignment putter
Specification:
Brand

Wilson Golf

Model

WGGC43000

Weight

16 pounds
Different colors available
Lightweight ergonomic bag
Multiple pockets
Callaway Golf 2018 Rogue Irons Set




Here, we offer you the premium choice out of all golf sets you can find. Unlike the others, Callaway Golf 2018 Rogue Irons is not a full set, but instead a collection of Irons that can help transform your game, if you've got the funds. You can choose between a 4 to 8 piece set, in which all clubs have Variable Face Thickness that contribute to optimum flight and control, and the urethane microspheres make it feel like you're swinging the clubs of the gods.
Out of all of the clubs we've picked out, these are the most forgiving, which should be expected for a premium price, but even with that, you'll be surprised. For different players, you'll have your pick of shaft material to select whatever type suits you best. You may never make it to the pro circuit, but with these, you'll feel like you're right there. If you are a passionate golfer, be sure to check out our guide to the best golf coolers for more great products like this.
Key Features:
4 – 8 piece iron set
360 Face Cup + VFT for increased ball speed
Urethane Microspheres for great feel
Optimal flight and control
Specification:
Brand

Callaway Golf

Model

4A27504392376

Weight

15.2 ounces
4 – 8 piece iron set
360 Face Cup + VFT for increased ball speed
Urethane Microspheres for great feel
Optimal flight and control
Callaway Women's Strata Ultimate Complete Golf Set

This comprehensive 16-piece set from Strata is packed with all the technology today's modern female golfer needs to really get ahead with their game. These clubs are all about maximizing speed and providing added power. Besides the high performing clubs, a lightweight and durable golf stand bag is also included featuring plenty of convenient pockets as well as comfortable to carry back strap. Getting back to that full complement of clubs though, you receive a titanium gold driver featuring an aerodynamic head with a larger and more forgiving sweet spot. Besides that, a 3-wood is included along with a couple of hybrids which are excellent for building confidence in newbies. The putter has been precisely milled and is fantastic quality while the irons and wedges are made from quality stainless steel and designed to deliver distance through high flight technology. Overall this set is lightweight and convenient to carry and includes an assortment of clubs that are easy to hit and control.
Key Features:
Comprehensive starter kit for women with clubs, headcovers and stand bag
High flight technology helps with better distance
Driver and Woods with aerodynamic head shapes and large, forgiving sweet spot
Well balanced and easy to control stainless steel irons
Specification:
Brand

Callaway

Model

4PKR190816007

Weight

16 pounds
Golf Club Set Buying Guide
If you're considering investing in your first set of golf clubs or upgrading the ones you started out with now that you are well and truly hooked on the beautiful game, we recommend that you consider the following features before you go ahead and add that set to your basket.
Weight - Unless you are investing in a golf trolley or you have your own caddy, remember that you will need to carry your clubs around with you. You don't want a set of clubs or a bag that are so heavy and cumbersome that you're physically exhausted before you even play.
Budget - This is, of course, hugely important as a brand new set of golf clubs, especially from one of the big-name brands can work out to be quite an investment. Set a realistic budget, especially if you are a beginner. You can always upgrade further down the line.
Set - Just how many clubs do you need? What kind of clubs should you be buying? Well, that all depends upon what level of experience and handicap you currently have. Consider where you are most likely to be playing your golf and what the conditions are like so you can ensure that you are adequately equipped.
Size - Golf clubs are certainly not a one size fits all product, so make sure that you are measured correctly first and grab the correct length for you.
Golf Club Set FAQ
Q: What should a Golf Club Set include?
A: The limit to the number of golf clubs a player can legally carry, as determined by the USGA is 14 which should be a balance of the clubs you'll require for all eventualities on the fairways and greens. While 14 is the maximum, it's highly unlikely a new player to the game would ever need that full complement. A good amount of clubs to have available at any one time is somewhere between 8 and 14. You should definitely always carry:
Driver
Minimum of 2 Irons
Putter
As your experience and confidence increases and so does your level of skill and expertise, you are likely to want to add fairway woods and wedges or perhaps a couple of useful hybrids to your club collection.
Types of Golf Clubs and their Uses
You'll note that while your set of clubs shares a similar length and style of shaft and handgrip, the element which really sets them apart is the head. These come in various sizes, shapes, as well as weights and, are specifically designed to cater to certain types of shots and situations. Let's have a quick overview of the types of golf clubs and their practical purposes.
Woods - also know as drivers, these clubs have the largest heads in your set. When you require power and distance teeing off, it's an aerodynamic driver that you will select.
Irons - A versatile and varied choice, you can use your irons for long and short-range shots and from the tee to just before you hit the green. They provide a wide range of striking speeds and strengths and will be frequently used.
Hybrids - A more recent technical development but already a popular choice, particularly with beginners, hybrids deliver the best of both worlds. They combine the features of woods and irons and mean you can carry fewer clubs around.
Wedges - Traditionally there are two types of wedges, pitching or sand. Your pitching wedge will help you get onto the green whereas your sand wedge will give you the loft you need to get out of the bunkers if you get stuck.
Putters - Used on the green, your putter will feature a flat and heavy head and can be used to strike the ball into the hole. Your options, according to your level of skill, will be either a mallet putter or a blade putter.
Sources: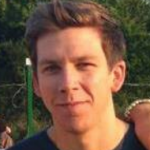 Jordan Carter is Gear Hungry's resident Editor-in-Chief with a genuine love and passion for all things tech. Jordan works diligently to ensure only the best products ever make it onto the platform and are showcased in Gear Hungry's carefully curated, tested and expertly researched, informative buying guides.