Best Cement Mixers In 2022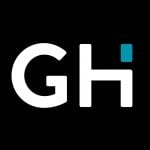 This product guide was written by GearHungry Staff
Last Updated
September 10, 2019
GearHungry Staff
GearHungry Staff posts are a compilation of work by various members of our editorial team. We update old articles regularly to provide you the most current information. You can learn more about our staff
here
.
GearHungry may earn a small commission from affiliate links in this article.
Learn more
A mixer or cement mixer, also known as a concrete mixer is a large piece of equipment that mixes cement, sand, and gravel in defined proportions and empties it into a container so it can be used for construction and maintenance purposes. It provides a more efficient alternative to mixing concrete manually in wheelbarrows and concrete tubs for building and construction. Portable mixers are easy to move from place to place and are preferred for small construction projects such as in the home, for building pavements, houses, and other similar work. In your search for the best cement mixers, attention must not only be paid to engine performance; as cement mixers are exposed to very harsh conditions, a sturdy build is of utmost importance. To help make your search easier, the list below offers some of the best cement mixers in the market.
The Best Cement Mixer
YARDMAX YM0046 Cement Mixer
The YARDMAX YM0046 Concrete Mixer is a carefully engineered compact and portable construction equipment that gets the tough jobs done without exerting much financial, economic, and physical strain. It provides a practical and efficient way of solving household tasks as well as professional contracts in a manner that will amaze your expectations. This mixer tackles personal, community, and industrial jobs in a uniquely efficient way. This mixer comes as a 1.6 cubic feet capacity concrete holder with hard steel drums, and IP 45 washdown certified two horsepower electric motor and gearbox and is compatible with both AC and DC power sources.
It is very simple to put together as it can be assembled by only one person in a matter of 30 minutes. It cleans, pours, and maneuvers easily in all weather conditions. It is able to mix two-80 pound cement at a time without difficulty. What's more, safety concerns have been absolutely dealt with by means of its exclusive safety guard which encloses the ring and pinion gear to protect the operator. And that's not all; the spring-loaded steel handle with steel ring can be easily operated and locked in place to ensure that the drum stays exactly where you want it to be. Additionally, the low profile of this equipment makes pouring contents into forms and wheelbarrows quite easy. It has an opening diameter of 9 inches and weighs an incredible 100 pounds. It has a two-year warranty for domestic users and a 90-day warranty for the commercial customer. For more useful tools like this, check out our guide to the best framing nailer.
Key Features:
Constructed from hard steel that guarantees its endurance and longevity
Very easy to assemble even by only one person
Electric motor is compatible with both AC and DC
Exclusive safety guard and ring and pinion gear for maximum protection
Specification:
Brand

YARDMAX

Model

YM0046

Weight

57.3 Pounds
Kushlan Products Wheelbarrow Cement Mixer
Why waste precious time, effort and energy on tasks that can be easily handled by tried and tested robust, efficient and inexpensive equipment that even stands by you for a very long period of time? This simple but effective Wheelbarrow Mixer by Kushlan Products is an electric motor-powered mixing machine that easily handles all your janitorial and cleaning tasks whether in the home, or at the construction site. The great advantage of this mixer is that it mixes and pours concrete and mixture almost as effortlessly as you do using a normal wheelbarrow. What is more, it does it even more efficiently and quickly.
It is made up of 3.5 cubic-feet capacity drum that has an opening diameter of 17 inches. Mixing is accomplished by a powerful 0.75 horsepower and 115V direct drive AC motor. The drum is made from certified toughened polyethylene material with a gauge of 5/16 inches and also features telescopic handles and a locking system pin. The entire apparatus is mounted on a heavy gauge steel frame that ensures stability and endurance. Underneath is an axle type solid flat free rubber wheels, each of diameter 13 ¼ inches and width 3 inches, that is adaptive to all terrain it encounters. Overall, this gear has dimensions of 43x25x43 inches and weighs 96 pounds. The kit is very simple to assemble and easy to maneuver and is uncomplicated to move around. Our guide to the best scissor lift tables features more amazing products like this, so check them out.
Key Features:
Specially designed to target domestic and household tasks and jobs
Telescopic handles and a locking system pin to further improve safety, convenience of the operator
A powerful direct drive AC motor for high performance
Axle type solid flat free rubber wheels to ensure extra stability
Specification:
Brand

Kushlan

Model

350DD

Weight

96 Pounds
VIVOHOME Electric Handheld Cement Mixer
If you're not planning on working with large volumes of cement, you might not need a full-sized standalone cement mixer. If you think a bucket could provide enough cement, you could save yourself a lot of money with the VIVOHOME Electric Handheld Cement Mixer. This handheld machine has a 1,600W motor and a two-speed gearbox that gives you the choice between high (350-850RPM) and low (240-500RPM). The idea behind this design is to allow you to change the speed based on the thickness of the liquid you're mixing – as well as cement, it can be used on oil paint, printing ink, animal feed, and mortar.
The VIVOHOME Electric Handheld Cement Mixer has a screw-shaped dual paddle design that mixes effectively and thoroughly. You can achieve quick results with minimal effort thanks to the powerful motor and well-designed mixing arm. It also has a dual ergonomic handle design that makes it super easy to hold during the process.
Key Features:
1,600W motor 
Dual-speed gearbox 
Max RPM – 850
Screw-shaped dual paddle
Dual ergonomic handle
Specification:
Brand

Vivohome

Weight

13.47 Pounds
Kushlan Wheelbarrow Cement Mixer
The Kushlan Wheelbarrow Cement Mixer is designed for both professional and DIY use. That's why it's slightly more expensive than the other cement mixers we've featured and why it's not really suited for one-time use. This workhorse can be trusted to mix cement every day for years, without showing any signs of slowing up. It has a 115V Direct Drive motor that offers ¾ horsepower and spins the drum fast enough to mix two bags of cement in a couple of minutes.
It has a relatively large capacity of 6 cubic feet, which is enough space for large DIY jobs (like laying foundations). This weight requires a heavy-duty steel frame to ensure that it doesn't collapse. But don't worry, the wheelbarrow design makes it easy to move around, even when it's fully loaded.
Key Features:
6 cubic feet
115 Direct Drive motor 
¾ horsepower
Heavy-duty steel frame 
Wheelbarrow design 
Specification:
Brand

Kushlan

Model

600DD

Weight

107 Pounds
Cement Mixer Buying Guide
The market for cement mixers is projected to increase over the next couple of decades due to constant rise in civil engineering and construction project infrastructures across the world. Manufacturers are also looking for new ways of improving the structure and performance of these mixers to satisfy a variety of consumer demand. Our buying guide will further advise you on the features and aspects to consider when purchasing a cement mixer.
How We Chose Our Selection Of Cement Mixers
When choosing the best cement mixer, the following factors were considered:
Reviews - A product is really validated when people who have previously bought and used it for some time endorse it. We looked out for such endorsements as well as other feedback to ensure all the products actually deliver on quality, durability and exceptional performance.
Price - Although in many situations, higher-priced items offer more on strength, quality, and durability, there is no need to pour your savings into buying a cement mixer. We provided products with relatively good prices and great bargains.
Features To Look For In Cement Mixers
Capacity - The capacity of the drum determines the number of batches you can make to get the required concrete. The mixing capacity is always less than the volume of the drum, say between 75-80 percent. This means if the volume of the tank is 100 litres, the mixing volume need to be 75 to 80 litres. Always be careful not to overfill the tank as this will interfere with concrete homogeneity. On the other hand, if the tank is under-filled, the concrete sticks to the sides of the drum. If the tank volume is small, you will require more batches of concrete.
Wheels - Some mixers come with wheel barrows but light duty mixers do not generally have wheelbarrows attached to them since the contents can be easily handled by pouring into traditional barrows for movement to user points. Also, mixers are usually moved around from place to place so a strong frame is needed to withstand this large number of movements. This is why toughened steel frames are usually used for this purpose. Additionally the wheels must be rugged enough to survive a wide variety of terrain such as rugged construction floors as well as bumpy grounds and inclines. The heavy weight of the mixer also needs strong, big and thick wheels for stability and support. Inappropriate wheels can make the entire assembly to tip over and the contents spilled.
Horse Power - Two types of mixers are on the market namely the electric mixer and the petrol/diesel mixer. The electric mixer is often preferred because it is low noise and generally cheaper and easier to operate. Its startup is almost instantaneous once you plug it into an AC or DC power source. Most electric cement mixers are usually built with motors that come in a variety of horsepower and voltage ratings. Typically, the smaller cement mixers tend to use around 110 volts, which is 1/3 to 1-1/2 horsepower (HP) motors. On the other hand, the larger mixers use 220 volt, which equals to 1 to 5 HP motors.
Petrol/diesel mixers are used in areas where electricity supply is nonexistent or far away from the construction site. Electric mixers are lighter in weight and easier to maneuver.
Durability - Another factor to consider is the durability performance of the mixer. The greater the power, the more strength it can deliver and the more volume it can handle at a time and hence the higher the performance. Some mixers have drums that are immovable but with movable blades inside whilst others have movable drums that may or may not have moving blades. Gravity mixers are used for mixing denser concrete such as used in major construction works. It is advisable to have toughened steel drums for it to endure high levels of abrasion and wear encountered during the mixing process.
Types Of Cement Mixers
Handheld - Handheld mixers are more portable devices used for small jobs which come in handy to make concrete on site, leaving enough time for workers to use it before it hardens.
Barrow - A typical barrow mixer consists of a drum, which is the open interior space of the mixer and is made from toughened steel because it will have to endure high levels of abrasion and wear as well as the weight of the mixture inside. It also features a paddle which is inside the drum and ensures even mixing of the materials and a stable platform on which the whole set up sits. The drum rotates on a fulcrum in the operation process and a gear or belt transmits movement to the drum. These mixers can be electric powered or petrol/diesel powered.
Sign Up Now
GET THE VERY BEST OF GEARHUNGRY STRAIGHT TO YOUR INBOX