Best Golf Putters in 2022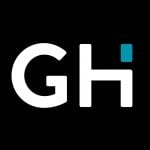 This product guide was written by GearHungry Staff
Last Updated
November 16, 2018
GearHungry Staff
GearHungry Staff posts are a compilation of work by various members of our editorial team. We update old articles regularly to provide you the most current information. You can learn more about our staff
here
.
GearHungry may earn a small commission from affiliate links in this article.
Learn more
If you love playing golf, there is no club in your possession you'll use more than your putter. Being the only stick used on almost every hole, a putter or putting for that matter, can be either an extremely rewarding or frustrating part of golf. Many golfers, beginners and professionals alike, develop their confidence in putting by regularly practising for hours on end with their favourite putter. This favourite isn't found quickly, and the search in itself may prove to be both challenging and intimidating for many. This does not have to be you, which is why we've reviewed ten of the best golf putters on the market below, from both mainstream manufacturers and lesser-known brands.
The Best Golf Putter
Pinemeadow Golf Putter PGX
The first golf putter included in our collection is the Pinemeadow Golf PGX. We all search for that one putter, ergonomically crafted for the perfect fit, to make putting more enjoyable and less arduous. The PGX is one of the best putters on the market and is manufactured from the combination of fibre layers and polyurethane which make it rigid yet extremely comfortable for use around the golf course. With the ultimate promise of helping you sink more putts, the PGX comes with a premier alignment system and a top line that helps keep your eye on your target from the beginning.
The Pinemeadow comes with a headcover and this is meant to protect your putter during its rest days. It is also designed to improve your vision clarity at address by the use of the color white. It is built to complement every player's height with its incredible balance. Give the PGX a try for yourself to experience an improvement in your next games; you could hit a 60-foot putt on your very first try, who knows.
Key Features:
Perfect balance
Alignment tool
Head cover included
Plumber Neck" hosel
Specification:
Brand

Pinemeadow Golf

Model

12359

Weight

1.01 pounds
Golf Clubs Scotty Cameron Select Golf Putter 2018 Newport 2
There aren't many top mens golf putters on the market that offer adequate putting support. This is why the Golf Clubs Scotty Cameron Select Putter Newport 2 is being recommended for you. This putter is explicitly designed to support every smooth putting stroke you make. Constructed with a stainless steel inlay, a new heel-to-toe weighted blade and a stainless steel body, the Newport 2 features multi-material technology with face-sole constructions that are matched via performance to each style of putting. The Newport 2 features modern aesthetic such as misted finishes, sole-to-top line inlays, as well as clean graphics and colors.
Cameron has manufactured one of the most selected putters around the world, validating their methodology in more than one location. Many professionals owned at least one Select Putter and satisfied with its high-quality functioning in every game. The Select Putters from Cameron put together all previous knowledge on putter design, along with their recent focus which is on the details, which according to Cameron, make the difference in the performance of any putter. In designing the Select Putters, four-way sole balancing was implemented, and this refers to the balancing of the putter from heel to toe and face to the cavity. The result of this balancing technique is a putter that promotes natural alignment while sitting correctly at address. Become a part of the best players in the world by getting yourself a Newport 2 putter. Our handy guide to the best golf range finders features more great products like this.
Key Features:
Multi-material technology
Modern aesthetics
Select heel-and-toe weighting technology
Stainless steel body
Specification:
Brand

Scotty Cameron

Weight

2.6 pounds
Golf Putter Buying Guide & FAQs
Features To Look For In Golf Putters
Putting has been the cause some golf careers ending even before they began, due to the stress associated with it. In the world of sport, there are only a handful of activities that can offer frustration comparable to putting. The following information will and help you discover which putter may save you shots on the green, the tips to finding the perfect putter for you and possibly rekindle your love for the sport in general.
Head Design - Concerning the head designs of putters, there are putters with a relatively small head like the classic blade putters, developed in the 1900's and still in use today. Other putters feature flat heads, much like the Wilson Blade putter, making it usable on many types of greens. Selecting a head type is solely dependent on you and the style of putting you choose.
Putter Type - There are several types of putters used in the game of golf. Face Balanced putters are highly recommended for golfers with a straight putting stroke, while Toe Balanced Putters are designed to assist players who have an arc in their stroke. There are also blade putters which are the most traditional oldest version of putters, featuring the classic small head design. Other types exist such as the Wilson Blade, Ping Anser, Peripheral Weighted Putters and Mallet Putters. All these possess various distinct physical features that make them unique yet highly effective for whatever purpose a golfer requires.
Faces & Inserts - The putter face you will opt to have is mostly dependent on the feel you're looking for, the type of ball to be used and the greens you putt on typically. Finding the right combination of ball and putter face to the kind of greens may take time and require some trial and error to ensure a perfect match. You might be able to interpret your feel with putting as sound, by practising with earplugs or headphones. If you prefer less noise when striking, the best insert for you may be a soft one.
Shafts & Hosels - For a strong yet consistent feel, may putters are made with steel shafts. The hosel refers to the point at which the putter head meets the shaft. Concerning hosels, there are options based on the preferences of various golfers. The Heel-Shafted Putters come with the hosel at the centre as it helps lead the ball towards the hole. Other golfers go for the Hosel Offset, where the hosel bends backwards.
Shaft Lengths - The key to producing quality strikes when putting is finding the right length of putter for your height and stroke. The wrong putter length can lead to inconsistent contact and lousy posture which can affect a golfer's health. The length of a putter is determined from the sole of the putter to the top of the shaft. Even though there's no maximum limit, rules state that any putter shaft must weigh at least 18 inches.
Lie Angle - Lie angles are essential when putting; they're considered as the steering wheel of all clubs. The ball will be unable to fly straight is the lie angle is not set to suit your height.
Loft - Having the wrong loft on your irons will result in inconsistent distances which will affect your strike either with too much spin or not enough spin or flight. A loft of only 2 degrees can change your mileage by a whopping 6-8 yards.
Moment of inertia (MOI) - In golf, MOI comes into the picture when the clubface and the ball meet at any other place apart from the sweet spot. These moments are known as the imperfect contact in golf. It is also said to be the measurement of a club's ability to resist twisting. An increase in the MOI results in the club's increased resistance to twisting.
Sweet Spot - Every golf club's sweet spot is the point on the face of a club which is no more significant than the pointed part of a pin, and it's at this point that the centre of gravity of the golf ball is approached by that of your club's head.
Putter Grips - The putter comes with several design options for every user and is the only golf tool allowed a flat edge. For an excellent grip, the flat side of a putter is placed at a distance away from your body and guides you on the exact position of your thumbs.
Golf Putter FAQs
Q: Is The Putter Considered A Club?
A: A putter is differentiated from the other clubs by a clubhead with features that no other clubs possess and is a club used in golf to make relatively short and low-speed strokes.
Q: Which Head Shapes Should I Consider?
A: As stated earlier, putter heads come in two types; those with a relatively small head and putters that feature flat heads. Selecting a head type is solely dependent on you and the style of putting you choose to use.
Q: What Is The Proper Putter Length For My Height?
A: It's advisable to purchase a 34 1/2-inch putter if you're taller than 6 feet. Golfers who are 5 feet 9 to 5 feet 10 can get a 33 1/2-inch, with a 34-inch putter being more appropriate if you're 5 feet 10 inches to 5 feet 11 tall.
Q: Which Is Better? A Toe or Face Balanced Putter?
A: A face-balanced putter is best for the straight back-and-through stroke type of player. The putter will make it easier to get back to square on your target line by working with your stroke. A toe-balanced putter is more natural to open and close, making it easier for a player with a swinging-gate style or arc-style stroke to complete the movement. Within the toe-balanced category, the amount of toe-hang on the putter is determined by the amount of the toe that points toward the ground.
Q: Can I Carry More Than One Putter?
A: The rules of golf in the USA state that during his stipulated round, any player must select not more than 14 conforming clubs for use. However, he may pick any combination of conforming clubs, i.e. he is not limited to only one putter or left-handed clubs or only right-handed clubs during his round.
Q: Do I Need a Full Set of Golf Clubs to Start Playing?
A: Not having a full set of golf clubs doesn't exempt you from being able to take part in the beautiful game. Some golfing pros even recommend starting with what's known to many as a "short set." This set is made up about half the total number of golf clubs found in a typical golf bag. Beginning golf with a full set of clubs is excellent and admirable, but it isn't compulsory.
Sources
Stainless Steel - Wikipedia
Aluminium - Wikipedia
Sign Up Now
GET THE VERY BEST OF GEARHUNGRY STRAIGHT TO YOUR INBOX