Best Microscopes For Kids In 2022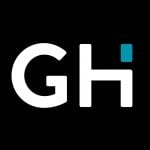 This product guide was written by GearHungry Staff
Last Updated
April 10, 2019
GearHungry Staff
GearHungry Staff posts are a compilation of work by various members of our editorial team. We update old articles regularly to provide you the most current information. You can learn more about our staff
here
.
GearHungry may earn a small commission from affiliate links in this article.
Learn more
It's important to inspire an interest for your kids at an early age, and from what we've seen on TV year after year, decade after decade, and generation after generation, your kid won't live a happy life unless they're a sports star, a rock star, or an actor winning Oscars and plaudits and living the lavish life of a celebrity. Fame isn't all it's cracked up to be, though and some kids just don't care about being in the spotlight. They've much prefer to make a difference behind the scenes donning a white coat, safety goggles, and a PhD or two. If your kid is showing even the slightest interest in science, there's no better gift to further inspire this interest than the best microscopes for kids. Much like the best telescopes, kids microscopes can nurture an appreciation for figuring out the mysteries of the world and of life.
It doesn't matter if it's a toy microscope or a full-blown kids microscope set, the benefits your child, nephew, niece, or cousin will get from can set them up for a lifetime of curiosity. We've only just taken the first ever photograph of a black hole, and maybe with an early introduction to STEM subjects, the lucky recipient of a microscope kit means that the next great breakthrough in science may not be too far away.
So grab your goggles, lab coat, and notepad we're about to put these awesome microscopes under the, um, microscope.
The Best Microscope For Kids
AmScope Microscope For Kids




The AmScope 52-Piece Kids Beginner STEM Kit is our pick for best microscopes for kids available. This comprehensive microscope kit does not just offer a variety of different activities and accessories, it's also affordable enough for any child looking to explore their passion for science and beyond.
It boasts six magnification settings ranging from 120x to 1200x to view a plethora of different materials and other specimens with the clarity you'd expect from a much more expensive microscope, while the durable frame, stage, and clips ensure it can withstand mad scientists activities deep into the night and though the morning, because kids will always find a way to avoid their proper bedtime.
It's not ideal for younger kids liker toddlers mainly because the collection of smaller parts, and the mechanisms may be a little too complicated for them, while its subjects are likely to be a little above their current knowledge, but for kids aged 6 and above, there's no better option around.
Despite its slightly advanced design, the slides are easy to install and the magnification knob is simple and smooth to turn without the risk of damaging any parts. There are also 2 ways to view, with a mirror to reflect natural light and a build-in LED that keeps them hard at work (or play) once the sun goes down.
While it's just a kids microscope, the clarity will amaze your child, and they'll have the ability to see cells and even nuclei, which you won't find with every younger years microscope kit around. The carry case also allows them to take it with them on trips and if you're partial to nature walks, it gives them a great chance to collect and take home what they find on the floor to study once you get back to the campsite, cabin, or back home. Make sure you also check our guide to the best telescopes for kids.
Key Features:
Six magnification settings for beginner scientists
Durable metal frame with stage and clips plus convenient and robust carry case
Reflecting mirror for natural illumination and built-in light for direct illumination
Rotating color filter wheel with power indicator on turret
Massive 52 piece set with slides, specimen toolkit, and companion book included
Specification:
Brand

AmScope

Model

M30-ABS-KT2-W

Weight

85 pounds
Educational Insights GeoSafari Jr. Microscope For Kids

The Educational Insights GeoSafari Jr. is a toddler microscope that's sure to amaze your youngster much more than a box, a rattling toy, or a plush doll would, at least we'd hope so. If you're already a family of scientists, maybe with a kid who's already got their own kids microscope, this is a great 'toy' to buy for their little sibling to ensure there are no tears and no breakages.
With fun colors and an eye-catching design, it's the perfect introduction for younger years to get them excited about science even before they realize they're learning science. The 8x magnification is also sufficient to wow them and have them clamoring for more, while the dual lens design allows them to look clearly without having to close one eye, which their motor skills may not allow for just yet.
The large magnification knob is easy to use, while the specimen area is large enough for shells and leaves to give them a variety of options to study. The construction is also tough, because we know how much kids like to knock things over without rhyme or reason. If it breaks, you can take advantage of the 365-day risk-free guarantee, just make sure they don't do it again.
We know it will not help your kid discover what's inside the inside of an atom, but it's not supposed to. It's there to let them know the world is much more than what we can see with just our eyes, and will get them thinking about the other possibilities of the world around them, piquing curiosity and a passion for discovery. Our guide to the best robots for kids offers more great toys so check it out.
Key Features:
Perfect introductory science tool for preschoolers with vibrant colors and easy-to-use functions
Magnifies up to 8x with fully functional dissecting microscope
365 day risk-free guarantee to give peace of mind
Encourages scientific exploration, observation and rewards curiosity
Part of the GeoSafari Jr. learning family
Specification:
Brand

Educational Insights

Model

EI-5112

Weight

1.12 pounds
Educational Insights Nancy B's Science Club Microscope For Kids


If you're looking for a great value option, the Educational Insights Nancy B's Science Club Microscope provides much of the same as more expensive options but at a much more affordable price. Ranging from 30x to 400x magnification and boasting a 2-in-1 light, it allows versatile opportunities for both study and for fun, and is an ideal budget option for budding scientists.
Also included is a 22-page activity journal to ensure your son or daughter can copy down their notes and findings meticulously. This journal also offers page after page of advice, which is a great jumping off point to get them started on their educational odyssey and gives them all the information they'll need to become pro scientists before they've even graduated elementary school.
While not everyone would consider style the most important thing for scientific tools, we also love how this microscope looks. It's not too bulky but doesn't feel flimsy, either. This allows it to sit comfortably on your child's desk and still give them enough room for the accessories at the side such as tweezers, droppers, and additional slides.
It's suitable for studying bugs and plants, but also anything else your kid may want to check out under the lens. This versatility means it's more than a simple use-once-and-never-again product and ensures everybody gets their money's worth and the full benefits for consistently successful learning. 
While it's not the most powerful in our list of microscopes for kids, it's still a superb entry-level option that comes at a price so reasonable, you'll have to double check it under the microscope to make sure you've read it correctly. Be sure to also check out our list of the best educational toys for more great items like this.
Key Features:
30x – 400x microscope for kids with a 2-in-1 light for clear study and fun
22-page keepsake activity journal to record findings
26-piece scientific tool kit includes droppers, slides, tweezers, and other lab tools
Comfortable and easy-to-use design with rotating knob and rubber eyepiece
Helps to encourage and further interest in STEM subjects
Specification:
Brand

Educational Insights

Model

5350

Weight

0.8 ounces
National Geographic Dual LED Student Microscope For Kids



The National Geographic Dual LED Student Microscope Science Kit is a mammoth product that provides pretty much everything your budding biologist will need to further their education in their own time (imagine that ever being said about you). Coming with over 50 pieces including reusable blank slides, a petri dish, tweezers, and 2 sets of optical eyepieces, there's no limit to what they can study as they carry on their quest to become the greatest scientist the world has ever seen.
The dual functioning light design allows them to study their specimens in two different ways, one from above and one from below. This maximizes learning capability while also allowing them to use their microscope successfully in a variety of light conditions. Also included is a comprehensive learning guide with all the information they (and you) will need to use the microscope properly while also providing fascinating information about the specimens included in the set.
You can use the microscope to study onion skin, earthworms, and leaves, but it also provides a brine shrimp experiment to further maximize interest and help your child feel like they're at the helm of a real scientific study. This, combined with the sleek design, ensures they're experiencing everything that qualified biologists do every day, and while your kid won't be getting paid for it (yet), it gives them a chance to build their knowledge so they're the most successful junior biologist in the lab, so go them.
Though it's technically still a children's microscope, it allows these children to discover there's more to life than Fortnite and Netflix, and will hopefully have them searching for a microscope that's more powerful once they're old enough. Our handy guide to the best magic kits features more great products like this.
Key Features:
Two microscopes in one allows you to use lower and upper LED lights to study slides or objects in 3D
Over 50 accessories included with reusable blank slides, tweezers, and Petri dish among others
Simple construction delivers powerful results with 2 sets of high quality optical glass for 20x and 50x magnification
Complete brine shrimp experiment provided
2 year manufacturer's warranty
Specification:
Brand

National Geographic

Model

Dual LED Student Microscope

Weight

3 pounds
Educational Insights GeoSafari Jr. Talking Microscope




Featuring the voice of Bindi Irwin, the Educational Insights GeoSafari Jr. Talking Microscope is a superb tool for getting your toddler into science and teaches them everything they need to know before they focus on more advanced learning at school.
This children's microscope set features a set of 60 full-color slide images which feature a variety of interesting pictures for your kid to look at and learn, and they can also test themselves (and you) with the 100 facts and quiz questions that come build into the microscope set.
The double eyepiece design ensures comfortable use and reduces eyestrain, which is something that could easily put your kid of using it too much. While the slides are plentiful, there's a chance your kid could whizz through them a little too quickly, and for older children (6 years +) this may get old for them fast. Considering the price, this isn't what you want.
Despite this, it's a great toy microscope for younger years and can be an excellent complementary resource to their school learning to take their education one step beyond their classmates, because you need the bragging rights over other parents, right?
It's bright, it's fun, and it's easy to use while also providing a plethora of educational and informative information about things your kid experiences every day, while also preparing them for what they might see when outside. While you might be scared of spiders, lizards, or bees, your kid will  welcome them as friends, so we hope you don't mind them being in your home, because you may not have a choice. Love this product? Check out our review of the best transformer toys for our top picks.
Key Features:
Features the voice of Australia Zoo's Bindi Irwin
60 full-color slide images and 100 facts and quiz questions about animals, plants, and household items included
Built-in image slide storage ensures easy clean up
Double eyepiece allows for easy and comfortable viewing
Multilingual settings also speaks French, Spanish, and German
Specification:
Brand

Educational Insights

Model

8801

Weight

1.5 pounds
AmScope Dual Light Optical Glass Student Microscope

The AmScope Dual Light Optical Glass Student Microscope is our choice for the premium kids' microscope kit on the market. It provides everything your future Nobel Prize winner (no pressure) will need for consistent study while also making each activity fun to keep them coming back for more.
The optical glass monocular design will transport them from their bedroom into the lab, and it's 40x to 1000x range provides enough versatility to study a variety of different specimens with some of the highest clarity around. This comes with both prepared and blank slides, giving them something to check out before venturing out and searching for things to study all on their own.
It's also easy to use (even if you may struggle to get it out the packaging), and the variation of light exposures means you might want once for yourself, or at least sneak time on it while your kid is asleep.
The solid frame ensures durability, especially if your kid has a habit of breaking whatever you buy them every time. This also makes it look and feel like a real microscope, and if that doesn't further inspire a love for all things biological then we're not sure what else will.
It's perhaps not suitable for beginners, but for kids looking to expand their scientific study horizons, this is a top of the range product that, if they weren't hooked on STEM before, is guaranteed to have them asking your refer to them as Doctor from here on out. Hey, at least they don't want to be Insta-famous, so we can chalk that down as a win. Find more great products like this by checking out our guide to the best water guns.
Key Features:
Optical glass monocular microscope with top and bottom LED lights for complete clarity
40x to 1000x five wide-field magnification range
Sturdy metal frame looks and feels like a real microscope in the laboratory
Single lens condenser and 6-hole disc diaphragm
Two 10-piece slide kits plus a multitude of scientific tools included
Specification:
Brand

AmScope

Model

M162C-2L-PB10-WM-SP14-50P100S

Weight

8 pounds
Kidtastic Microscope Science Kit

The Kidtastic Microscope Science Kit is a great choice that works as a bridge between microscope toys and kits of the more advanced variety. It still maintains the attractive colors of models for younger kids while also delivering excellent results when putting specimens under the microscope.
You'll get an assortment of 12 micro specimen options that contain the likes of flies, ants, and even a dinosaur which is great news for fans of Jurassic World. Besides this, they can also explore whatever they find themselves, and the study area provides ample space for rocks, leaves, snail shells, and any bugs they might find while playing outside.
The 8x magnification is decent enough for some close up study of their specimen, and you can't expect a toy kit to achieve much more, especially not for this kind of age, where any in-depth study may be lost on them. The rotating knobs are easy to use, while the LED light helps to illuminate the subjects for better and more clear visibility.
To help them take even greater advantage of this visibility, the dual eye pieces prevent squinting and provide the clarity that's guaranteed to keep them searching around the house for whatever they can fit on the study area. If you're concerned your kid is on the iPad a little too much for your liking, a toy just like this is perfect for shifting their focus and keeping it.
Like we said, it's not supposed to be an advanced option for those who are already getting fitted for their first lab coat, but as a fun mid-range option, they'll still learn a lot about nature and biology to set them up for a life of exploring the world surrounding them. Don't forget to also check our guide to the best remote control cars.
Key Features:
Helps to inspire the natural curiosity of kids through more than just crayons and play
Specifically designed for kids aged 3+ with large eyepieces and comfortable viewing angle
Chunky rotating knobs and LED light allow for clear visibility
Includes an assortment of 12 micro specimen slides of various creepy crawlies
Close up discovery tool to get kids interested in science at a young age
Specification:
Brand

Kidtastic

Weight

1 pounds
Kidzlane Microscope Science Toy




Our final pick of the best microscopes for kids is the Kidzlane Microscope Science Toy. Approved by kids aged 36 months and above, this is a perfect mixture of preschool play and learning to inspire a passion for all things scientific. It looks nothing like what you'd expect to find in a standard lab, but it's not supposed to, and the fun colors will catch your child's attention immediately, and probably their friend's attentions, too.
Despite it being a basic model, it still offers several accessories to give your toddler a taste of what it's like to study the world around them. This includes a scalpel, petri dish, and tweezers. Don't worry, though, these are still toys, so there's no need to worry about a potential injury, at least no more than a 36-month-old can normally inflict upon itself.
You'll also get a spider and lizard specimen to study, but again these are fake, so there's be no tears or screams of creepy crawlies scurrying around. Even though they're not real, they still provide an efficient way to ease your child into exploring the different animals of the world, and depending on where you live, these could be 2 of the creatures your kid encounters the most. For further learning, you can go through the activity book with them to help them remember and understand everything.
The bear face design is fun, and the focus wheel is easy to twist to the 8x magnification which ensures clear visibility for whatever your kid wants to check out such as their own finger or a piece of dirt they found outside. The large frame is also soft to ensure comfort and further prevent injury and headaches, especially if they use it all day.
Key Features:
Both kid-tested and approved to introduce them to the wonders of science
Includes scalpel, petri dish, tweezers, and pretend spider and lizard specimens
8x magnification and flashlight for clear visibility and illumination
Easy to turn focus wheels and large soft frame eyecups support comfortable study
Fun and durable construction ideal for kids aged 36 months and above
Specification:
Brand

Kidzlane

Weight

1.1 pounds
Sign Up Now
GET THE VERY BEST OF GEARHUNGRY STRAIGHT TO YOUR INBOX