Best Kids Go-Karts in 2022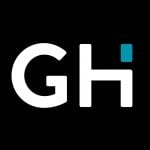 This product guide was written by GearHungry Staff
Last Updated
August 26, 2018
GearHungry Staff
GearHungry Staff posts are a compilation of work by various members of our editorial team. We update old articles regularly to provide you the most current information. You can learn more about our staff
here
.
GearHungry may earn a small commission from affiliate links in this article.
Learn more
Go-karts have been around for over 50 years. There's no better excitement then flying down the road with the wind in your hair and your hands on the wheel.
Back in the day, you would build your own out of bicycle wheels and wood, and sometimes even attach a lawnmower engine to the back. That would give you enough oomph to drive around the neighborhood and impress all the other kids on your block. The problem was that these home-made go-karts were pretty dangerous. Wheels would fall off, the wood might snap, or the engine could even blow up. They definitely aren't safe enough for the kids of today.
So, you want to buy a go-kart from a reputable go-kart manufacturer. It needs to be well-made and safe, without compromising on the fun. In this buyer's guide, we've found the best kids go-karts and reviewed them, so you can pick your favorite. Some of the go-karts have electric motors and some are pedal-powered, so you need to decide what is right for your kids.
The Best Kids Go Kart
Hauck Hurricane Pedal Go Kart
The Hauck Hurricane brings together classic go-kart design with modern materials and manufacturing. Designed for kids aged between four and eight years old, it's a pedal-powered beast that will allow them to keep up with all the other kids on the block. The most impressive feature is the sporty three-point turning that allows for racecar-like maneuvering. Whether they're dodging obstacles or hurtling around a corner, this steering rack will hold them in good stead. It has an adjustable bucket seat that can be moved backward and forwards to accommodate kids of different heights. Plus, it has large 12-inch rims with nobbled tires to give it traction on multiple different terrains. 
Key Features:
Ages 4 to 8 
Pedal-powered 
Adjustable bucket seat 
12-inch rims 
Weight limit – 120lbs
Specification:
Brand

Hauck

Model

T90502

Weight

28 pounds
Here's another product from Razor – one of the best-known manufacturers of kid's go-karts. The unique thing about the Razor Force Drifter Kart is that it can drift! Yeah, you read that right! It has quite a few similarities to the Razor Dune Buggy in terms of design. Firstly, you have the same acceleration and brake controls – a button on the right for accelerating and a bicycle-style brake on the left. It's really intuitive and won't take your kids long to get used to at all. Secondly, the battery is pretty similar. It can go for about 40 minutes from a 12-hour charge. It's actually a bit faster at 12 mph, which feels pretty quick when you are that close to the ground.
That's where the Razor Force Drifter Kart starts to get a little different. The first incredible feature is drifting. The tiny wheels mean that it will spin round when you turn, and if you get it right you can catch the perfect drift. This makes turning a lot of fun and will really increase your kid's coordination and handling skills. It can handle weights of up to 140 pounds, so there is plenty of room for growth. This little electric go-kart is perfect for kids aged 8 and above (and will still get used well into their teens). The only real downside with these go-karts is the charging times. At 12 hours, you are only really going to get one use out of it every day, and if you have more than one kid it could cause some heated arguments.
Key Features:
Powerful electric motor
Top speed 12 mph
Ages 8+
Spark Bar
Specification:
Brand

Razor

Model

25143495

Weight

72 pounds
Costzon Kids Go Kart – 4 Wheeled Powered Racer
The Costzon Go Kart is another classically designed go-kart. It's pedal-powered, so there's no need to spend all day charging batteries for an hour of fun. Your kids can spend hours racing around the yard, getting exercise as they do it. It's also big enough to grow with them as they get bigger. The adjustable seat can be moved forwards and backward, depending on the size of the driver's legs. 
It comes in three colors – black, blue, and red – and looks exactly like a go-kart should. It's made of durable and safe materials. The frame is made from metal and the rest is made from polypropylene plastic, which is non-toxic and will keep your kids safe from harm. It has a standard handbrake on the right-hand side, and an easy-to-use forward and reverse driving system. The rubber wheels are designed to grip well around the corners, without slowing the kart down.
Key Features:
Ages 3 to 8
Pedal-powered
Forward and reverse
Strong frame
Specification:
Brand

Costzon

Model

60140000

Weight

23.6 pounds
Hauck Nerf Striker Kids Go Kart
What if the standard go-kart isn't enough for you? What if you need something more? Well, that's where the Hauck Nerf Striker Go Kart comes in. It's a go-kart with placeholders to keep your Nerf guns. That means your kids can ride around the streets having awesome Nerf battles with their friends. They'll be the talk of the town with this one.
It has holsters for Nerf blasters, brackets and darts (which have to be bought separately). So, when they're not shooting at their opponents, they can store the guns and ammo away and concentrate on driving. The kart has a bright blue and orange color scheme with loads of cool Nerf graphics on the bodywork. It is pedal powered and sits on four low-profile rubber tires, so they can speed away without any problems. That speed can be kept in check with an easy-to-use handbrake system – different to the bicycle brake on the Razor karts, but still really effective at slowing the vehicle down.
It's aimed for kids aged four months and above which makes it a great toddler go-cart. Plus, the age range goes up to 7 years, so there is plenty of room to grow!
The frame is made from sturdy tubular steel to make it a really strong little toy. Plus, it has race-style pedals and a bucket seat, which can be adjusted to the height of your child. Not only will this toy improve your kid's driving ability and confidence, but the Nerf guns will also improve their coordination. It's perfect for adventurous kids. The Nerf gun holders make it one of the best go karts for kids on the market. Make sure you also check out our guide to the best kid's bikes for more great items like this.
Key Features:
Features a three-point steering wheel
Highly durable and can move through muddy terrain
Features placeholders for Nerf blasters, darts, and brackets
Features a quick draw hand brake
Specification:
Brand

Hauck

Model

T91910

Weight

13 pounds
Berg Pedal Car Buzzy Jeep Sahara
If you want your kid to develop a sense of adventure, they're going to need the right vehicle. The Berg Buzzy Jeep Sahara is the perfect companion for those long days exploring the back garden. Made by the same company that makes the Berg Buddy, this is a high-quality kid's go-kart. They have more than 30 years of experience in this field and it really shows – every detail on this go-kart is perfect. From the large tires to the high seating position, this go-kart is designed to handle any terrain. It's designed for kids aged two to five and can even be used inside, thanks to the non-marking EVA tires.
Key Features:
Large off-road EVA tires 
Based on Jeep Wrangler 
Ages 2 to 5 
Pedal-powered 
Weight limit – 150lbs
Specification:
Brand

Berg

Model

Buzzy

Weight

21 pounds
Kids Go Kart Buying Guide
Now you have all the information you need on the top 8 kids go karts, let's take a look at how we decided on this list and answer some common customer questions.
How We Chose Our Selection of Kids Go Karts
Brand – The brands in this list are carefully selected as some of the biggest names in go-karts. They have been making go-karts for years and know exactly how to make the perfect toy. We don't just think you should buy a go-kart based on brand, but if you like what you read, and it ticks all your boxes, then a trusted brand should make your decision that little bit easier.
Reviews – You can trust the voice of the people. The customers that have already bought the product are the best source of an honest opinion. We might like the go-kart, but that isn't everything. We thoroughly check through the reviews to make sure the people love the product.
Quality – The last thing you want is a go-kart that is going to break after one use, especially when you are spending a lot of money. We carefully check the quality of the products we recommend making sure they will last. They are all made out of high-quality materials and are built to last.
Price – Go karts can be expensive, especially gas-powered go-karts and electric go-karts. We have scoured the internet to best the best value go-karts on the market. That doesn't just mean the cheapest. It means you are getting plenty for your money.
Features To Look For In Kids Go Karts
Electric/non-electric – This is a big decision to make when you're buying a go-kart. With electric go karts you are obviously going to be able to achieve higher speeds, and there is no need to expend any energy. That means they can be more exciting. Some parents will be worried about the safety of an electric toy, but the best electric go-carts are pretty safe. The big downside to electric karts is the battery life – they all need a lot of charging for a small amount of play time (expect a 12-hour charge for around an hour's play). The main advantage of a non-electric go-kart is the fact that your kids can play all day. Plus, they get extra exercise with all the pedaling.
Safety – Safety is a huge concern for any parents buying a toy. All of the go-karts on this list are built with safety in mind. They don't have sharp edges and the materials are non-toxic. Of course, there are always potential dangers with toys like this. You shouldn't let your children play near roads or open water and keep an eye on them at all times.
Age range – Most of the go-karts on this list have a wide age range. They are often designed to last for a few years. That's why they have adjustable seats and are built to hold up to around 120 pounds. As a parent, you will know better than anyone what your kids will enjoy, so take the age range as a rough guide only.
Weight – You should always check the weight of a toy before you buy it. That's because, as a parent, you are the one who is going to be picking it up and putting it away. A lot of go-karts are built to be lightweight. Remember that electric go-karts will be a lot heavier than pedal-powered go-karts, so if you have a bad back, go pedal powered!
Design – Go karts can look cool. Just look at the Berg Buddy Pedal Go Kart! If you are interested in design and want your kids to look the part, go with a classic go kart design. Simple is better. Some of the chunkier, more complicated go karts can look quite ugly and won't age well as a toy. All of the go-karts in this list are well-designed.
Speed – There is a perfect speed for a kid's go-kart. You want them to be able to go fast enough to feel the wind in their hair, without worrying about them crashing at high speeds. The electric go-karts we have chosen don't go any faster than 12 mph. That means you should be able to catch up with them if they go rogue. With pedal-powered go-karts, kids can control the speed using handbrakes or a pedal braking system.
Types Of Kids Go Karts
Electric Go Karts
Electric go karts are powered by small electric motors, usually attached to the back of the frame. They are generally quicker than pedal powered karts but are not quick enough to be dangerous. You can expect high speeds of about 8-12 mph. The motor is controlled either by buttons attached to the steering unit or pedals.
Pros
More exciting
Faster
No energy required
Learn driving skills
Cons
Long charging times
No exercise
More expensive
Heavier
Non-electric Go Karts
Non-electric go-karts are powered by the driver using pedals. This is how go-karts started and is just plain old, wholesome fun. They aren't as fast as electric go karts but will provide your kids with exercise and allows them to play all day without any need for charging.
Pros
Old-school fun
Safer
No charging required
Great exercise
Cheaper
Cons
Not as fast
Not as exciting
Gas Powered Go Karts
Gas-powered go-karts are a step up from the other two types. Powered by petrol motors, they are a lot faster and require a lot more handling. They are designed for older kids. We haven't included any in this list as they are designed for teenagers rather than kids.
Pros
Very fast
More exciting
No charging required
Develop driving skills
Cons
Expensive
Can be dangerous
Require petrol to power
The Benefits Of Riding Go-Karts For Kids
There are many benefits to riding go-karts. Playtime is how kids develop skills for later in life. It might seem like you are just buying them a toy for them to have fun with, but, in fact, you are allowing them to develop important skills and personality traits. Here are some of the benefits –
Improve coordination – Driving a go-kart takes coordination. They have to pedal, or press the accelerator, whilst controlling the vehicle. This will improve their hand-to-eye coordination as well as developing their spatial awareness.
Develop driving skills – It might not seem like the most important thing to teach your kids but driving skills will come in handy later in life. If they have experience using pedals and a steering wheel, they will find handling a car much easier when they start learning to drive.
Learn about safety – When you teach your kids not to go too fast and to stay away from the road, you are teaching them about safety. They will remember these lessons for the rest of their lives.
Kids Go Kart FAQ
Q: What is a kid Go-Kart?
A: A kid's go-kart is a small vehicle designed to be used by children. They are based on cars and typically have four wheels and one seat. They have been around for over 50 years and have been enjoyed by children around the world. There are multiple different types of go kart including pedal-powered, electric, and gas powered. Modern go karts are made from cheaper, lighter, and safer materials but are still very similar in concept to the first go-karts.
Q: Is racing safe?
A: Racing, by its very nature, is supposed to be high-octane, fast, and fun. That means it can be dangerous but as long as you take the necessary precautions is can be safe. Make sure your child is wearing a helmet and protective clothing, especially if they are driving a fast go-kart. Also, make sure the go-kart is in good working order by checking the wheels and brakes and don't let them drive near roads or open water.
Q: How to care for kids Go-Karts?
A: Go-karts are similar in design to bicycles. They should be regularly cleaned, and the moving parts should be oiled. With electric go karts you have to take proper care of the battery: make sure you charge it for the full recommended time and don't use it until it runs out. If there are any specific care requirements for your specific go-kart they should be listed in the instruction manual.
Q: On what surfaces can my child ride?
A: This depends on the go-kart. Most kids go karts are designed to travel on pavements and other smooth surfaces. Pedal go-karts will be much easier to drive on smoother surfaces. You can buy specific off road go karts that have larger, grippy tires.
Q: What's the top safe speed for a kids Go-Kart?
A: The fastest go-kart on this list is the Razor Ground Force Drifter Fury Ride-On, with a top speed of 12 mph. This is towards the faster end of the electric go-kart spectrum. This is still a safe speed as long as your children drive sensibly. If you are worried about your child's safety, you could buy them a helmet to wear whilst driving.
Q: Will a Go-Kart fit into the car?
A: Again, this depends on the go-kart and the car. Kids go karts are quite small and will normally fit into the back of a large family car. Check the specification for the size of the go-kart you are interested in and measure your family car with a tape measure.
Q: What is recommended age for gas-powered Go-Karts?
A: There is no set age for driving gas powered go-karts. Each kart has its own age limits, which you will need to check before buying. Some companies make gas powered go karts for younger kids.
Sign Up Now
GET THE VERY BEST OF GEARHUNGRY STRAIGHT TO YOUR INBOX