Best Lego Castle Sets in 2022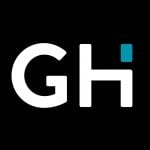 This product guide was written by GearHungry Staff
Last Updated
September 30, 2018
GearHungry Staff
GearHungry Staff posts are a compilation of work by various members of our editorial team. We update old articles regularly to provide you the most current information. You can learn more about our staff
here
.
GearHungry may earn a small commission from affiliate links in this article.
Learn more
Lego seriously has to be one of the most wonderful inventions ever. No matter what age or sex you are, it's fun for all the family, like literally, forever! There are now large style sets that comprise 1000's of pieces for hours and days of indoors creative fun time. Lego and Jigsaw puzzles bring to mind the nostalgic memories of hours spent at Christmas or the holiday season, huddled around the table, fire roaring in the background, three generations of the family getting in on the colorful building-brick fun. These days Lego has come a seriously long way with some incredibly intricate and detailed sets available to add to your collection. Who hasn't dreamt at some point though of growing up in a castle rather than a two up two down semi-detached? So, with our review today, we're looking at the 12 Best Lego Castle Sets around that will have your kids channeling their inner Harry Potter, Prince George or perhaps is Sleeping Beauty or Disney Princess in your house?
The Best Lego Castle Set
Harry Potter Hogwarts Great Hall Lego Castle Set
If you have a lover of Lego and the Harry Potter film franchise in your house, then they are going to go crazy for this Hogwarts Great Hall Construction Set. With over 878 pieces you can recreate the magical fantasy from the movies with this super detailed 4 story building that comes complete with intricate features such as a fireplace, benches, tables and reversible house banners. Besides all of that, there's also a Grand Staircase and the potions and treasure rooms to build. Recommended for kids aged 9-14, get their imaginations fired up with some fantasy role play as they castle includes 10 mini-figures to re-enact famous scenes with. You receive your own Harry Potter, Ron Weasley, Hermione Gainger, Draco Malfoy, Susan Bones, Professor McGonagall, Professor Quirrel, Hagrid, Professor Dumbledore, and Nearly Headless Nick. Besides all of that, you also get a buildable Basilisk and Fawkes plus the iconic favorite pets from the movie, Scabbers, and Hedwig. With plenty of accessories too including wands, cauldrons, lanterns, brooms and so much more, the only limit to the fun your kids can have is their own imaginations. Harry Potter Lego sets are so much fun!
Key Features:
Comes with 10 mini figures
Features a buildable Great Hall and a Tower
Includes a boat with a hanging lantern
Great Hall measures 14" x 11' x 7."
Contains 878 pieces
Suitable for ages 9-14
Specification:
Brand

LEGO

Model

6212644

Weight

2.2 pounds
Kingdoms Prison Tower Rescue Lego Castle Set
In this imaginative playset from Lego, your Knight is tasked with rescuing the Princess from the evil clutches of the Dragon Knight soldiers who are defending the fortification with their swords and weapons. The Tower Construction Kit features 365 pieces in total along with 5 minifigures who can be used to re-enact scenes. There are 2 Dragon Knight soldiers, 1 Kings Knight who even has his own white horse, a further King's soldier as well as the Princess who needs saving. Weapons including swords and a catapult are included to help you do battle against the evil enemy, and the Tower itself contains hidden staircases and ladders to climb. It's a classic lego Castle set that will deliver hours of fun and creative play. Our handy guide to the best Marvel Lego sets features more great products like this.
Key Features:
Comes with 5 mini figures
Features a buildable Dragon Knight's tower
Includes a wind-up front gate and hidden stairs
Great Hall measures 13.9" x 3.7" x 14.9."
Contains 365 pieces
Suitable for ages 6-12
Specification:
Brand

LEGO

Model

4568157

Weight

1.13 pounds
Star Wars Darth Vader's Lego Castle Set
There's no need for you to turn to the dark side when you are building this Star Wars-Themed Darth Vadar Castle although it is a pretty menacing set that you need to construct and also quite complex too with over 1000 pieces. Like the movie franchise, that's epic! Darth's home features lots of details for you to re-create in this Lego construction kit. There's a brick built lava flow, an underground hangar and also a mouse droid and docking station. The set also features Darth Vadar's very own meditation chamber complete with the holographic communication unit. Besides a Darth Vadar character, you also get 2 Royal Guards, and Imperial Transport Pilot and a bacta tank version of the Dark Lord. The castle features plenty of extras like side opening doors and also a defensive stud-shooter cannon. Re-enact all the scenes from the iconic Star Wars movies with this imaginative Lego set and even make up some of your own. Defend the fortress, prepare for take-off, get ready to go into battle or discover the concealed ancient Sith treasures. There are endless opportunities for creative play with Lego Star Wars sets.
Key Features:
Comes with 5 mini figures
Features a buildable Darth Vadar's castle and Fighter jet with shooters
Castle includes a meditation chamber and opening bacta tank
Darth Vadar's Castle measures 16" x 11" x 9."
Contains 1060 pieces
Suitable for ages 9 and over
Specification:
Brand

LEGO

Model

6268245

Weight

4 pounds
Angry Birds King Pig's Castle Lego Castle Set
Based around the Angry Birds Movie, in this Angry Birds Lego Castle Building Kit, King Pig has hidden eggs at the top of his castle, and its the job of Angry Bird Red and Mighty Eagle to fight the piggies to reclaim them. First, however, your job is to build the castle along with its Tower. The kit is recommended as being suitable for ages 8-14 and contains a total of 859 pieces. There are plenty of accessories included such as the eggs we already mentioned balloons, a cauldron, and Kind Leonard's crown and cape. You also get 5 figures with which to reenact some of the fun. There's Red, Mighty Eagle, King Pig, Chef Pig, and Foreman Pig. As well as the Castle with its opening gate and spinning tower, you also get to build a hangar so that you can launch the TNT box with wings. Take your boulder, aim, and fire to see if you can knock King Pig off his balcony. Hours of good old fashioned creative fun for all the family to enjoy. Love this product? Check out our review of the best Lego Minecraft sets for our top picks.
Key Features:
Comes with 5 mini figures
Features a buildable King Pig's Castle with opening gate and spiral egg chute
Also features collapsible mini-tower and hangar to launch the TNT box
King Pin's Castle measures 8" x 11" x 7."
Contains 859 pieces
Suitable for ages 8-14
Specification:
Brand

LEGO

Model

6137901

Weight

3.5 pounds
Prince of Persia Battle of Alamut Lego Castle Set
Re-create the battle of Alamut and build your own Persian castle fit for a Prince with this comprehensive and creative kit from Lego. With over 800 pieces and tonnes of accessories, this is an excellent set for any lover of Lego and Adventure. The Prince Of Persia Building Kit comes with 7 minifigures who you can use to reenact battle scenes with. There's Dastan, Seso, Nizam, Giant Semitar Hassanin, Razor Glove Hassanin, and two soldiers. Build and then hide your Dagger of Time and set out across the desert on your camel with your deadly crossbow. The kit also comes with small catapults and a fire barrel drop, so there's plenty of all action hero style adventure to be enjoyed. If you love Lego, don't miss our guide to the best Lego City sets.
Key Features:
Comes with 7 mini figures
Features a buildable Alamut Castle
Features include secret door and stairs along with fire barrel drop
Contains 822 pieces
Suitable for ages 8-14
Specification:
Brand

LEGO

Model

4567591

Weight

3.3 pounds
Disney Princess Sleeping Beauty's Lego Castle Set
This Disney Princess Sleeping Beauty Castle Lego Kit is undoubtedly going to make someone very happy in your house this Christmas! It's actually very cost-effective too as far as Lego goes so there might be a few parents glad to see this Lego kit on their child's list to Santa!  It's not the biggest of the Castle sets we've reviewed today, but it still has 322 pieces and plenty of accessories. It's aimed at children aged 6-12 and offers a relatively easy build. Create endless scenes and play out plenty of Princess style adventures with the help of Aurora and Maleficent. The set can be customized internally with lots of elements being rearranged including the spinning wheel, vanity, and birthday cake and there's even a secret storybook tile to be uncovered under Aurora's bed. Maleficent, of course, has her throne, and besides the two main mini-doll characters, there's also a Merryweather and a little bunny that can be used to add to the creative role play. After all, who hasn't secretly dreamt of being a Princess and living in a Fairytale Castle? Well, now you can make that reality come true figuratively speaking, for that special little Princess in your life. And if you are looking for a gift for boys, make sure you check out Batman Lego sets.
Key Features:
Comes with 2 mini-doll figures
Build your own Sleeping Beauty modular style castle
Also features Maleficent's layer with the throne
Fairytale Castle measures 11" x 4" x 2."
Contains 322 pieces
Suitable for ages 6-12
Specification:
Brand

LEGO

Model

6213302

Weight

1.35 pounds
Disney Castle Lego Castle Set
We couldn't possibly do a review on the Best Lego Castle Sets without mentioning one of the ultimate castles of all time. Yes, you guessed it, we're talking about the Disney Castle, resplendent in all its glory with a whopping 4080 pieces! Talk about intricate. This really is a fantastic creative kit from Lego that is super detailed and a joy to construct. It comes with a veritable array of exciting extra features all themed around Disney. There's an intricately detailed façade and towers which replicate that iconic Cinderella Castle at Walt Disney's resort plus each of the rooms you can build also come with a range of fixtures and fittings too. The Castle main building comprises of several floors as does the Tower Annex. You can even remove part of the roof section to reveal the glass slipper element. It truly is an exceptional Lego Castle kit. The possibility for creative play is literally endless. You get one each of all the favorite Disney characters; Mickey Mouse, Minnie Mouse, Donald Duck, Daisy Duck, and Tinker Bell. Mickey is wearing his famously smart Tuxedo, and Minnie is looking beautiful in her red dress. Due to the level of creative complexity and intricacy of skill required, it's recommended that this set is age appropriate for 16 years and over although it would, of course, be a lovely experience for a family with younger children to work on together with their parents. Once completed the castle measures 29" x 18.8" x 12" so it is certainly impressive stuff. For more great Lego toys options, check out our Lego Ninjago sets review.
Key Features:
Comes with 5 mini figures
Features a buildable iconic multi-level Disney Castle with Tower
Super detailed and intricate façade with bridge, clock, balconies, and spires
Disney Castle measures 29" x 18.8" x 12."
Contains over 4000 Lego pieces
Suitable for 16 years and over
Specification:
Brand

LEGO

Model

71040

Weight

12.69 pounds
Elves Ragana's Magic Shadow Lego Castle Set
From the Elves series of construction kits developed by Lego, in this Magic Shadow Castle Set you have the opportunity to build a 3-story castle that features a bedroom with a 4-poster bed as well as a vanity room that has mirrors and beauty accessories to play with. You get three mini-doll figures, one each of Ragan, Naida and Aira long with Estari the baby Princess dragon and also Jynx the evil cat. 
There are lots of accessories including capes, cauldrons, bottles, a hairbrush, and a magic staff plus much, much more. It offers a great building experience for ages 8-12 and features over 1000 pieces of 0Lego so plenty of creative build time. Our selection of the best Lego Technic sets features more great products like this.
Key Features:
Comes with 5 mini figures
Features a 3-story castle with opening door and trap door plus a tilting bridge
Also features a treetop bed as well as a throne
Magic Shadow Castle measures 11" x 14" x 5."
Contains 1014 pieces
Suitable for ages 8-12
Specification:
Brand

LEGO

Model

6137021

Weight

3.35 pounds
LEGO Disney Princess Elsa's Magical Ice Palace
Ever since Frozen hit the screens in 2013, it's been a big part of popular culture. And the Frozen merch train is showing no signs of slowing down, with products like the LEGO 43172 Disney Princess Elsa's Magical Ice Palace selling like crazy. This intricate ice palace is a little more impressive than the LEGO sets we had as kids. It has 701 pieces, many of them completely unique to this set. As well as the palace, you get LEGO figures of the main characters – Elsa, Anna, Olaf, Marshmallow, and four Snowgie minifigures. That makes building the set just part of the fun – they're going to be playing with it for a long time after. Designed for kids aged six and above, this set is relatively easy to put together, but they might need a bit of help to get it right. 
Key Features:
701 pieces 
Ages 6+ 
Features all the main characters 
Buildable ice palace
Magical revolving staircase
Specification:
Brand

LEGO

Model

43172

Weight

3.52 ounces
LEGO NINJAGO Legacy Monastery of Spinjitzu 70670
The LEGO NINJAGO Legacy Monastery of Spinjitzu isn't technically a castle. Instead, it's based on a Japanese monastery, which is kind of the same thing. With 1070 pieces, kids can build the Monastery of Spinjitzu, an amazingly detailed building with hidden features like the secret knife and chicken trap. Then, they can play with the eight LEGO Ninjago Minifigures – Wu, Jay, Nya, Zane, Cole, Lloyd, Kai, and Wysplash. Based on the Ninjago TV Show, this amazing set can be used in conjunction with any other Ninjago set. If your kids haven't discovered this animated world yet, this could be a great way to introduce them. 
Key Features:
1070 pieces 
Build the Monastery of Spinjitzu
Includes 8 Ninjago Minifigures 
Includes all 4 golden weapons
Dimensions -11" x 12" x 8" 
Specification:
Brand

LEGO

Model

70670

Weight

2.2 pounds
Sign Up Now
GET THE VERY BEST OF GEARHUNGRY STRAIGHT TO YOUR INBOX