Best Portable Basketball Hoops In 2022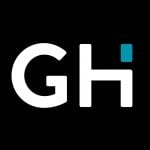 This product guide was written by GearHungry Staff
Last Updated
September 16, 2020
GearHungry Staff
GearHungry Staff posts are a compilation of work by various members of our editorial team. We update old articles regularly to provide you the most current information. You can learn more about our staff
here
.
GearHungry may earn a small commission from affiliate links in this article.
Learn more
Portable basketball hoops — an excellent tool/toy for the budding prodigy, the casual hobbyist, the overworked parent — anyone who wants to practice or blow off some steam. Their durable construction and height adjustability makes them suitable for all ages and levels, fostering an inclusive environment that honors one of basketball's great principles: teamwork.
Unlike a traditional basketball hoop, which you need to attach to the side of your home or garage, portable basketball hoops are just what they say on the tin. You can put them anywhere.
The Best Portable Basketball Hoop
Silverback Portable Basketball Hoop




Anyone who knows anything about the best portable basketball hoops shouldn't be surprised to see the Silverback Portable Basketball Hoop considered as one of the finest around. The pro-flex rim allows you to mimic your quality on real-life courts, delivering an arena-style performance that gets you in the zone.
It offers adjustable net height, making it great for training as well as competitive play, while the tempered glass backboard is durable. Still, we wouldn't recommend dunking with it, especially if you're older, as there's no guarantee you won't damage this basketball hoop, even with anchor mounting and safety pads to buffer the extra weight.
Key Features:
Pro-style flex rim
Tempered glass backboard
Arena-style performance
Anchor mounting design
Durable powder coated protection
Adjustable net height
Specification:
Brand

Silverback

Model

B5402W

Weight

212 pounds
7.5' to 10' net height with all-steel actuator
5-year limited warranty
Pole and backboard safety pads
Spalding NBA Portable Basketball Hoop

If you've spent most of your teenage years working with a classic portable hoop and feel it's time to upgrade, the Spalding NBA Portable Basketball Hoop is precisely what you need. It comes with two durable acrylic backboard sizes, with both 54" and 60" to choose from, while the 16" offset gives you more space to play under the net.
The Arena Slam breakaway rim mimics on-court situations as closely as you're going to find. At the same time, the seven and a half to ten-foot adjustability means it's ideal for all ages, and you can operate this with a handy screw jack. It will take a while to assemble, especially if you're by yourself. But you'll get there, eventually.
Key Features:
2 backboard sizes
Acrylic board
Arena-style safety padding
16" offset
Arena Slam breakaway rim
Two wheels for portability
Specification:
Brand

Spalding

Model

E68454-P

Weight

99.99 pounds
Steel board frame with aluminum trim
7.5 – 10 foot adjustability
Easy-to-use screw jack lift
Takes a while to assemble, especially solo
MARNUR Portable Basketball Hoop




The thing that stands out most with the MARNUR Portable Basketball Hoop is the impressive, extra-large PE base, which provides stability perfect for rowdy games, while also delivering the peace of mind that it won't topple over after a windy day. The net is suitable for all weathers, while the glass backboard is surprisingly durable.
It boasts an adjustable style that's perfect for all heights and age groups and excellent overall value. To keep it in place, you can fill the base with water or sand, but the hole is smaller, making it tricky to pour.
Our buying guide on best basketball return systems features some more amazing products for basketball lovers, so make sure to check it out, too.
Key Features:
Extra large and high-strength PE base
Adjustable height to 10 feet
Durable glass backboard
Portable and easy to assemble
Rust-proof main pole
All-weather net
Specification:
Brand

MARNUR

Weight

50 pounds
Base is suitable for sand or water
Ideal for a variety of heights and age groups
Sturdy construction
A little tricky to fill the base hole
MaxKare Portable Basketball Hoop

With a 44-inch polycarbonate blackboard, the MaxKare Portable Basketball Hoop is a fantastic basketball introduction for kids, especially with its broad height range. Here, you can set the telescopic pole from 7.5 feet to 10 feet, meaning anyone can play with it, without it feeling like too big of a step for beginners.  
The 21-gallon base ensures stability and also balanced perfectly against the smaller-than-average backboard, which allows you to use it inside and outside, therefore perfect for year-round play. Just be prepared that the instructions are a little tricky to decipher.
Key Features:
44-inch polycarbonate backboard
Heavy duty steel poles
7'6" to 10' adjustable height
21 gallon base for stability
Wheels for portability
90-day warranty
Specification:
Brand

MaxKare

Weight

55 pounds
Easy to adjust height
Suitable for indoor or outdoor setups
All-weather net
Instructions can be difficult to understand
Lifetime Portable Basketball Hoop




If you're looking for a portable basketball hoop that will last a — um — lifetime, the Lifetime Portable Basketball Hoop is the exact product for you. Available in three colors, you might find one to match your team's colors, and the fade-resistant graphics will entice your children and maybe even help them develop a passion for basketball that matches yours.
The 44-inch shatterproof blackboard is ideal for novices, and the entire product is easy to assemble, with a three-piece telescopic pole that allows you to adjust the height at will. You can fill it with either sand or water, and the transport wheels make it easy to move, but you might encounter a slight tilting after a while.
Key Features:
3 colors
Telescopic height adjustment
All-weather net
44" shatterproof backboard
Fade-resistant graphics
3-piece steel pole
Specification:
Brand

Lifetime

Weight

55.8 pounds
Easy to assemble
Fill base with sand or water
Transport wheels
Spalding NBA Polycarbonate Backboard

The Spalding NBA Polycarbonate Backboard is a fantastic option for the budding professional, and it includes a range of superb features that will enhance your experience and ensure you can fine-tune your basketball skills before the new season begins.
It offers adjustable heights of 7.5 feet to 10 feet, while the polycarbonate backboard looks just like the real thing, but is more durable. You can enjoy a steady, weather-resistant design, while the angled pole improves the playing experience. However, we'd recommend filling the base with sand rather than water, as there are some concerns over leakage.
Key Features:
polycarbonate backboard
adjustable height between 7.5' to 10'
34 gallon base
durable and steady
weather resistant design
angled pole for easier play
Specification:
Brand

Spalding

Model

66673WT

Weight

111.8 pounds
Sturdy construction
Easy portable wheels
Mostly simple assembly
SKLZ Pro Mini Portable Basketball Hoop

The SKLZ Pro Mini Portable Basketball Hoop is a stellar choice for anybody short on space but big on aspirations. It won't provide the same height range as other models, but it doesn't need to. Instead, kids can enjoy the 3.5 feet to 7 feet range as a fantastic and user-friendly introduction to playing basketball.
It's one of the few models that permit dunking thanks to the spring-loaded rim and durable construction. You can use it in various environments, as the all-weather net will stand the test of seasons and time. However, when adjusting the pole, bring in reinforcements, as it's one of the most cumbersome we've encountered.
While playing, make sure to wear some quality basketball sneakers, of course.
Key Features:
Adjustable height between 3.5' to 7'
Shatterproof backboard
Fills base with sand or water
Professional-grade construction and design
All-weather net
Spring-loaded rim for dunking
Specification:
Brand

SKLZ

Model

HP08-000

Weight

35.56 pounds
Suitable for a variety of environments
Ideal for kids and beginners
Durable materials
Adjustable functions can be cumbersome
Lifetime Height Adjustable Portable Basketball Hoop

Tough and easily adjustable, the Lifetime Height Adjustable Portable Basketball Hoop is a superb home hoop option for casual games and practice in between basketball games. It boasts a 44-inch impact-resistant board and a telescopic pole that reaches up to ten feet and six inches, while the 27-gallon base provides exceptional stability. The 18-inch solid steel rim is another fantastic addition, and this goes along with the all-weather resistance that the rest of the product offers. There's a 5-year warranty that ensures peace of mind, while the free-standing style means it can go anywhere.
Key Features:
44" impact-resistant backboard
7.5' to 10'6" adjustable design
27-gallon base
All-weather resistant
5 year warranty
18" solid steel rim
Specification:
Brand

Lifetime

Model

1221

Weight

54.45 pounds
Portable base
Classic rim design
Free-standing style
A little tricky to set up
Jeeys Portable Basketball Hoop




The Jeeys Portable Basketball Hoop offers a stable base and 6.7 feet to 10.5 feet of adjustable height and some accessories, which include a basketball, bag, and pump so you can be ready to play anywhere.
It is compatible with water and sand (although we don't recommend mixing them), and the 1-year warranty gives you confidence. Adults can adjust it by themselves with ease.
Key Features:
High-strength stable base
Sturdy PE backboard
6.7 inches to 10.5 inches adjustable height
Suitable for indoor and outdoor play
Basketball, bag, pump included
Water and sand for the base
Specification:
Brand

Jeeys

Weight

23.5 pounds
Durable construction
One-year warranty
Easy for adults to adjust
Sibosen Portable Basketball Hoop

Perfect for summer and winter play if you can brave the cold, this Sibosen Portable Basketball Hoop has it all. The anti-rust steel is high density and the adjustable hoop suits youth and adults alike. The height ranges from 6.5 feet to 8 feet, giving you a decent variety, especially if you want to work on different shots.
Key Features:
Anti-rust, high-density steel
Adjustable junior hoop
6.5ft – 8ft adjustable height
Stable and sturdy base
Transport wheels
Lightweight and portable
Specification:
Brand

Sibosen

Weight

17 pounds
Ideal for kids
All-weather nylon net
Ball storage station
Difficult to put together
Portable Basketball Hoop Buying Guide & FAQ
Features to Look for in Portable Basketball Hoops
While almost any portable basketball hoop would be a welcome addition to your driveway or backyard, it's still important to consider which features are most important to you before choosing one.
Backboard - You can't play basketball the right way without a reliable, quality backboard. The backboard should be large enough to provide an as-close-to-authentic experience as possible, but it shouldn't be so large that it makes every game a cakewalk.
Pro-style boards measure 72 inches wide, but any board that's at least 54 inches across will be suitable for play.
Rim - Perhaps even more important than the backboard is the rim. Again, you'll need something tough and durable. The rim should be capable of withstanding all weather, made from sturdy material. Steel or aluminum are the most popular, but not the only types available.
Some models even include an action flex breakaway rim, which helps distribute weight during a dunk. While we do not recommend dunking with portable basketball hoops, this rim makes it possible.
Base - The bases of a portable hoop should have wheels for ease of transportation and damage prevention of both the hoop and ground surface. The base should also have a large enough capacity to distribute balance and maintain stability adequately.
You can fill the base with water or sand. As a bonus, some hoops include a dock for the basketball to keep it in place when you are not using it.
Supports - Even with the base weighted, strong winds and extreme weather could still shift the hoop out of place, as will repetitive play. It's worth considering a portable hoop that has a support system for additional stability and player safety. While they are constructed of sturdy and durable materials, toppling over and crashing onto the floor could break or at least bend some parts.
A padded frame is also useful, as this will protect players from injuries should the competition get a little too rowdy.
Bracing - The bracing on your hoop is the mechanism that allows you to attach the rim and net to the backboard. Opt for all-weather, metal braces, as inferior materials could cause it to crack, split, or deteriorate.
However, it is not a set-and-forget type feature. You'll still need to monitor it and take care of it, checking in to ensure it is not damaged or close to damage. Regardless of durability, you may still need to replace the bracing, especially after extreme weather.
Portable Basketball Hoop FAQ
Q: What is a portable basketball hoop?
A: A portable basketball hoop is a hoop that you can move, such as the name. But why do they exist when you have plenty of existing products that allow you to shoot hoops on a lazy Sunday afternoon? We will let you in on a not-so-exclusive secret; some homes won't allow you to fix a basketball hoop to the house, nor will they permit in-ground hoops to stand there permanently.
It is from such policies that portable hoops were born. The no-commitment design makes them a highly attractive product, and they are arguably much more appealing than more traditional models. The portability makes it easy to transport from the driveway to the backyard or even store them in the garage throughout winter.
The construct is with the same durability and quality that traditional hoops are, which provides peace of mind and ensures longevity. They are adjustable, stable, and all-around versatile products suitable for just about anybody.
Q: Should I put water or sand in my portable basketball hoop?
A: As basketball hoops are top-heavy models, you need something to ground them. Some might expect to fill the base with concrete. However, this can come with a range of issues. For one, the concrete will harden, causing it to expand, which could split the base. Concrete is also heavy, which will eliminate the benefits of portability. Instead, you need to look at sand or water.
Most portable hoops are compatible with both sand and water, so it's really up to you what you use. Water is more accessible, and it is also easy to remove if needed. Conversely, sand can be a little tricky to source, and you might find it difficult to remove from the base.
One benefit sand has, though, is that it will stay in the base longer. If there is a leak in the bottom, water will drain no matter what. However, as sand can pack together, you may lose a few grains, but not everything.

Q: Are portable basketball hoops safe?
A: Portable basketball hoops are safe, but only if you use them correctly. The first best way to ensure complete safety is to fill the base to the maximum capacity, outlined in the instruction manual or product page. Filling it will provide enough weight to balance the structure properly, preventing the risk of it toppling over, even in high winds. However, for additional confidence, secure it in place with a rope if possible.
As much as dunking and hanging on the hoop are tempting, you should avoid it. The extra weight on your side will interfere with the equilibrium; the hoop will fall forward, with you dragging it down, potentially causing injury, or you could end up stuck beneath the structure entirely.
You should take care when assembling the hoop, especially if you are a child. Portable basketball hoops are relatively easy to assemble, some parts can be heavy, and it might require two people to provide adequate support.
Q: Where should I put my portable basketball hoop?
A: The beauty of a portable basketball hoop is that you can put it wherever there is space, working as both indoor and outdoor portable basketball hoops. As long as there is enough room to wheel it into position, you can shoot hoops all day long.
Most people will keep the hoop in the driveway or front yard, as it will offer the most space and give you and your buddies a decent area to move around without damaging flowerbeds, plants, or garden furniture. However, you can also take it to the park or use it at school for basketball tournaments, especially with teams using reduced numbers.
When you aren't using your hoop, you can keep it on the driveway, but it's worth emptying the water if you live in cold climates to prevent it from freezing. If you do this, lie the hoop flat, so it doesn't blow over. If you consider the hoop unsightly when you're not using it, disassemble it or adjust it to the lowest height setting and store it in the garage or around the back of the house if there is enough space.
Sources
Breakaway Rim - Wikipedia
Sign Up Now
GET THE VERY BEST OF GEARHUNGRY STRAIGHT TO YOUR INBOX