Last updated:
23 Oct 2020
10 Best Portable Basketball Hoops (Buying Guide) In 2021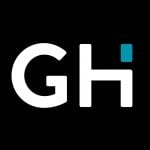 This product guide was written by GearHungry Staff
Published
September 16, 2020
Portable basketball hoops — an excellent tool/toy for the budding prodigy, the casual hobbyist, the overworked parent — anyone who wants to practice or blow off some steam. Their durable construction and height adjustability makes them suitable for all ages and levels, fostering an inclusive environment that honors one of basketball's great principles: teamwork.
Unlike a traditional basketball hoop, which you need to attach to the side of your home or garage, portable basketball hoops are just what they say on the tin. You can put them anywhere.
The Best Portable Basketball Hoop
Portable Basketball Hoop Buying Guide & FAQ
Features to Look for in Portable Basketball Hoops
While almost any portable basketball hoop would be a welcome addition to your driveway or backyard, it's still important to consider which features are most important to you before choosing one.
Backboard - You can't play basketball the right way without a reliable, quality backboard. The backboard should be large enough to provide an as-close-to-authentic experience as possible, but it shouldn't be so large that it makes every game a cakewalk.
Pro-style boards measure 72 inches wide, but any board that's at least 54 inches across will be suitable for play.
Rim - Perhaps even more important than the backboard is the rim. Again, you'll need something tough and durable. The rim should be capable of withstanding all weather, made from sturdy material. Steel or aluminum are the most popular, but not the only types available.
Some models even include an action flex breakaway rim, which helps distribute weight during a dunk. While we do not recommend dunking with portable basketball hoops, this rim makes it possible.
Base - The bases of a portable hoop should have wheels for ease of transportation and damage prevention of both the hoop and ground surface. The base should also have a large enough capacity to distribute balance and maintain stability adequately.
You can fill the base with water or sand. As a bonus, some hoops include a dock for the basketball to keep it in place when you are not using it.
Supports - Even with the base weighted, strong winds and extreme weather could still shift the hoop out of place, as will repetitive play. It's worth considering a portable hoop that has a support system for additional stability and player safety. While they are constructed of sturdy and durable materials, toppling over and crashing onto the floor could break or at least bend some parts.
A padded frame is also useful, as this will protect players from injuries should the competition get a little too rowdy.
Bracing - The bracing on your hoop is the mechanism that allows you to attach the rim and net to the backboard. Opt for all-weather, metal braces, as inferior materials could cause it to crack, split, or deteriorate.
However, it is not a set-and-forget type feature. You'll still need to monitor it and take care of it, checking in to ensure it is not damaged or close to damage. Regardless of durability, you may still need to replace the bracing, especially after extreme weather.
Portable Basketball Hoop FAQ
Q: What is a portable basketball hoop?
A: A portable basketball hoop is a hoop that you can move, such as the name. But why do they exist when you have plenty of existing products that allow you to shoot hoops on a lazy Sunday afternoon? We will let you in on a not-so-exclusive secret; some homes won't allow you to fix a basketball hoop to the house, nor will they permit in-ground hoops to stand there permanently.
It is from such policies that portable hoops were born. The no-commitment design makes them a highly attractive product, and they are arguably much more appealing than more traditional models. The portability makes it easy to transport from the driveway to the backyard or even store them in the garage throughout winter.
The construct is with the same durability and quality that traditional hoops are, which provides peace of mind and ensures longevity. They are adjustable, stable, and all-around versatile products suitable for just about anybody.
Q: Should I put water or sand in my portable basketball hoop?
A: As basketball hoops are top-heavy models, you need something to ground them. Some might expect to fill the base with concrete. However, this can come with a range of issues. For one, the concrete will harden, causing it to expand, which could split the base. Concrete is also heavy, which will eliminate the benefits of portability. Instead, you need to look at sand or water.
Most portable hoops are compatible with both sand and water, so it's really up to you what you use. Water is more accessible, and it is also easy to remove if needed. Conversely, sand can be a little tricky to source, and you might find it difficult to remove from the base.
One benefit sand has, though, is that it will stay in the base longer. If there is a leak in the bottom, water will drain no matter what. However, as sand can pack together, you may lose a few grains, but not everything.

Q: Are portable basketball hoops safe?
A: Portable basketball hoops are safe, but only if you use them correctly. The first best way to ensure complete safety is to fill the base to the maximum capacity, outlined in the instruction manual or product page. Filling it will provide enough weight to balance the structure properly, preventing the risk of it toppling over, even in high winds. However, for additional confidence, secure it in place with a rope if possible.
As much as dunking and hanging on the hoop are tempting, you should avoid it. The extra weight on your side will interfere with the equilibrium; the hoop will fall forward, with you dragging it down, potentially causing injury, or you could end up stuck beneath the structure entirely.
You should take care when assembling the hoop, especially if you are a child. Portable basketball hoops are relatively easy to assemble, some parts can be heavy, and it might require two people to provide adequate support.
Q: Where should I put my portable basketball hoop?
A: The beauty of a portable basketball hoop is that you can put it wherever there is space, working as both indoor and outdoor portable basketball hoops. As long as there is enough room to wheel it into position, you can shoot hoops all day long.
Most people will keep the hoop in the driveway or front yard, as it will offer the most space and give you and your buddies a decent area to move around without damaging flowerbeds, plants, or garden furniture. However, you can also take it to the park or use it at school for basketball tournaments, especially with teams using reduced numbers.
When you aren't using your hoop, you can keep it on the driveway, but it's worth emptying the water if you live in cold climates to prevent it from freezing. If you do this, lie the hoop flat, so it doesn't blow over. If you consider the hoop unsightly when you're not using it, disassemble it or adjust it to the lowest height setting and store it in the garage or around the back of the house if there is enough space.
Sources
Breakaway Rim - Wikipedia
The best!
Gear, gadgets & stuff for men
Straight to your inbox